The Aspen Creek Assisted Living facility is located on the Dowling and Lake Otis highways and is a great asset to the residents of Anchorage Alaska. It is designed with south facing courtyards to capture as much sun as possible in the cold winter months. The building is split into four similar pods or wings to help each feel more like a community. Nurse staffing levels and the ability to connect with residents were key in determining the size of the wings. Different large-scale graphics are used in each wing to assist residents with wayfinding. The amenities include a dining area, chapel, visiting doctor office, salon, activities room, craft room, several gathering spaces, and administration services. Radiant floor heating is used to provide a warm cozy facility when its cold outside. Close coordination with the owner and contractor has helped keep the project on budget and financially sound.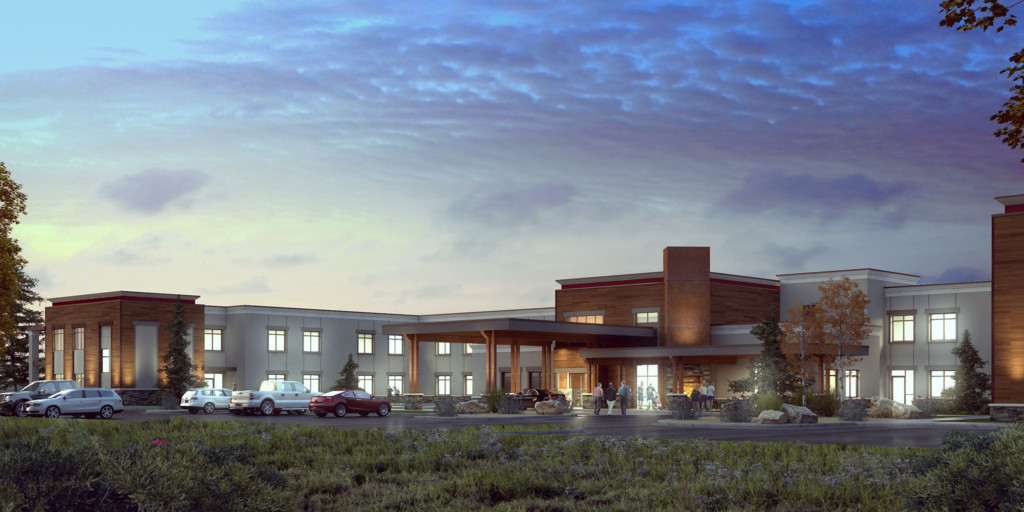 Concept Rendering 
The use of natural colors enhances the setting of the assisted living facility in Anchorage, Alaska. 
Lobby Rendering
The lobby has a focus on a warm gathering area for residents with a hearth and fireplace.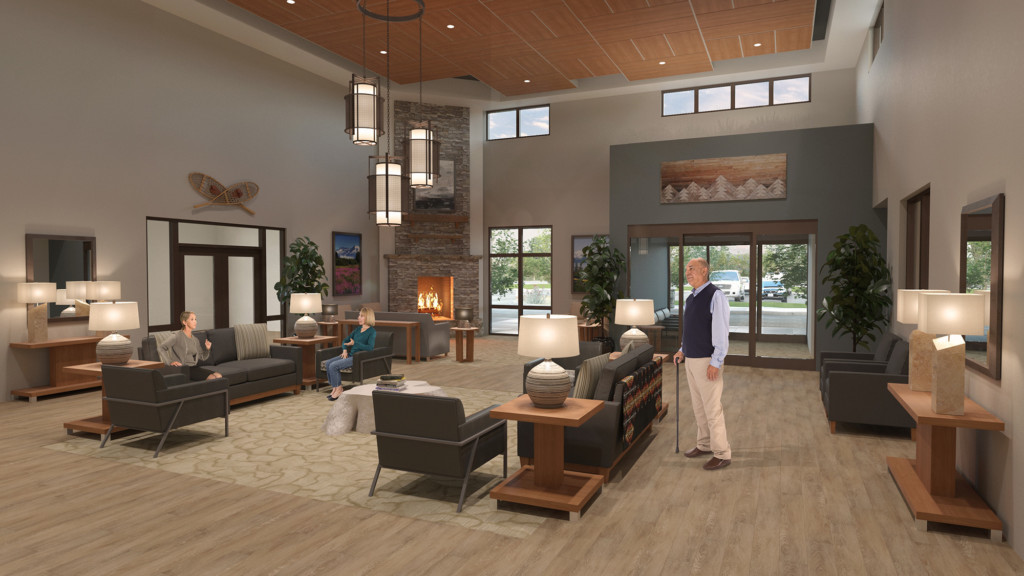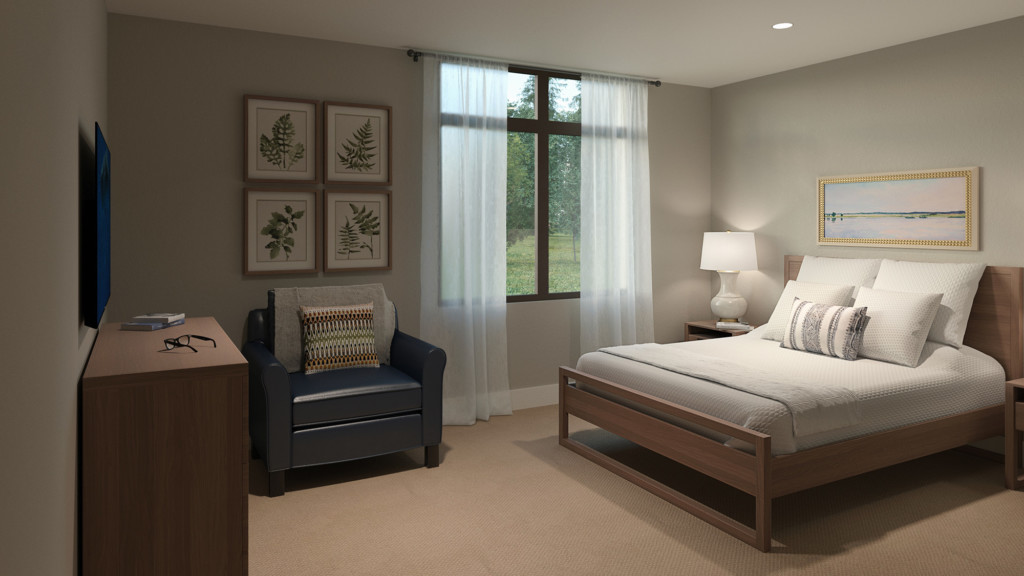 Resident Room Rendering
The room suites provide adequate space for the resident's furniture including a queen bed.