Hillcrest High School has stood as a monument to the community for over half of a century. Originally constructed in 1960, it is reimagined with inspirational architecture and expression of Husky pride. A phased reconstruction spanning over 3 years shifts the school toward 900 East with an impressive four-story classroom wing. New amenities to the original program include an athletic field house with a banquet hall space overlooking the stadium, a black box theater, and a vibrant student commons with stunning mountain views.
The site design greatly improves access to the campus which is surrounded on two sides by a canal. Two additional access points were created off 900 East, increasing safety by separating bus, student and parent traffic. Parking on the site has been thoughtfully allocated to put distance between event parking. Creatively designed outdoor areas entice students to socialize outdoors.
The interiors speak to the school's history in the preservation of beloved original elements from the gymnasium floor to the famed "senior bench." This blend of old with the new welcome's faculty and students with a fresh design while school pride has been incorporated in through the simplicity and sophistication of color. The motif of a static gradient is carried throughout the school creating a clean look that speaks to the digital age the students are a part of and will professionally be entering. The brighter, modern design complete with daylit touchdown and collaboration areas is a more conducive learning atmosphere for students as they work individually and as teams.
Programs of excellence at Hillcrest include an International Baccalaureate program and an award-winning Performing Arts department. An important part of the school story, special consideration and creative design solutions were employed to further enhance and support these programs and elevate their prominence within the school. The new design provides a place for everyone with Hillcrest's diverse student body, telling them that they are an important part of the journey together.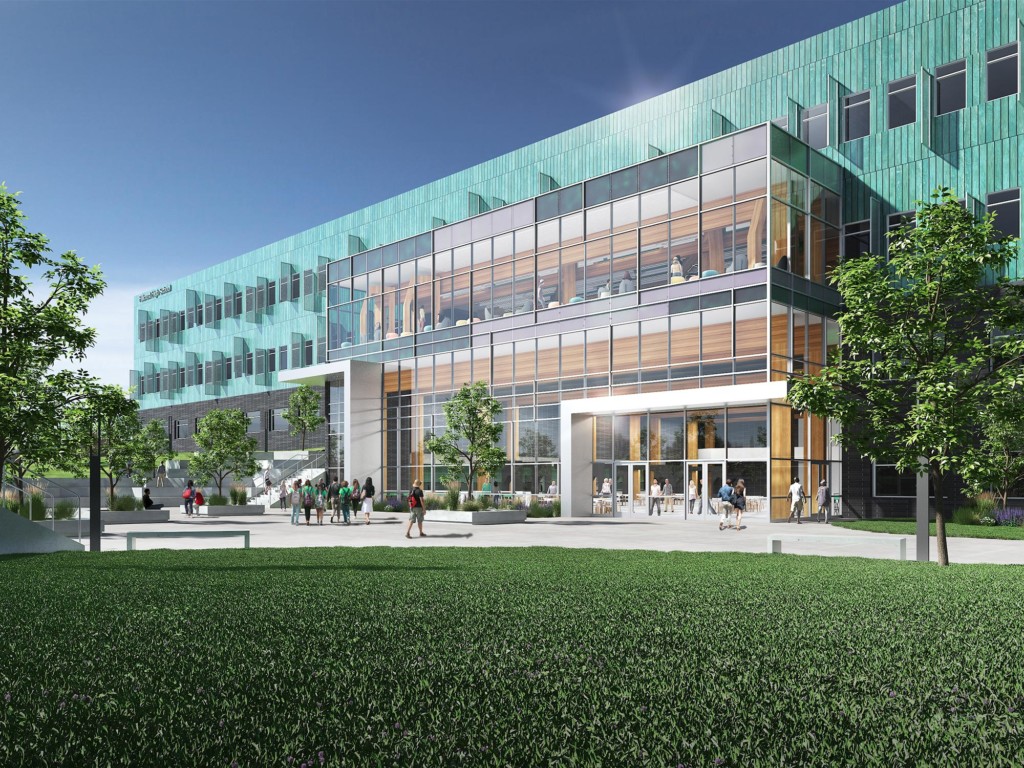 Elevation Study
Exterior elevation study of the new Hillcrest High School supporting bond education.
Exterior Rendering
Preliminary exterior rendering of the student commons for the new Hillcrest High School. The new design will provide for an indoor / outdoor student area.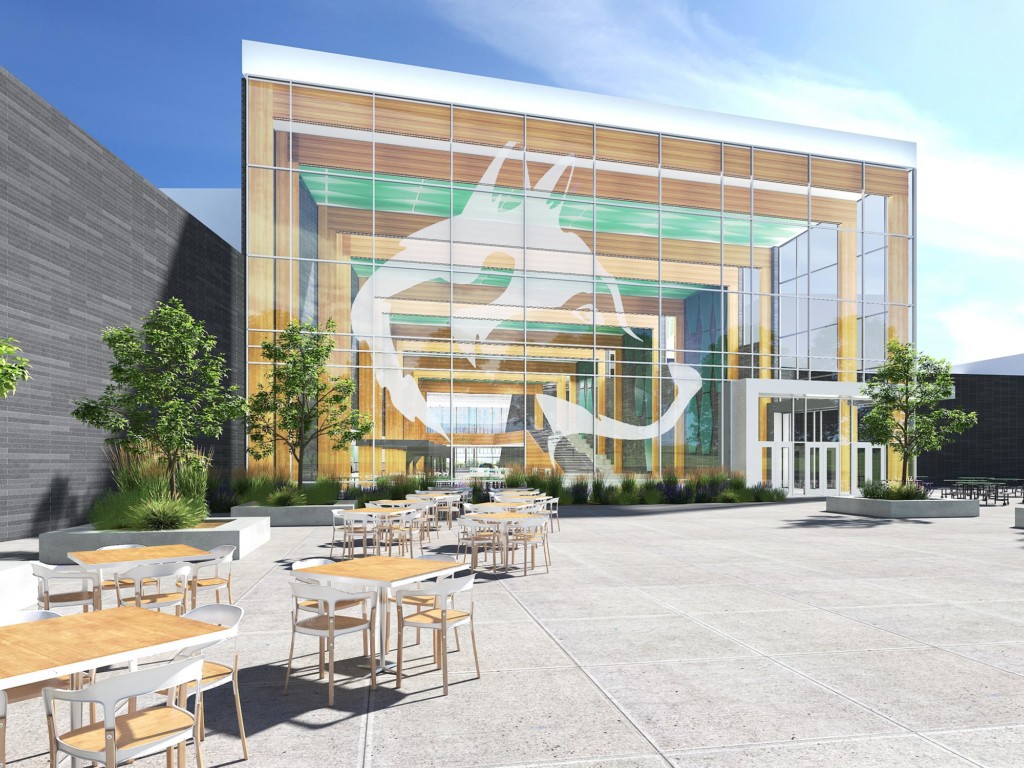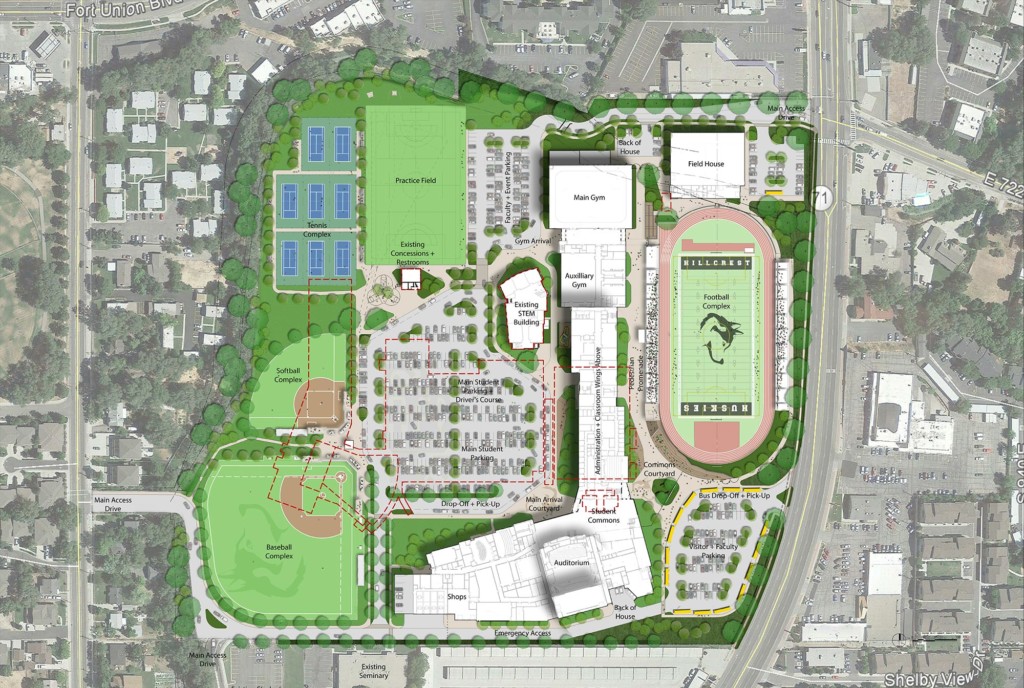 The Site
Final site design for the new Hillcrest High School. Construction completion scheduled for the Fall 2021.