The Shoshone-Bannock Wellness Board developed a plan for a new wellness center and sports complex to be built on the Fort Hall Reservation. The facility will provide a central location for the Shoshone-Bannock Tribes' indoor and outdoor recreation programs and health/wellness promotion and education. Components of the site and facility include: fitness center, gymnasium with elevated track, tournament basketball courts, indoor swimming pool, outdoor playfields, skate park, aerobic/dance studios, boxing gym, health education classrooms, diabetes education center, elders' gathering area, arts & crafts and game rooms, indoor/outdoor play areas, meditation paths, public and private meeting rooms, cafeteria, and offices.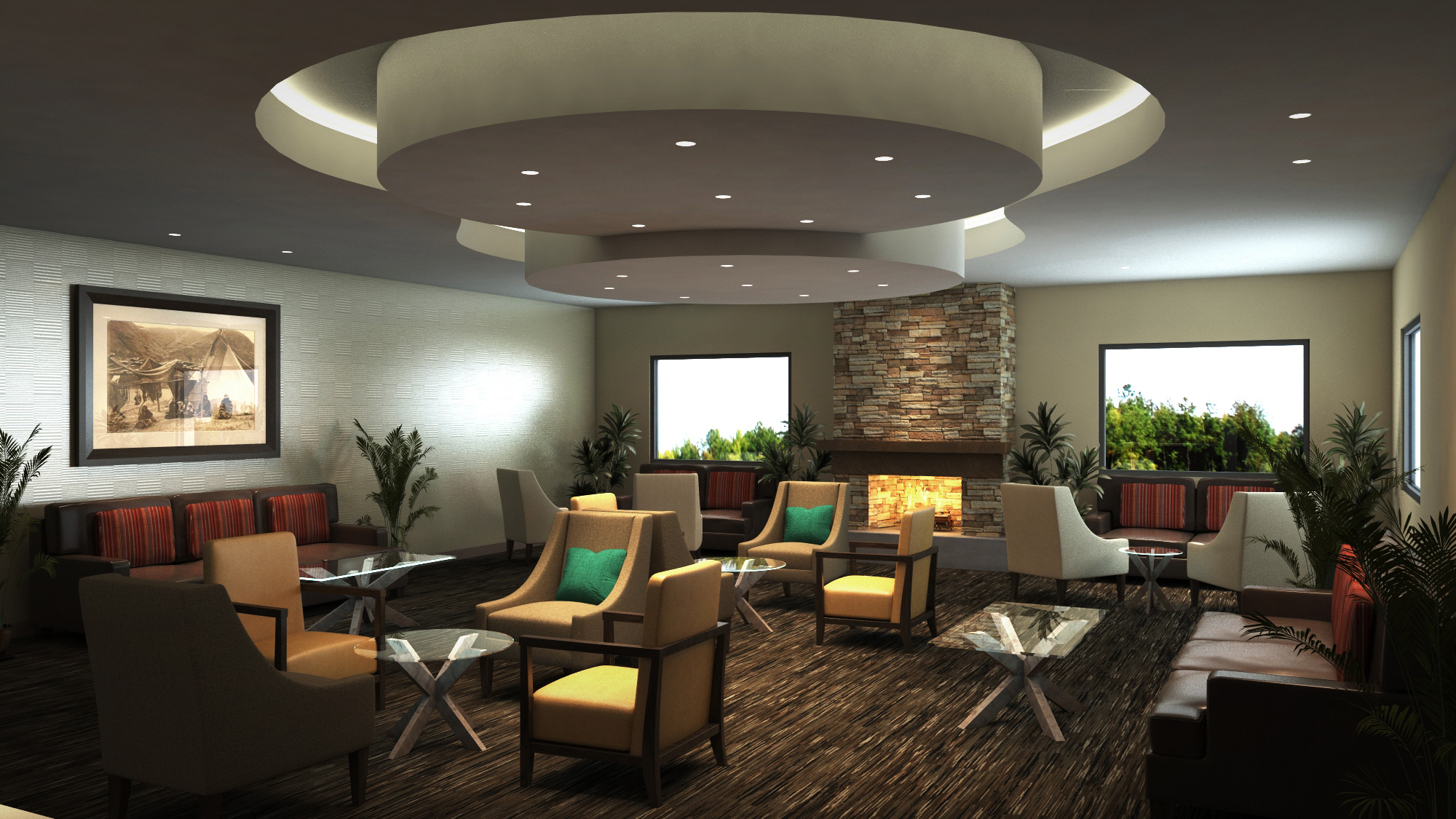 Elder Gathering Room
Elders are an important part of the Shoshone-Bannock community. A special room suited for Tribal Elder Members was an essential part of the project. This space is designed with natural colors and warm textures to provide a comfortable place to either relax or hold more social gatherings.
Main Gym
Basketball is an exciting sport for all ages in the community, and the wellness complex can accommodate small and large tournament games. This gym includes six basketball backboards, as well as accommodations for volleyball and boxing. Clearstory windows provide natural light, and blackout curtains as needed. There is also state-of-the-art AV technology designed for community meetings.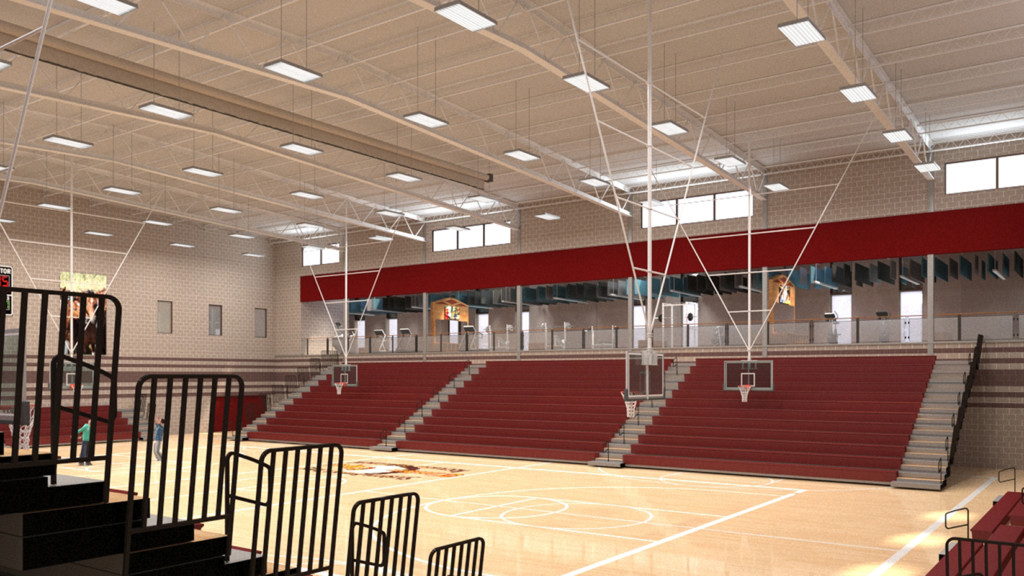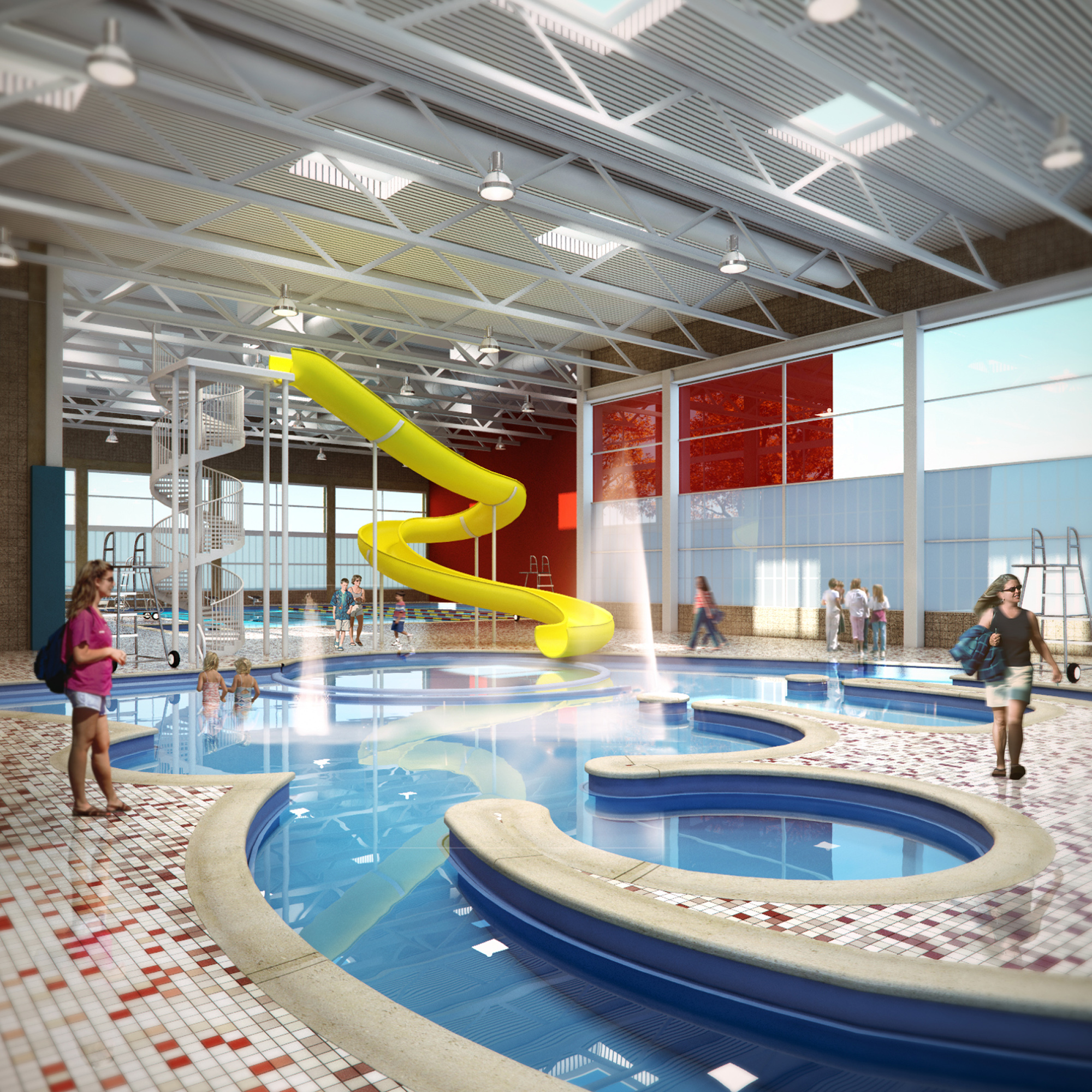 Community Pool
The design for this pool is inviting for family exercise and entertainment. Features include a water slide, a lazy river, and a shallow wading area.
Lobby
The lobby is a welcoming open space that includes cultural representations from Shoshone-Bannock tribal design patterns and imagery. Colors, patterns, and symbolic natural elements are a part of the exterior and interior design framework. A running track bridge is suspended from the second level and is a feature that sits in front of the second story tilted curtain wall at the main entrance doors.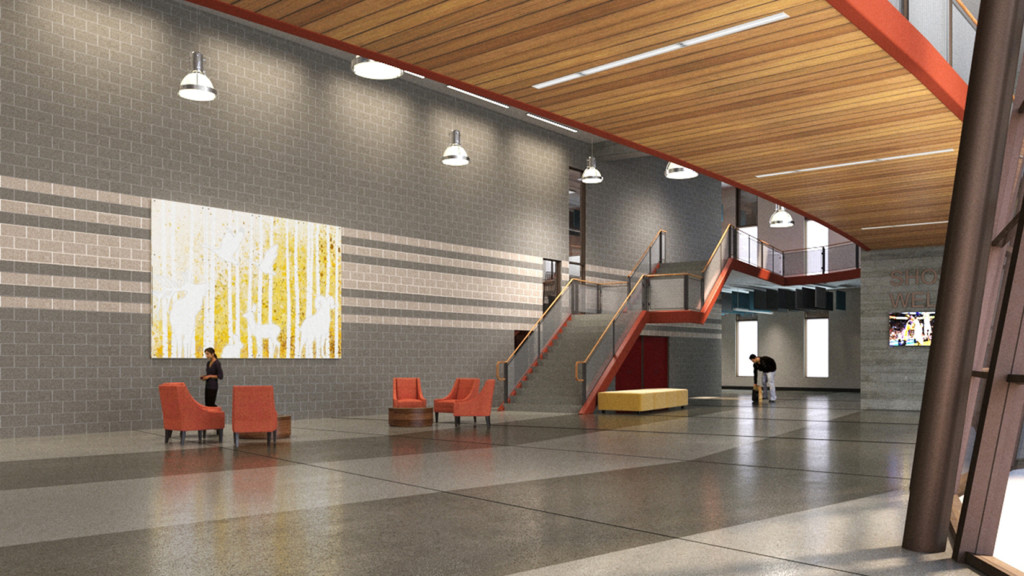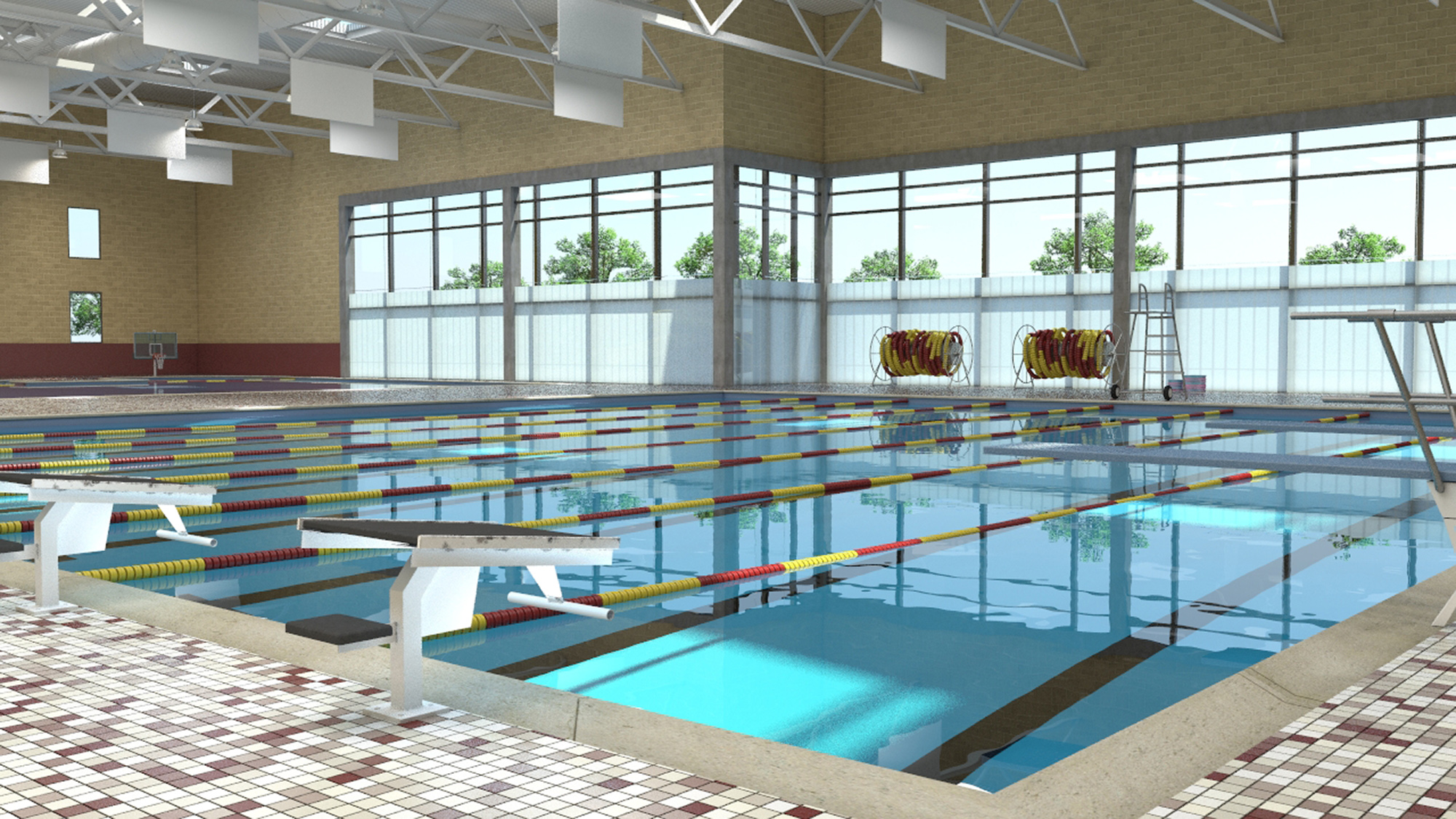 Natatorium
The design for this area of the pool is for exercise as well as swimming and diving competitions. Spectator seating sits at a raised area for viewing.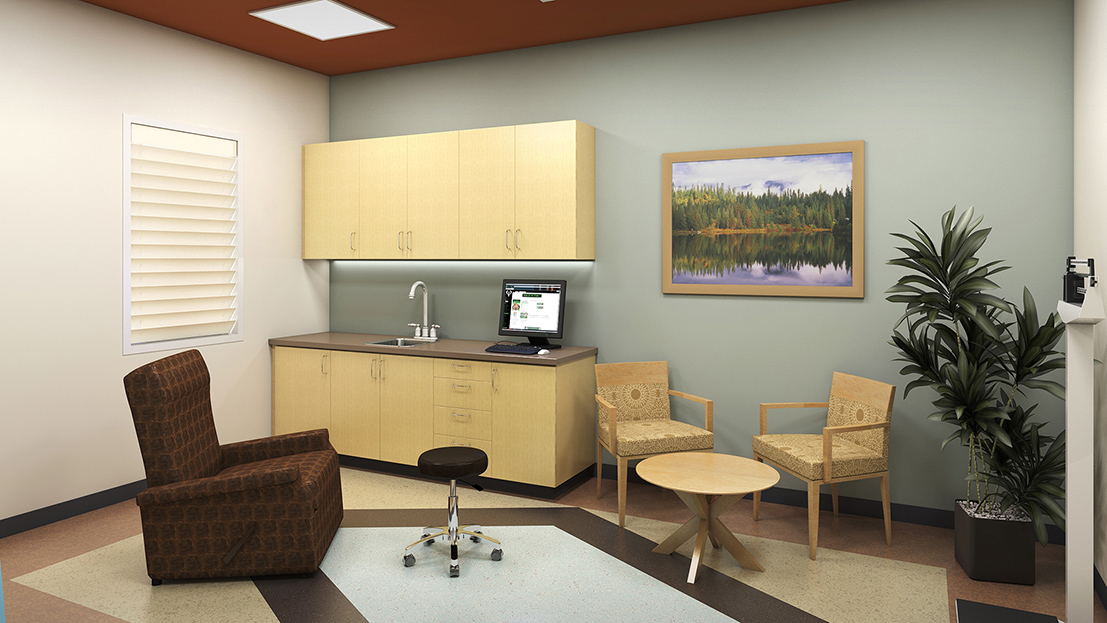 Wellness Room
The design for the overall project focused on wellness in the community. Clinic rooms include private health consultations, education areas, and research.