Like academic medical centers and medical schools across the country, the University of Utah Health Sciences Center has grown from a single, decades-old building into a large, sprawling medical campus, with many buildings built adjacent to one another as needs arose and technologies advanced. The University Hospital's patient volume growth dictated the need to expand nearly every service housed in the hospital building, from materials management to clinics to medical/surgical beds. The decision was made to accomplish this in a single 300,000 s.f. building on the only available sliver of land in the dense urban environment.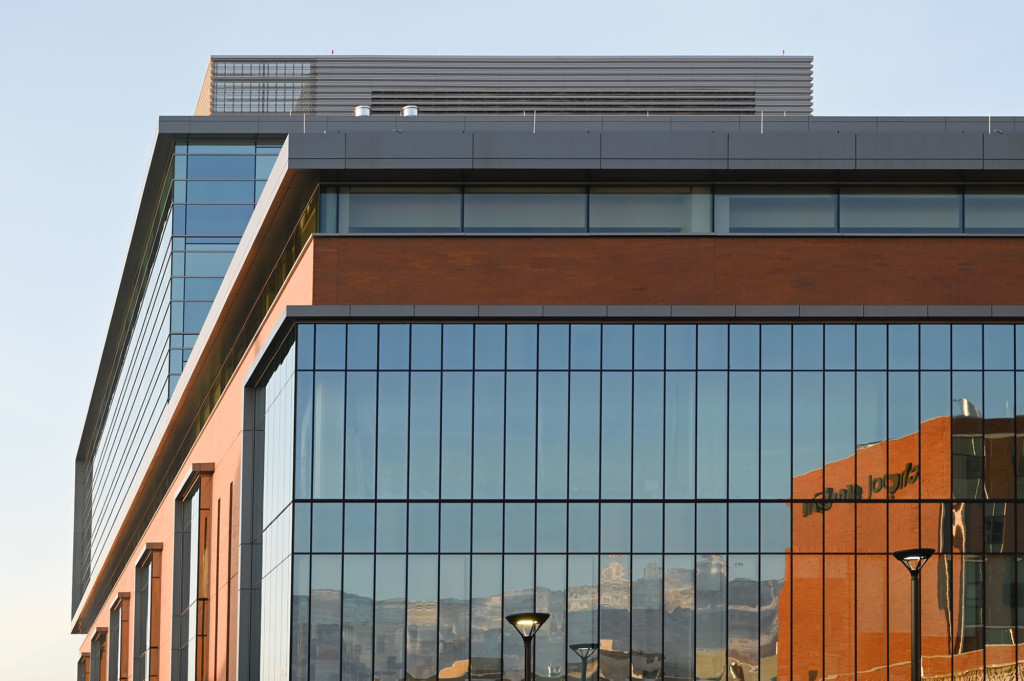 Expansion
The stacking of the hospital expansion aligns with functions of the original hospital.
Level 1 – Materials Management and EVS
Level 2 – Inpatient Clinics
Level 3 – Inpatient Clinics
Level 4 – Surgery
Levels 5, 6 and 7 – Medical Surgical Beds
Collaboration
The Hospital Expansion impacts the majority of the service lines of the original University Hospital, including a complete reconstruction of materials management. There were no convenient opportunities for connectivity or adjacency. Solving patient flow and operational issues was a major challenge of the design, and was successfully resolved through a close and creative collaboration between FFKR and University Health.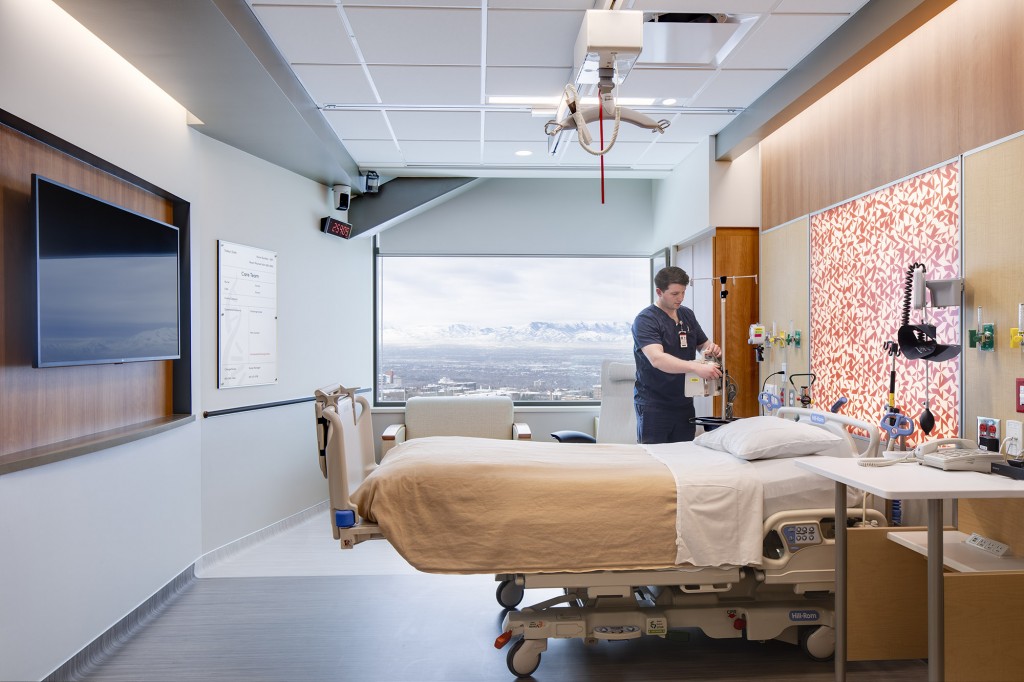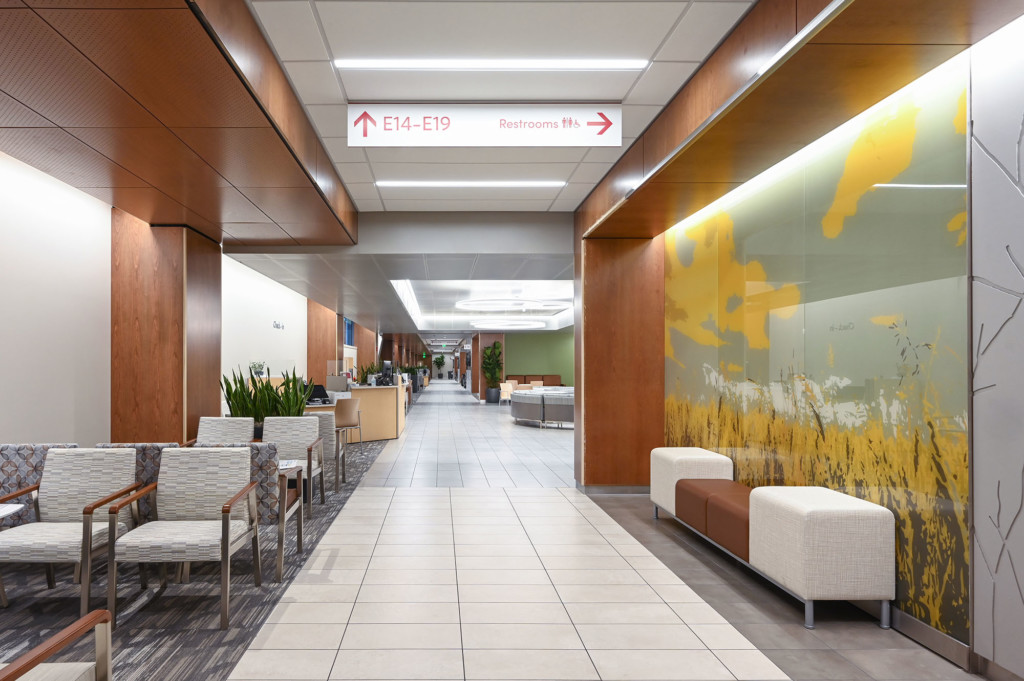 Functionality
The graphics found throughout the Hospital Expansion act as an indicator of space, and to provide meaningful, beautiful, and effective wayfinding. These images correlate with the interior finishes, to ensure thoughtful continuity and consistency, as well as interest, as a patient and their family move throughout the building. The differing themes and monochrome color pallets of each design serve as an indicator of the different clinic fronts. Lavender, leaves, flowers, water, grass, forest, mountains, birds, and rocks are the designs that make up the collection at the Hospital Expansion.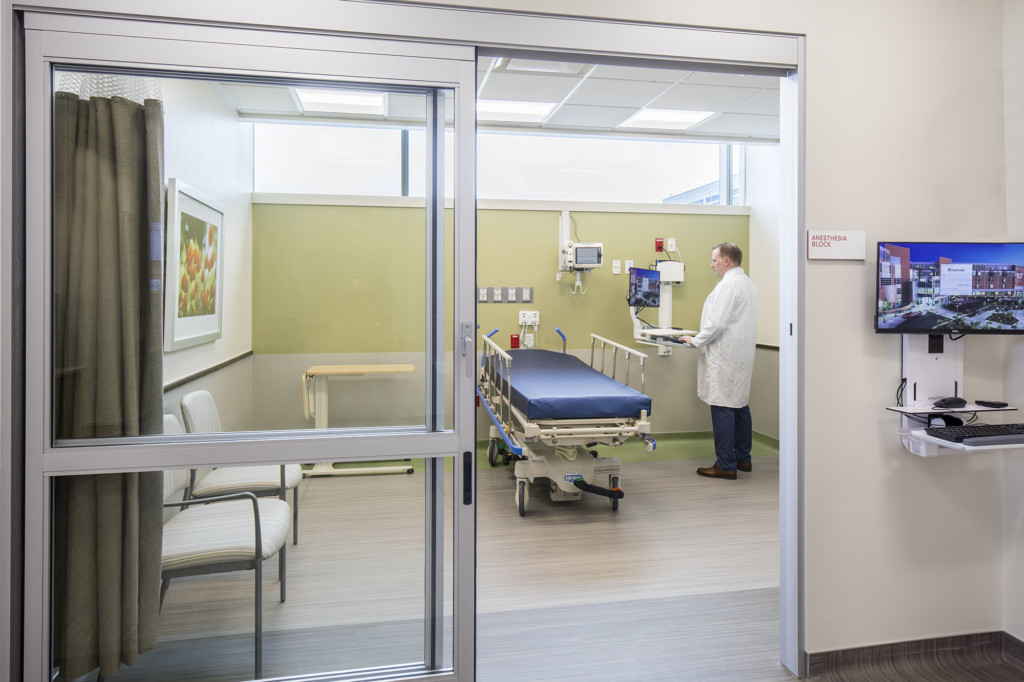 Universal Design
A universal design was developed for all of the 90,000 sf of outpatient clinical space, with minor customizations to accommodate the special needs of Dental, ENT, Dermatology, Urology, Surgery, Thrombosis, Infusion, Internal Medicine, Ob/Gyn and Maternal Fetal Medicine.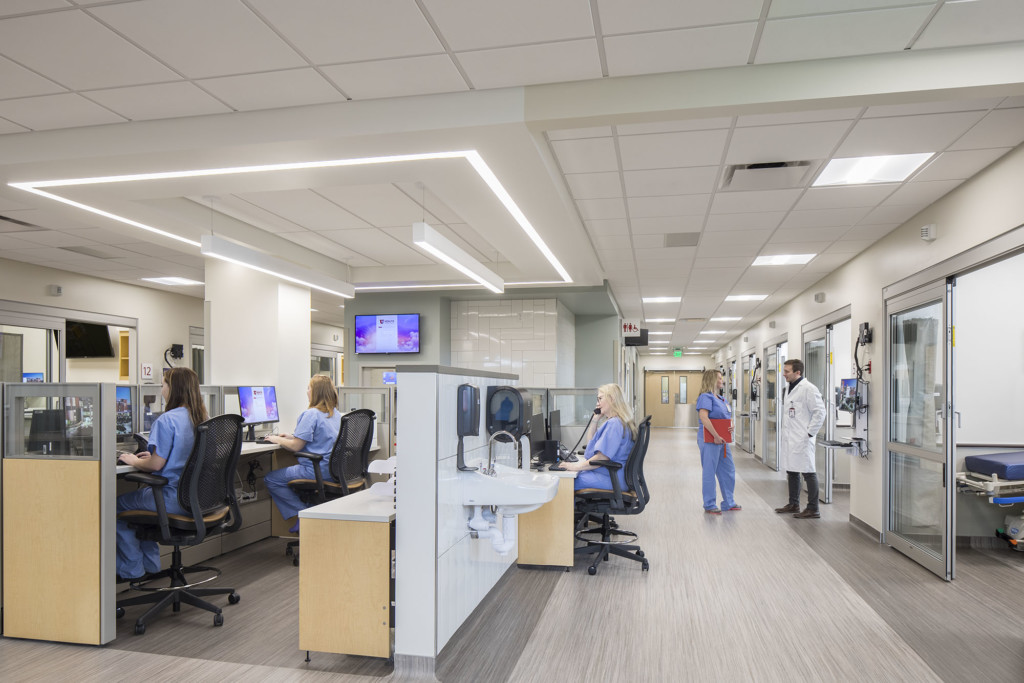 Outpatient Clinical Planning
Outpatient clinical planning utilized a "center stage" concept to accommodate the large teams of care providers required for the complex cases that are common at University Hospital,