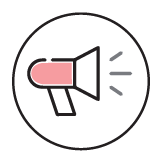 FFKR is proud to announce our 2023 newly appointed Principals!
FFKR Architects has named three new principals, Arrin Holt, Abram Nielsen, and Jake Bodell. They join FFKR's principals in leading the firm into its fifth decade. With these promotions, FFKR is adding landscape architects and interior designers as recognized professional disciplines eligible for ownership.
"The inclusion of landscape architects and interior designers marks an evolution point for FFKR Architects. Collaboration is a core value of our design process, and landscape architects and interior designers serve in critical roles on our projects. Their expertise has always been valued and is now recognized in our by-laws."
Kevin Mass, President and Senior Principal Architect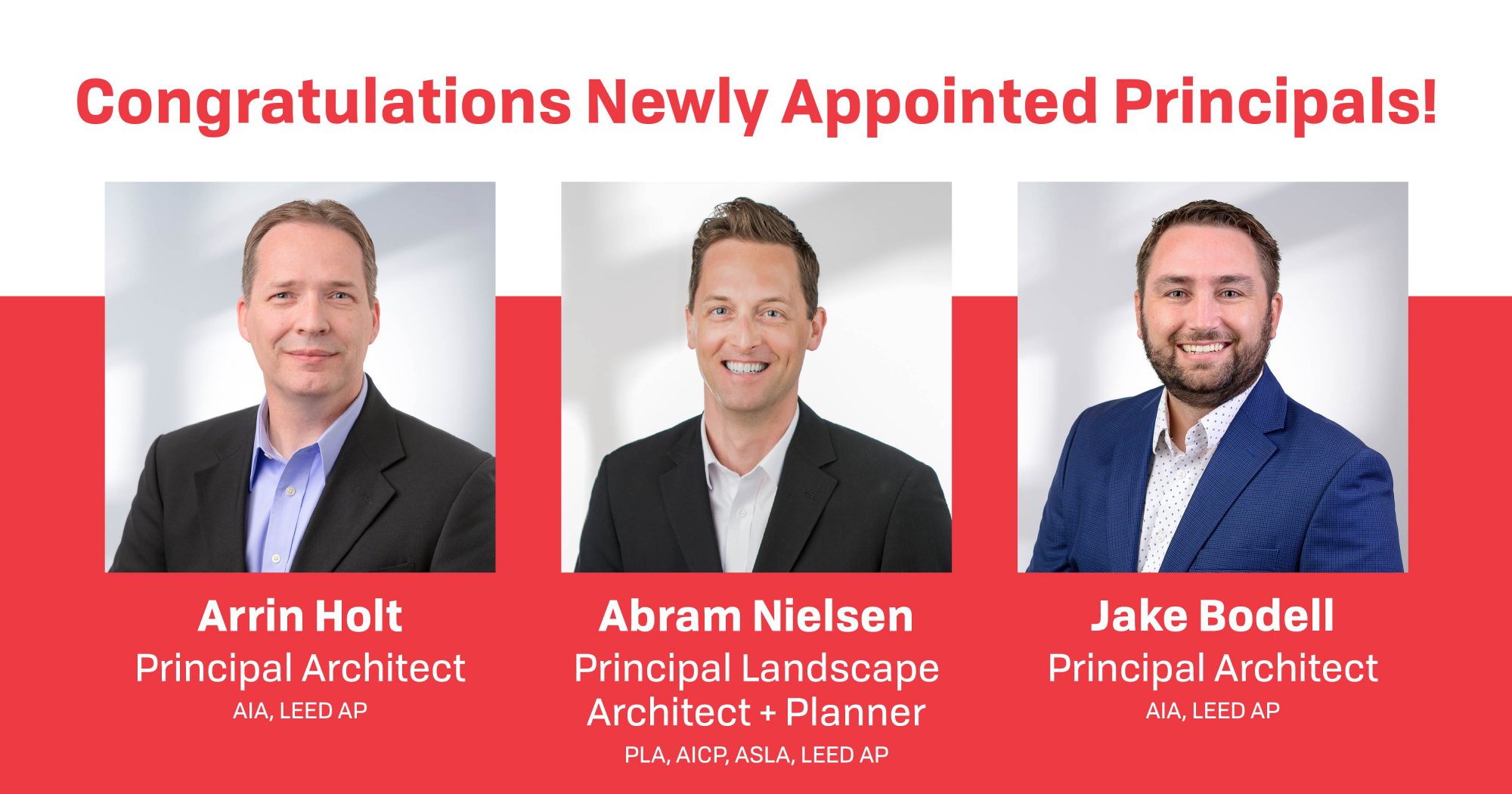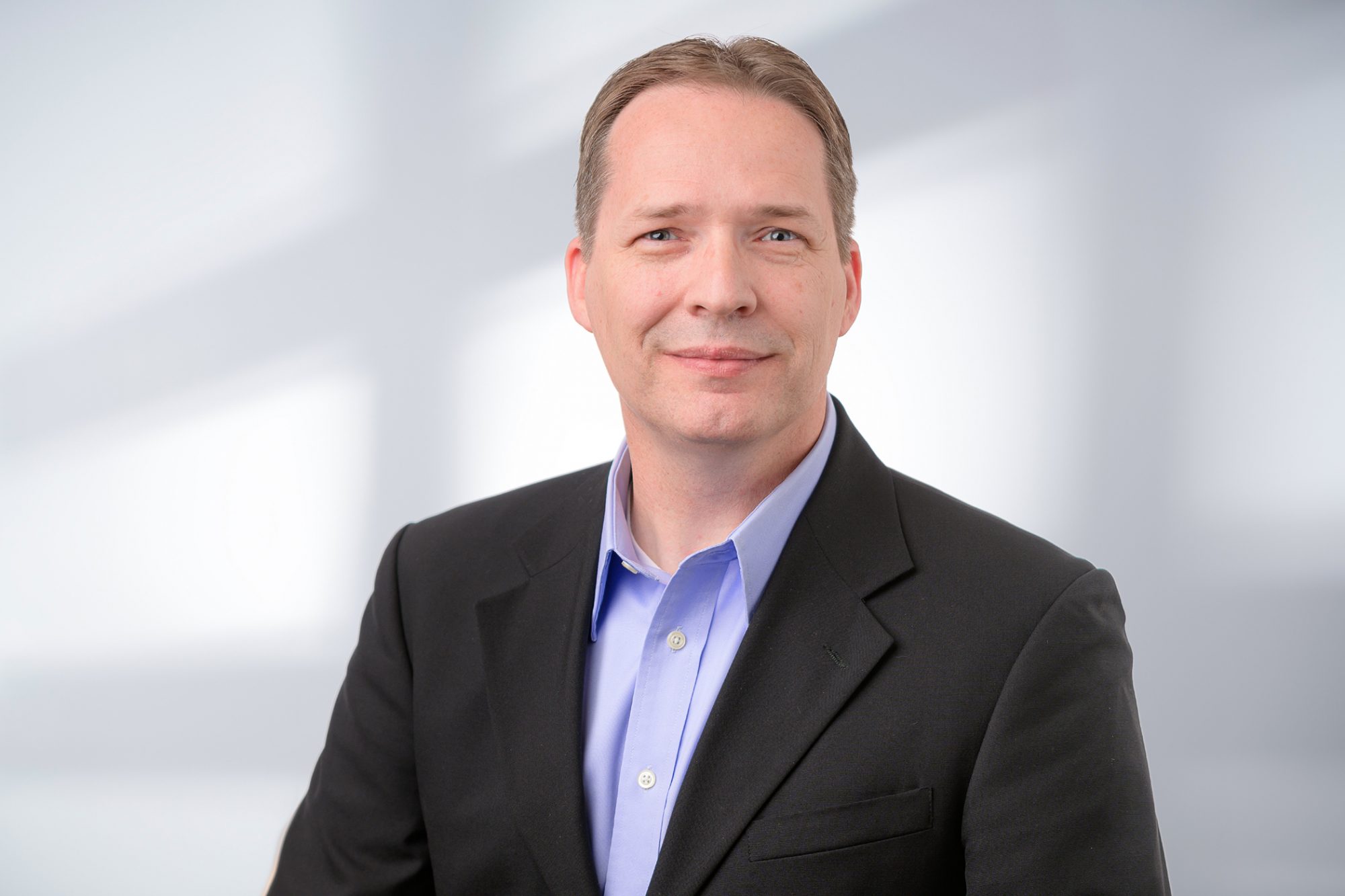 Arrin Holt, AIA, LEED AP
Principal Architect
Arrin Holt is a Principal Architect and Director of the Civic, Government, and Transportation Studio at FFKR Architects. His inclusion on a design team ensures a smooth, well-executed project from start to finish. He finds it particularly rewarding to be on the job site helping buildings come out of the ground through Construction Administration (CA) and watching as an owner's vision transforms into a great building. A former Marine Sergeant, he is an airplane buff who loves studying current and historical aircraft. Outside of FFKR, he is practicing for retirement by puttering around the house and researching military and aviation history. When the occasion arrives, he's been known to drive a Main Battle Tank and parade float and is still looking for the chance to try his driving skills on a Zamboni.
Abram Nielsen, PLA, AICP, ASLA, LEED AP
Principal Landscape Architect + Planner
Abe is a Principal Landscape Architect and Planner and joined FFKR in 2014. Abe has designed landscapes and communities worldwide. Evident in his body of work, he has a passion for planning vibrant spaces, with notable projects including Hillcrest High School, Wavetronix, Talking Stick Resort, and multiple Temples for The Church of Jesus Christ of Latter-day Saints. At FFKR, Abe maintains a reputation for managing complex projects and his ability to create consensus amongst the design team and successfully meet budget and project deadlines. Abe is tall and is always willing to reach objects off the high shelves.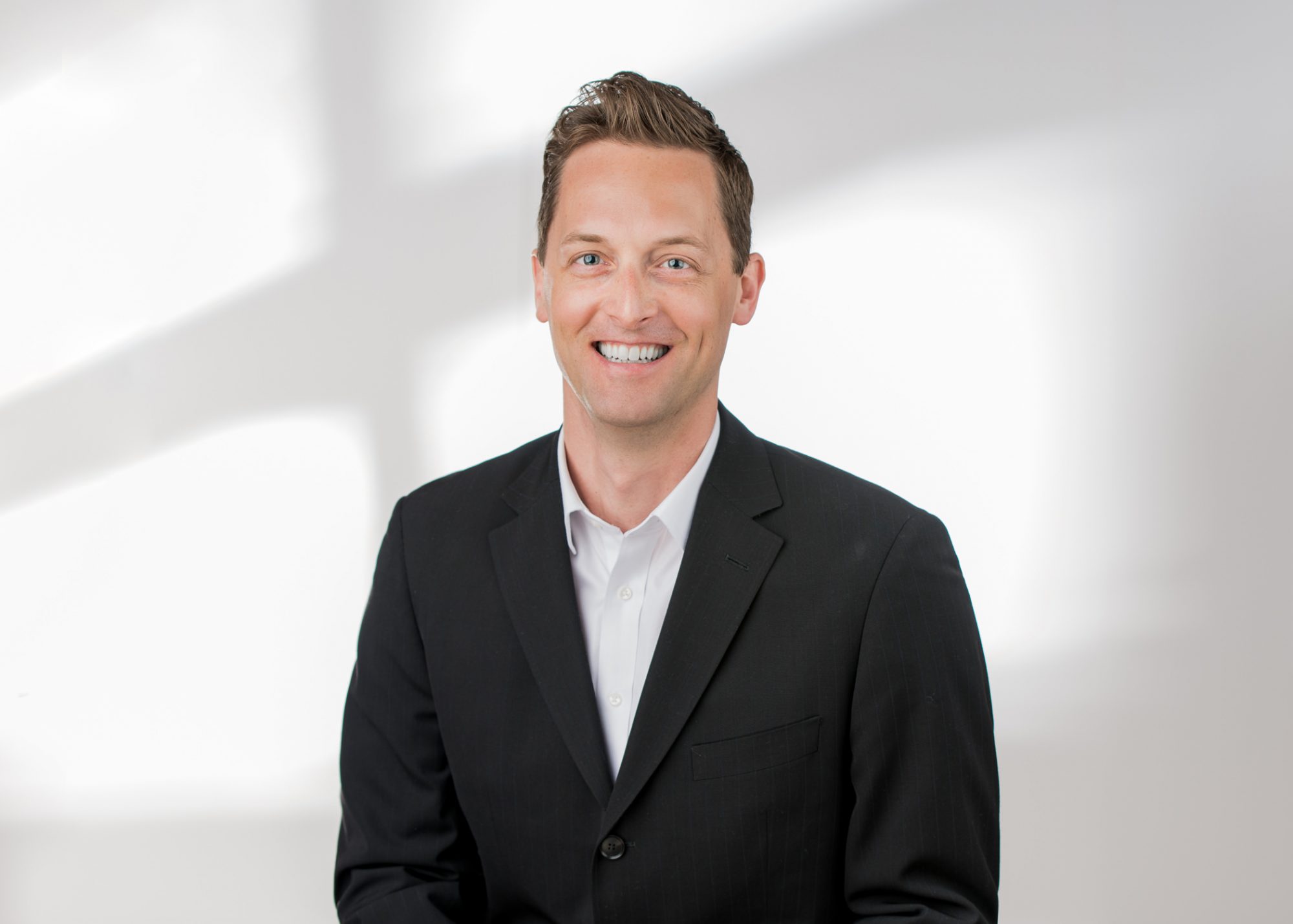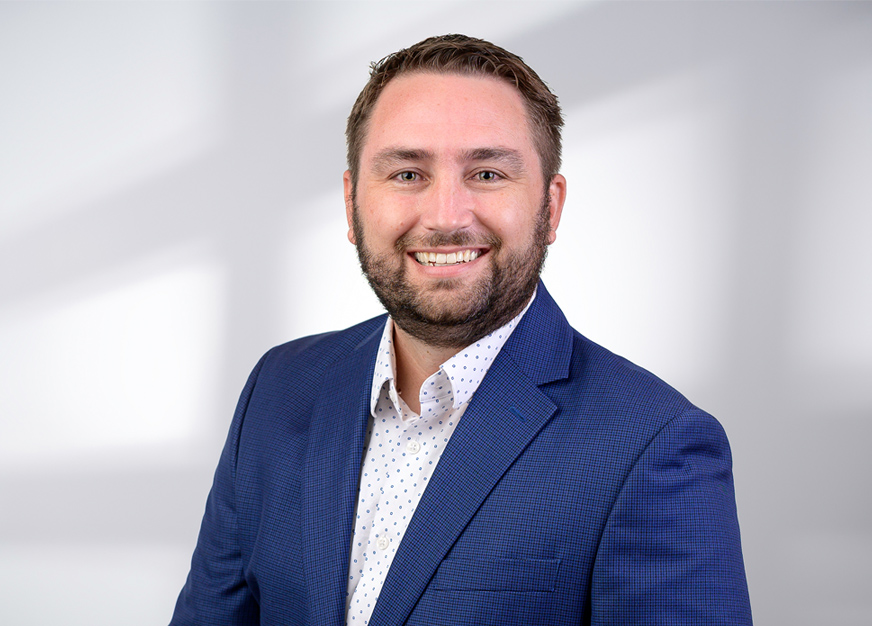 Jake Bodell, AIA, LEED AP
Principal Architect
Jake loves the practical and creative sides of Architecture. He grew up walking building sites with his father and grandfather and being exposed to the fine arts by his ballerina mother and singing stepfather. His job feels most rewarding when collaborating with owners and contractors to solve problems. Jake has been leading the FFKR team in Scottsdale and their growth in the Hospitality sector. He grew up in Tempe, Arizona, and has loved sharing the landmark portfolio and broad experience of FFKR with the Arizona market. When he's not creating buildings at work, he might be home in Mesa building Legos with his three children, or out dining or at a concert with his wife Kara.