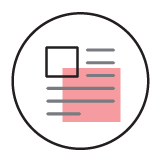 The BioFire Administration Building is the second of four buildings to be built on 60 acres at BioFire's west campus. Last week, the south wing, main conference spaces, and lobby were opened for employees to tour. Congratulations to BioFire Diagnostics, bioMérieux, Okland Construction, our trade partners, and the design team on the successful completion of this important phase.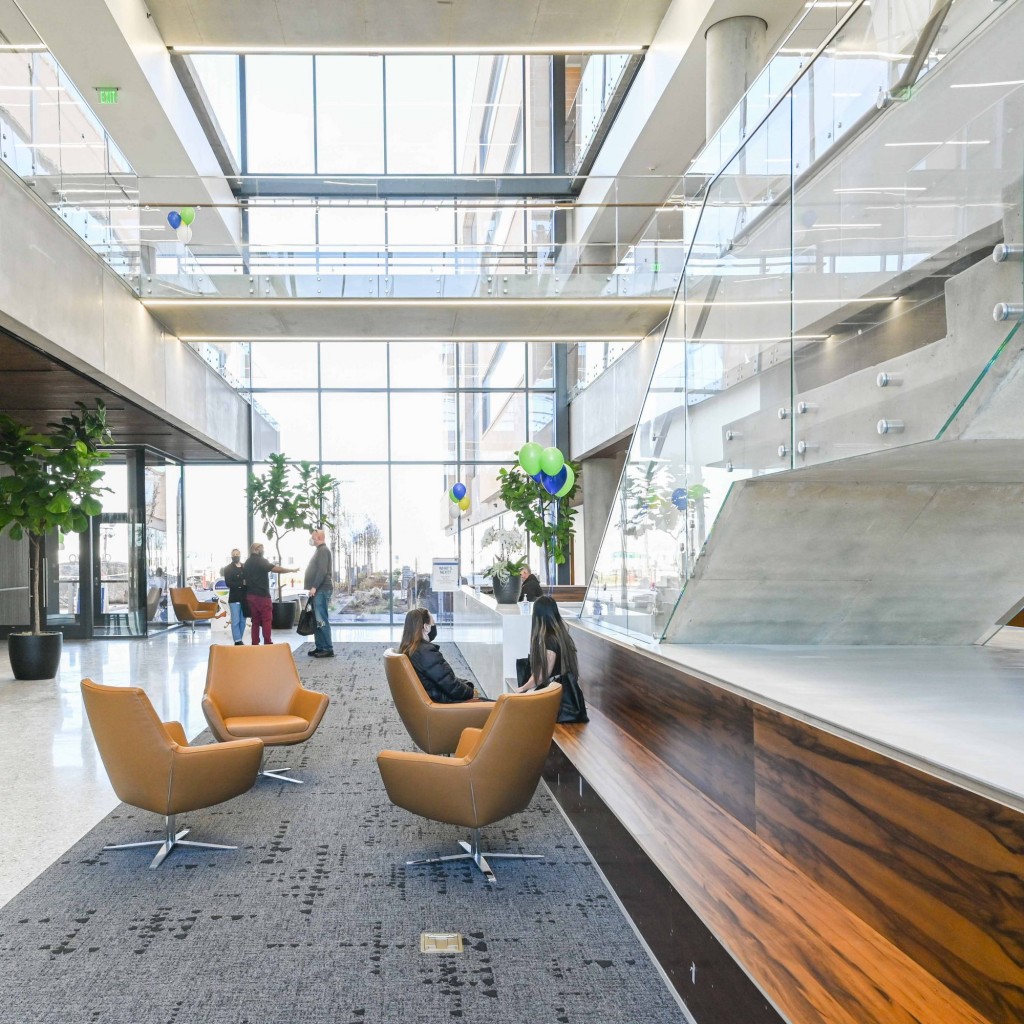 Floating staircases are a key architectural detail in the main lobby.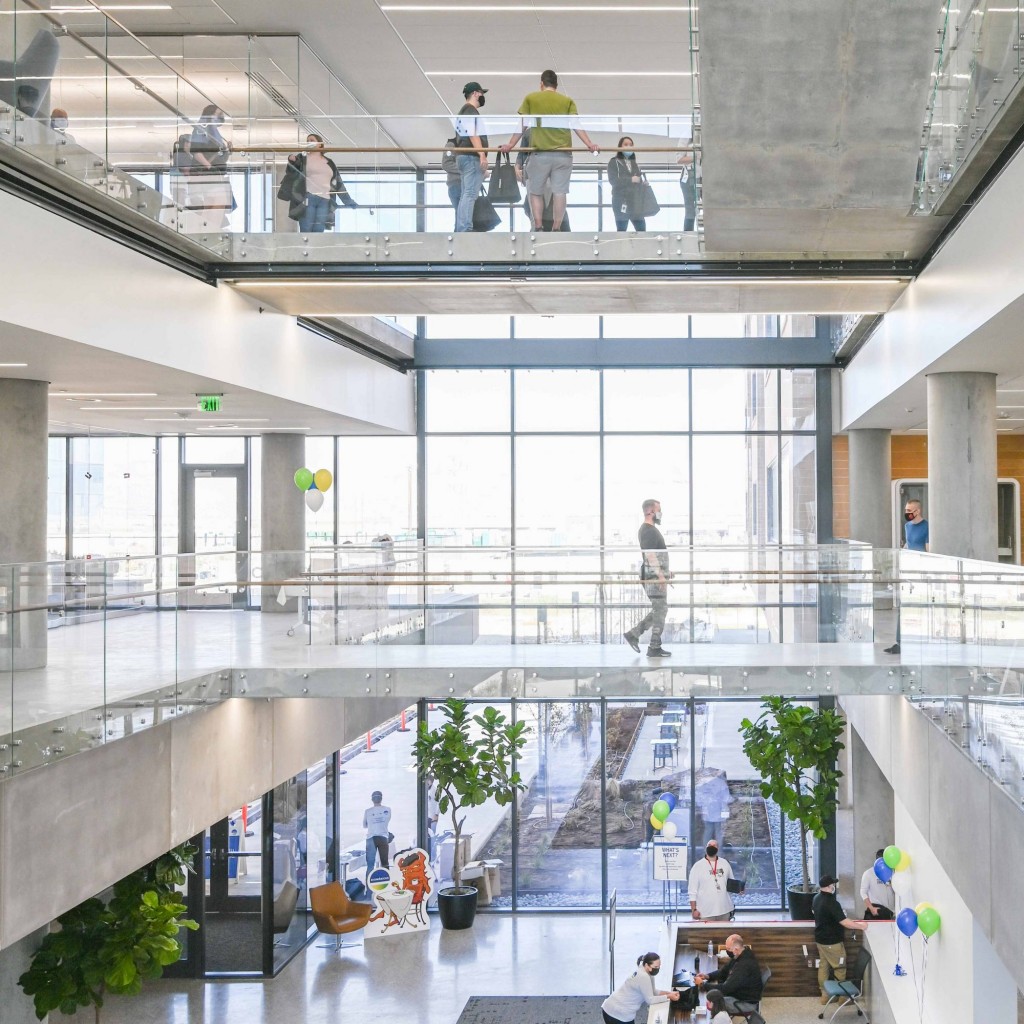 Bridges connect each floor and span across the lobby forming a complex architectural structure. The large glass facade draws sunlight deep into the center of the building providing ample natural light.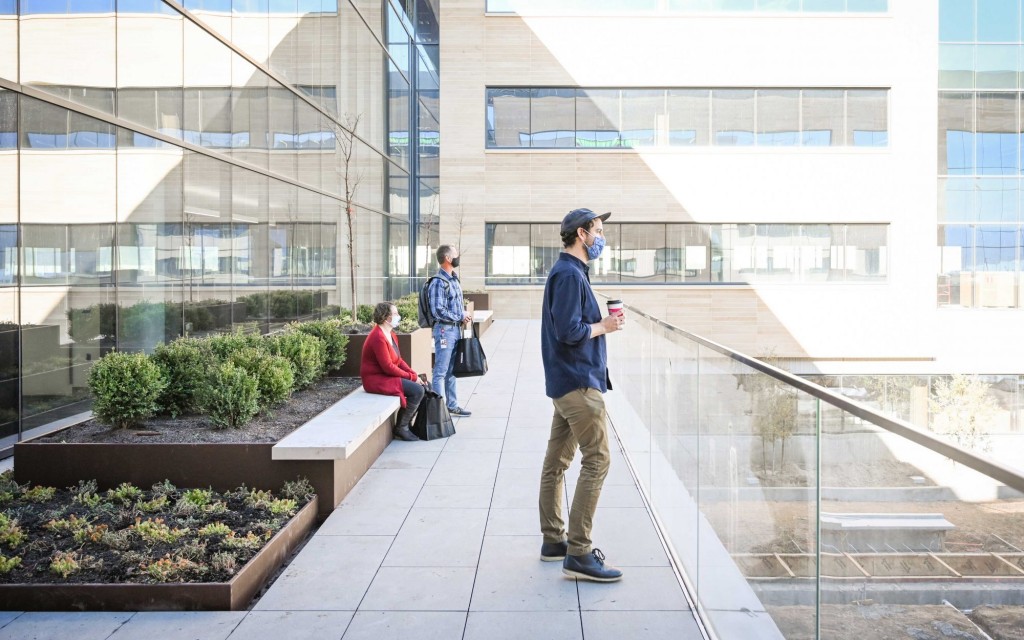 The building is intrinsically tied to BioFire Diagnostics other facilities through the use of natural materials such as local sandstone, glass, and textured concrete.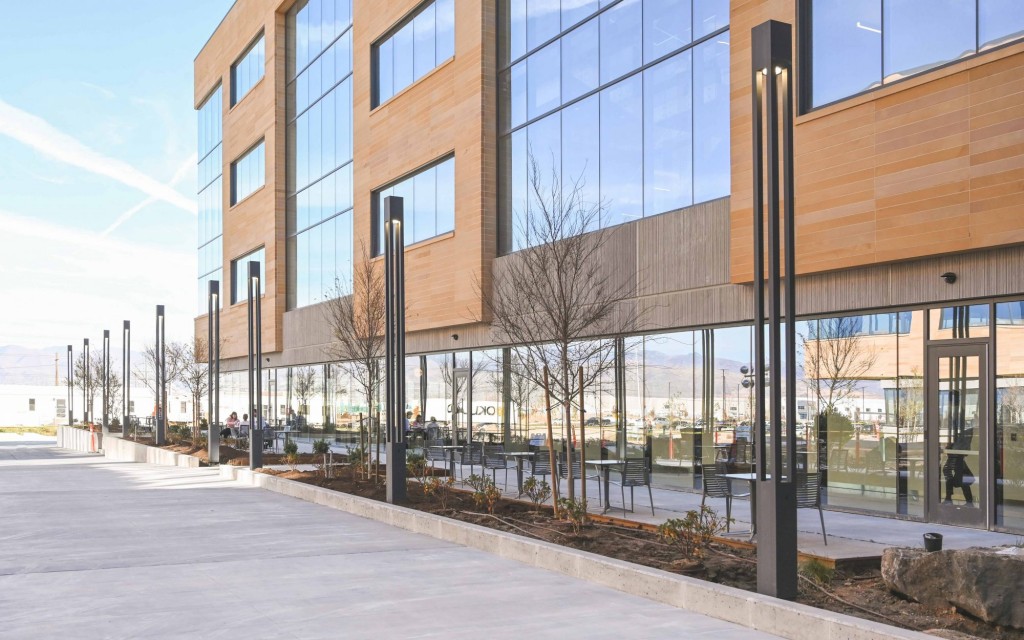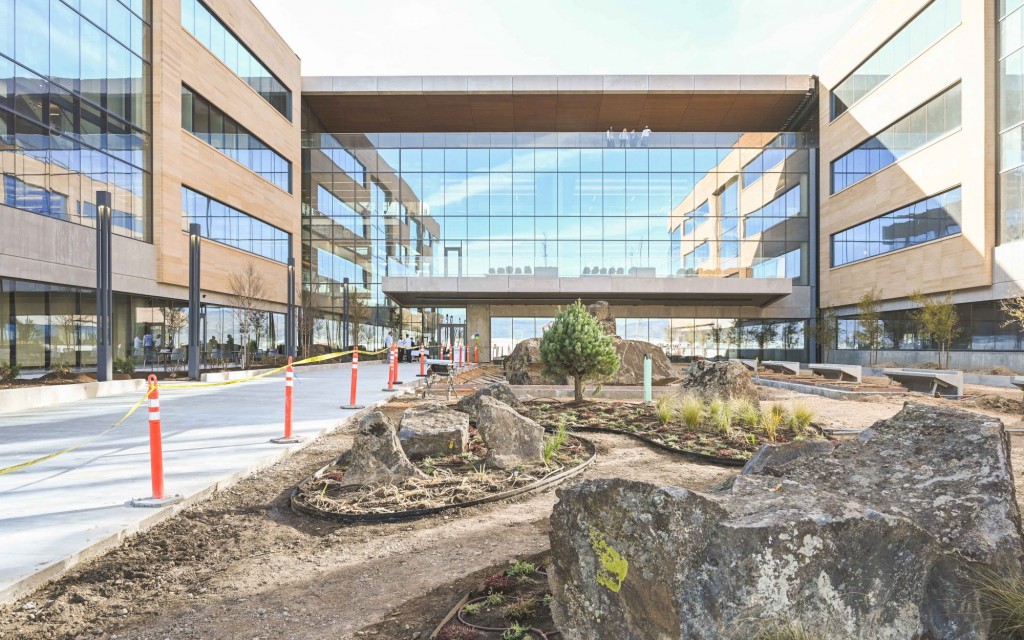 The courtyard features landscape boulders that are free-form elements of significant scale that contrast the horizontally-crafted stone facade. Placed in the center of a reflecting pool, the courtyard creates an outdoor space for relaxation and connection.