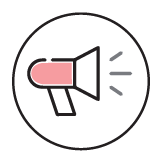 Congratulations Milt Elliot
Senior Associate at FFKR Architects, for being named one of the Top 75 Hospitality Giants of Design for the fourth year in a row.
This year the Top 75 Hospitality Giants came together for a very immersive experience, exploring all the spectacular design and hospitality that Montreal has to offer. Interior Design's Hospitality Giants, pays tribute to how big a business hospitality has become for design firms in general. Of the 200 biggest interior design firms, 70% work in hospitality. Those projects generate a quarter of their total fees. Since 2001, hospitality fees as a percentage of total revenue have risen 73%. It's not just a good chunk of the design business overall but it's also been one of the primary drivers of growth over the past 15 years. Anyone who follows Interior Design's trend reports with any regularity knows that business has been terrific over the past five-plus years, and that's one big reason we track the 75 biggest hospitality firms. Their business reflects everyone's business.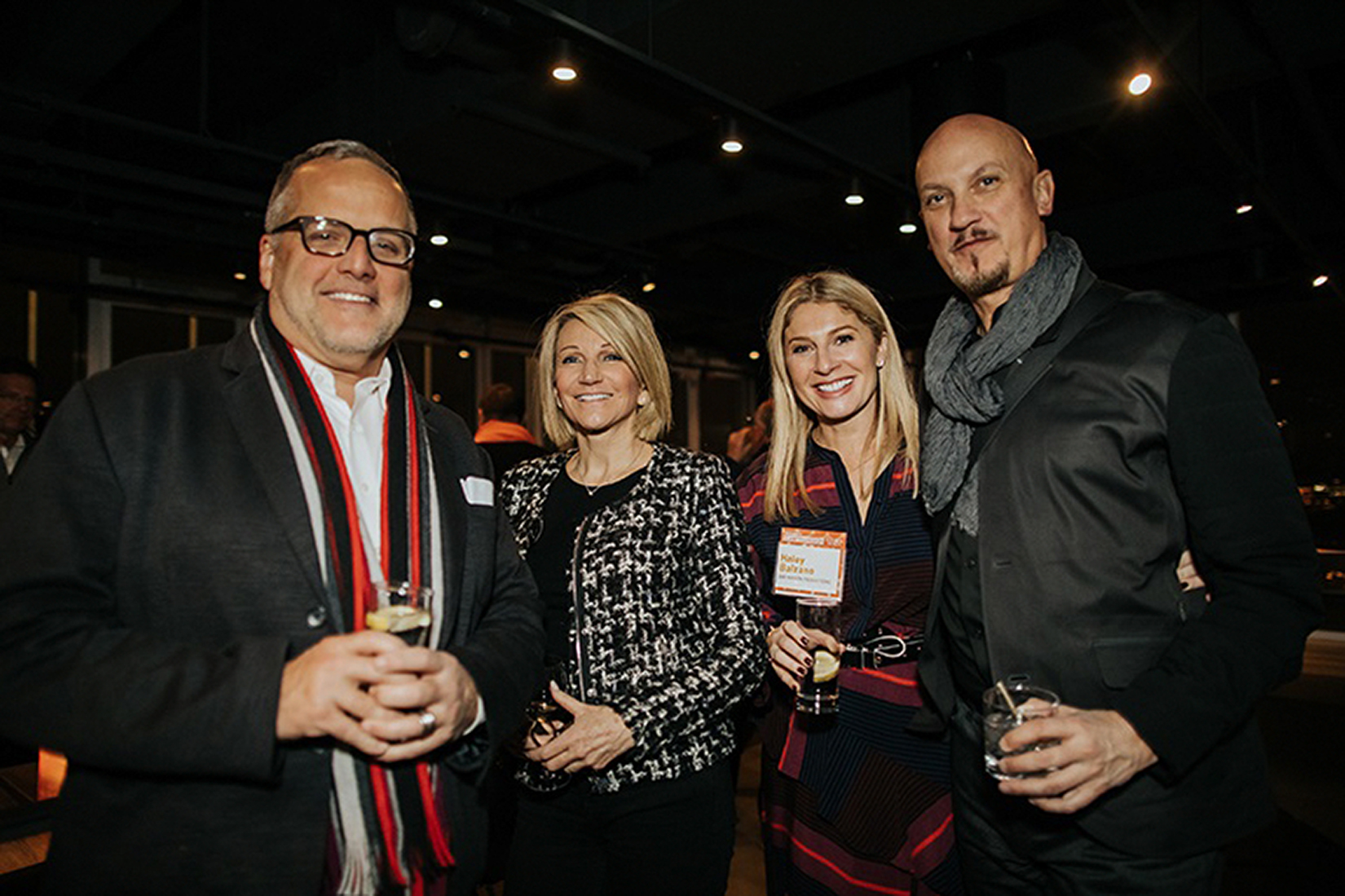 Carl Blando of Sunbrella, Leah Van Loan of Carnegie,
Haley Balzano of Bar Napkin Productions,
and Milt Elliott of FFKR Architects.
Photography by Nadia Zheng.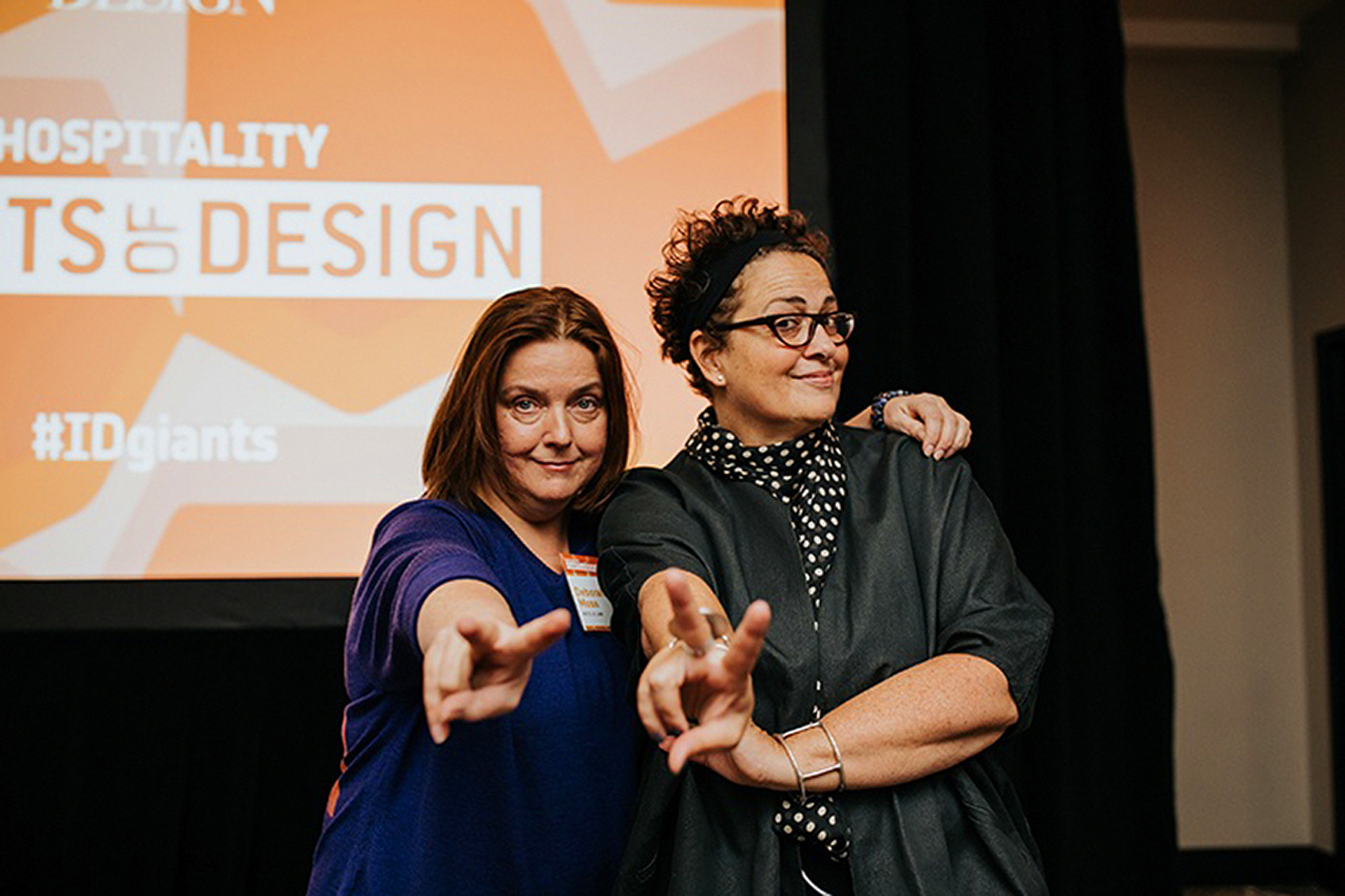 Deborah Moss of Moss & Lam and Interior Design
editor in chief Cindy Allen. Photography by Nadia Zheng.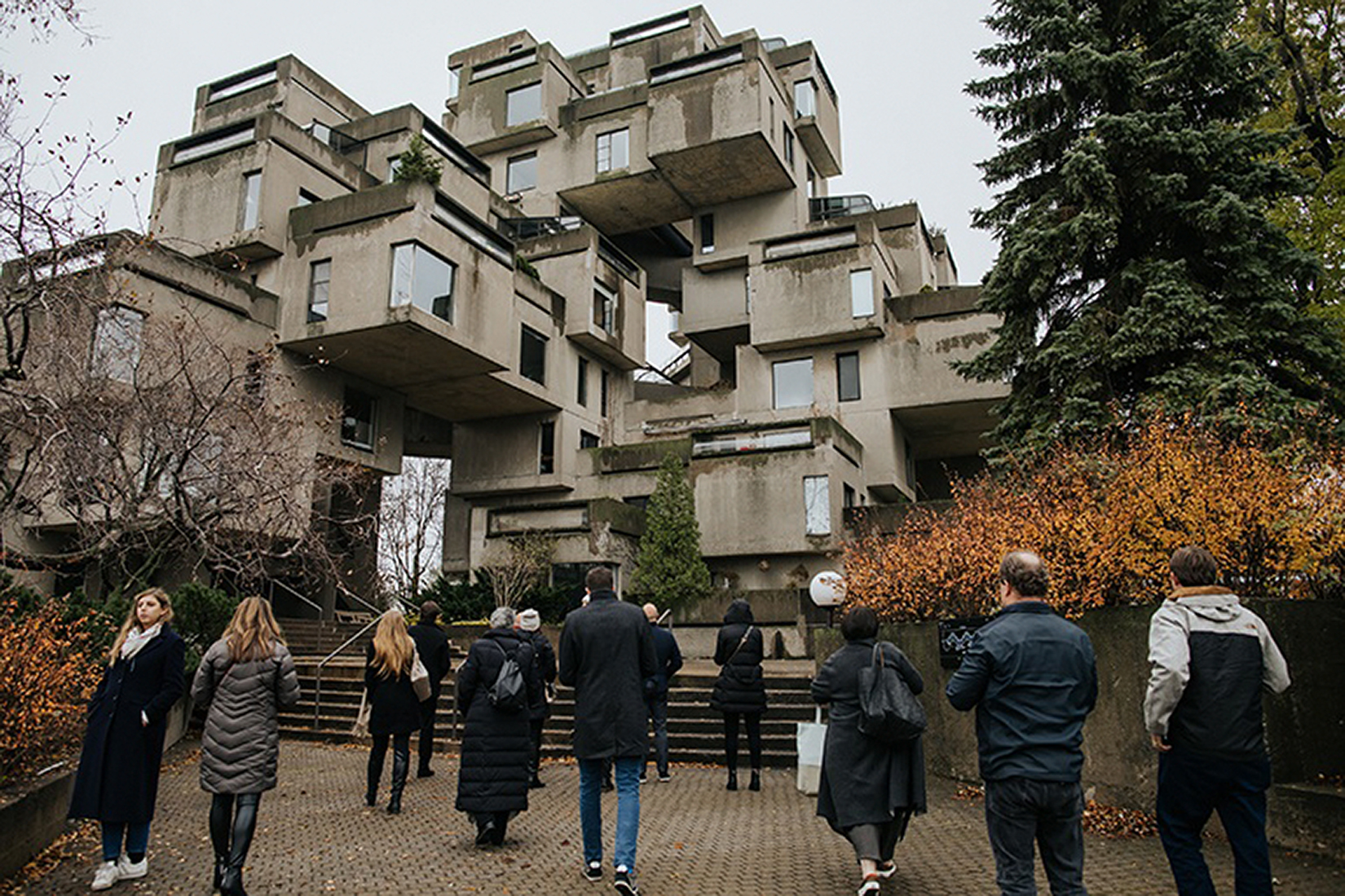 Designers enjoying a guided tour of Moshe Safdie's
Habitat 67 in Montreal. Photography by Nadia Zheng.