The bioMérieux North American Headquarters is a signature case study in rapid design and construction for rapid growth. To successfully deliver 300,000 SF of office space in a short timeframe, the design team worked hand-in-hand with the CM/GC in an integrated delivery approach, facilitating efficient client decision-making informed by a clear understanding of cost, maximizing value, and minimizing schedule. The lean principles guiding this project are manifest architecturally from the outside in. The facade, reflecting bioMérieux's architectural identity, is modular by design and simple in form. The workplace design leverages an optimized floor plate and modular programmatic zoning to provide flexible workspaces with access to natural light and views. Utilizing hoteling principles supported by various nuanced common spaces, the building accommodates more staff in less space while meeting functional departmental needs.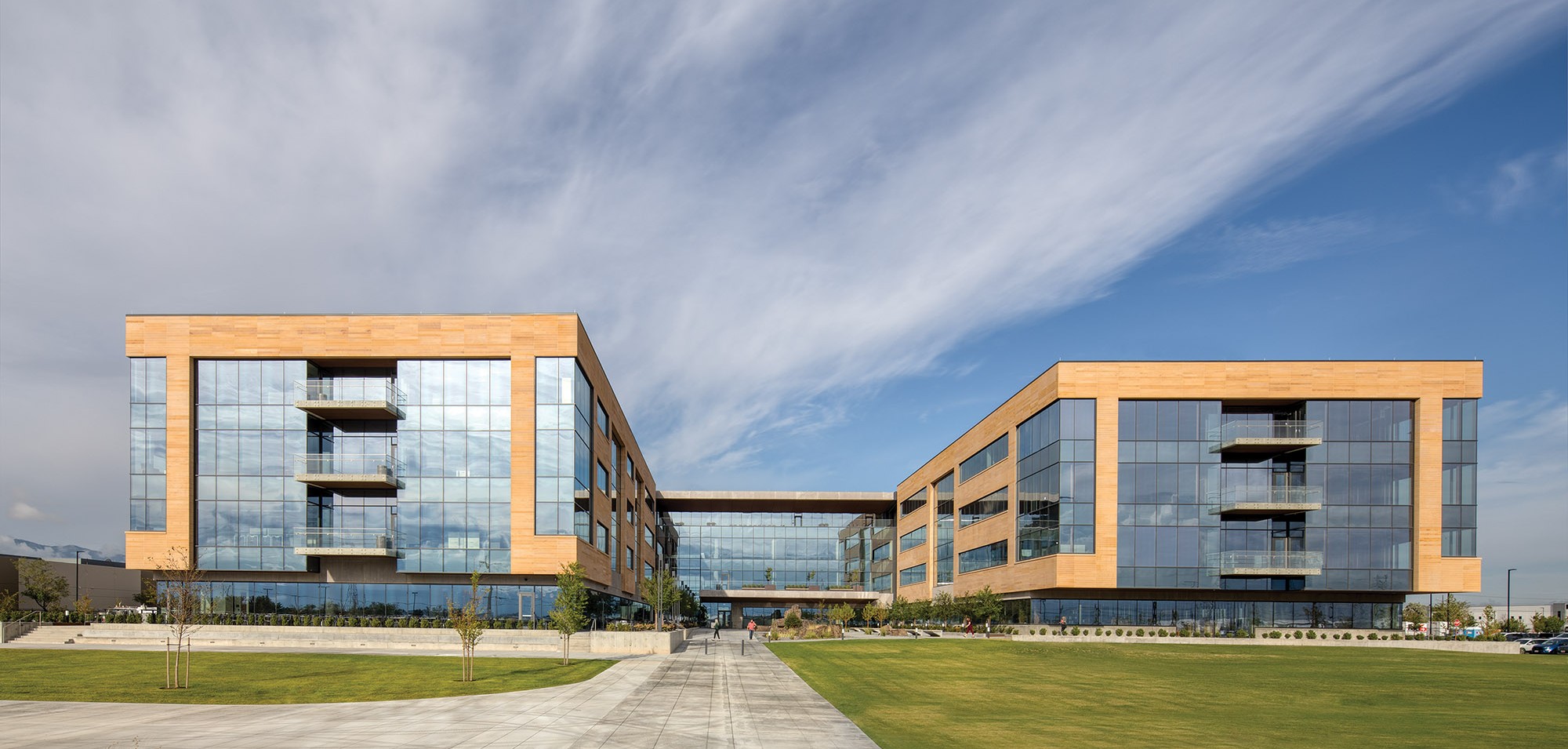 Complimentary Exteior and Interior
The atrium is the metaphorical and physical connector of the building. The diagram of the building can clearly be read as two office towers, clad in locally sourced sandstone, and connected with a delicate all-glass "hyphen".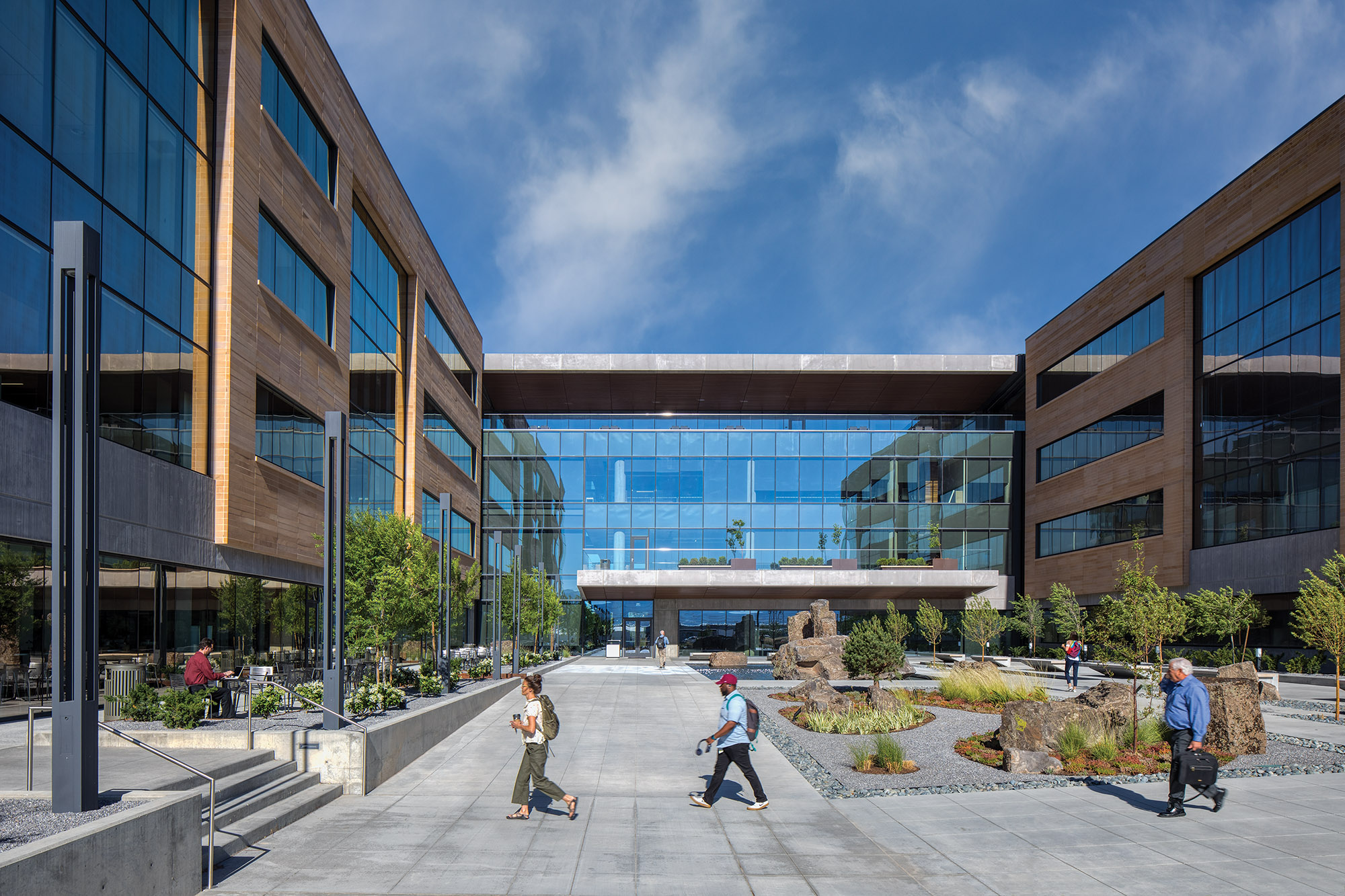 Enhanced Natural Environment
Building courtyard provides expanded activity and function while harnessing the beauty and biophilic qualities of the natural environment that are brought into the working spaces.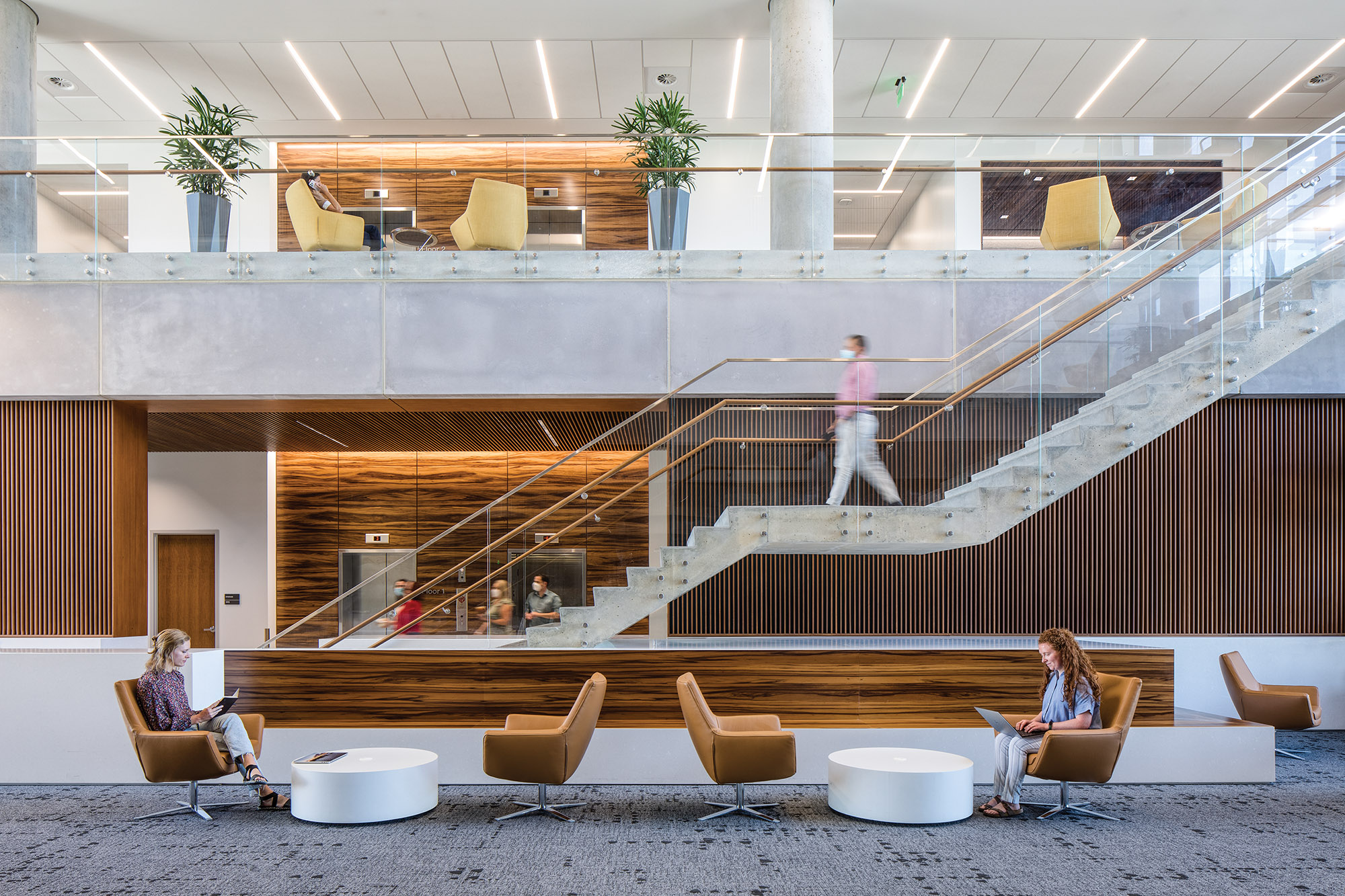 Inspiring Workplace
This space checks all the boxes for form, function, efficiency, and inspiration —a pivotal time of soul-searching for workplace culture.
Social Gathering
The community dining includes a full commercial scratch-based kitchen including, outdoor smokehouse, and a coffee shop.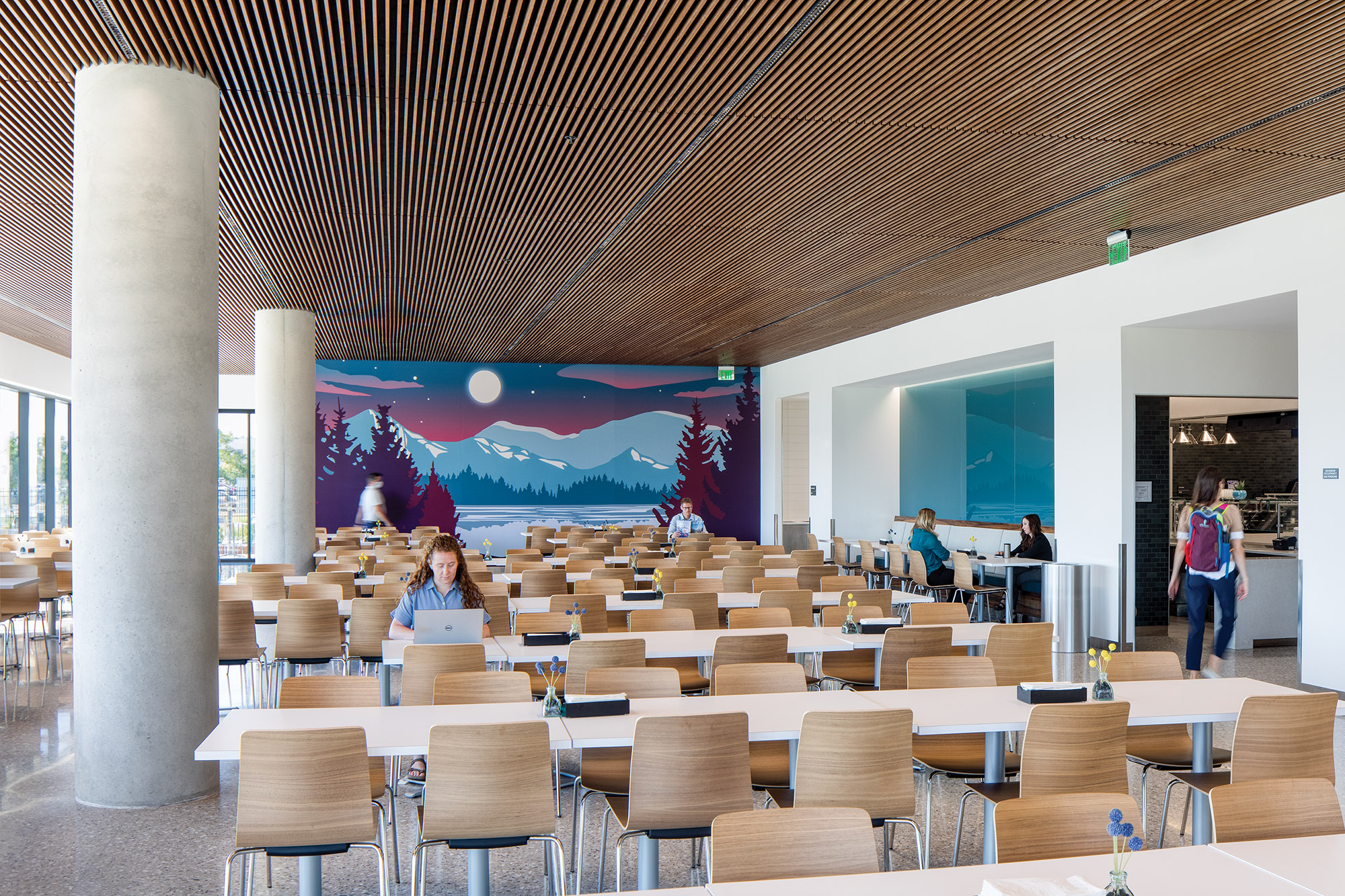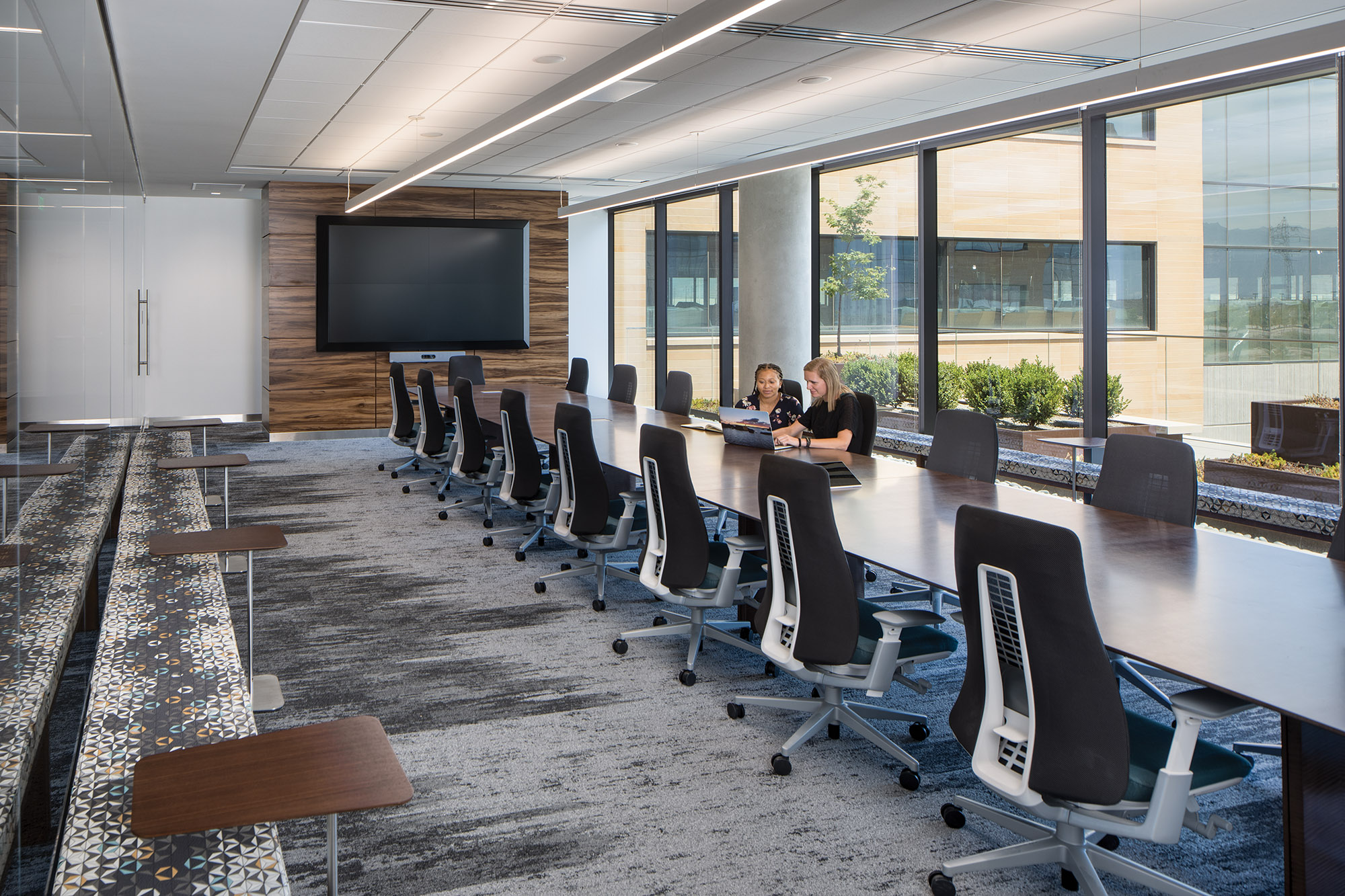 Efficient Adjacencies
Furniture layouts were reviewed and re-reviewed with the furnishings planners during design. This back-and-forth exercise resulted in improved efficiencies and departmental adjacencies.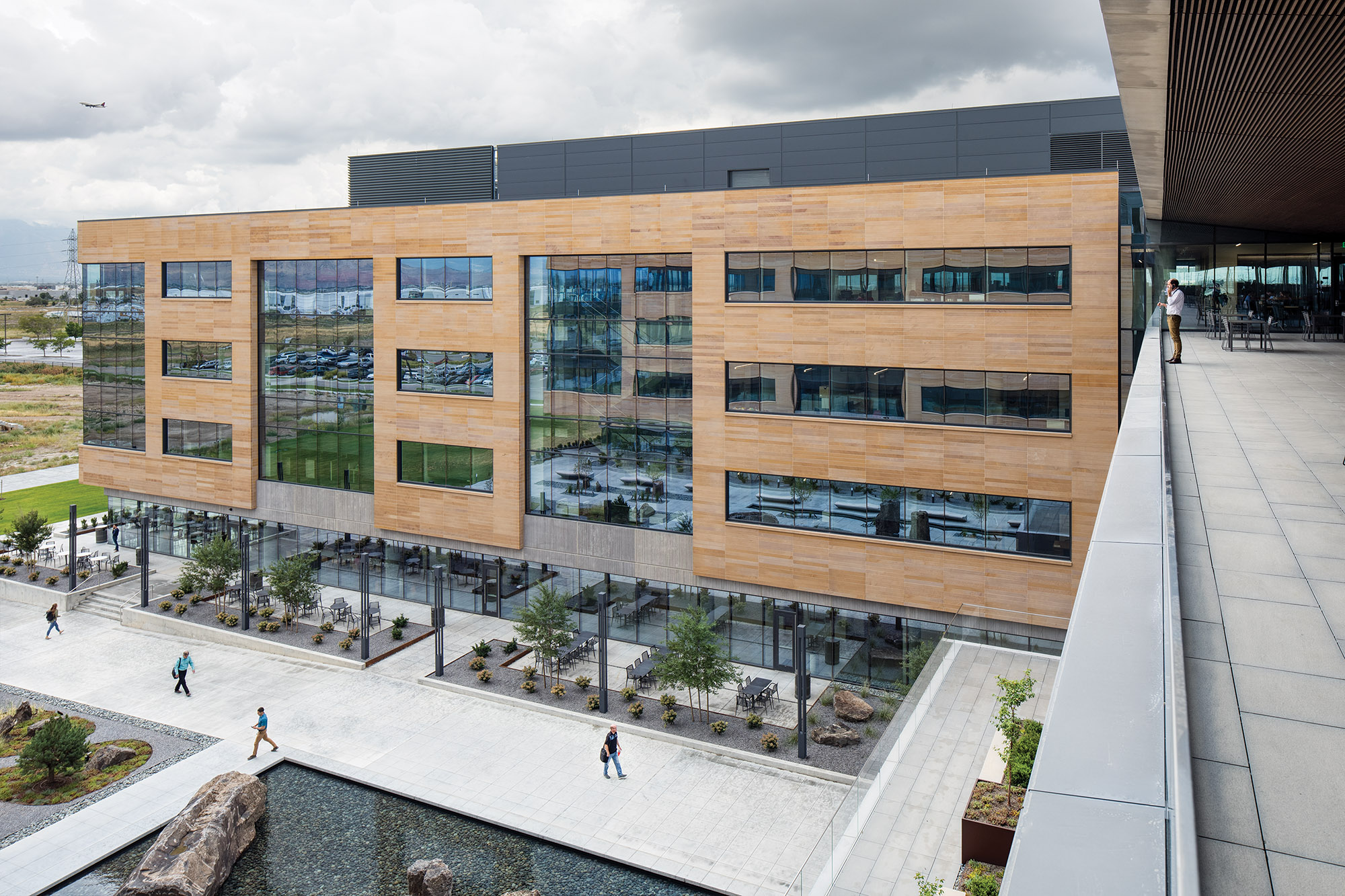 Exterior Plazas
The building massing offers an urban-like experience, providing connecting views between the office towers and exterior plazas.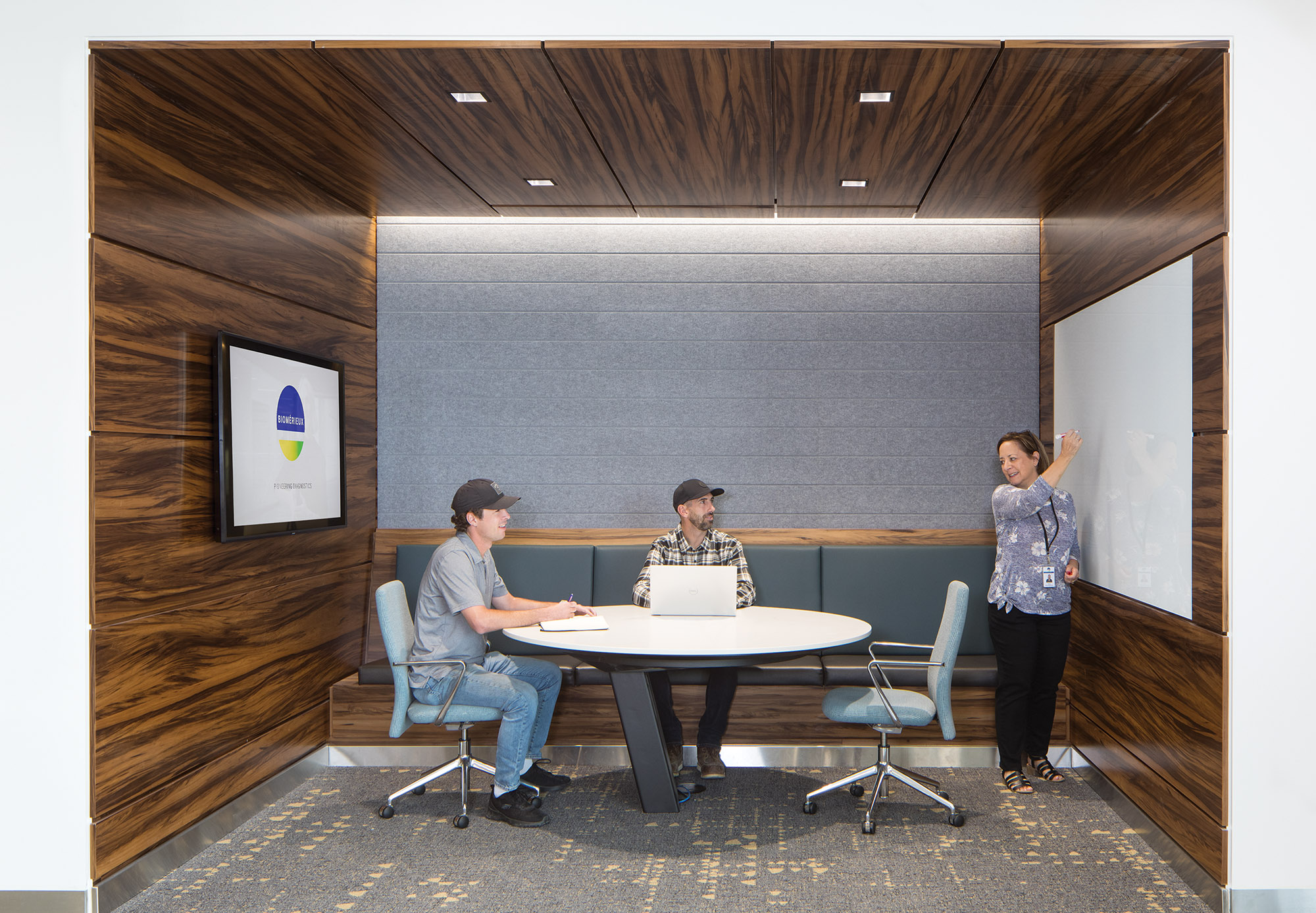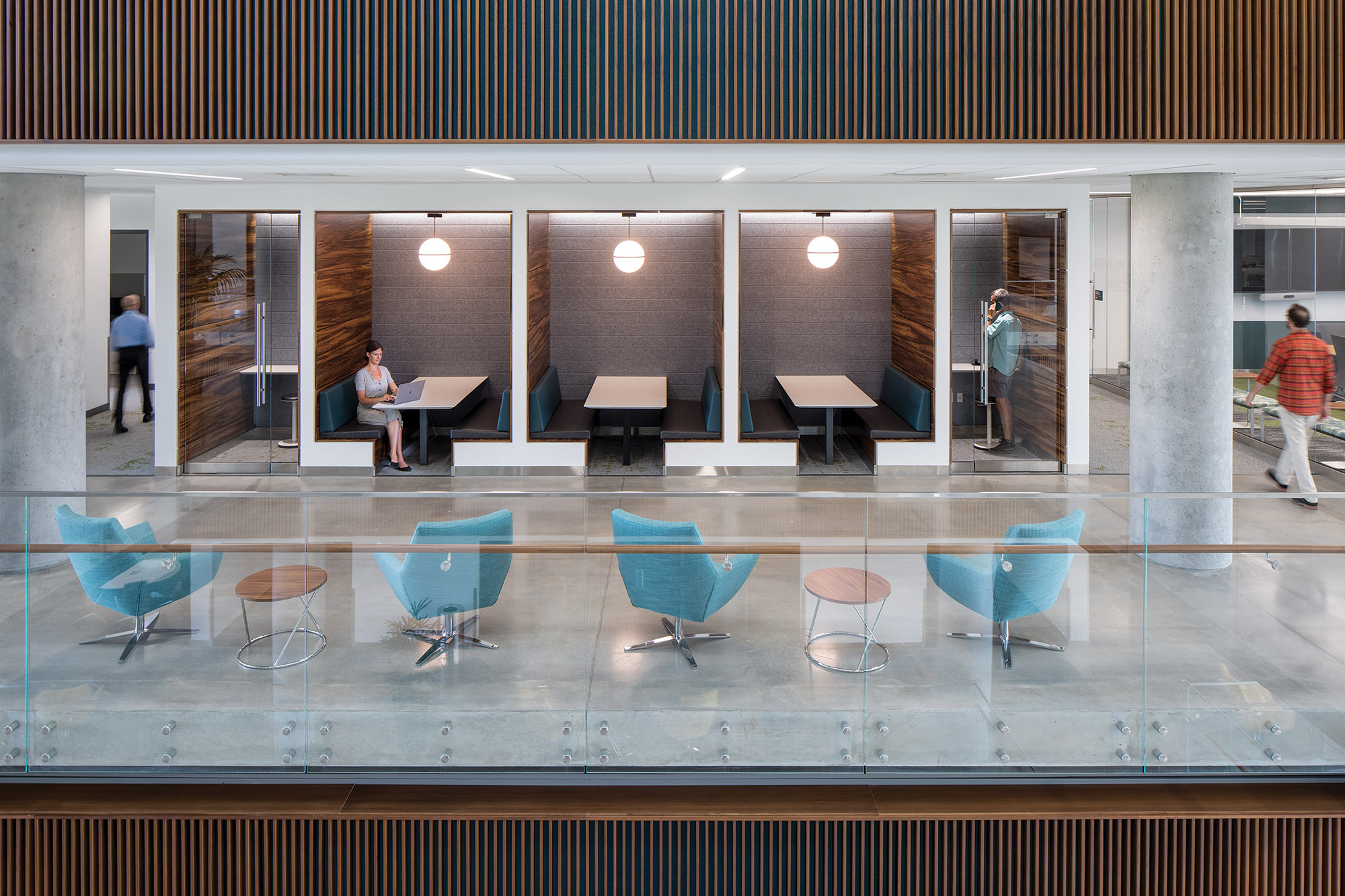 Spontaneous Collaboration
The program for the project included a myriad of support spaces which can also be deemed incidental amenity spaces for the employees – all employees, whether they be any rank or department within the company can access these amenity spaces.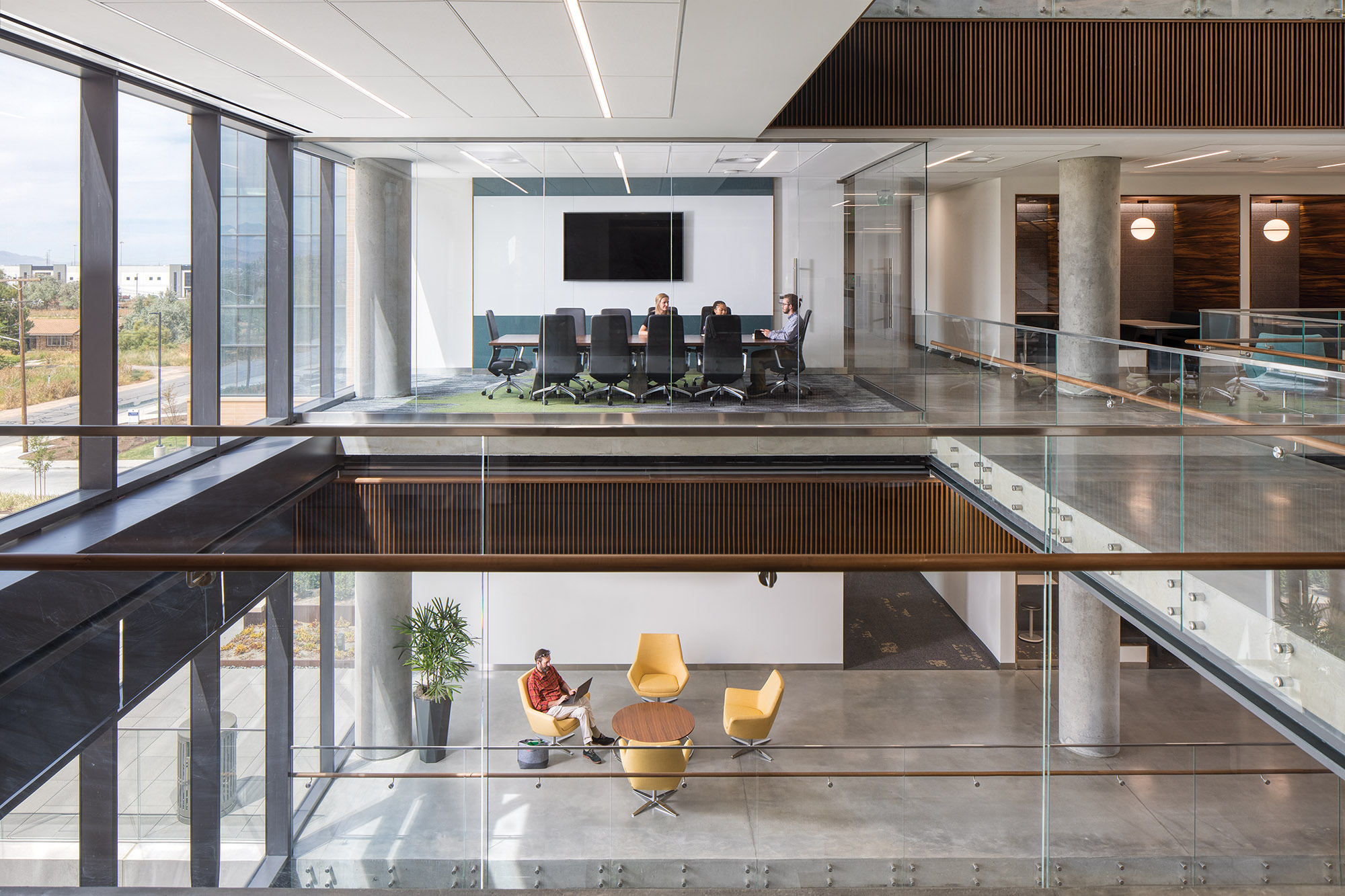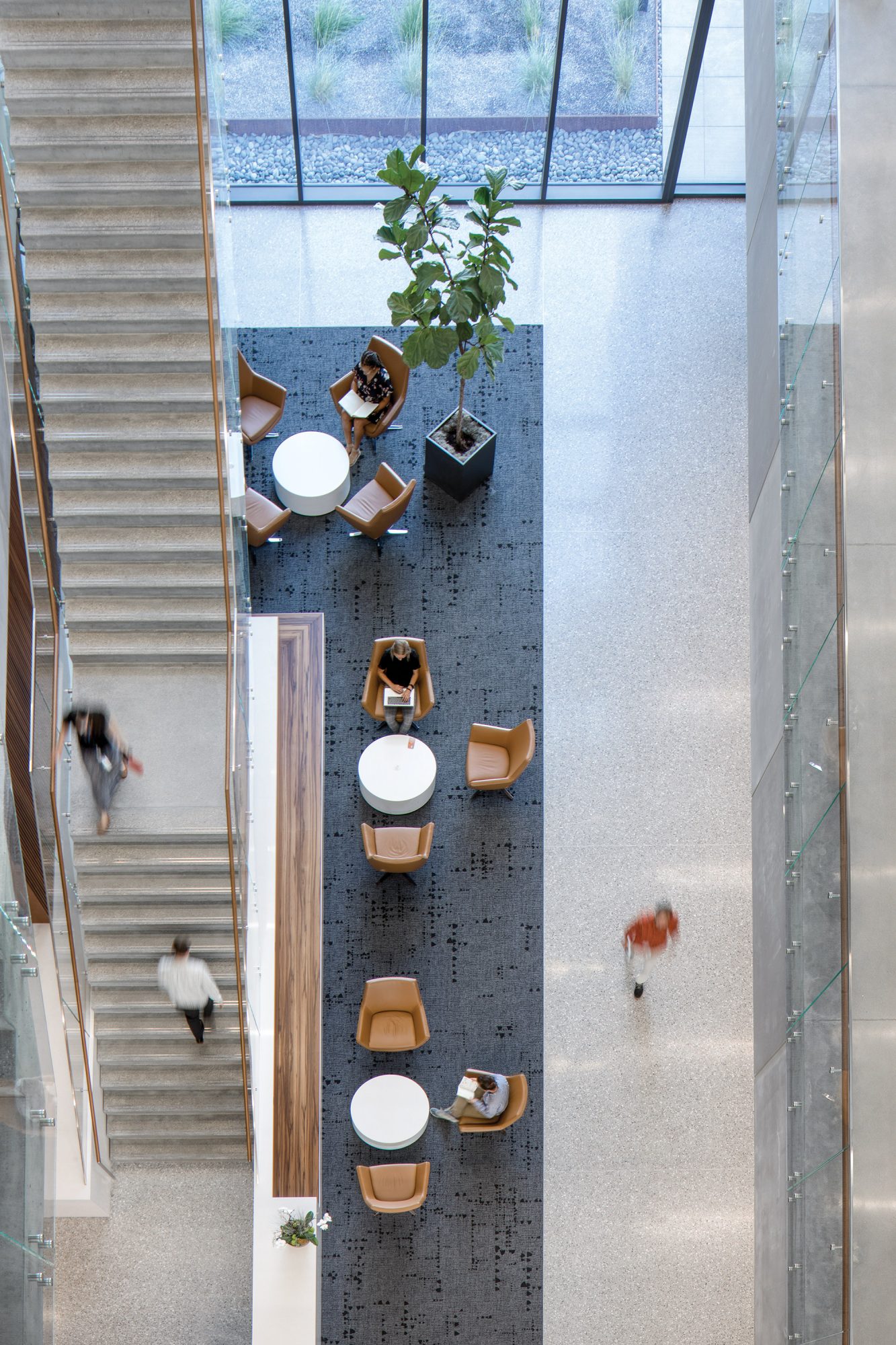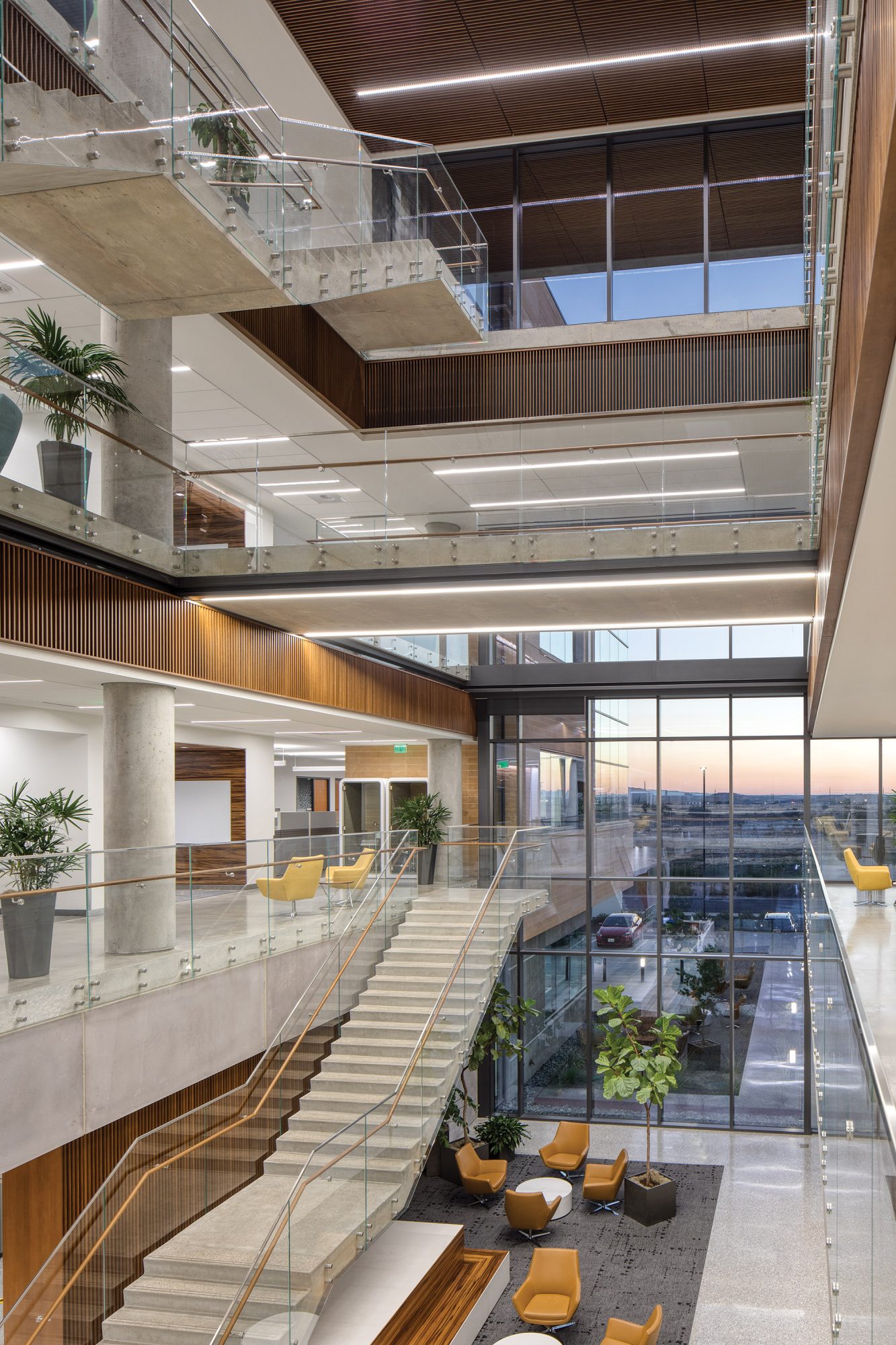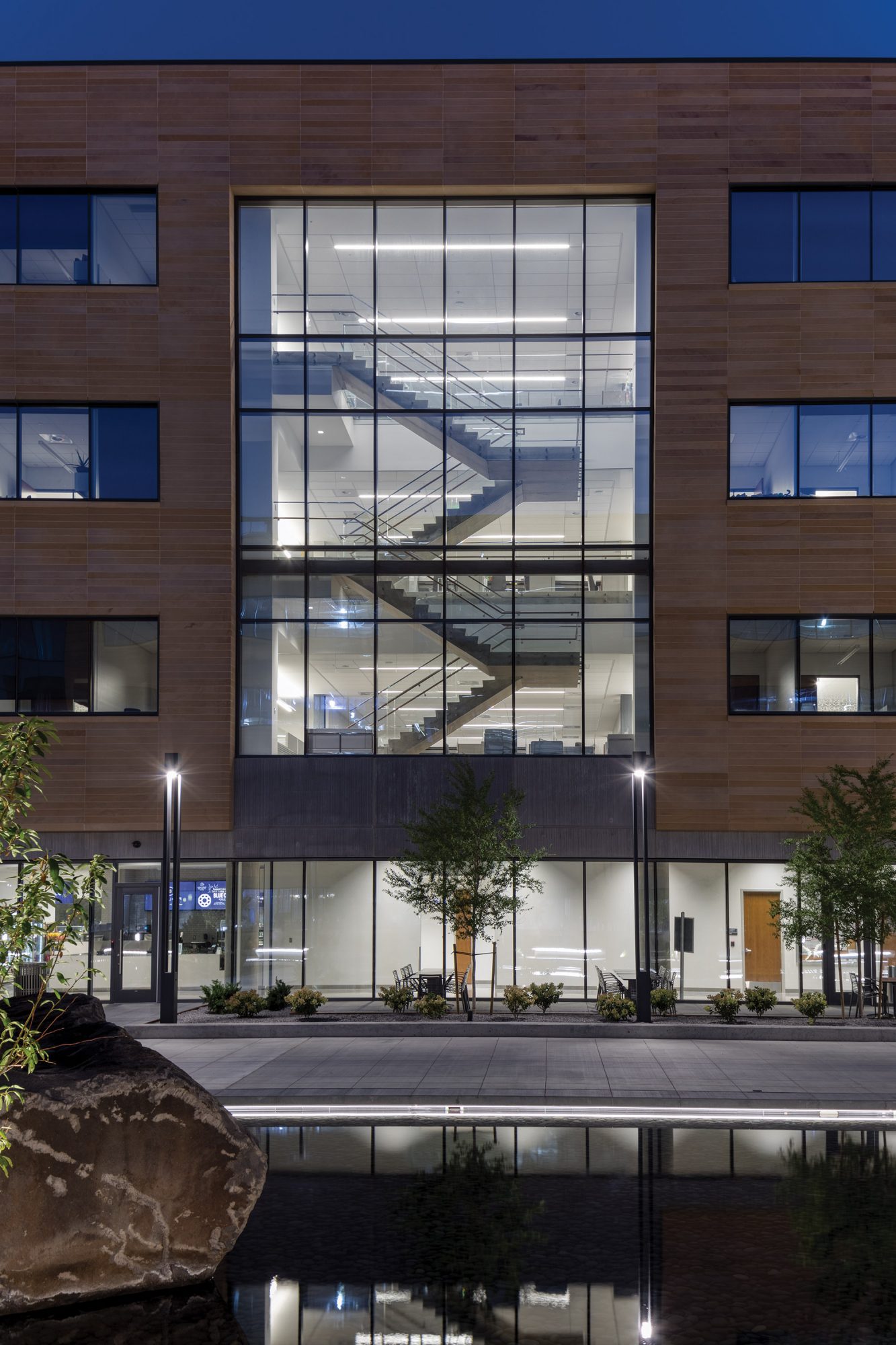 Sculptural Centerpiece
The ornamental stairs and bridges traversing the space are an architectural feat and centerpiece within the atrium. The sculptural concrete stairs, with nearly invisible guardrails, dramatize the space. The apparent simplicity of the stairs and bridges is a testament to careful detailing, coordination, and outstanding execution.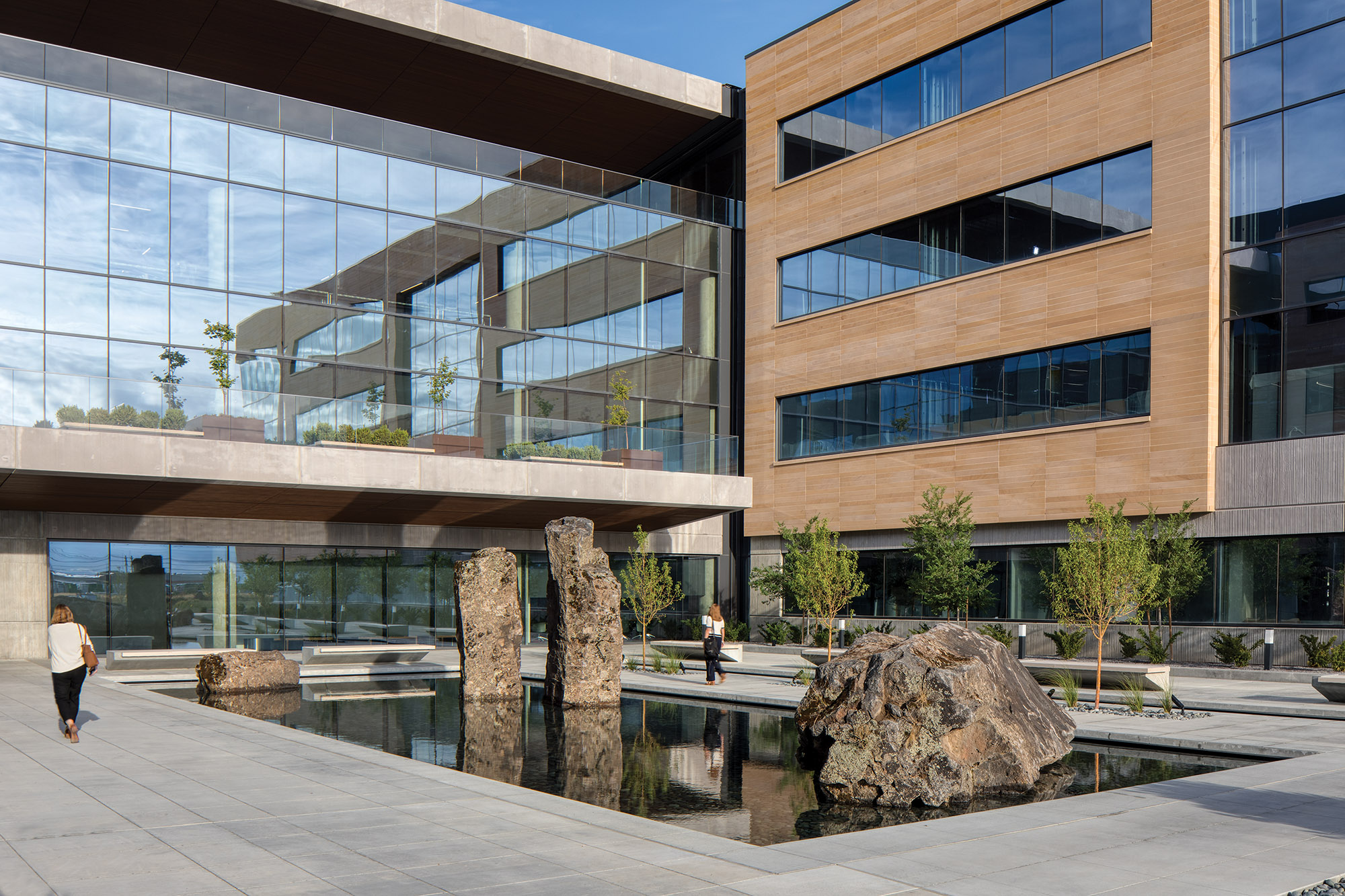 Durable Materials
The materials palette consists of high-quality durable finishes throughout, and execution of the details is critical to the integration of the materials to achieve the architectural design intent.