As part of the University of Utah's ongoing mission to bring healthcare to the community, the Midvalley Health Center provides a convenient central valley location for the thriving specialties of dermatology and ophthalmology. The Dermatology Department is located on the upper three floors of the building, with the Ophthalmology Department located on the lower two.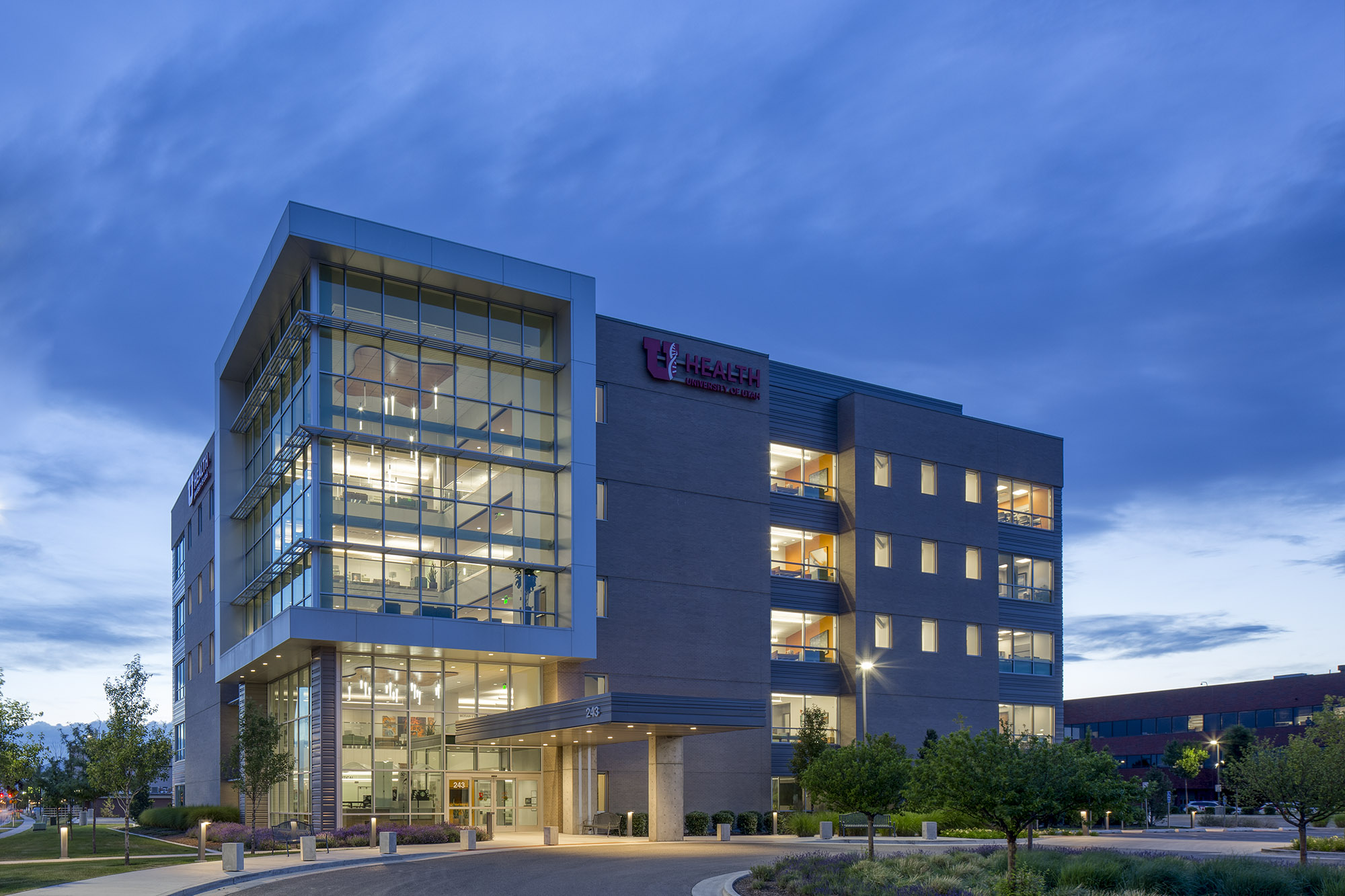 Building Exterior
Departmental identity is reflected in the three-story glass cube volume sitting atop the two-story base. This massing also clearly identifies the entrance for patients approaching the building from either direction. Clinical planning responded to the special requirements of each department, and post-occupancy evaluations have shown the Midvalley Health Center to be the most effective clinics in the University Healthcare system for both specialties.
Main Entrance
The building meets stringent LEED for Healthcare requirements, and is designed to be an efficiently-operated building for a 50-year lifespan. Working with energy consultants, the building underwent extensive energy modeling during design to inform exterior wall assemblies, glazing locations and choices, and optimal lighting, heating, and cooling designs.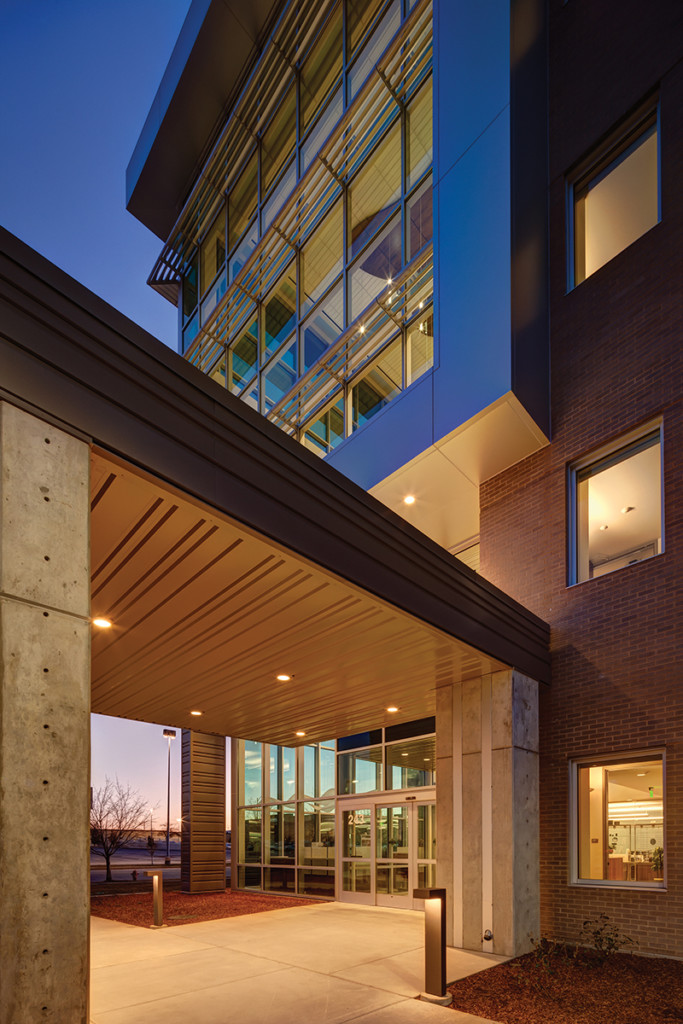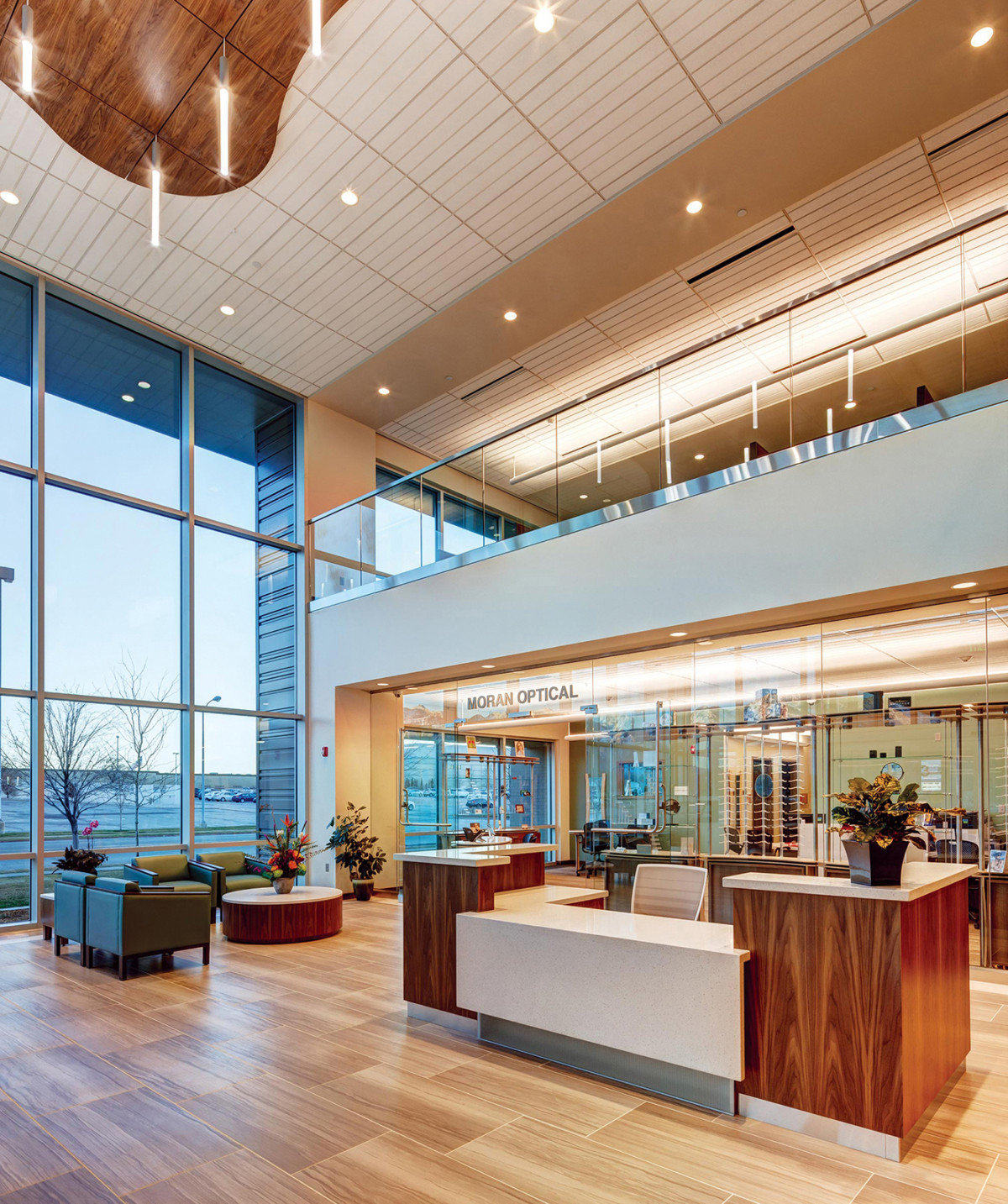 Lobby
The owner expressed two design goals for the building; to celebrate the beauty of the Utah environment and to provide patients and visitors with a refined, inviting space more reminiscent of a boutique hotel lobby than a typical medical clinic. This informed the use of handmade accent tiles, walnut and quartz millwork, and the selection of brighter earth-tones in the paint and furniture. Also imperative to the design was the creation of a comfortable environment for visually-impaired patients.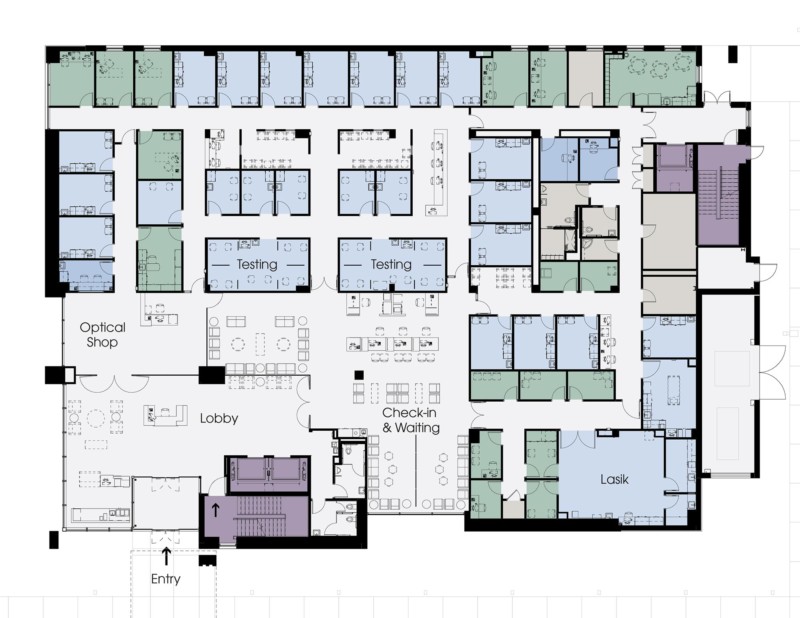 Level One – Ophthalmology Floor
Ophthalmology is a high-volume practice, and the providers see patients at significantly different rates.  The ophthalmology floors are arranged so that exam rooms can flex between clinics to match the number required by the providers in the clinics on a given day. Shared special testing spaces are centrally located.  Optometry and refractive surgery are located on the ground floor of the building, with separate waiting and support space.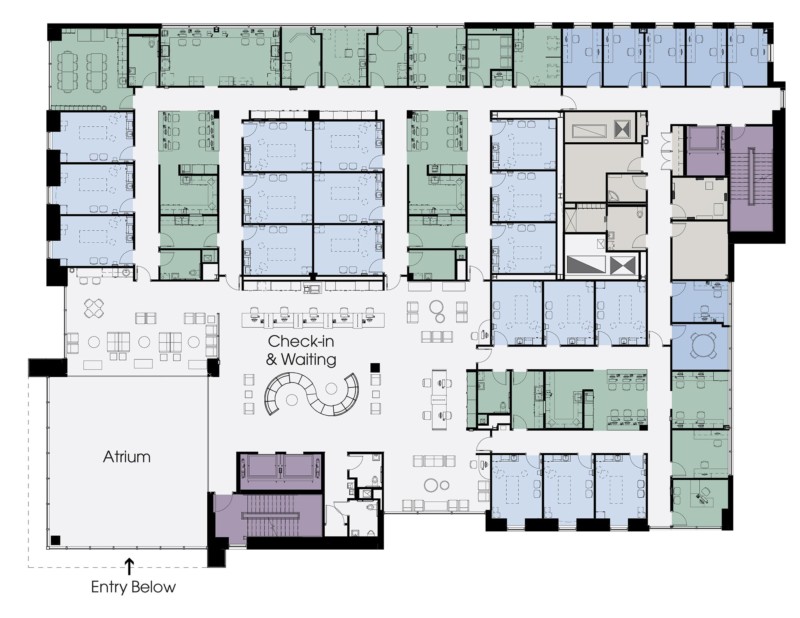 Level Four – Dermatology Floor
The dermatology clinics are designed so that most exam rooms can serve as procedure rooms, providing great flexibility in scheduling.  Typical three-room dermatology pods are organized around an on-stage nursing desk and lab area desired by the clinicians for close monitoring of exam room activities.  A secluded waiting area is provided for the thriving cosmetic dermatology practice.