For nearly 125 years, Neighborhood House has provided high-quality adult and child day care services for low-income families. It is not surprising that it has grown into a space that many count on. With the increase in local demand, Neighborhood house is currently expanding its facility to serve the community better. The 57,000 sf facility houses three wings, a two-story children's center, a single-story administration, and an adult center.
The Children's Center has classrooms for children ages two to twelve. Programmed spaces include a demonstration kitchen, dance room, library, and gymnasium. FFKR's landscape architecture studio designed playgrounds for three age groups. The toddler playground is accessed through their classroom. Planned special for this age group, it is separate from the other playgrounds. The child and pre-teen playgrounds are accessed via the main corridors and planned for each age group.
The center wing houses shared and administrative spaces. A large commercial kitchen allows staff to make from-scratch meals for both children and adult clients.
The Adult Center serves the adult daycare program. Large activity rooms, a demonstration kitchen, and a unique outdoor space with a greenhouse support activity and development programs.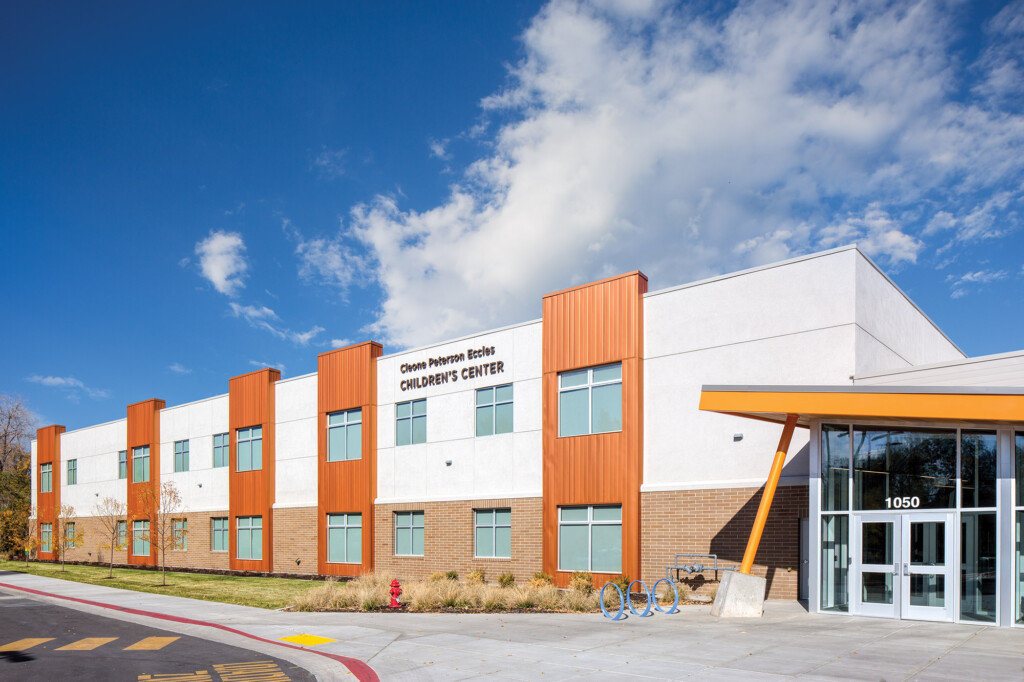 Safe Entrance
A safe drop-off zone serves as a single entry point for both child and adult clients. Bright, cheerful colors of the entry awning welcome everyone and serve as a wayfinding cue for first-time visitors.
Lobby and Reception Desk
A large and naturally lit lobby serves as a place to welcome and express gratitude. Natural wood on the ceiling wraps behind the reception desk, adding warmth and texture to the lobby. The backdrop to the reception desk is a custom-designed donor wall. Neighborhood House has many generous donors, and their names are prominently displayed on engraved metal bands.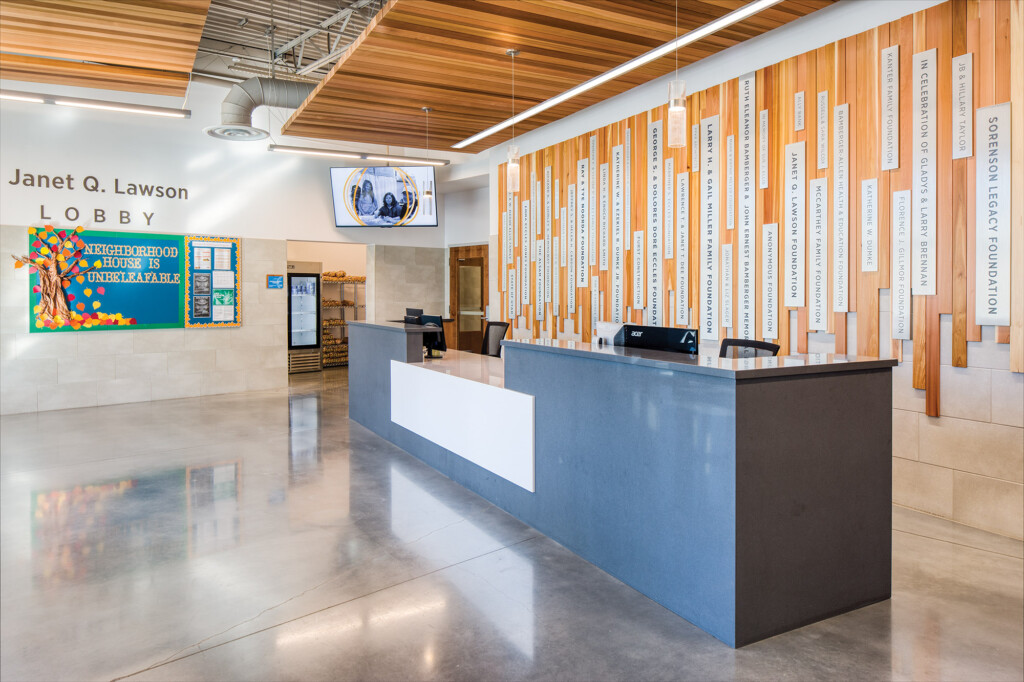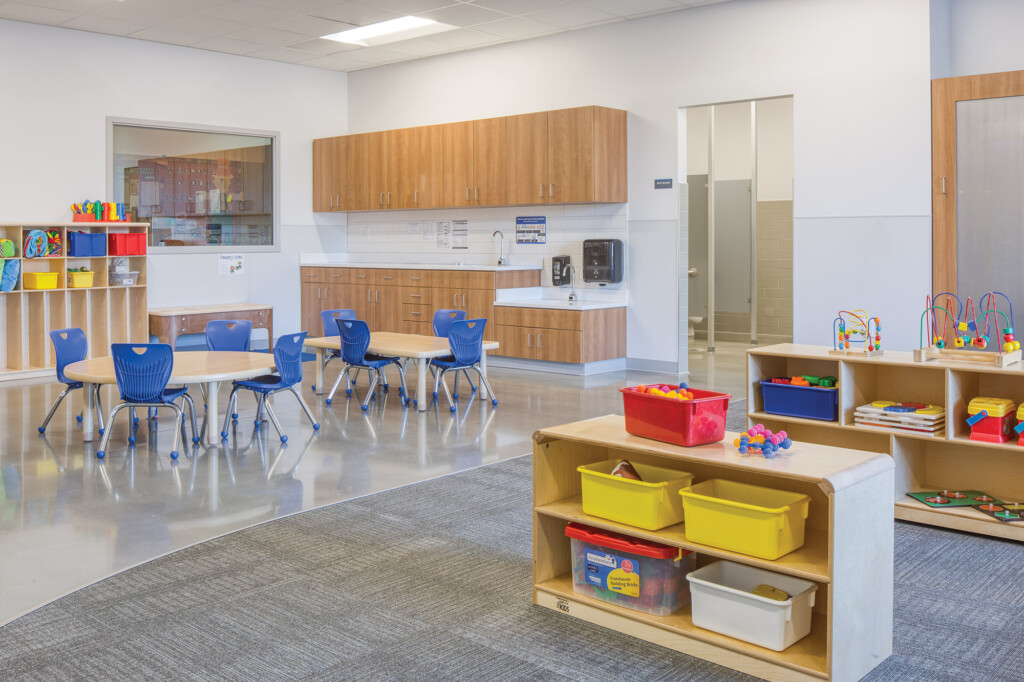 Children's Classroom
Roomy teaching spaces accommodate a variety of activities. Group learning and play areas are filled with natural light, which promotes learning.
Reading Nook
Each children's classroom has a reading nook for either group reading time or quiet reading team for an individual. Each class also has access to private restrooms and shared collaboration offices for educators.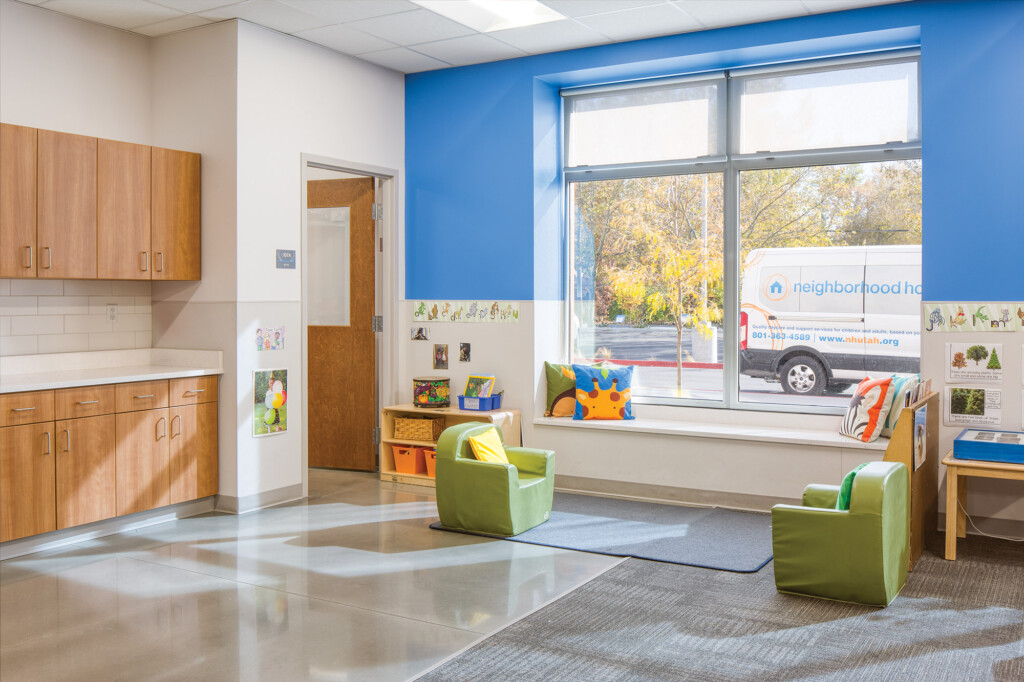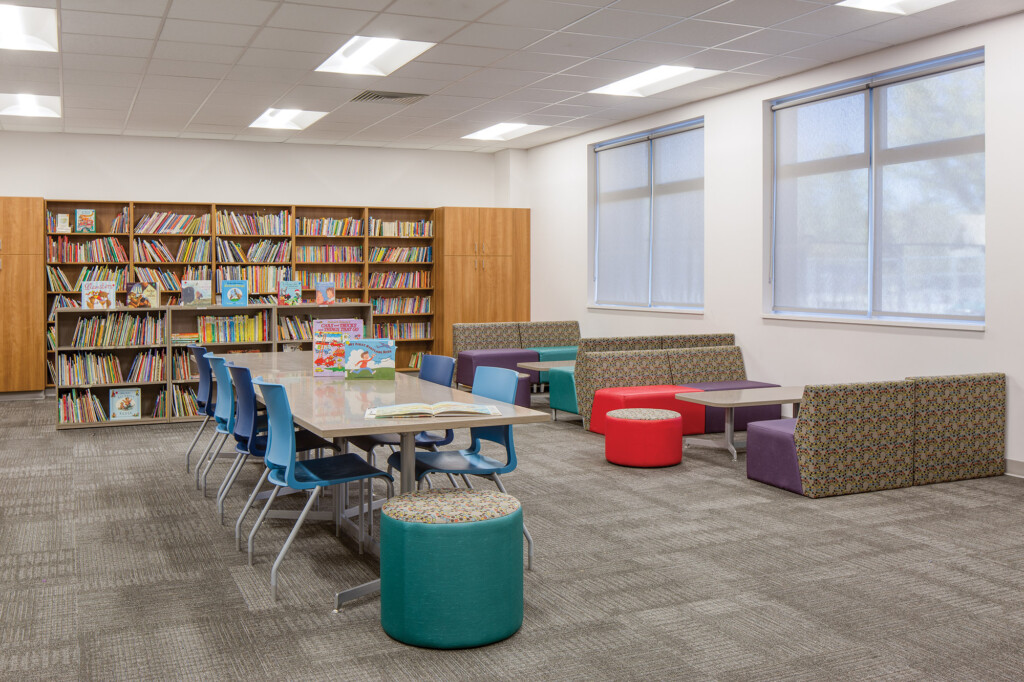 Children's Library
Bright, colorful furniture and views to nature welcome children to the library.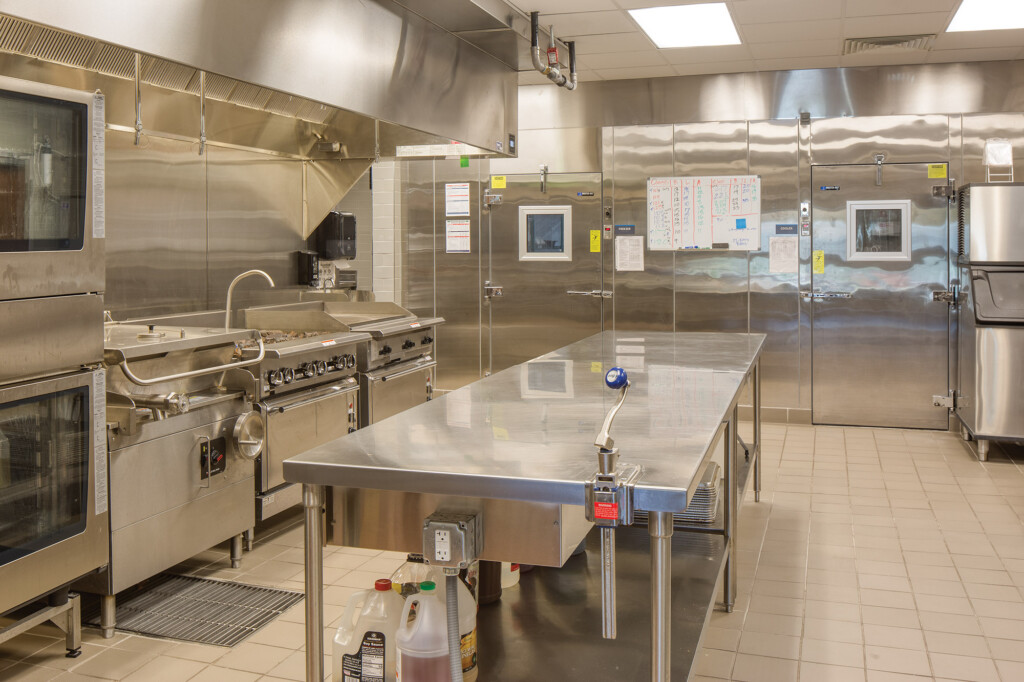 From-Scratch Kitchen
Neighborhood House kitchen staff prepare two healthy meals and snacks five days a week. Special care was given to designing a roomy space that accommodates great workflow with plenty of storage.