The Orange Sky restaurant, at the Talking Stick Resort, is the premier dining experience and boasts private dining in the Red Wine Room, a private Chef's Table, exclusive dining niches with views, and a communal dining table in the main dining room. In 2016, it was voted "Best Restaurant View at Dusk" by the readers of AZCentral.com.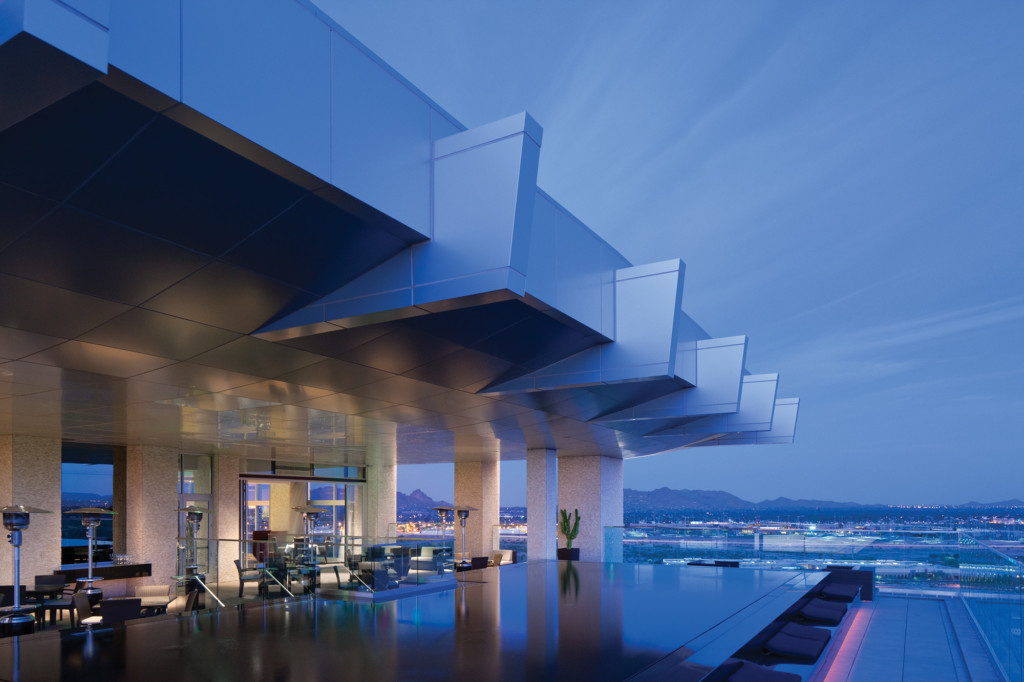 A View with an Appetite
Located on the top floor of the Talking Stick Resort and Casino, the Orange Sky Restaurant offers unparalleled views of the mountain ranges that surround the Phoenix area. The design is influenced by historical and cultural elements of the Salt River Pima–Maricopa Indian Community,  which owns and operates the resort.
Elegant Setting
FFKR Architects used natural materials, natural light, and surrounding vistas to create simple and elegant places for entertainment and relaxation. The restaurant is accessed by one of two glass express elevators, which bring guests to a lounge area with indoor and outdoor seating.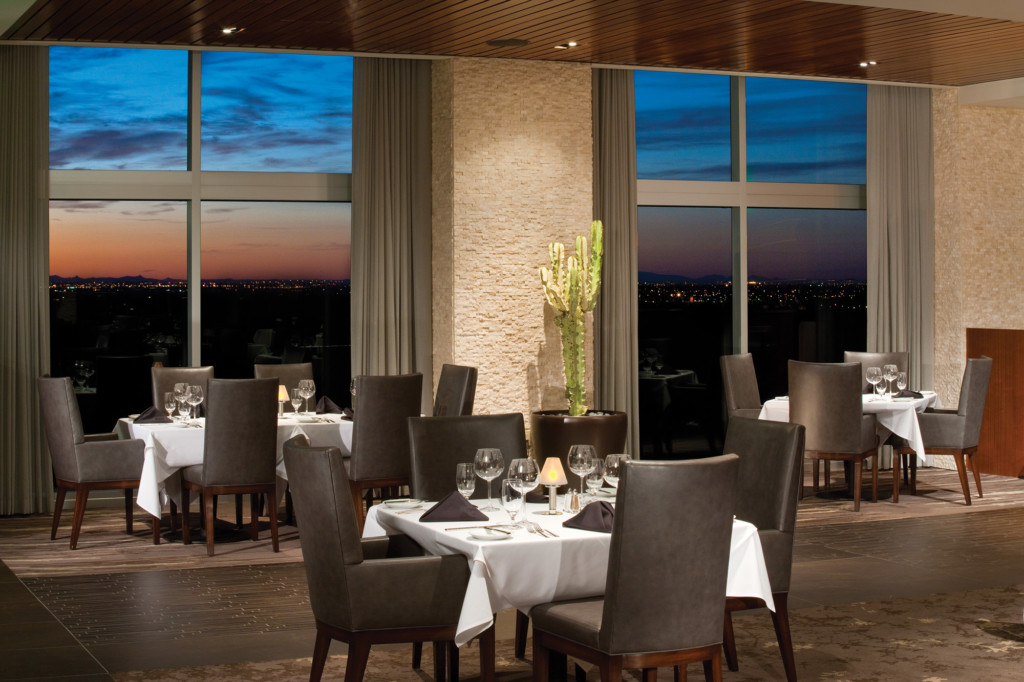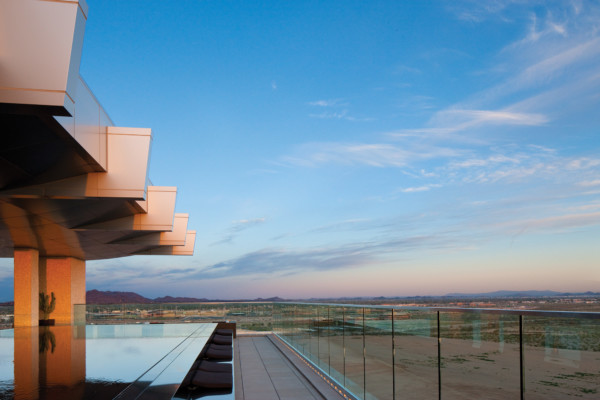 Patio at Dusk
Dining and lounge areas surround the kitchen and back-of-house areas, allowing for unobstructed views of the lights of Phoenix and Scottsdale to the west and the natural desert to the east.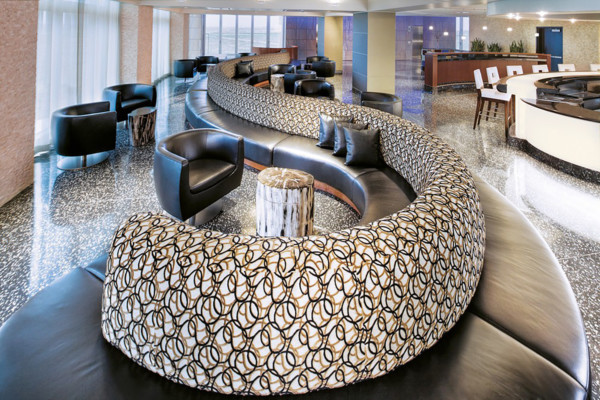 Serpentine Seating
The lounge space flows with bar seating, lounge seating, and a serpentine — a curving banquette that creates multiple seating areas and options.