The Revival is a multi-family residential project located in Salt Lake City's Warehouse and Broadway Districts, adjacent to 4th South transportation corridor. The project is a three-level parking podium with five floors of wood construction apartment above. The Revival contains a mix of studio, one-, two-, and three-bedroom apartments totaling 142 units. Amenities respond to the growing urban workforce, and include a media lounge, conference room, club room, large fitness facility and yoga center, bike and dog wash facilities, outdoor barbecue area, and spa. The Revival repurposes elements of existing warehouse components on the site in the creation of this new residence adding to the rich fabric of the city's urban environment.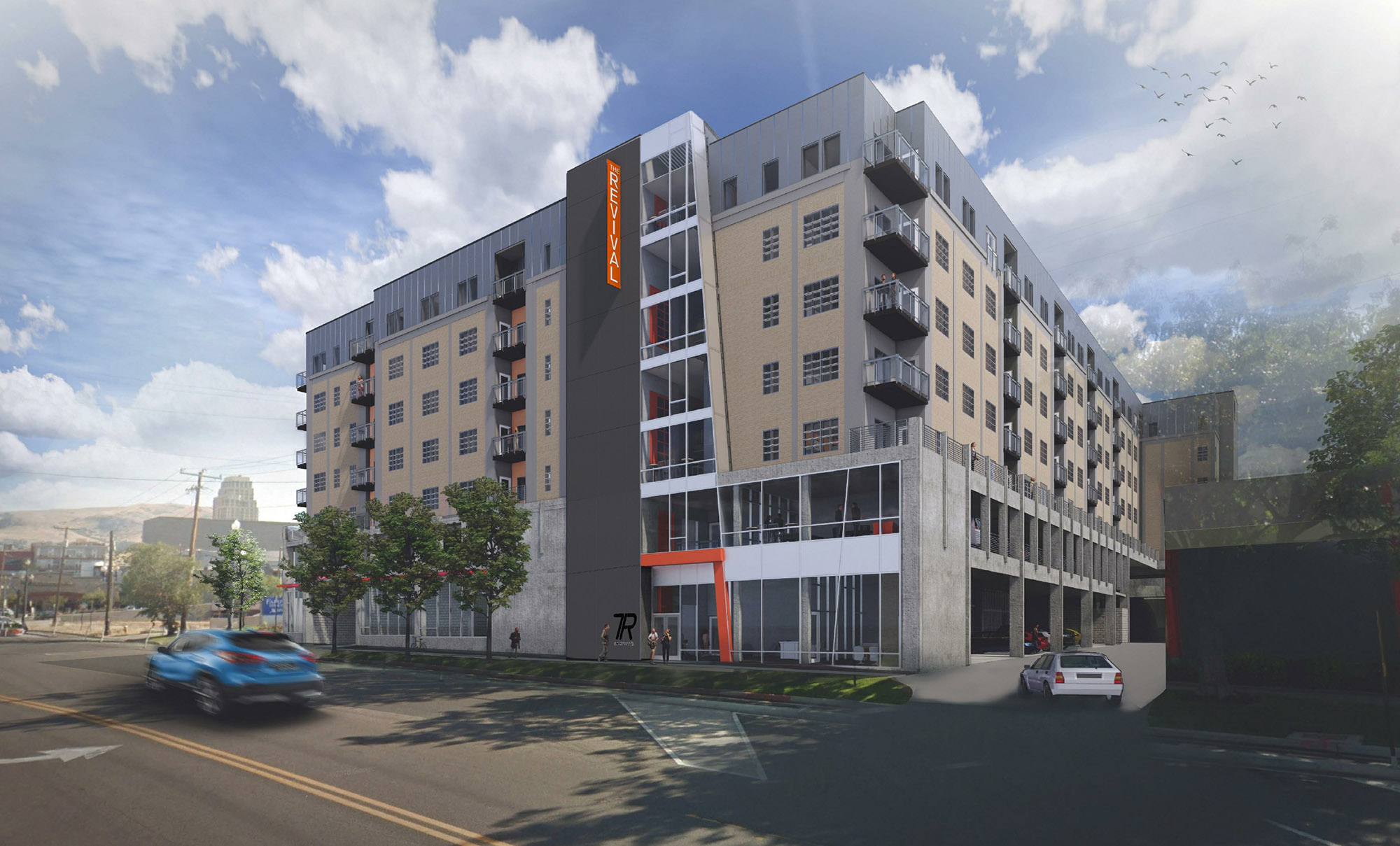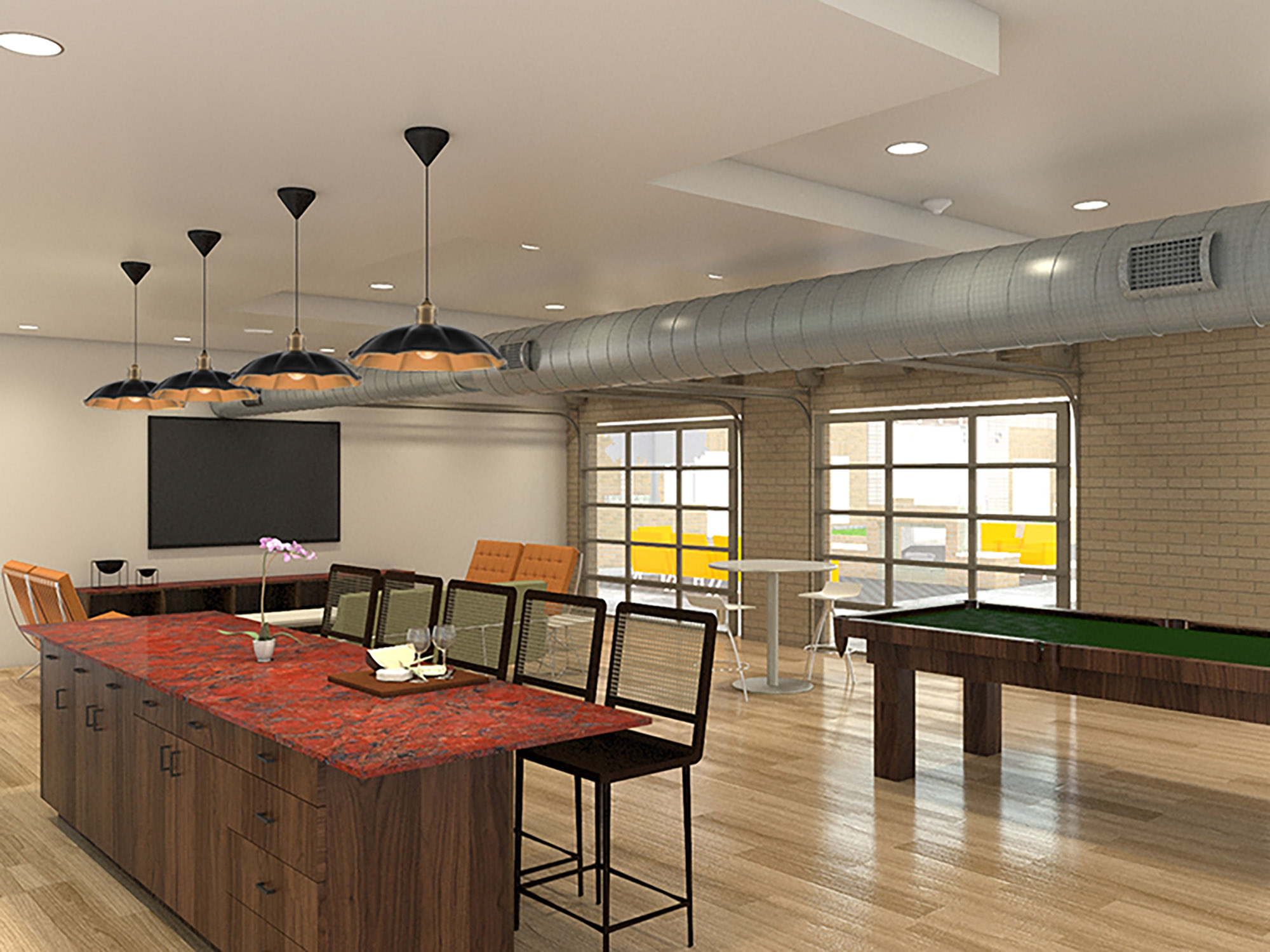 Balanced Downtown Lifestyle
The amenities at Revival are targeted to compliment the adjacency to Downtown Salt Lake. A well appointed fitness center, clubhouse with a warming kitchen, an amazing outdoor pool and spa, aqua massage room, yoga room, pet care facilities, bike storage, and co-working lounges all compliment the local amenities that surround the site. Revival is located within walking distance to restaurants, large fitness centers, parks, farmers markets, grocery, and entertainment venues. The owners have even incorporated a mid-block walkway that connects the block and increases safety and walk-ability.
Blurring the Line Between Indoor and Outdoor Space
The amenity deck is arguably the most exciting amenity on the project. Nestled at the heart of the building with views to downtown, the amenity deck creates private space that has a visual connection to the community. Using large overhead doors, the indoor spaces connect to the outdoor deck in more than just a visual sense. This emphasizes a desire to promote healthy living that encourages socialization and community building.