Sole at Rockwell Point is a 500 unit apartment building designed to provide a home for tech industry employees. This amenity-rich development includes a rooftop pool, outdoor fitness area, fire pits, outdoor workspace, full fitness center, steam room, sauna, pool, spa, and a hidden speakeasy. The exterior design reflects the slick modern facades of buildings like Adobe and Podium while providing a place that feels like home.
FFKR took a unique approach to the design of this project. Starting with a complete branding process, our team worked with the owner to develop a target tenant mix, a targeted program, a unique design philosophy, and an inspired property name. This branding process laid out a map and narrative for our design to create a genuinely holistic approach from Branding to Interior Design and Architecture.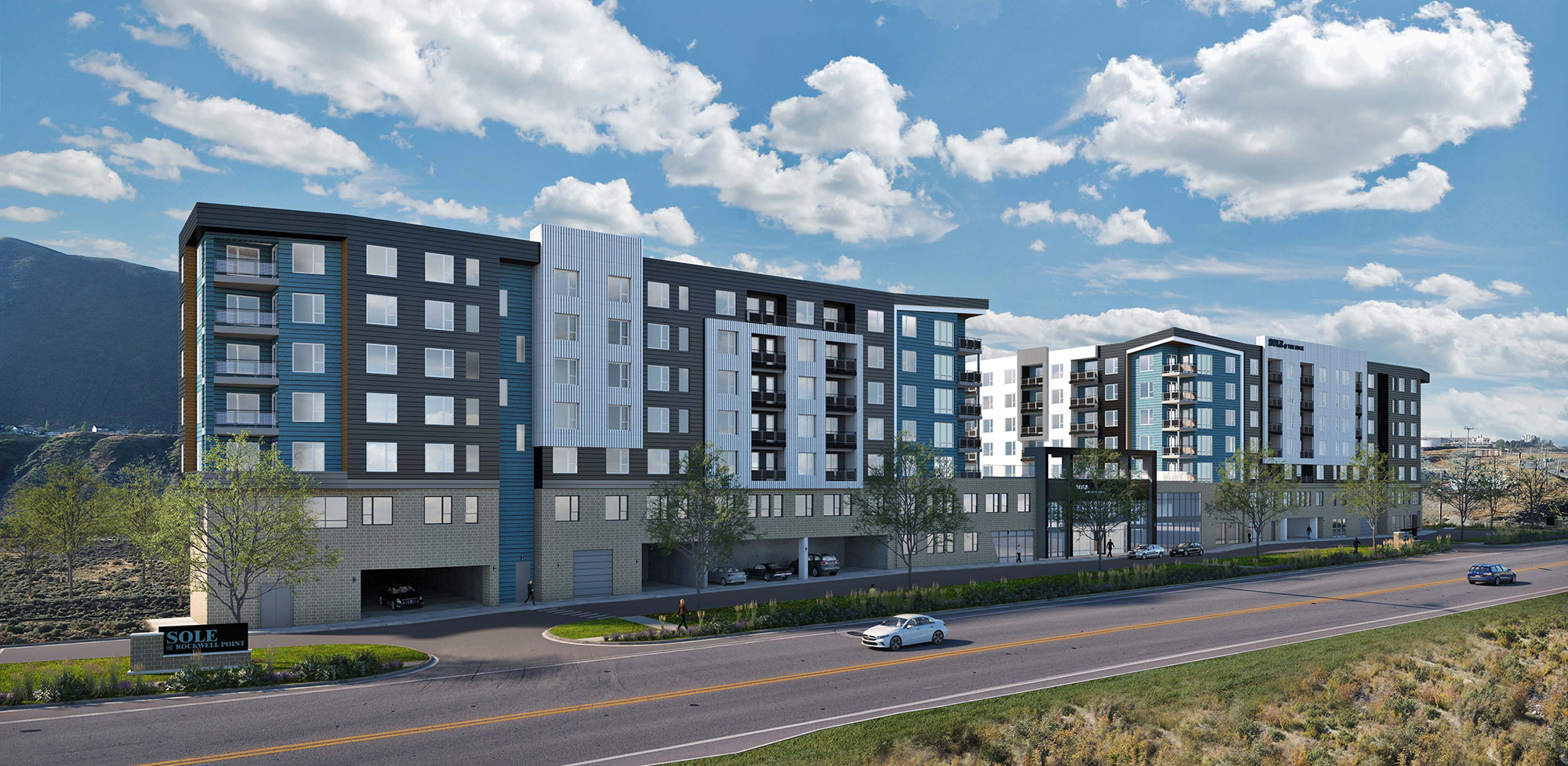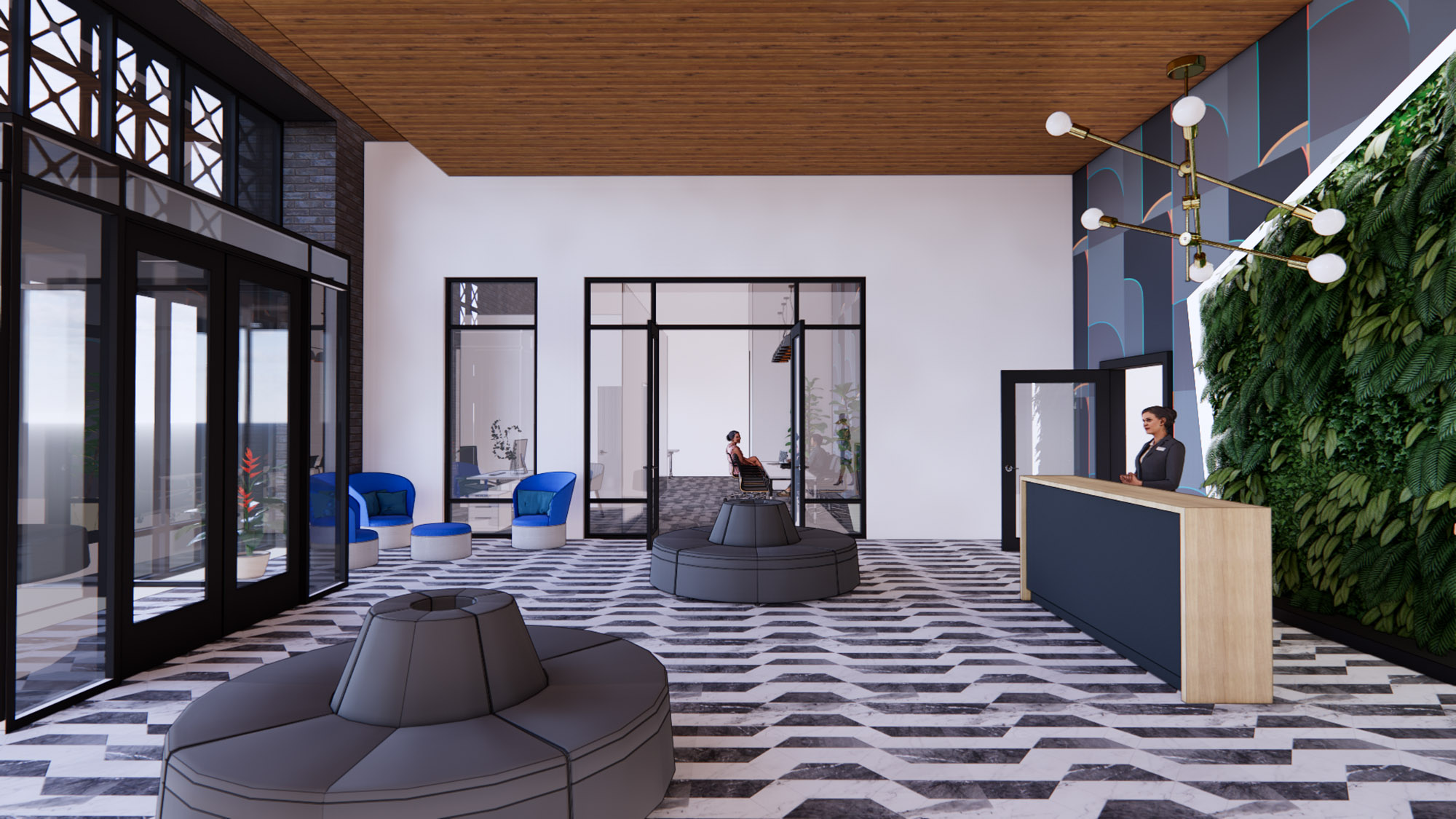 Hospitality and Tenant Satisfaction
Entering the lobby, the tenants will experience an arrival that rivals high-end hospitality. The lobby embodies the project's emphasis on healthy living and luxury style; elegant floor tile, living walls, and a refined materials palette are complemented by exceptional staff and a reception area that welcomes tenants to live and prosper in an apartment community that feels like home.
Unique Living Style
Sole at Rockwell Point Apartments takes a unique design approach by focusing on amenities that support the lifestyle of the diverse and growing tenant base in Draper. Our team focused on designing amenity spaces tenants want and creating an atmosphere of excitement that engages residents and their guests.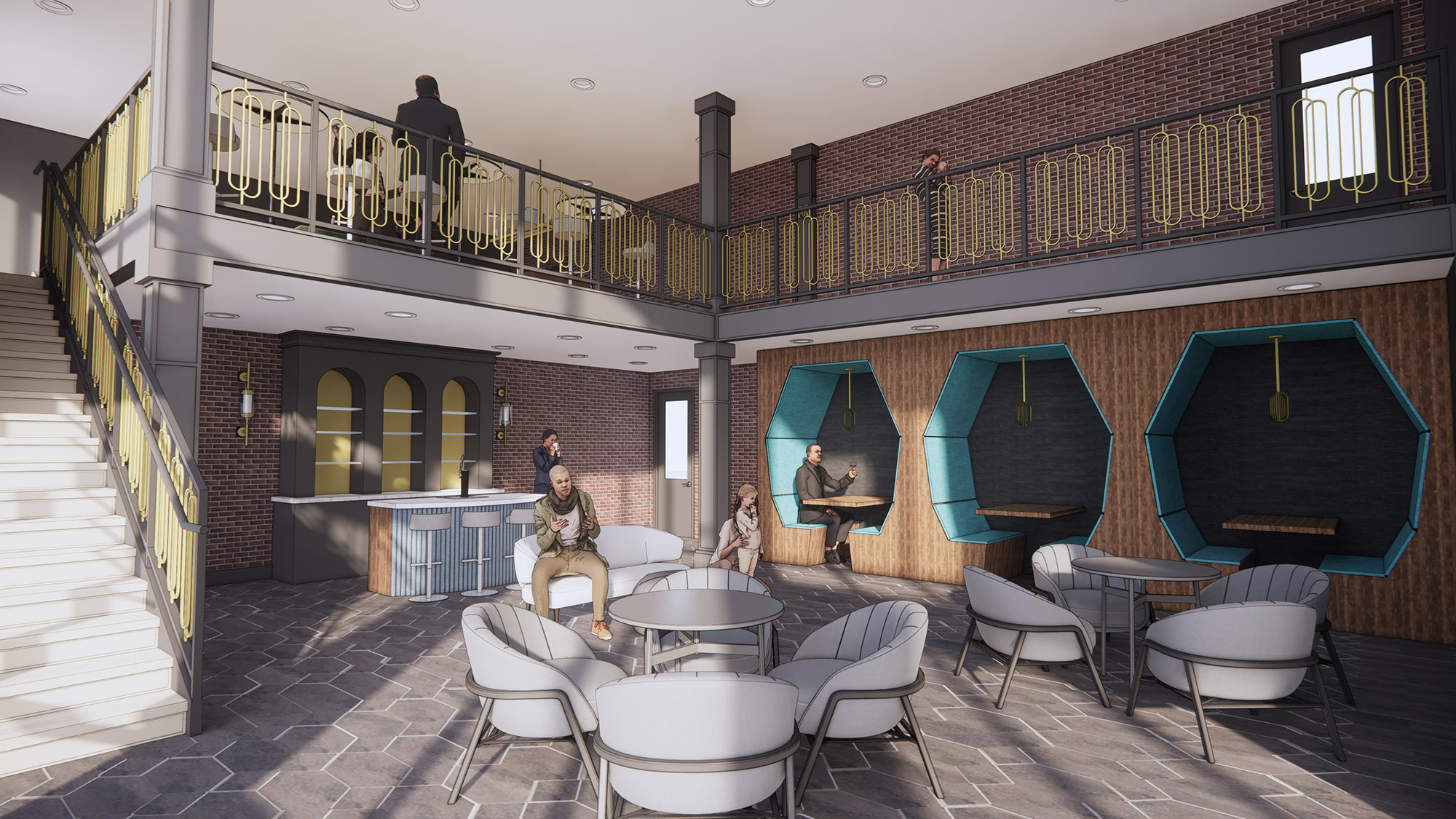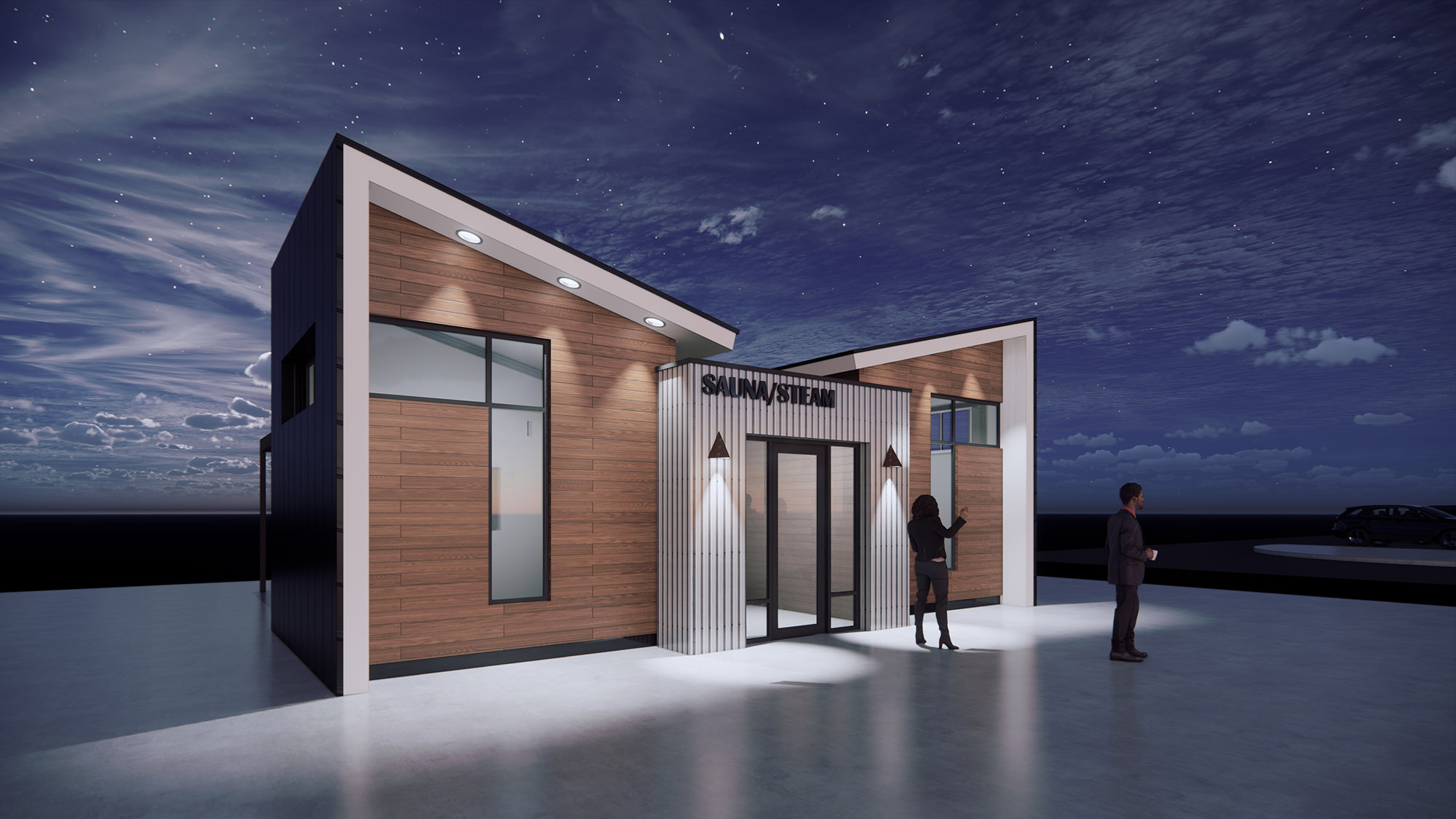 Fitness and Quality of Life
The owners at Rockwell Point have addressed healthy living by engaging the issue in two ways. First, the project provides health and fitness amenities that are second to none, with both indoor and outdoor fitness options. The apartment community's fitness amenities are targeted to all ages and will give all residents the opportunity to live a healthy and happy lifestyle. Second, the owners have developed an architectural vocabulary that provides interior and exterior materials that promote a healthy living style both mentally and physically. The design seeks to improve air quality and create interior spaces that stimulate and balance the mind.