Seven O2 is a luxury multi-family residential project located at 700 south and Main Street. The project is a response to the growing need for tenants of all ages to live healthy and to integrate into a social community. The project is a 5-story apartment building wrapped around a 4-story parking garage, and houses a mix of studio, 1-, and 2-bedroom apartments. The sleek modern exterior lines are complimented by a contemporary, boutique interior design that will make the building stand out as an icon to the growing Granary District.
FFKR was tasked to create a cutting edge urban living environment to stand out in the highly competitive multi-family housing market of Downtown Salt Lake City. Seven O2 is near the heart of Downtown with easy, walkable access to light rail, downtown shopping, and offices. With limited open space in the Downtown area, FFKR's Landscape and Planning Studio is creating world-class amenity decks on the upper and ground levels of the structure. Creating that social atmosphere is a Skydeck complete with spas, flexible open space with connection to workout and performance space, lounge space, pickleball courts, outdoor kitchens, dog-friendly areas, fire feature, and a clubhouse. The amenity deck takes advantage of the elevated views of Salt Lake's urban street front with southern exposure to take advantage of natural light and sun. The project is currently in design scheduled for completion in 2022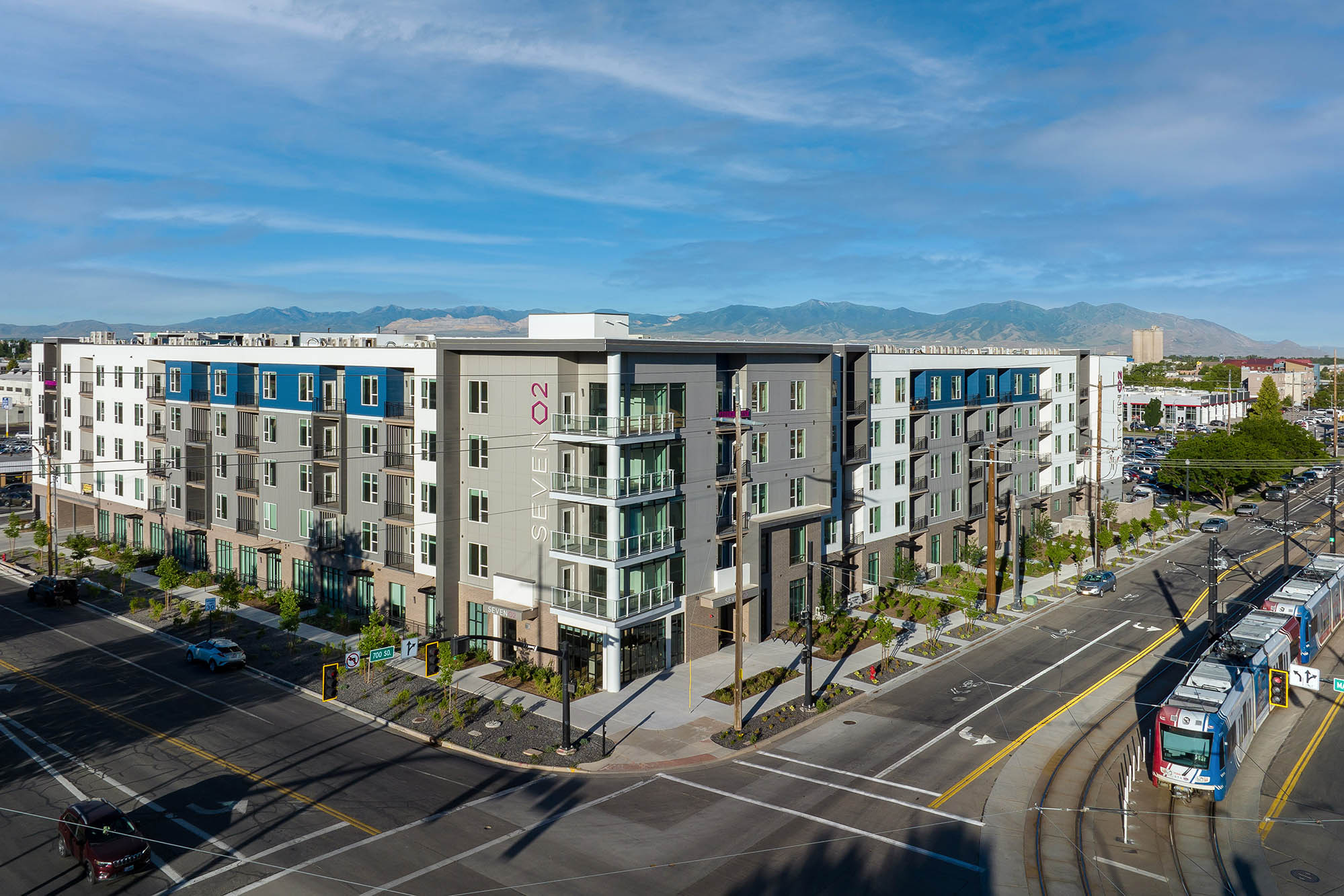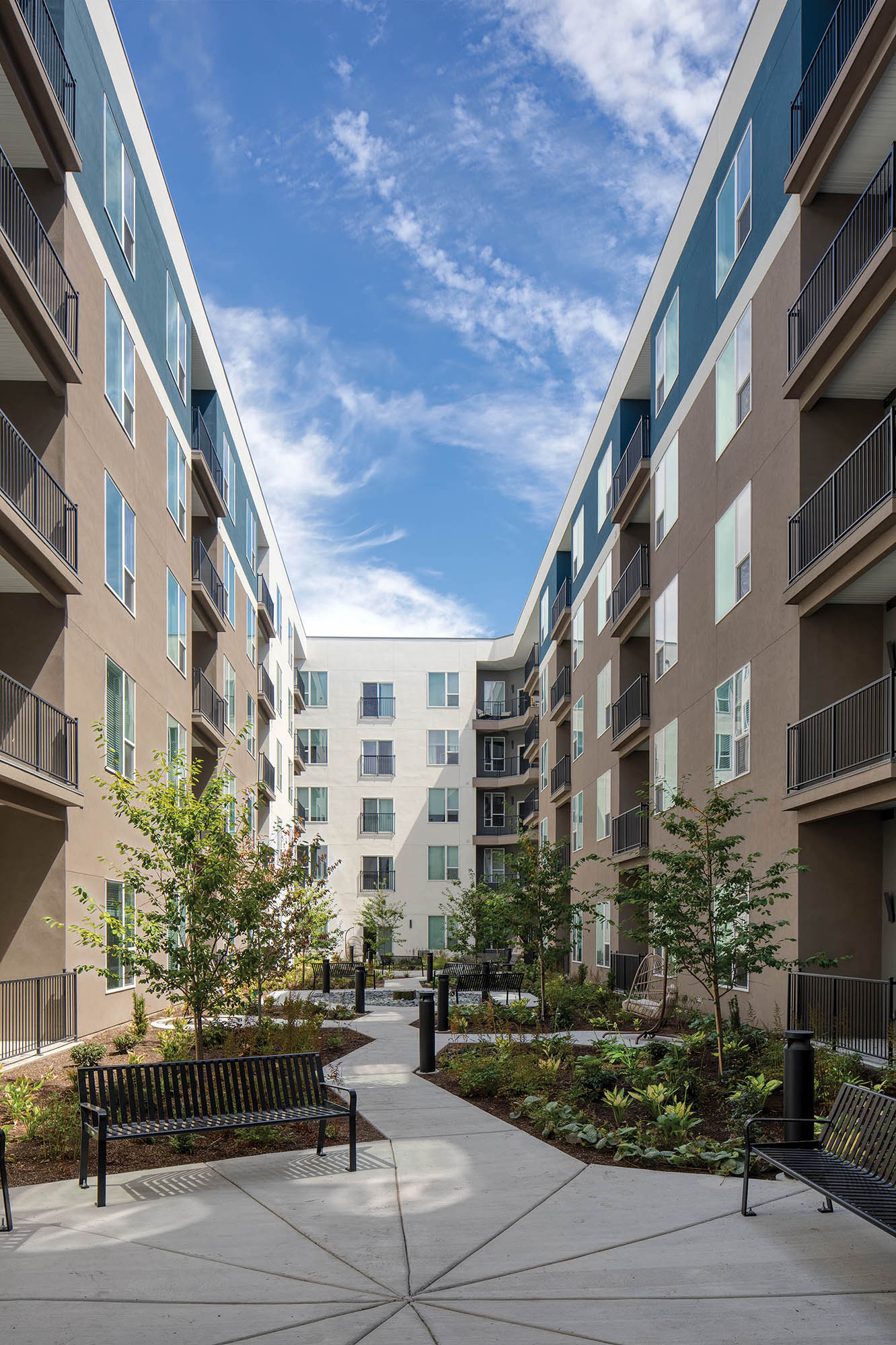 Teamwork and Design
FFKR's Landscape and Planning Team worked closely with our interior design and architecture team to carry the developed brand into the design of the courtyard and the amenity spaces. The unique approach to translating the periodic table into a design aesthetics bore the fruits seen in the courtyard design shown in this photo. The center of which will be a custom water feature that helps to create the quiet tranquil courtyard desired by the owner.
Eclectic Boutique Aesthetic
A unique, boutique hotel-style lobby welcomes guests as they enter. Our team coordinated the finishes, lighting, signage, and FF&E package to create a chic and welcoming arrival experience for prospective tenants. The warm colors, textural materials, and graphic design play together to form a very active background to a highly engaging customer service experience.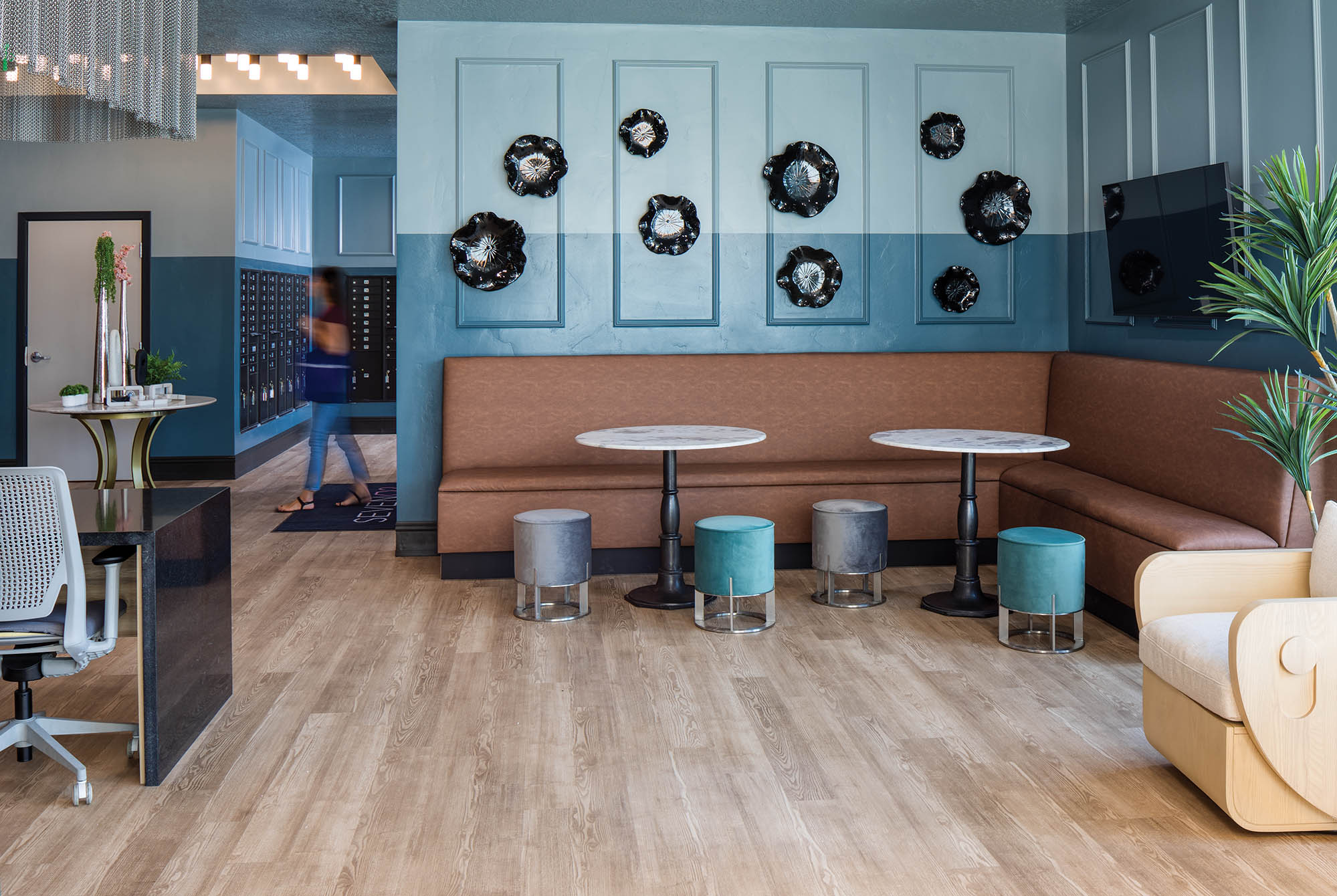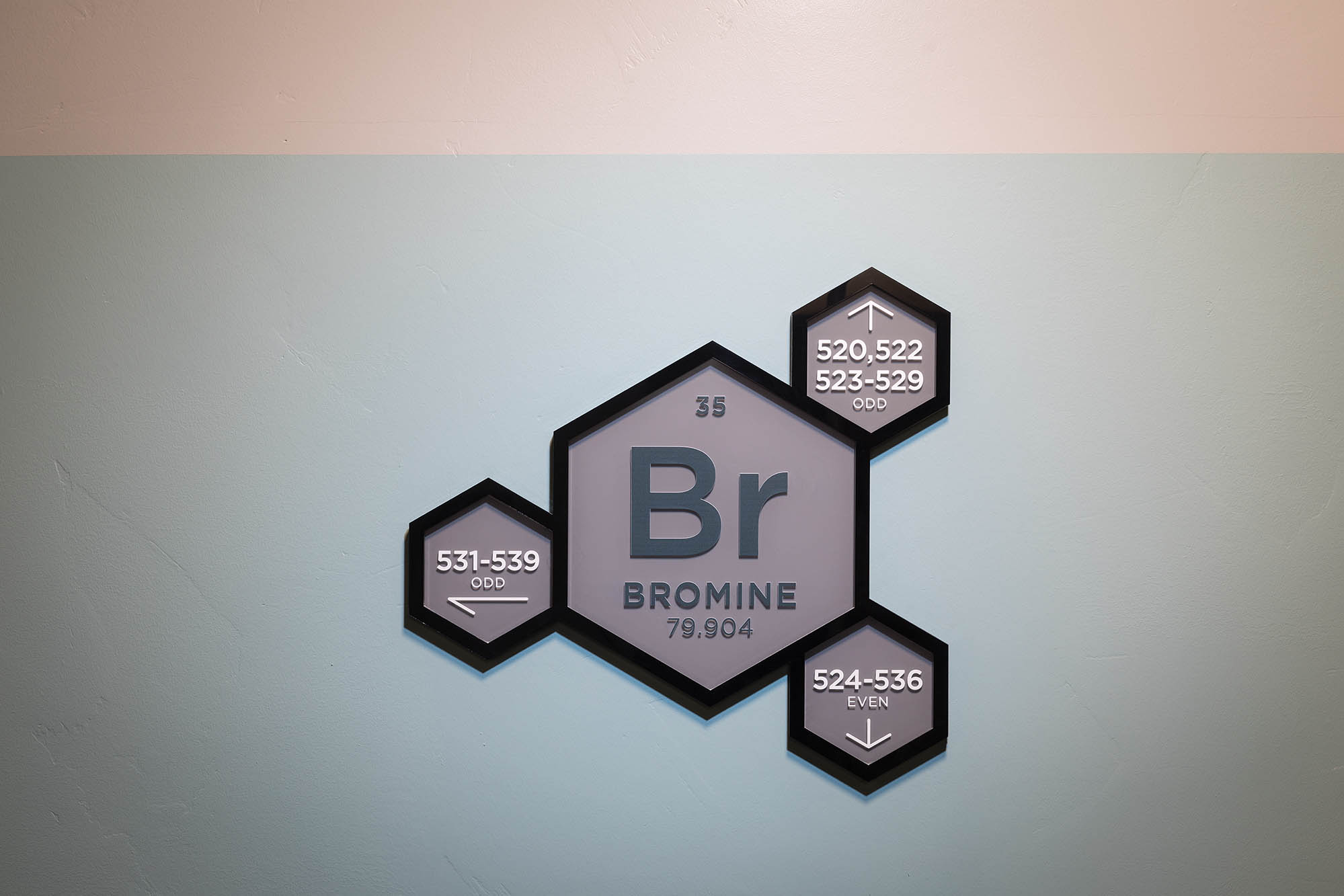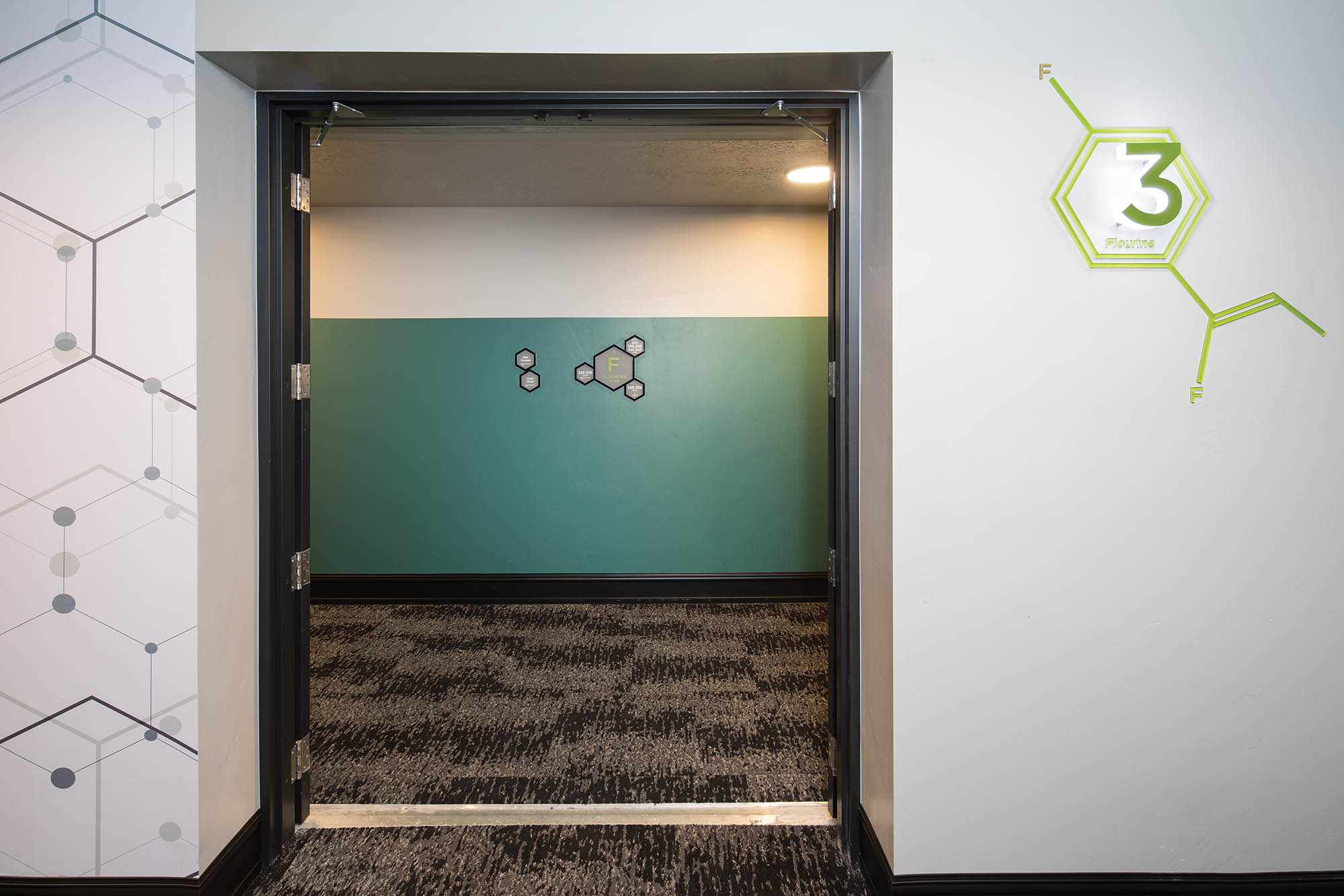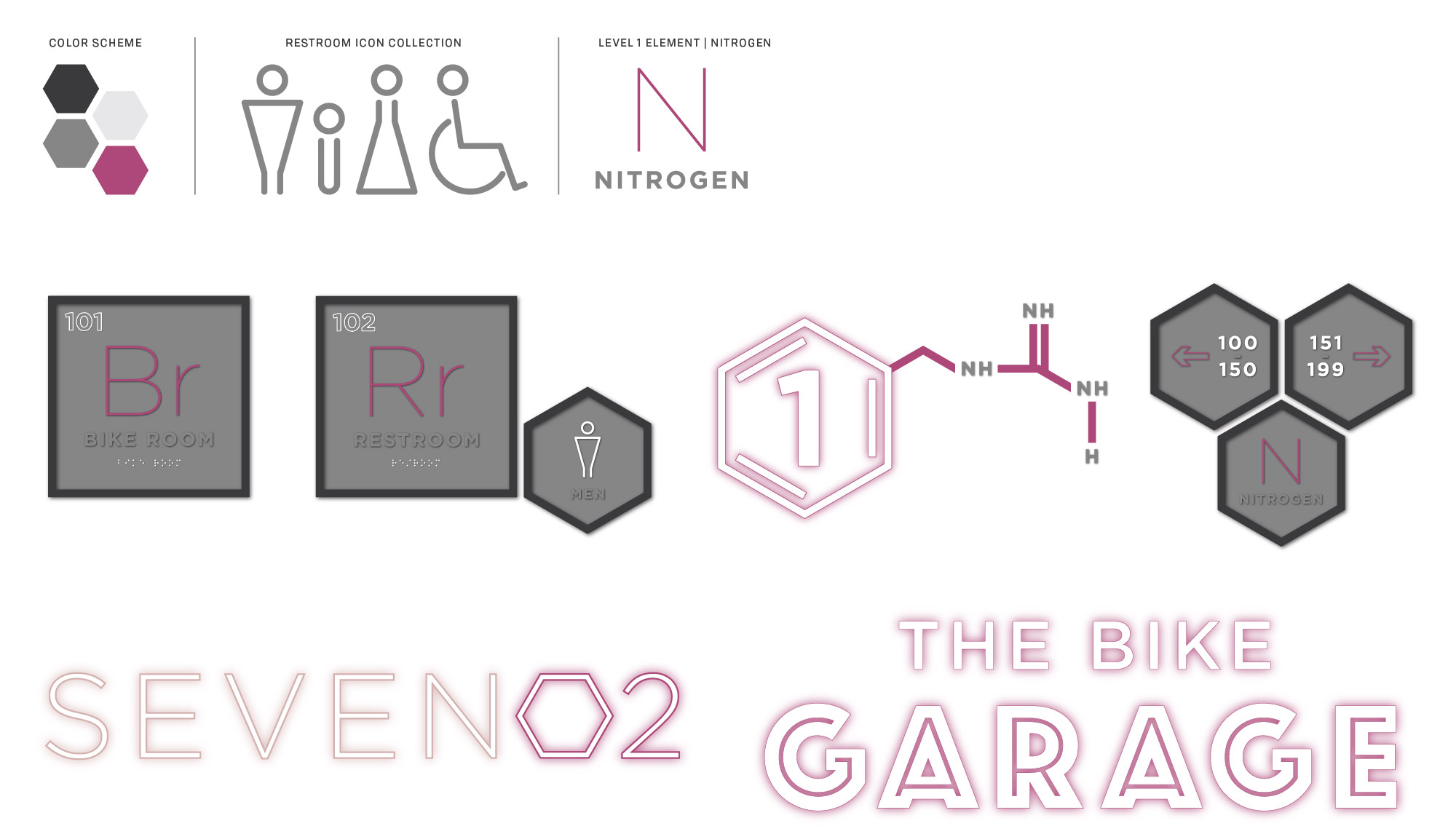 Branded for Healthy Living
FFKR's Marketing and Graphic Design team worked with our design team and the owner to develop unique brand centered on healthy living and the elements. This brand made its way into the center courtyard, featured above, the interior unit signs, and the unique interior design elements of the building to create an exciting and entertaining brand that resonates with young professionals.