Talking Stick Resort is a sumptuous destination featuring dining, gaming, pool, and spa experiences for guests. The Suncatcher Bar was designed to add to the pool amenities and expand capacity to accommodate 4,600 people for concert/ conference events to attract more local visitors during the hotter summer season when tourism drops off. By expanding the capacity of the pool area, the resort can attract bigger acts and draw bigger crowds. This remodel was accomplished in three stages:
Removing and replacing earth with a bridge and new hardscape
Remodeling pool features, including moving a hot tub, adding a kiddy pool, shower towers, and expanding and updating the bath/shower/locker areas to accommodate the expanded activities. 

 

Adding a standalone bar, the Suncatcher, attached canopied shade structure, fireplace, seating, and adjacent private patio.

 
In keeping with the elegant resort feeling, pool area upgrades ensure a "wow" effect through:
Adding an exciting, modular stage for concerts and parties to the pool area for special events. This performance space/DJ booth included an updated sound system and lighting.
Installation of outdoor "shower towers" gracefully shaped like an inverted U with invisible shower heads and water saving sensors that trigger water flow when visitors enter.
Updated landscaping and LED lighting throughout the pool area provides visual continuity.
An artistic metal wall featuring a Native American pattern and backlit throughout the bar and seating area draws the eye and adds a soothing ambiance.
Updated seating with bright, fun cushions. Other improvements include elegant ceiling fans and a lovely stone fireplace that can be viewed from the private patio, pool circulation areas, and the bar. Cabana furnishings were updated in an attractive, watery-blue. The bar treatment included light wicker seating and accents that invites visitors to linger and revel in the experience.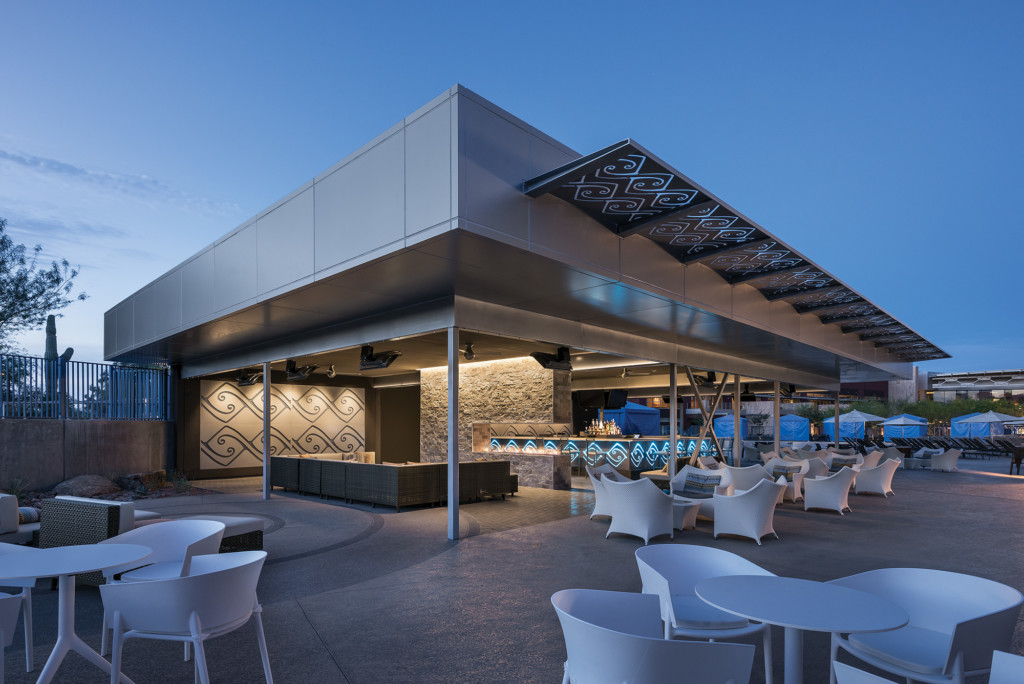 Standalone Bar
This standalone pool sidebar named the"Suncatcher" has an attached canopied shade structure, fireplace, open seating, and an adjacent private patio.
Linger Longer
An artistic patterned metal wall backlit throughout the bar and seating area adds a soothing ambiance that invites visitors to sit and linger.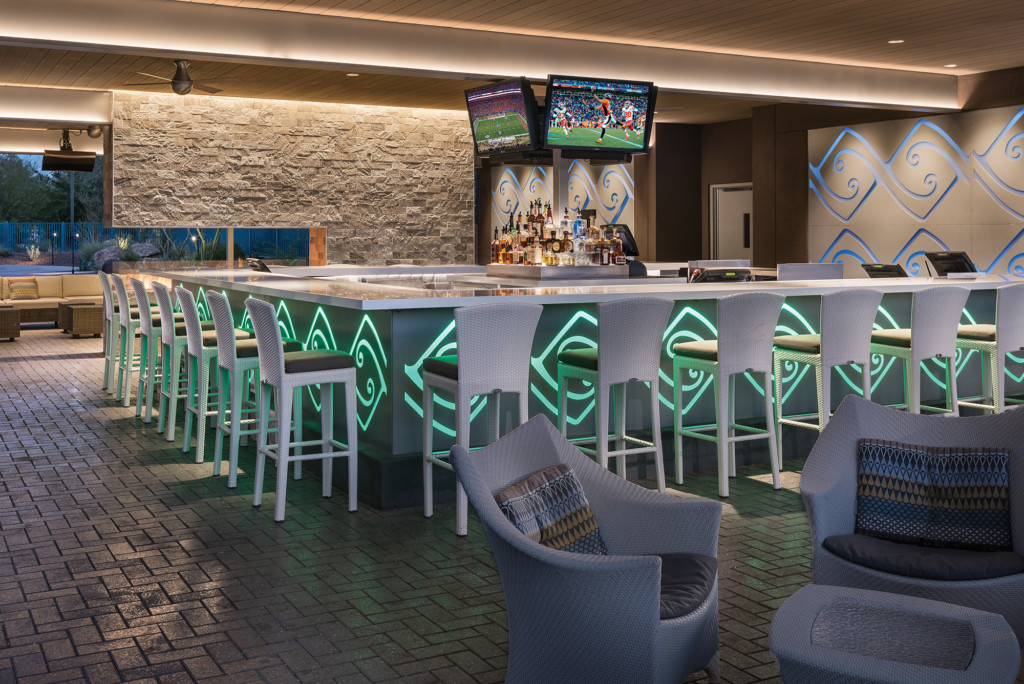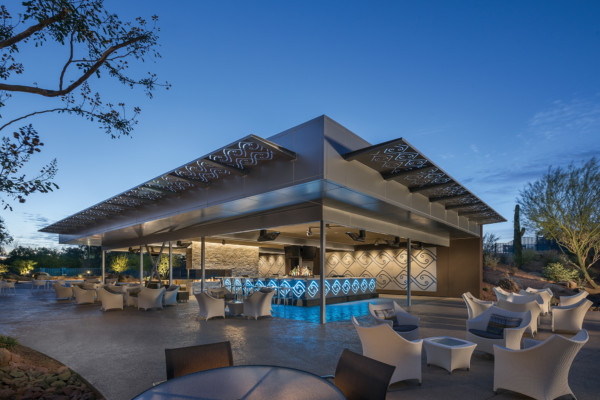 Seamless Renovation
The remodel and renovation required surgical precision as the project unfolded, to make sure new amenities seamlessly flowed into existing features.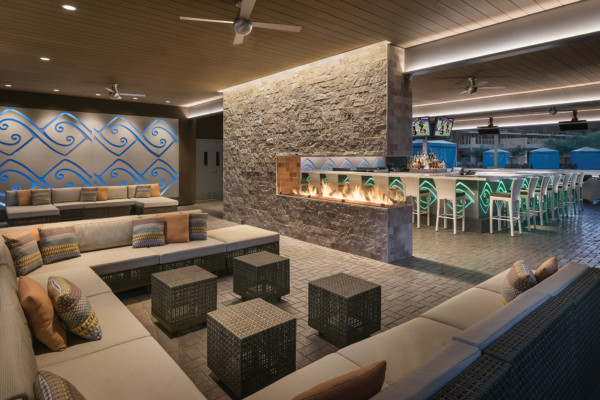 Relaxing Environment
The private patio attracts guests to recline and relax by the natural stone faced fireplace and kick up their feet on the easy-going furniture.