X-Pointe Innovations (XPI) and its proposed campus will significantly enhance and expand the state's life science and healthcare, advanced manufacturing, and software and IT industry clusters while future XPI projects and tenants will enhance the financial services industry cluster.
Organized around the interwoven core concepts of molecular structure and circuitry, X-Pointe presents the city of Draper and the State of Utah with the unique opportunity to create a life science technology hub for the next generation of innovation and discovery. A central node is placed at the convergence of the Point of the Mountain Central Park and Xenter Tower to mark a rich mixed-use urban experience with layers of retail, transit, green space, and future hospitality. Secondary organizational nodes are set back into the campus and disperse a civic network that the life science development weaves through to establish a vibrant and creative community.
The organic molecular forms embed themselves into the landscape and blur the boundary of individual buildings to create a unified campus experience. Simultaneously, an overlay of interconnected modular circuits as both occupiable space and landscape encourages a wide range of spatial conditions which help foster interdisciplinary interaction and collaboration.
The 120-acre master plan was completed in collaboration with Ennead Architects, XENTER, Colliers International, and X-Pointe Innovations.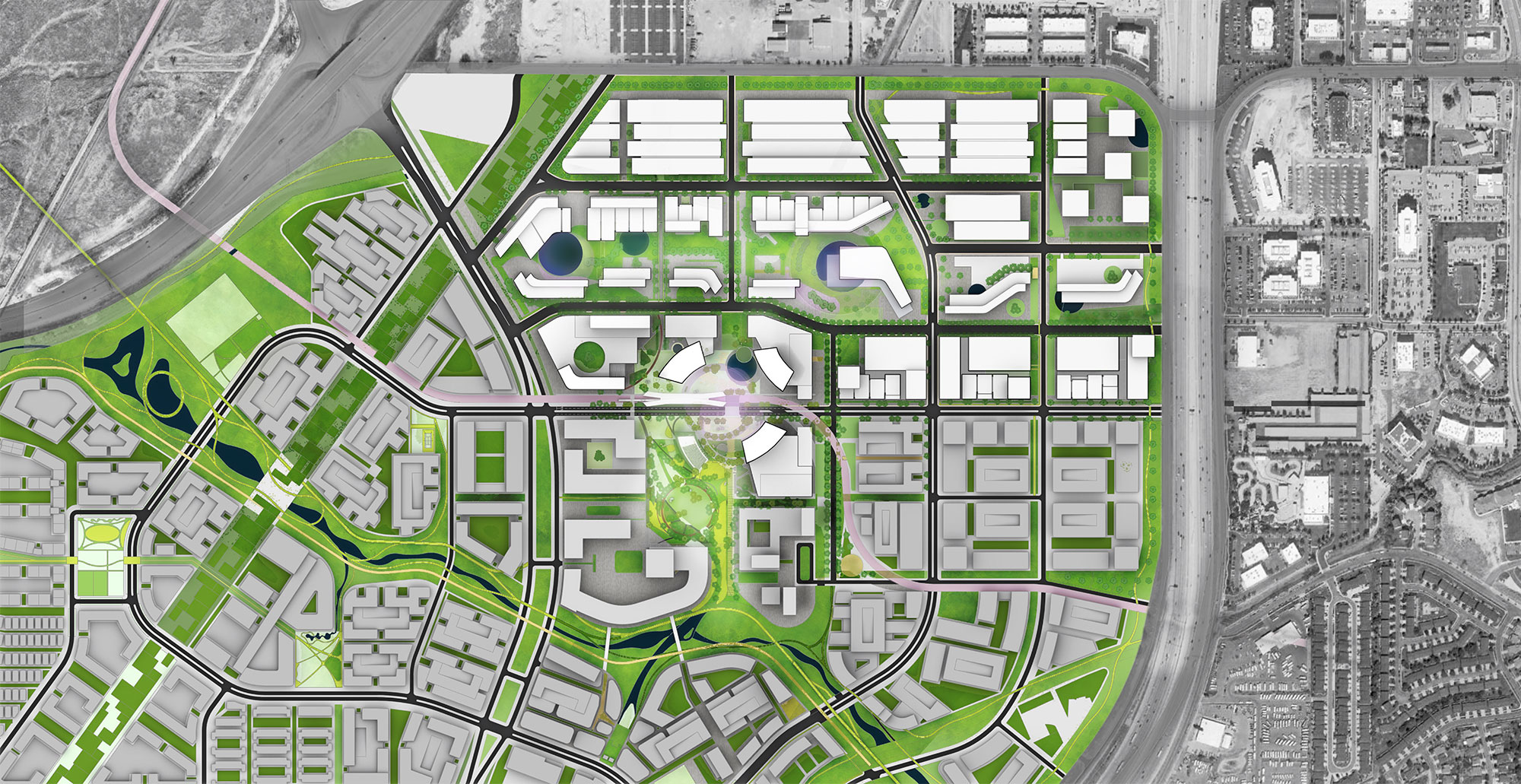 Green Space
In mixed-use developments, public spaces become a central component to a successful development. The active open public spaces planned for XPI are critical to creating connections and supporting the premium work-live experience that the emerging workforce demands. These spaces consist of various areas, from small intimate pocket parks to a large open space that can meet the variety of experiences the public will demand in an ever-growing and evolving work-live environment.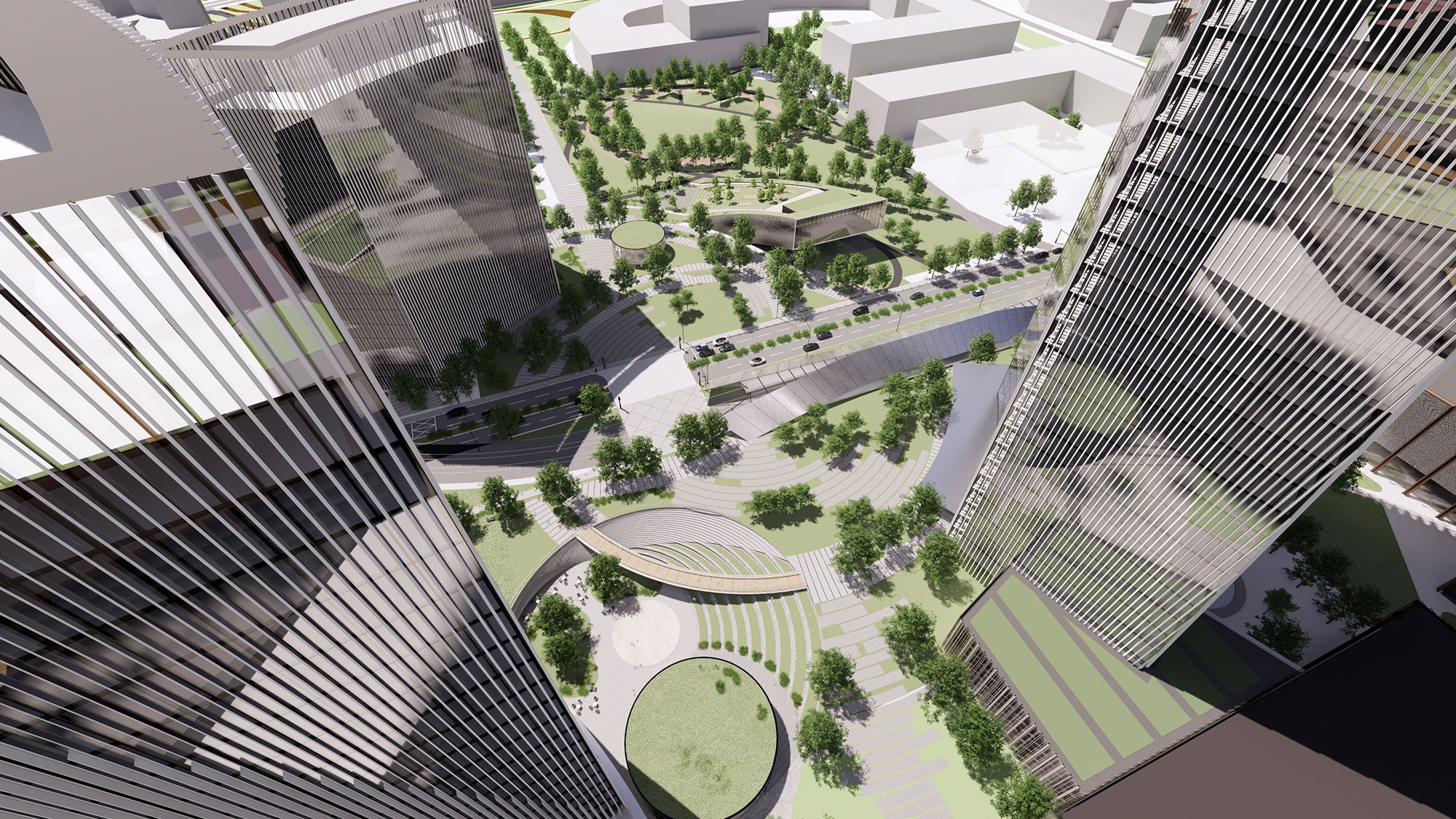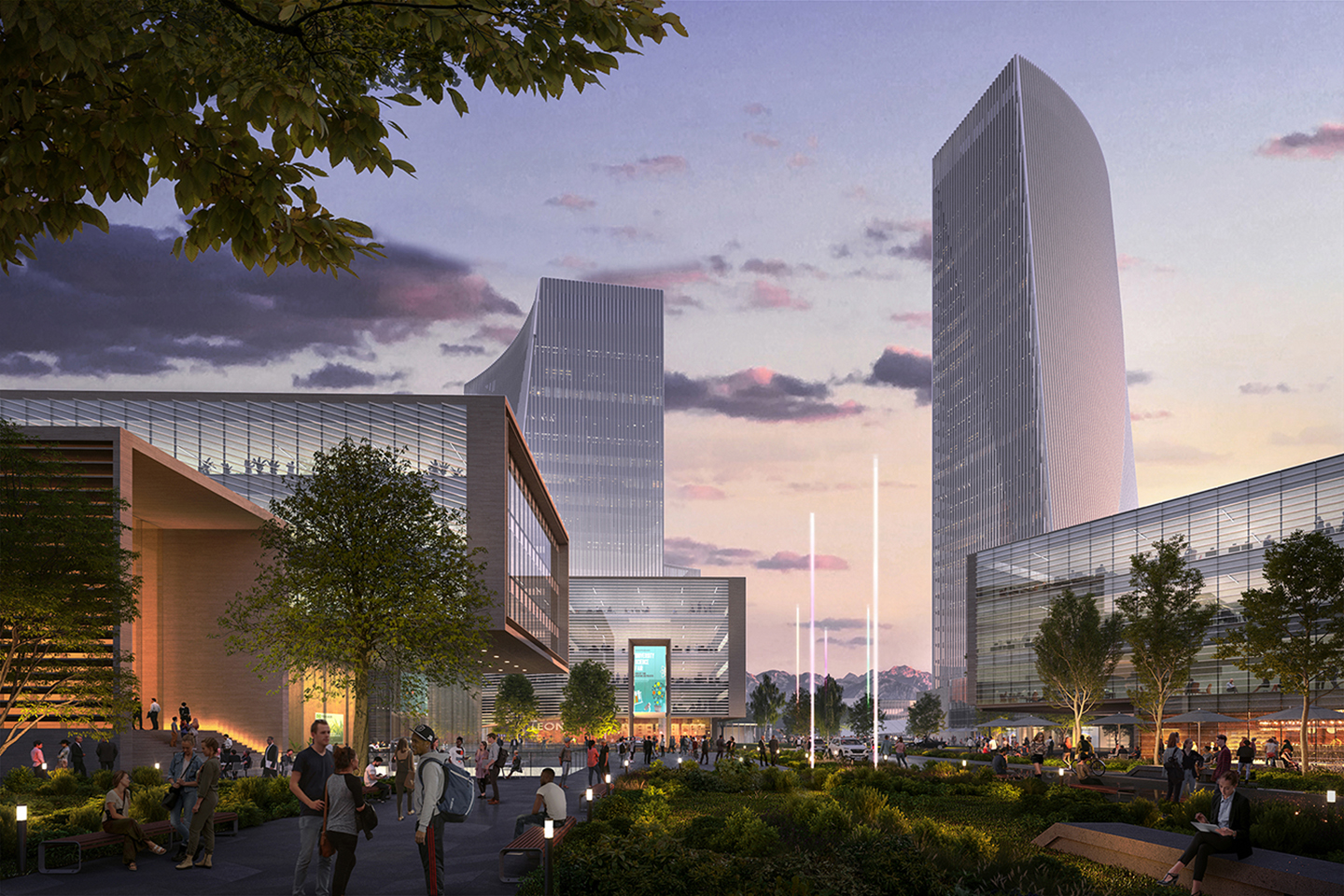 Creating a Community
X-Pointe Innovations Campus seeks to create a culture and community of innovation. XPI is designed to attract scientists and their families, centered around a specific culture that thrives in a self-sustaining environment wherein people live, work, and play. The vibrant lifestyle includes restaurants that are unique and highly varied, where cultural cuisines are celebrated. Xenter Towers 1 and 2 are planned to have ground-floor retail and restaurant opportunities that engage the high-rise into the streetscape and encourage community engagement.
High Rise Tower for Innovation
X-Pointe Innovations will be a prominent destination for outdoor art, recreation space for families, and the ultimate outdoor experience. Residents, visitors, students, and employees will be able to exercise, walk, bike, jog, and hike with the development connecting to the Corner Canyons Trail and the possible River Walk that enhances the destination with shopping, dining, entertainment, and the outdoors with the HUB.
Integrating the business community with the outdoors will be at the forefront of this campus.