Miller Motorsports Park was conceived as a major national road race event center to attract premier racing events to Utah. Unsurpassed by any venue of its kind in North America, Miller Motorsports Park has set a national standard in design of road racing and karting facilities. In 2006, it was named "Motorsports Facility of the Year" by the Professional Motorsports World Expo in Germany.
Miller Motorsports Park features exceptional corporate facilities designed to attract sponsors and corporate involvement in a wide range of activities, both on and off the track. In addition to the track, the facility includes a clubhouse, which often hosts full banquets and conferences; retail stores; and an auto museum containing part of the late Larry Miller's world-renowned collection of automobiles, artwork, and memorabilia. Six different spectator areas feature raised spectator banks, restrooms, concessions, nearby parking, and other amenities.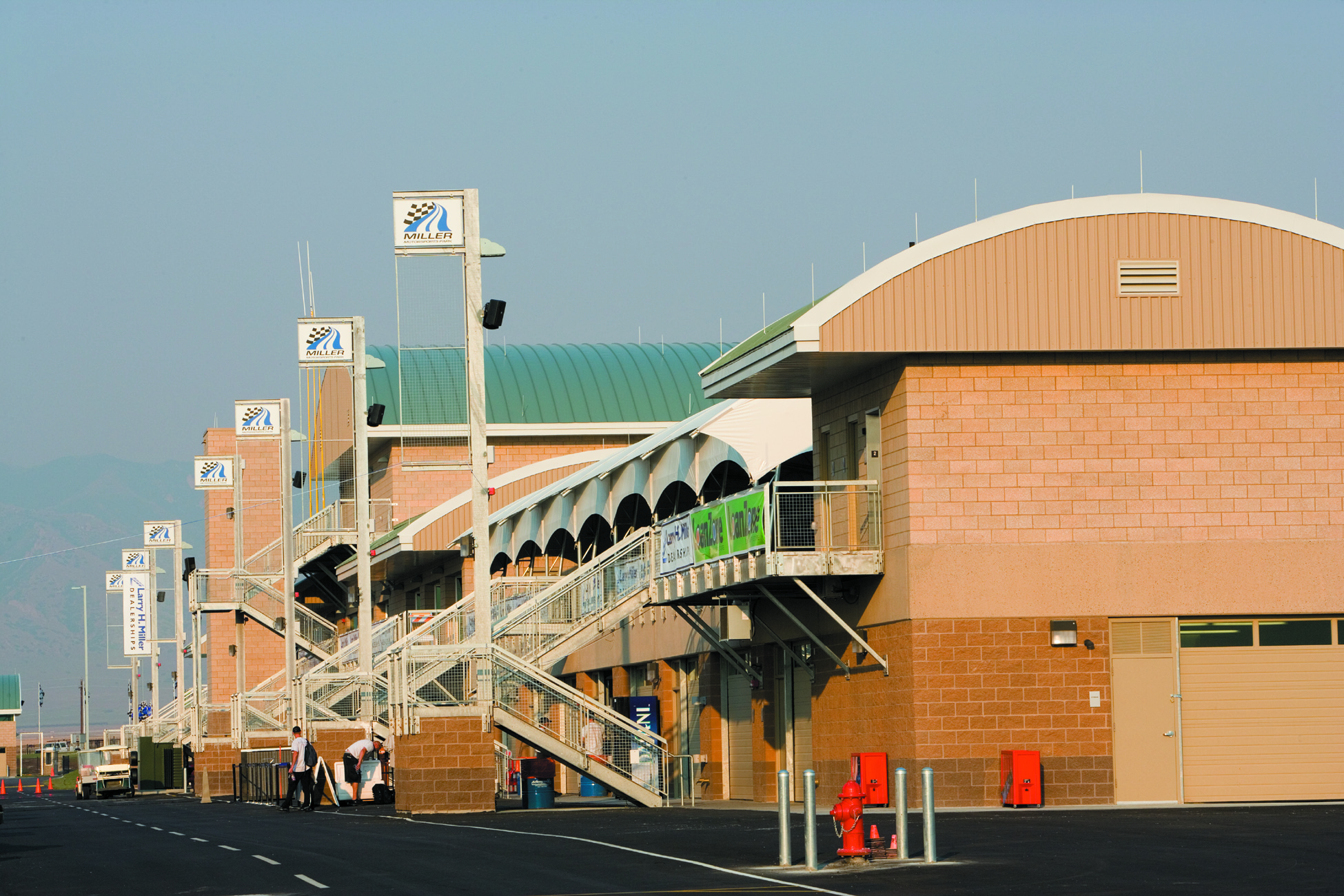 Heritage of Racing
The Grand Prix building is the heart of the racing campus.  It was designed to evoc the heritage of racing from the days of old air bases.  The bow string trusses create arched roof lines similar to air facilities of the early 20th century.  Arched tents on the upper patio cover suite seating over the racing pits for an enhanced race experience.  Garages on the main level go all the way from east to west opening in the back to the paddock, and on the front to pit row.
Grand Prix Press Box
The Grand Prix press box has the best views of the entire track. Glass was tilted to prevent glare as well as the ability to look down on the pit row below. Columns were designed to the rear of the building to make sure no sightliness are obstructed. Data and power are supplied to the tiered seating and counters.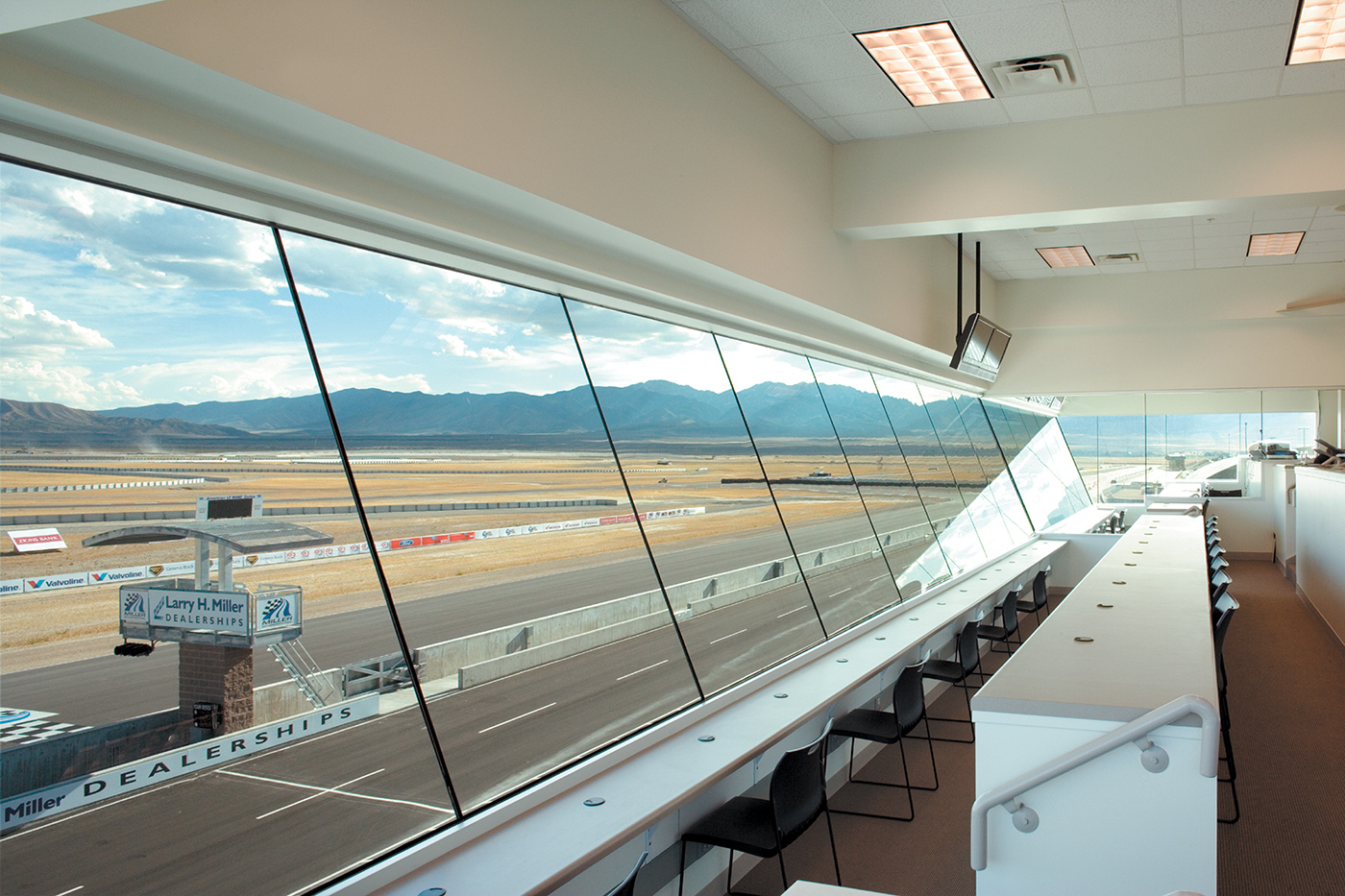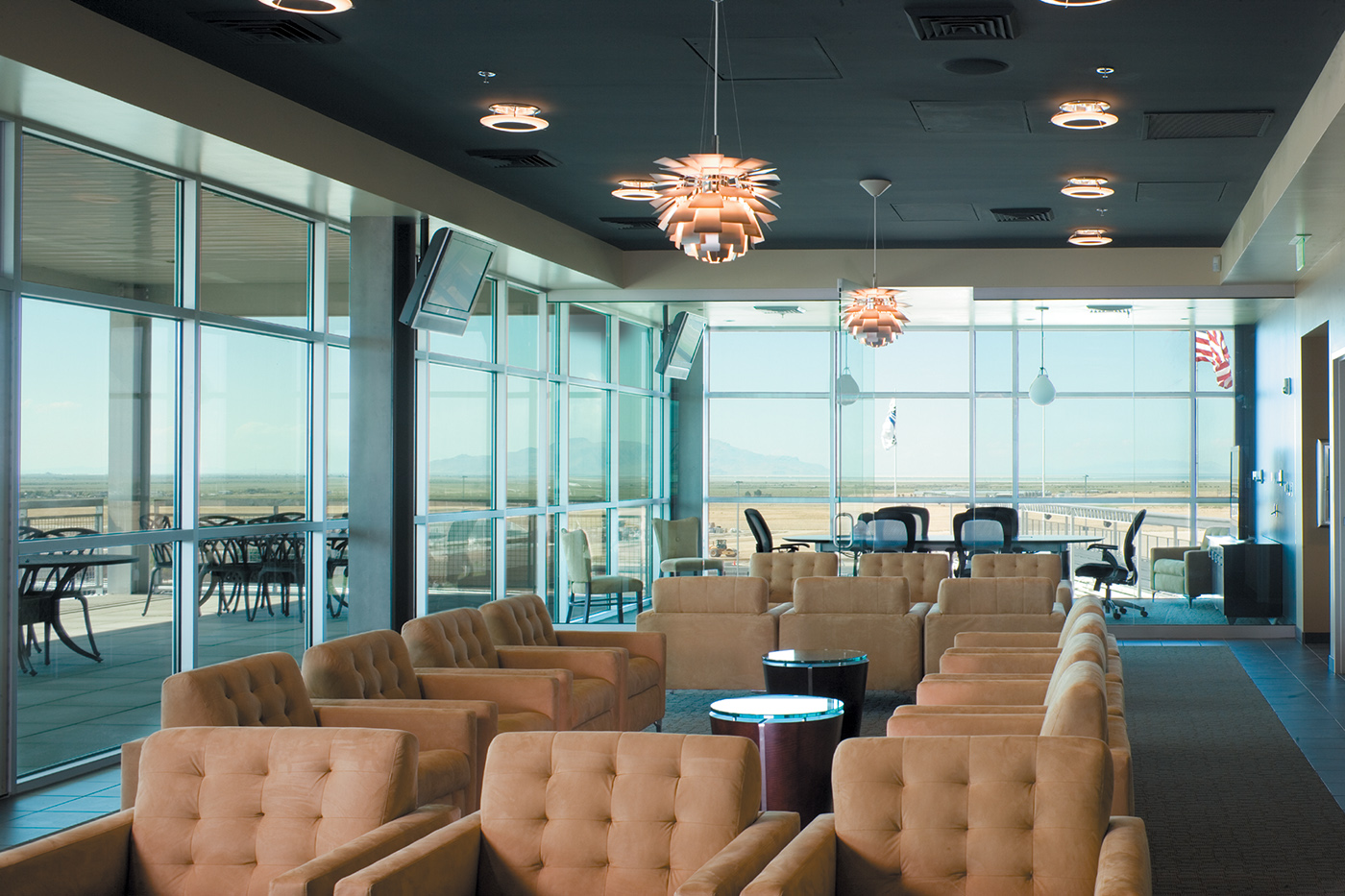 VIP Lounge
The motorsports park clubhouse VIP lounge is an exclusive experience with views of the entire track and its own kitchen supporting an elevated dining experience overlooking the two final turns on the track before the finish line.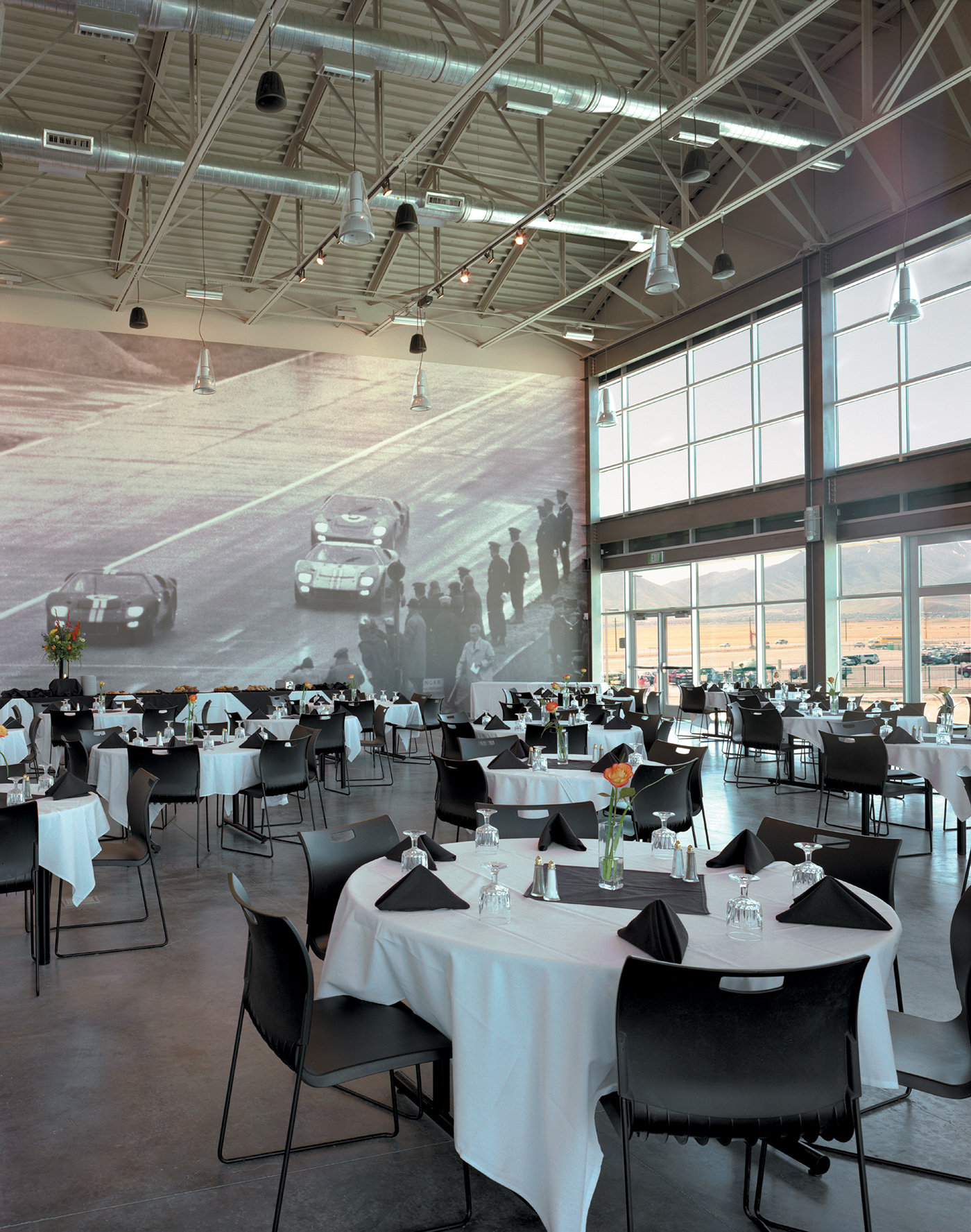 Grand Prix Building
The view from the clubhouse to the Grand Prix building showcases the grand setting of the racetrack with the mountains in the back ground. This turn is the second of the 2 final turns named "wind up" and "release" named after the track founder Larry Miller and his love of softball.