While Rice-Eccles Stadium was built primarily as the home of University of Utah football, it was designed with the ability to host world-class events such as the 2002 Winter Olympic opening and closing ceremonies, Major League Soccer games and rock concerts. Olympic requirements dictated adding a northeast tunnel for direct access to the playing field and that the roof of the Stadium Box is designed to accommodate the world press expected for the Games. FFKR also anticipated the expansion of the stadium in the south end zone to complete the bowl configuration and the possible addition of a suite level at the top of the east bowl.
In late December 1996, a matching grant from the George S. and Dolores Doré Eccles Foundation changed Rice Stadium Expansion from a three-phase project to a 17-month, single-phase project to be completed before the 1998 football season. In one month, FFKR prepared construction documents that enabled the project to be issued for bid.
Construction began in April 1997 and proceeded during the 1997 football season. FFKR worked daily with Layton Construction to ensure that the stadium was complete for the 1998 season.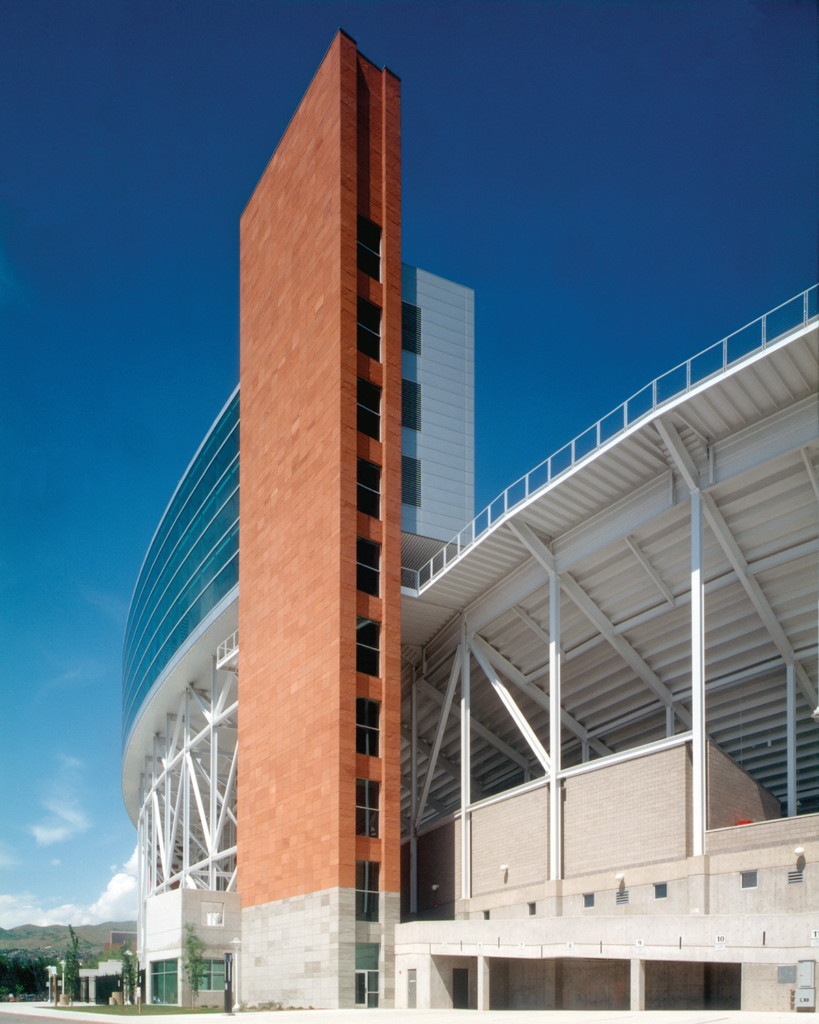 Salt Lake City Icon
Rice-Eccles Stadium is the football venue for the University of Utah. The tinted glass curtain wall, white detailed steel structure, and red sandstone stair towers create a striking iconic landmark on the east bench of Salt Lake City.
Meeting Spaces in The Stadium Box
Rice-Eccles Stadium was one of the first stadiums in the country to incorporate large hosting spaces with spectacular views into the typical press box scheme. These spaces on Levels 4 and 6 can accommodate 400 – 500 people on game day and allow the tower to host 200 revenue-generating events a year.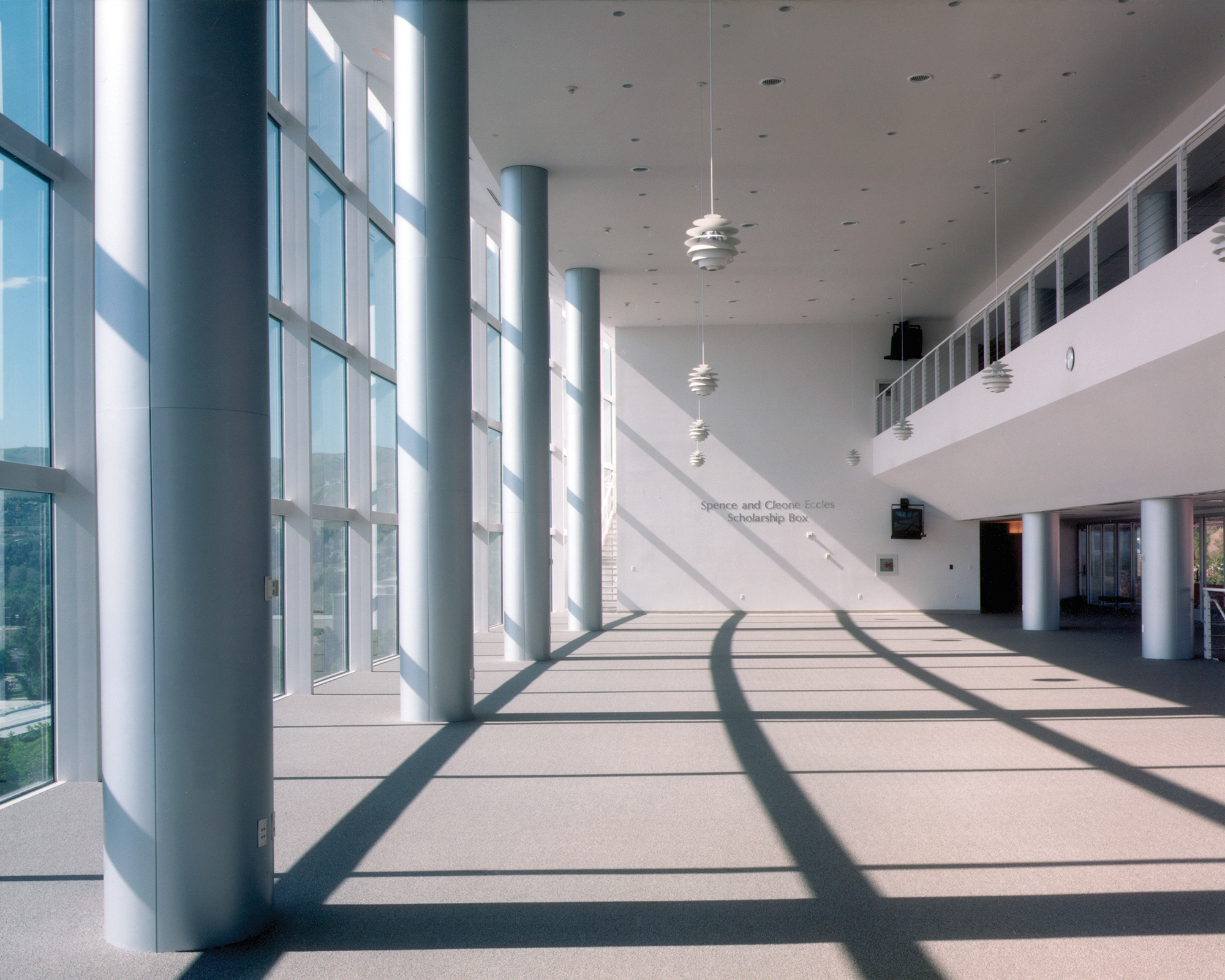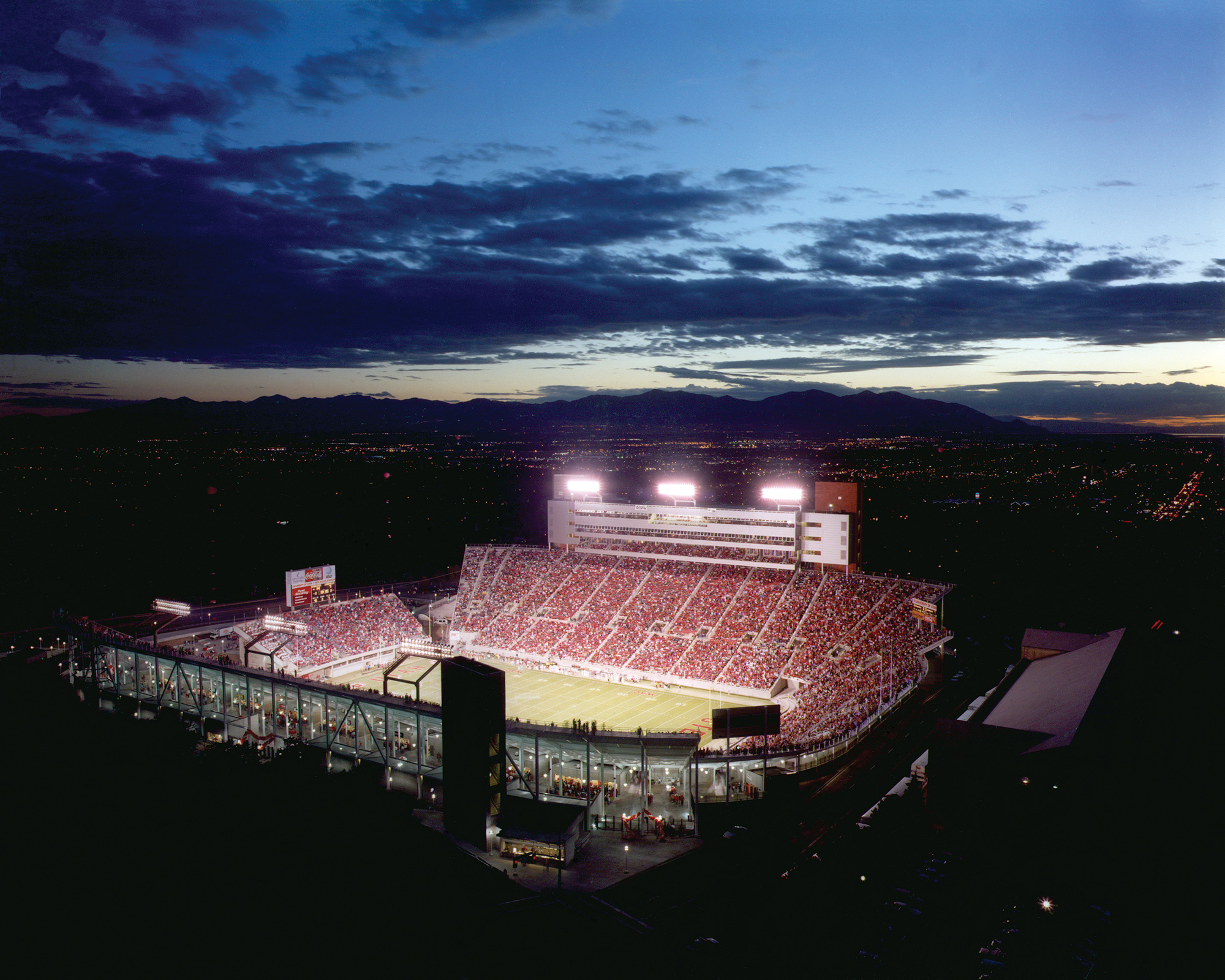 Game Night 
Rice-Eccles Stadium seats 46,000 Utah football fans. The stadium has also played host to the Opening and Closing Ceremonies for the 2002 Winter Olympic Games, U2 and Rolling Stones concerts and many Supercross extravaganzas.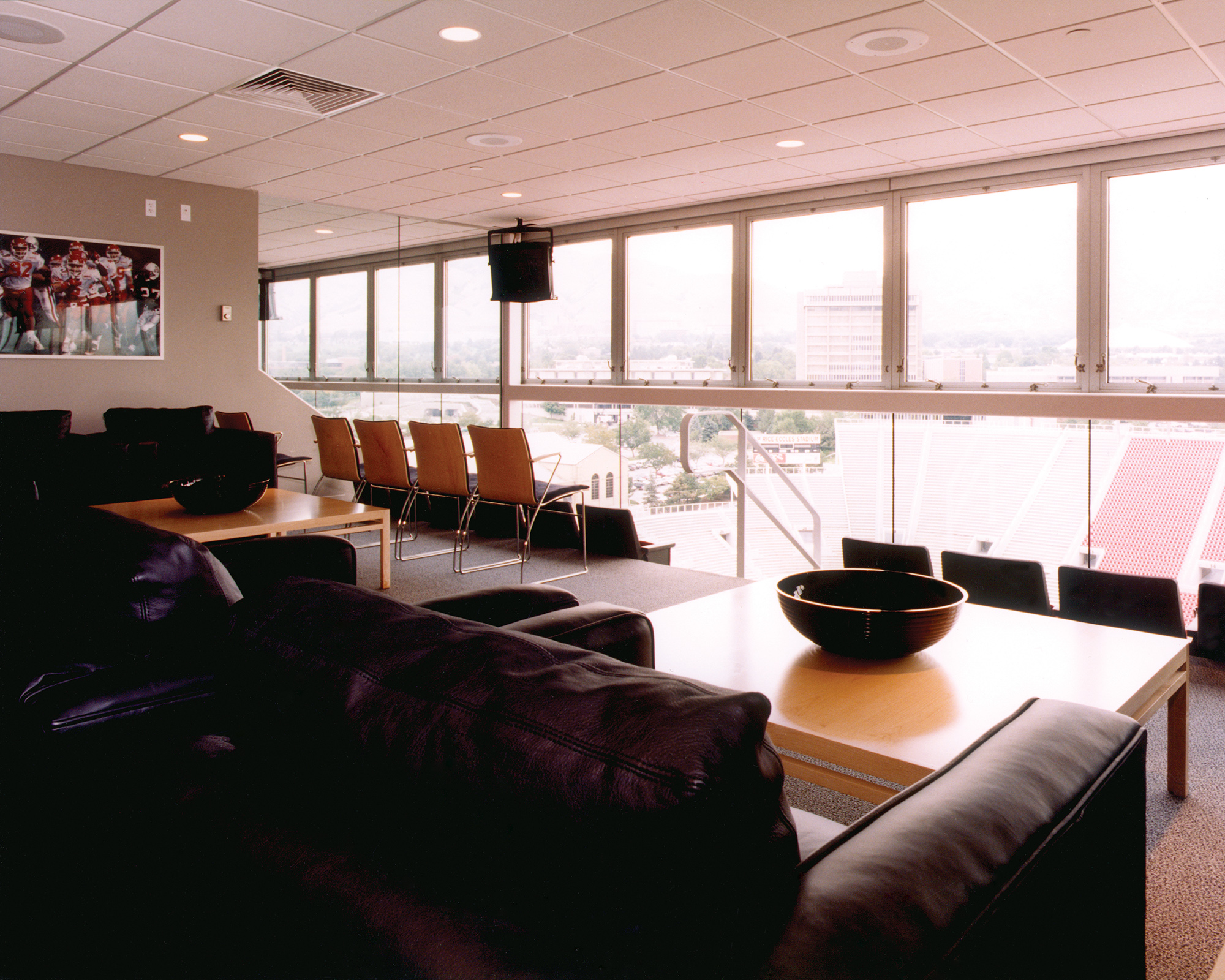 Luxury Seating
The President's suite on Level 5 seats 30 guests. Eighteen suites on Level 5 have interior seating with clear-story windows that open to the exterior. Eight suites on Level 4 have outside seating that gives suite holders alternative leasing options.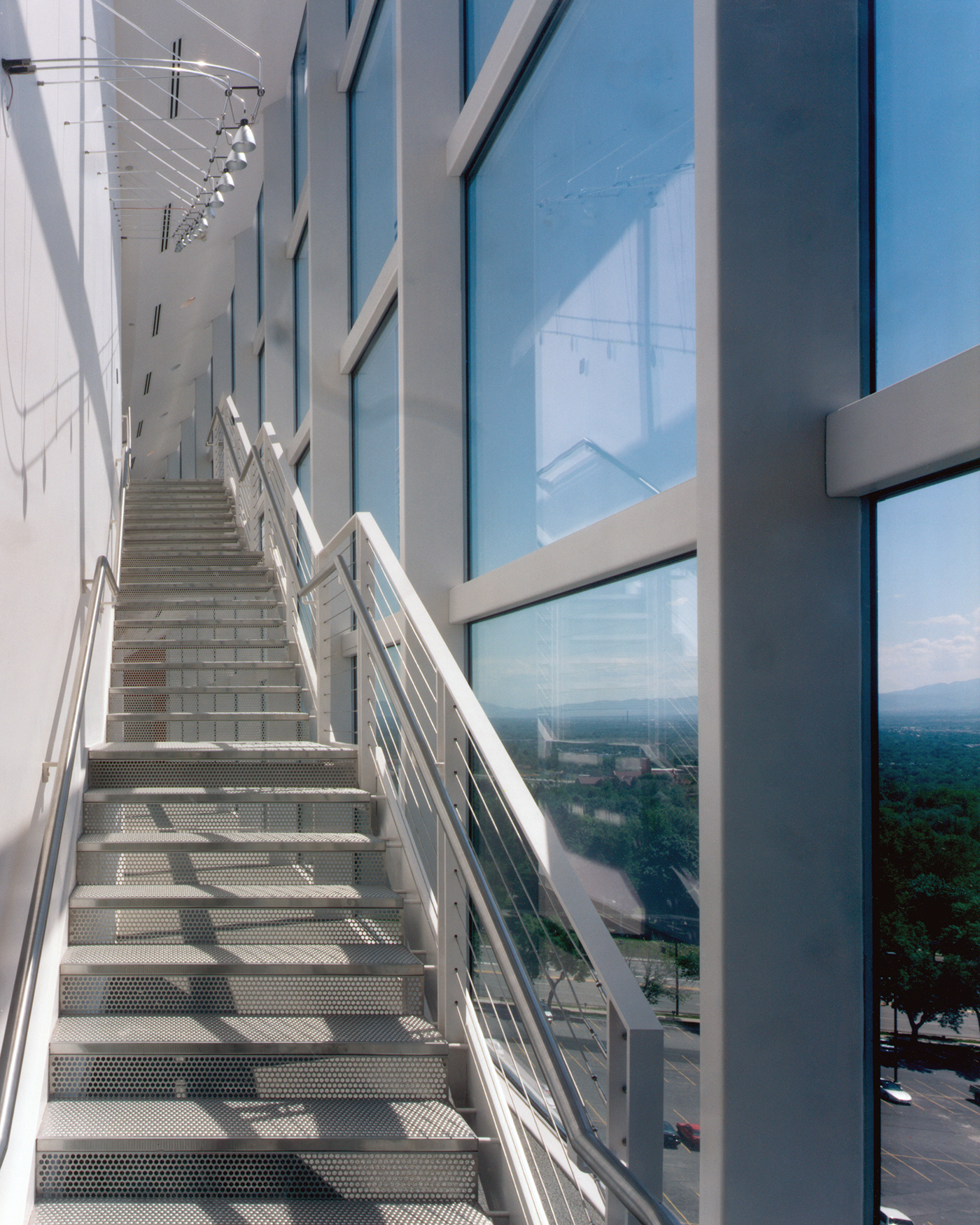 City Views
Dramatic stainless steel stairs with views to the Salt Lake Valley provide access from Suite Level 5 to Club Level 4. The Club Level is open to a mezzanine on Level 5 which gives events additional hosting options.