Megaplex 13 takes its cues from old industrial Ogden City and new global realities, generating fresh forms of expression. The façade combines curved steel beams and glass walls, both transparent and translucent, to visually connect the interior lobby to the streetscape. The geometry of the exterior glass wall reflects the diverse qualities of sunlight; while at night the glass façade takes color from the ever-changing LED lighting inside.
As an essential element of Ogden City's downtown revitalization project, Megaplex 13 affords experiences beyond its primary function as a movie theater. The food court offers a variety of dining options. Multipurpose rooms provide space for parties and events, and many of the theaters can accommodate large gatherings and conferences. Each of the project's functions is designed to interact smoothly with the others, creating a pleasant and seamless experience for guests.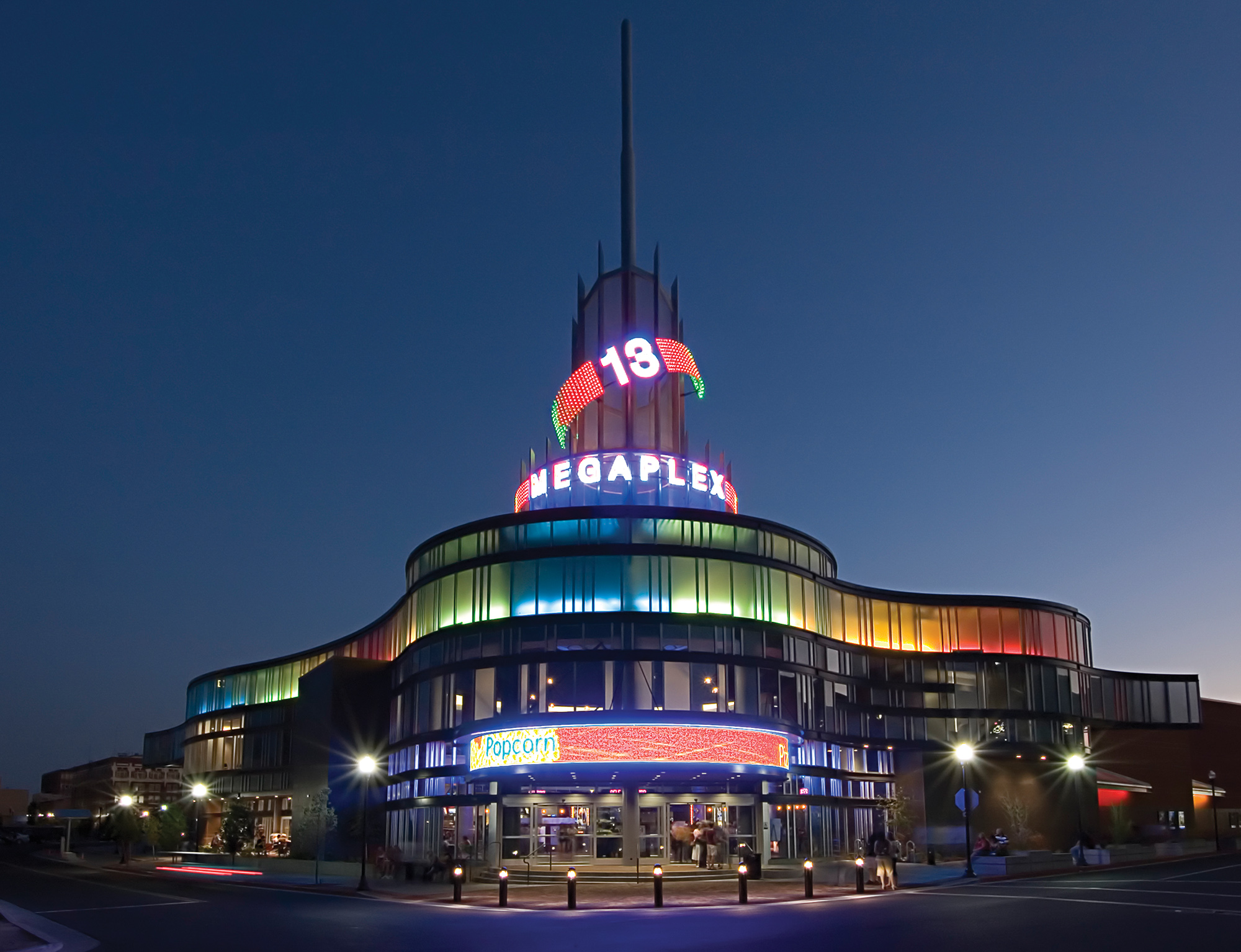 Place of Gathering
The design solution created a distinctive building visible from a distance on the prominent site. The landmark and colorful nature of the sign tower from a distance and the vibrant colors of the façade (achieved through lighting) enhanced with the LED canopy panel marks a place of gathering, entertainment, and joy.
State-of-the-Art Theaters 
The 110,000-square-foot theater complex has a total of 2,460 seats, with auditoriums ranging in size from 120 to 590 seats. All theaters feature stadium seating, wall-to-wall screens, and state-of-the-art sound systems. The theater includes several food operators and three large meeting rooms. Each of these components has been designed to act and function independently. Each function of the project is designed to interact smoothly with the others, making a guests' experience pleasant and seamless.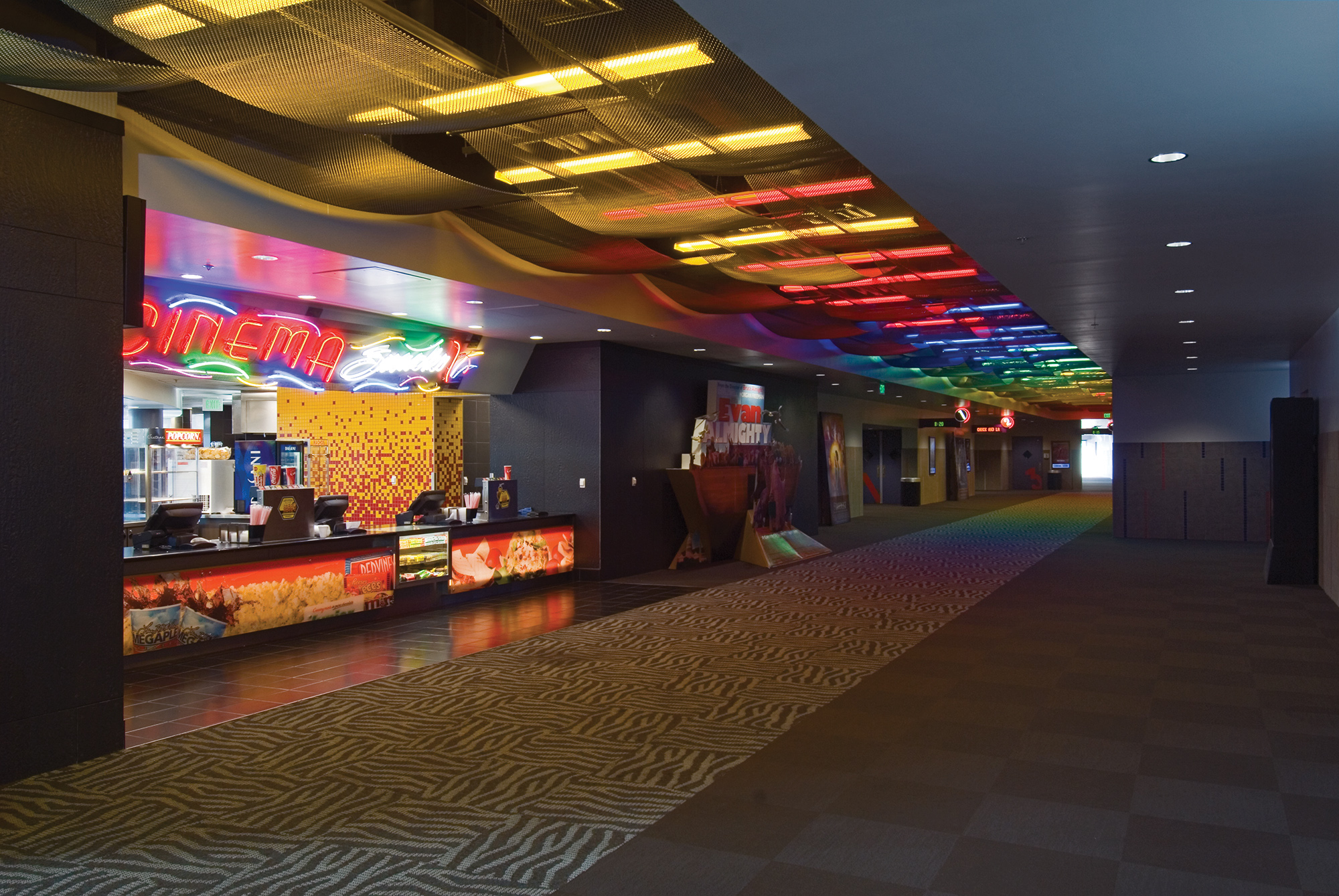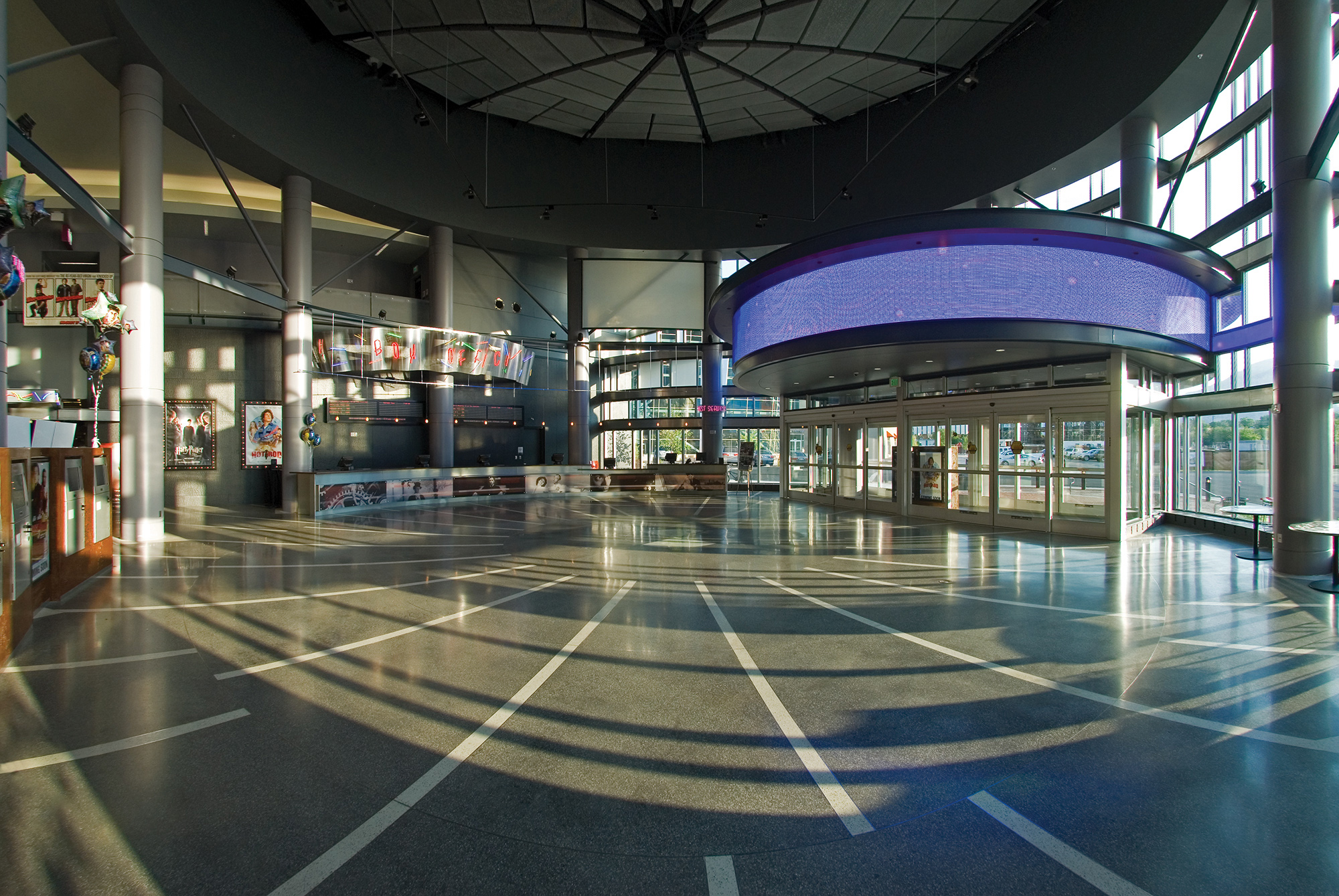 Two-Story Main Lobby
The two-story main lobby is the heart of the building and is connected to all of the other components. The dynamic and inviting entrance recalls the hay-days of the big movie theaters.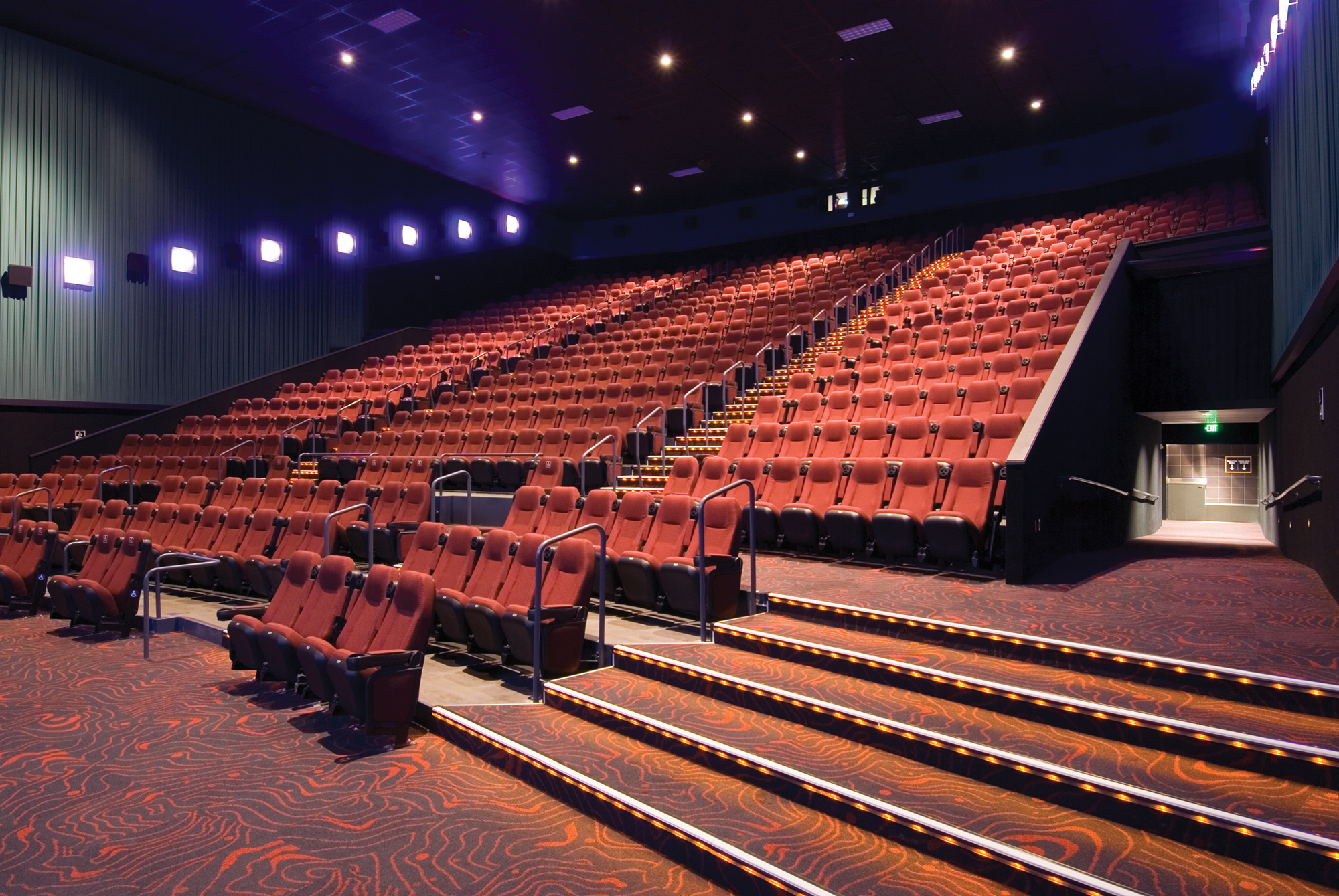 Theater Complex
The client's program for the MegaPlex was to design a theatre complex that has a minimum of thirteen theaters with a variety of sizes, of which some of them are capable of accommodating conferences.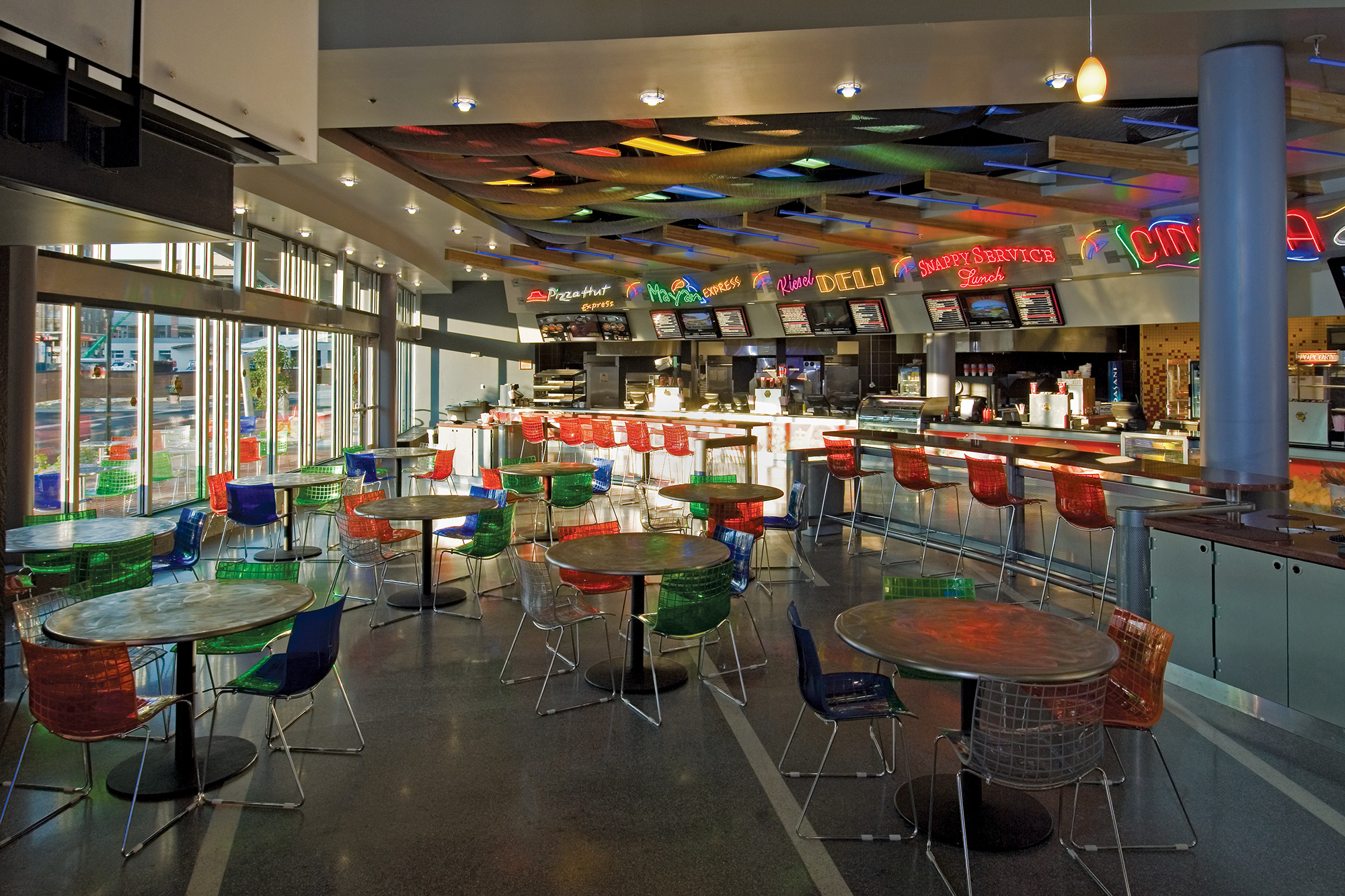 Vibrant Transparency
The food court walls are transparent so the dynamics of the activities inside is shared with the street and visa versa. The outdoor seating and dining patio bring the building and street closer. Other major components were a food court that contains the typical MegaPlex menus and flexible multi-purpose rooms for conferences and parties.