Boise State University's Stueckle Sky Center is a multi-use facility that provides improvements for the operation and production of athletic events including press broadcast and booster accommodations for the BSU Athletic Department. In addition, the facility also provides for convention and reception space that would allow for occupancy throughout the year. The new stadium design includes four floors – Loge, Club, Suite, and Press– to the west side of the stadium over the top of the upper seating bowl, as well as, two floors built at ground level. The new suite, club and loge box seating options, four new reception areas with full-service bars for game time concessions and private events, and complete accommodations for media and game operations are featured spaces in the new addition. Installation of a 324' retractable glass wall in the club seating area, the largest of its kind in the world, provides a direct connection between the addition and existing stadium. As it is the tallest building in the area, the Sky Suites addition rises high above the adjacent buildings, capturing the expansive views of Boise's mountain ranges and historic downtown district.
Premium Seating
The Stueckle Sky Center and stadium addition added premium seating and enhanced concourse amenities to the west side of Bronco Stadium. The Sky Center also provides additional revenue generating opportunities for the university year-round through the renting of four clubrooms that vary in seating capacity from 50 to 400 seats.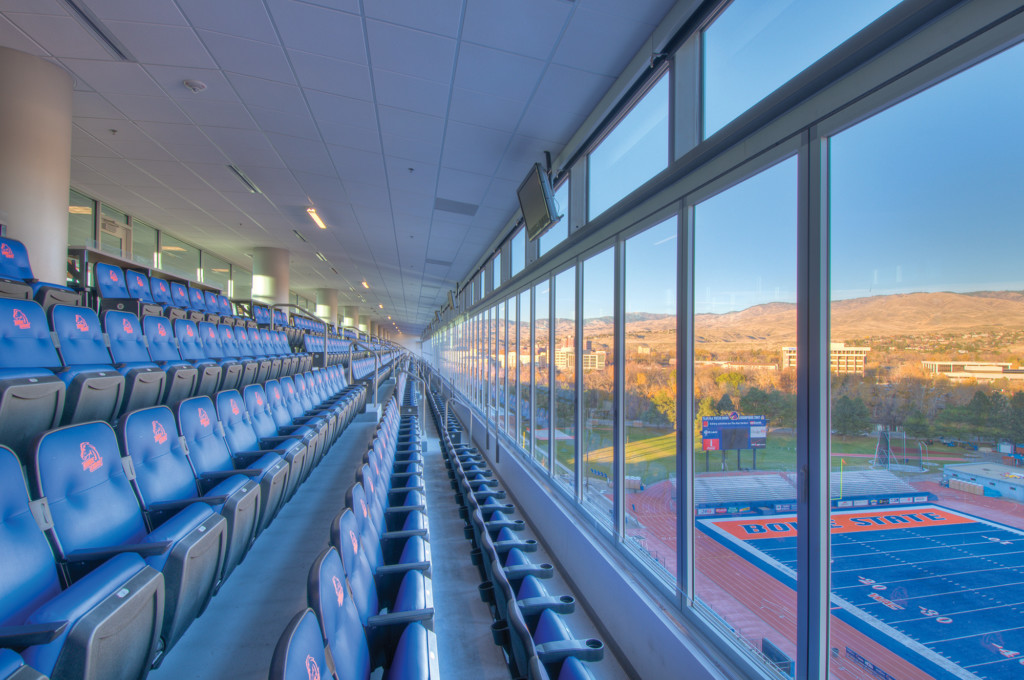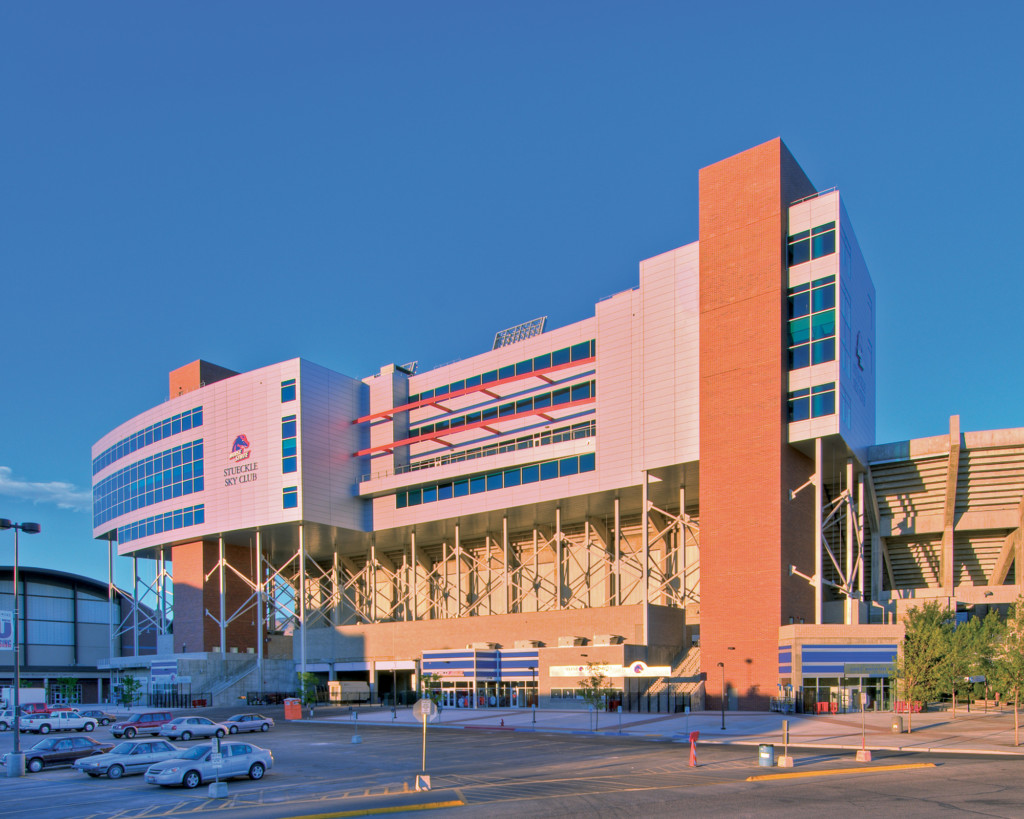 Views of Boise
Bronco Stadium is located on the easternmost edge of Boise State University's campus on a site that slopes gently to the Boise River on the north and west side of the field. As it is the tallest building in the area, panoramic views of the mountains surrounding Boise and its historic downtown are viewed from the top of the stadium.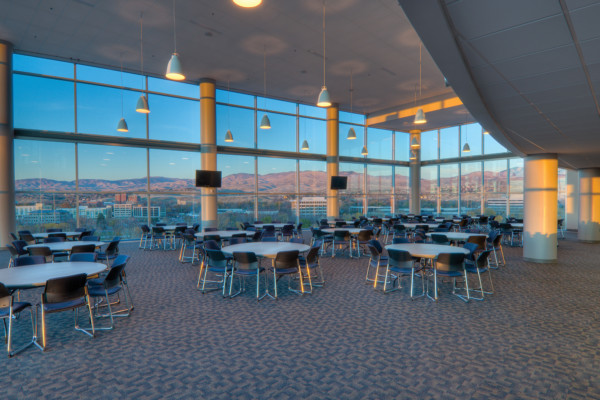 Double R Ranch
The two-story Double R Ranch Club, with extensive views of the Boise skyline to the east, north, and west, provides the largest of the four reception areas available for rent year-round. The reception space includes a bar that is open for game time and private events.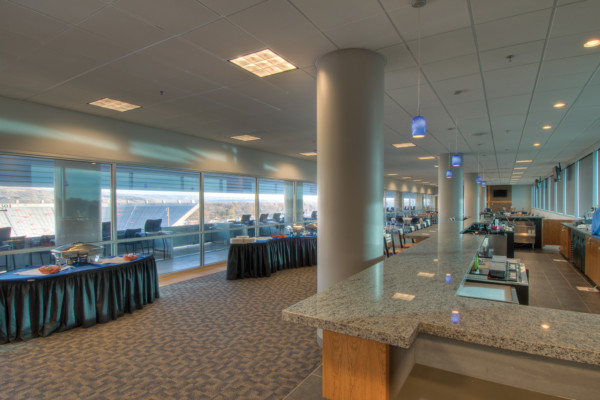 Suite Level
Suite Level includes 26 suites for 16 people each and feature kitchenettes and operable windows. The clubroom for 50 people looks down on the Double R Ranch Club as well as out to downtown Boise.