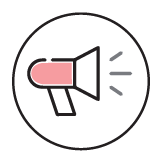 Congratulations to Christina Haas, senior associate architect at FFKR Architects. She was named one of Utah Business' 2018 Forty Under 40 honorees. Christina Haas says her work allows her to tap into "the possibility of enhancing communities and human experiences through the built environment" – something even more important in healthcare architecture, where Haas excels. Since 2011, she has played a key role in expanding FFKR's healthcare client base. Projects Haas has led include Intermountain Healthcare's TOSH campus expansion and West Jordan Clinic, University of Utah Health's Midvalley Health center, and the Moran Eye Center Surgical Expansion.
"The architecture and construction industry continues to experience more pressure to deliver quality projects with smaller budgets and shorted schedules. As a firm, we work to identify best practices and workflows that allow us to refine our design processes, enabling us to continue delivering great service and quality projects for our clients," says Haas. "I think inherent in a designer's nature is the desire to always seek better solutions both personally and professionally. We are problem solvers at heart, and as the industry evolves to pose new problems, we respond with new approaches and solutions."
COMMUNITY INVOLVEMENT: Haas advocates for the inclusion and retention of women in architecture as a founding board member of Women in Architecture Utah. She is also a regular guest studio critic for the University of Utah's College of Architecture + Planning.