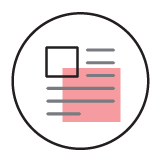 FFKR Architect's K12 team hosted a tour of the recently completed Hillcrest High School fieldhouse and athletics facilities with Canyons School District's new superintendent Dr. Rick Robins and school board member Mont Millerberg. Together the district leaders got to shoot the inaugural first basketball shots with Westland Construction cheering them on.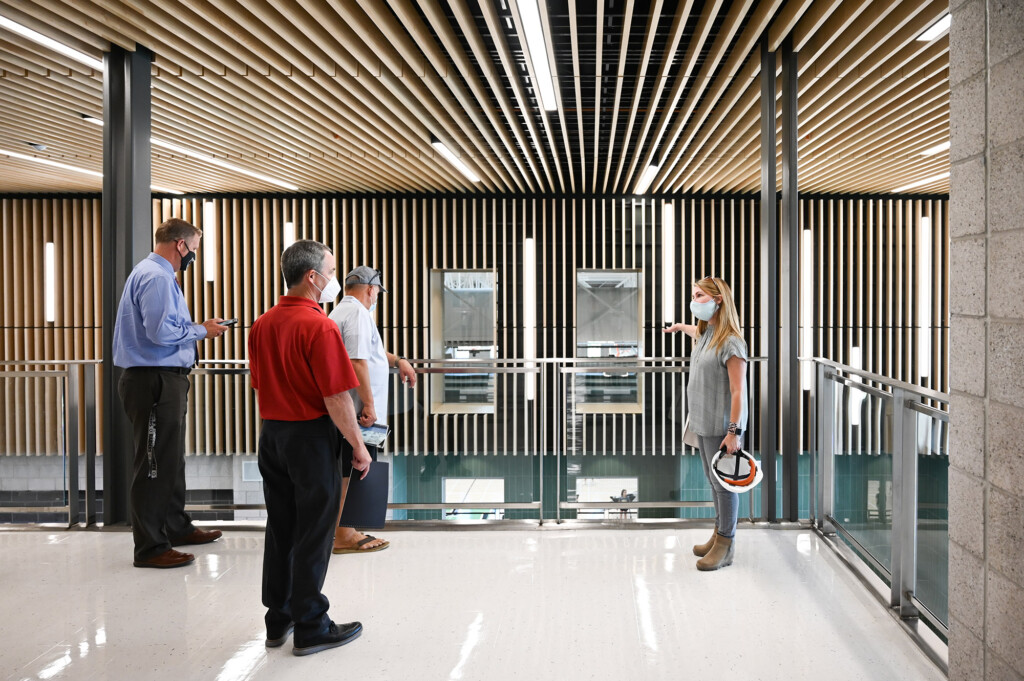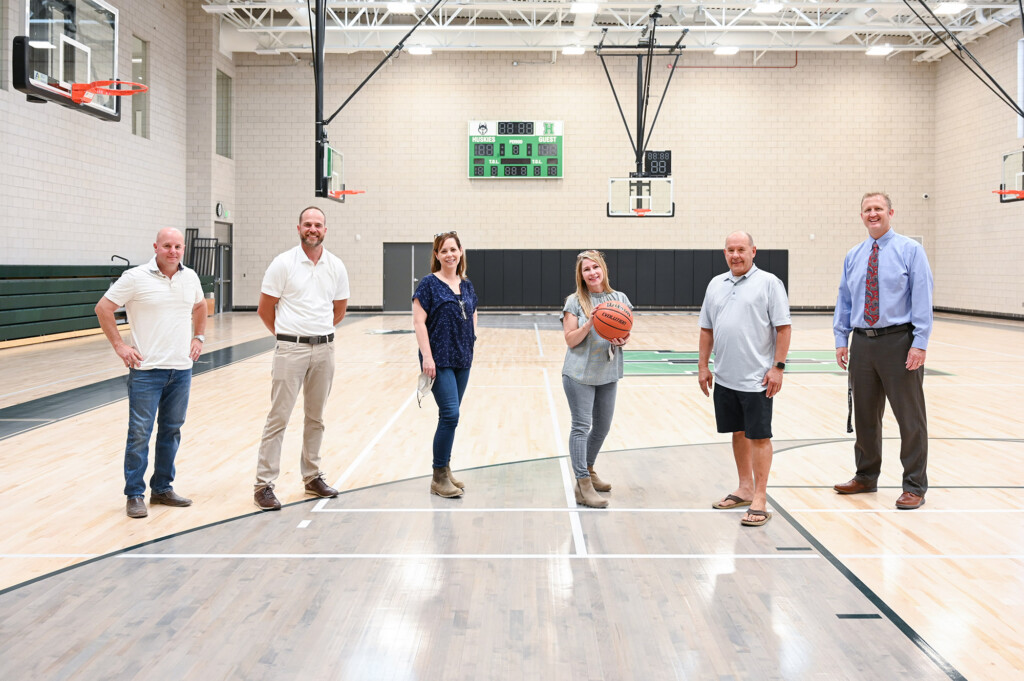 (Names Left to Right) – Trent Huntsman, Senior Project Manager at Westland Construction – Nick Slye, VP Preconstruction and Bidding at Westland Construction – Elizabeth Morgan, Principal Architect – Greta Anderson, Senior Principal Architect – Mont L. Millerberg, Canyons School District Board Member, District One  –  Dr. Rick L. Robins, Canyons School District Superintendent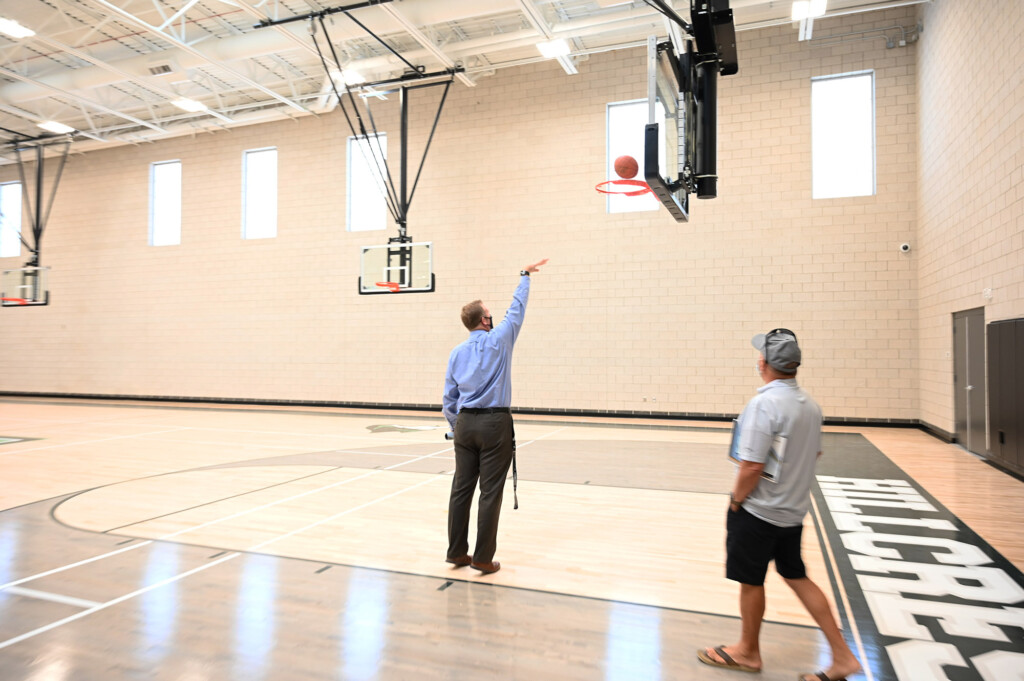 Superintendent Dr. Rick L. Robins shooting the inaugural basketball.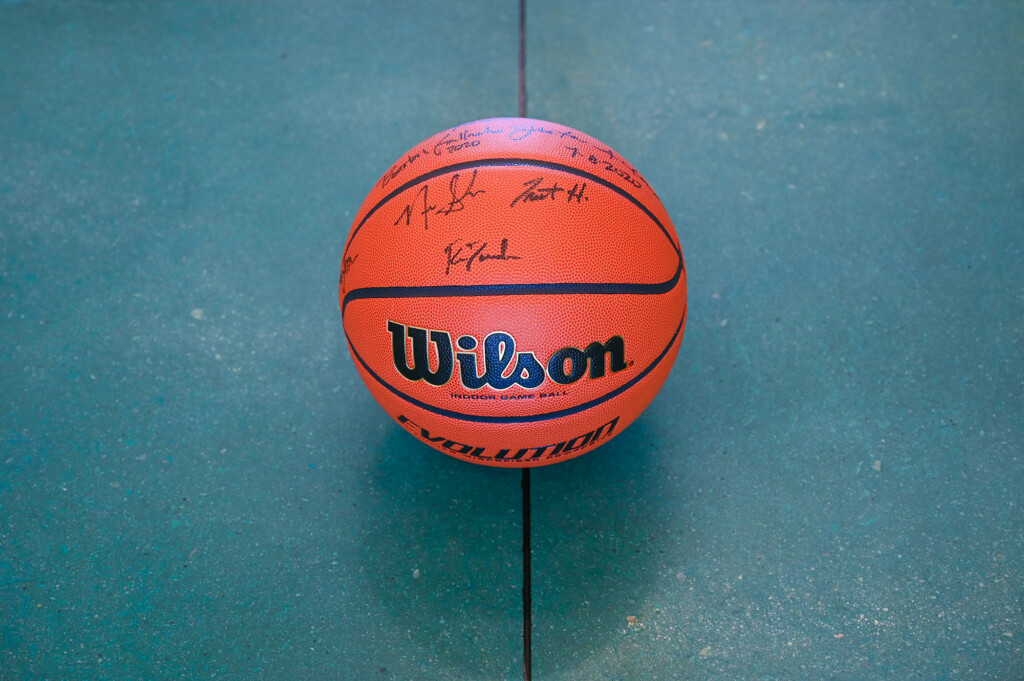 Signed souvenir basketball for the new superintendent.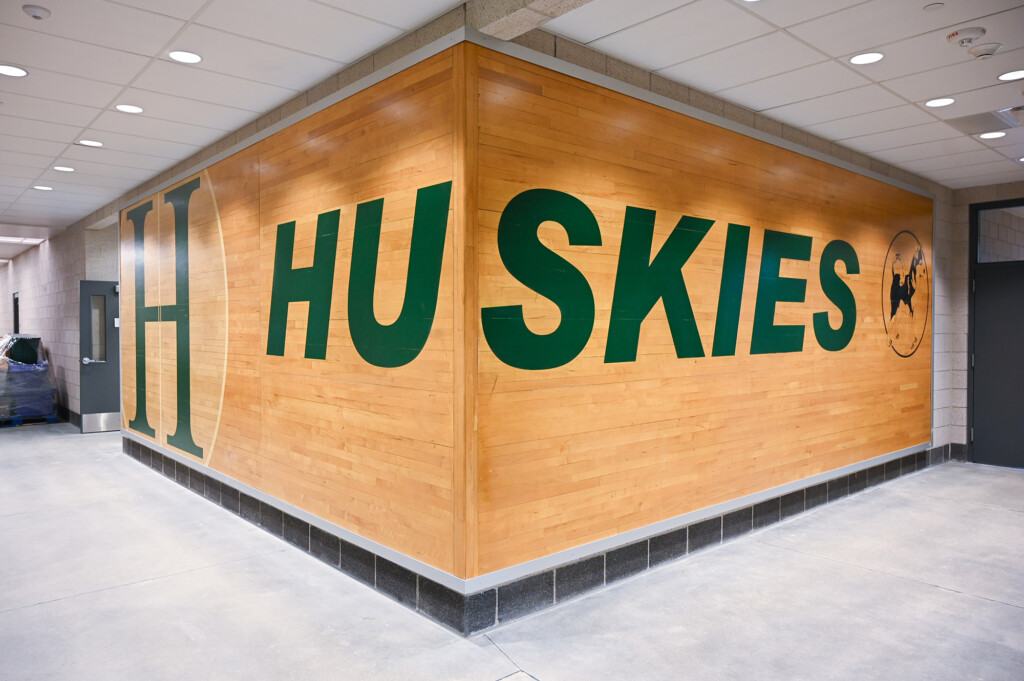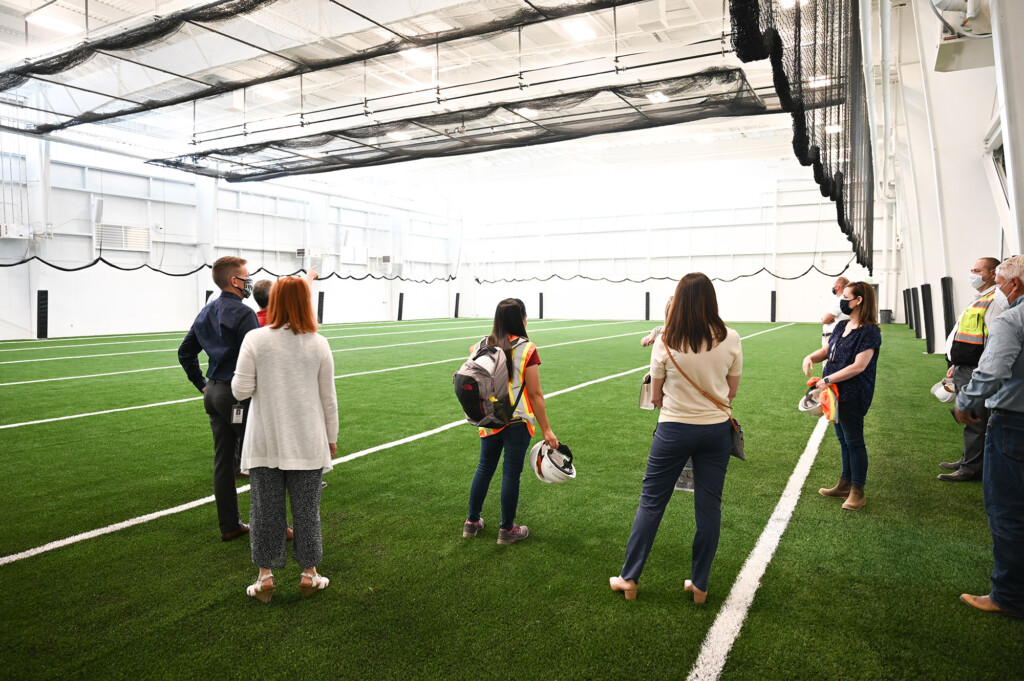 Hillcrest High School Fieldhouse