The form of the eight-story structure has been developed following AC Hotel Marriott guidelines for the brand, which include: 
Crisp, elegant with simple lines
Modern, not trendy
Purposeful stepping
Recessed planes
Sleek, clean lines
Timeless
A European feel is accomplished through differentiation of materials and emphasized strong geometries of form. On the north façade, which is the primary elevation, the application of an elegant white band rises from the sidewalk vertically all the way to form the parapet one module in from the street corner. The northeast corner of the ground floor is an outdoor space but it is not intended to be a connection to the sidewalk. The grade changes are nearly four feet along the primary north elevation thus resulting in a sunken patio. This serves as an overflow for main floor events when appropriate. 
The seven floors above house 164 guestrooms laid out and detailed according to the AC Hotel Marriott guidelines. A small fitness center serves the guest on the second floor with the back of house functions occupying portions of the ground floor and second floor. Parking for guests of the hotel will be shared in the garage space associated with the retail/apartment space being developed by the same developer of this property.
FFKR Architects served as Architect of Record for the core and shell.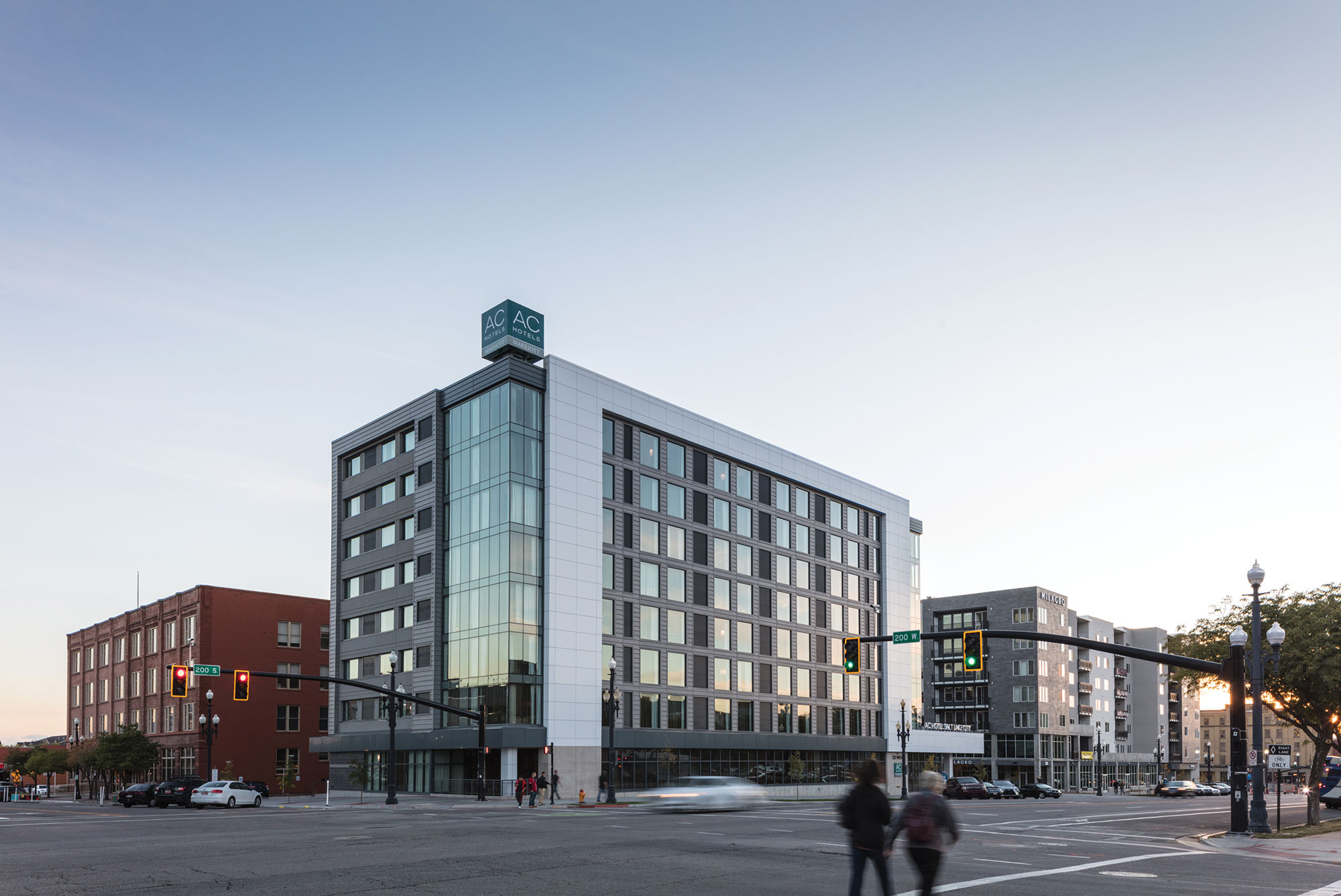 Corner View at 2nd south and 2nd West
A glass wall system at the corner provides unrestricted views for two rooms on each floor. The ground level is mostly glass which designates the hotel's interior public spaces.
Entrance Canopy
The entry canopy for the AC Hotel on the left and the Milagro apartments on the right.