Provo City Center was designed to be the spark to accelerate the revitalization of downtown Provo. A revitalization that would be achieved by implementing smart community growth principles that encourage quality higher density development. The City Center would feature a high density of shops, offices, entertainment, restaurant, and housing all of which were designed to create a critical mass of activity to pull people downtown to live, work, and play. The forward-thinking design and programming of this project would have facilitated the site to remain vibrant virtually 24-hours a day.
Physically the site must be about connections, movement, and synergy. This site was to be a gateway site and a transitional space that would connect quiet, single-family homes, intimate shopping, busy streets, city parks, and corporate centers. These adjacencies would require that each face of the project have a slightly different personality that will connect softly with each neighbor.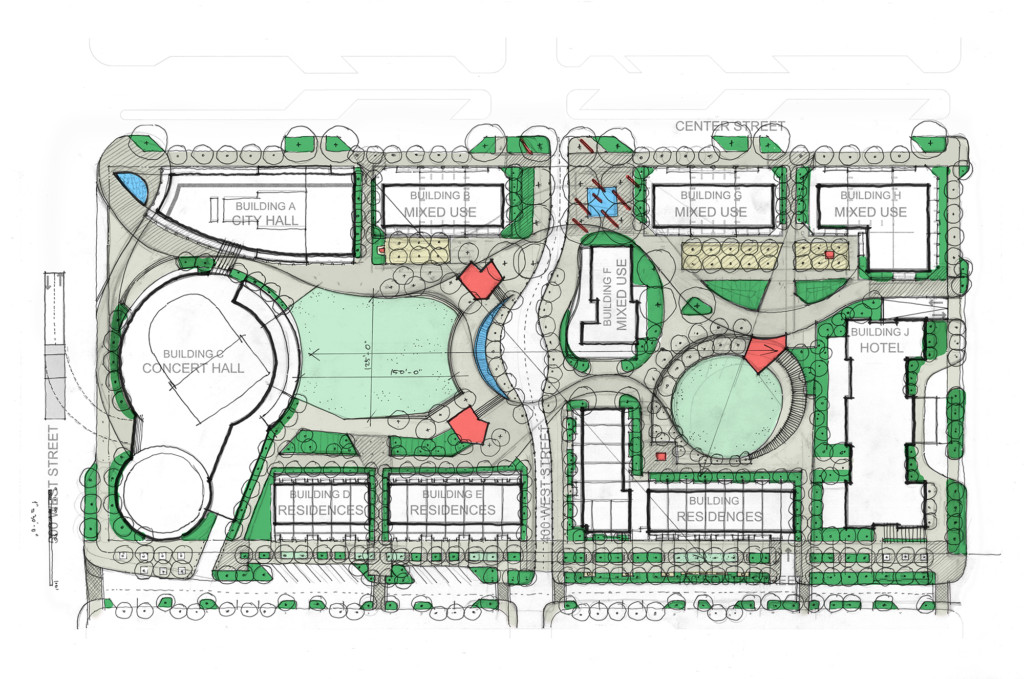 The Big Picture
Provo City Center was envisioned to be the spark to create meaningful connections. Connections need to occur physically, economically, and emotionally. The site was envisioned to embrace movement of all types and allow for shortcuts rather than barriers. We want people to move through the project as a choice route to get to their destination.
Drawing People In
The Digital Concert Venue will create a catalyst of activity in downtown and Provo in general. This facility will foster and develop the dynamic and ever-popular music and art emphasis in Provo and help extend this potentially massive market to Provo. Additionally, the state-of-the-art concert hall would attract high-quality family orientated productions and performances from around the world.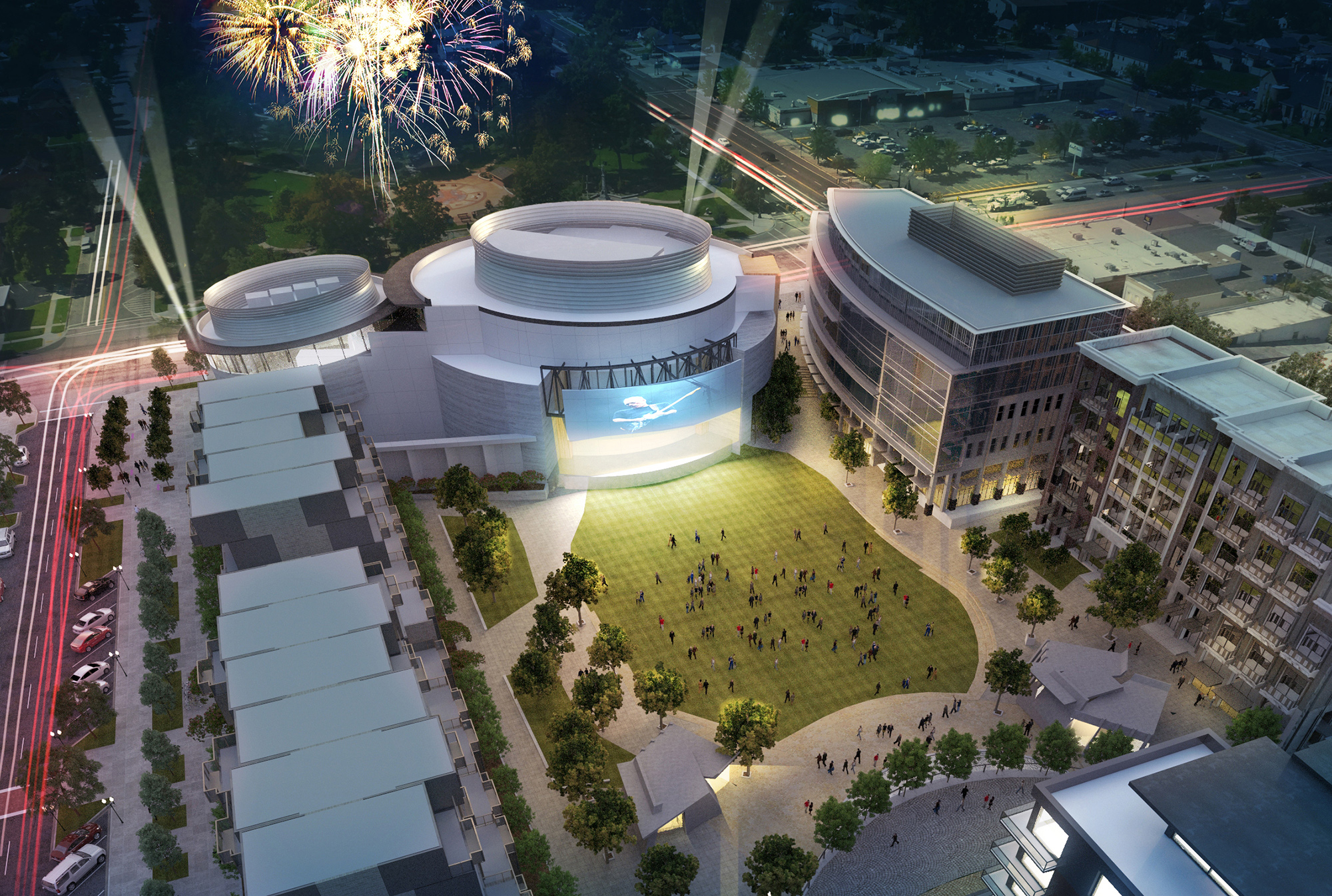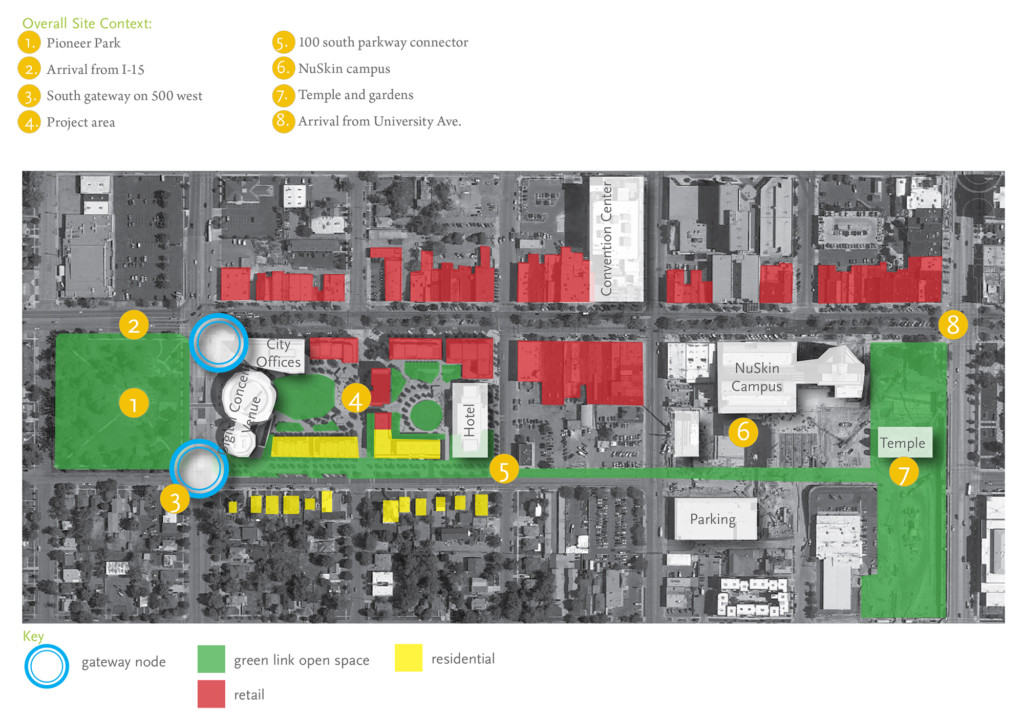 Site Relationship to Downtown
Site elements include three seven-story residential buildings that will offer a diversity in housing types beginning with two-story walk-in townhomes on the ground level with studio, 1-bedroom, and 2-bedroom units above. These buildings will greatly expand and support the very popular urban living options in Provo City. These residential buildings would create a buffer between the commercial activity on Center Street and the quiet single-family housing developments south of 100 South.