Kruse Commons is a modern multi-family development located in the Pacific Northwest. After years of just meeting the status quo, the residential market now requires a new level of amenity and quality of life experiences in order to be successful. FFKR was tasked with re-imagining the communal open spaces to create a sense of life, excitement, and community. The Kruse Commons accomplished all of this by defining the space into three experiences that would appeal to all ages and residents.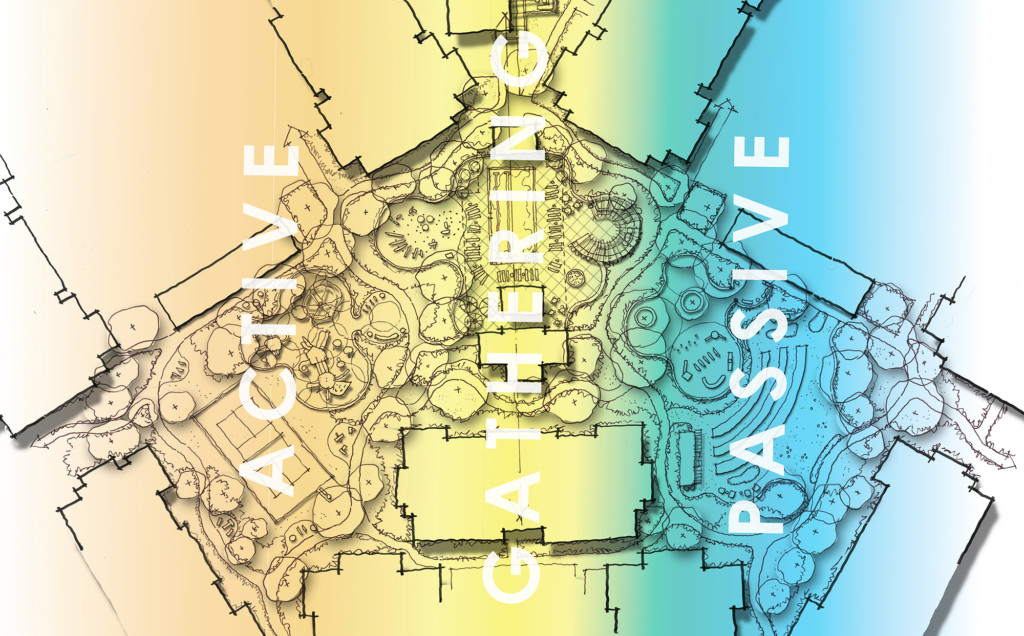 Designated Communal Areas
The central open space was divided into three distinct areas of experience, including active, passive and gathering, all of which are connected with a trail system for walking.
Active Zone
The active zone consists of a children's playground for all ages, pickle ball courts, fitness stations and challenge courses. The site also lends itself to biking, trail running, jogging or walking. Open lawn space was provided to allow for casual spectating and a number of non-traditional amenities also promote health and fitness.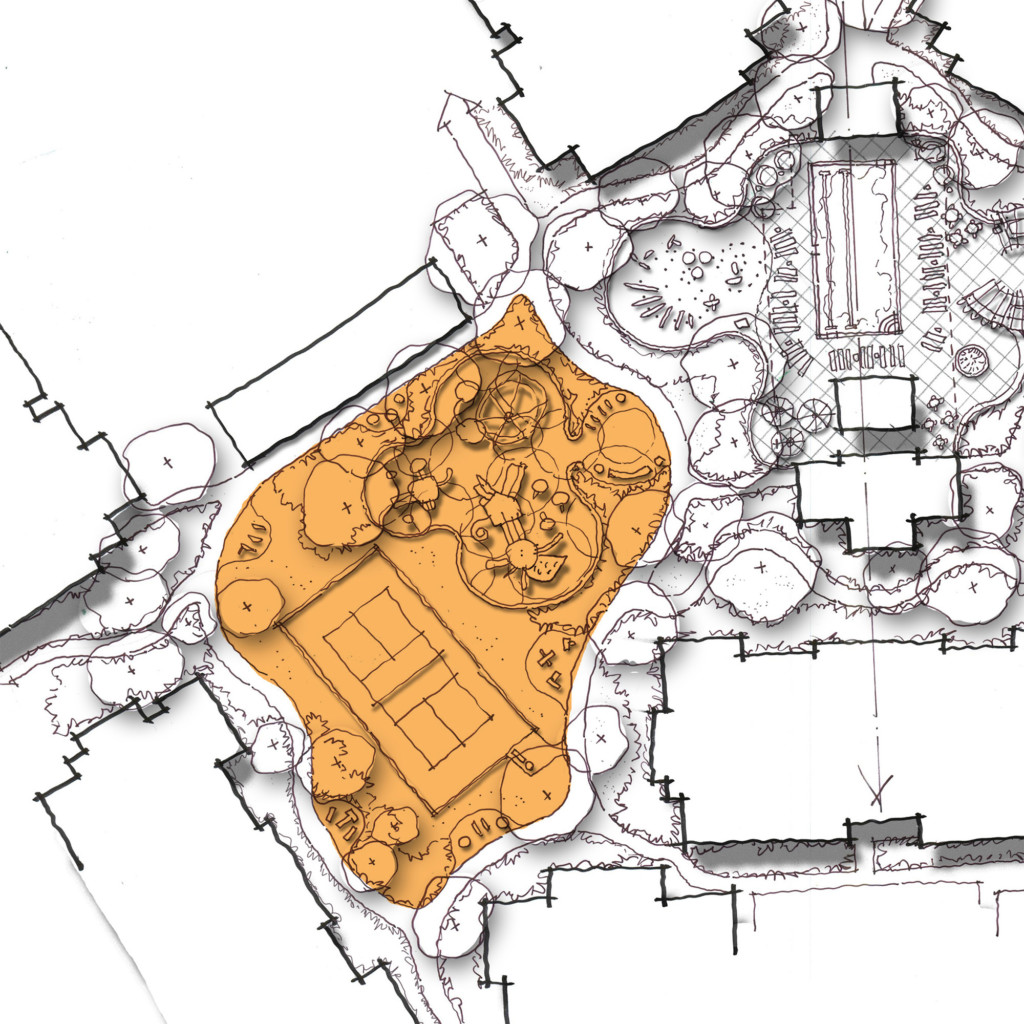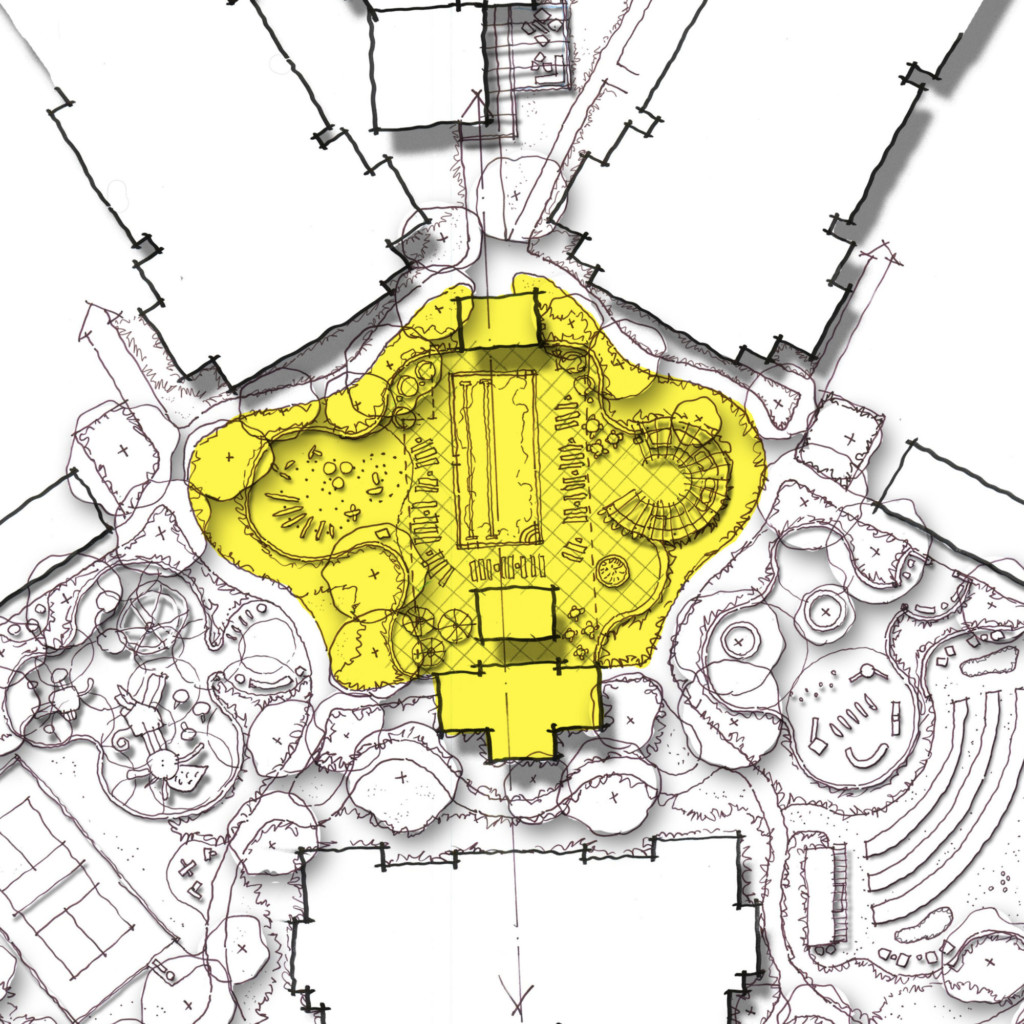 Gathering Zone
The gathering zone utilized the existing pool area at the core of the project and made better utilization of the remaining space to include a splash pad with pop-jet fountains and seating for spectating. A large fire pit and outdoor kitchen with a shade structure gave residents a place to gather and hold outside parties.
Passive Zone
The passive zone created small pockets of space under the existing canopy of shade trees including communal raised garden plots that provide residents with fresh produce. Also provided in this zone were chess/game tables, informal bocce court and a small dog park with an agility course to promote play.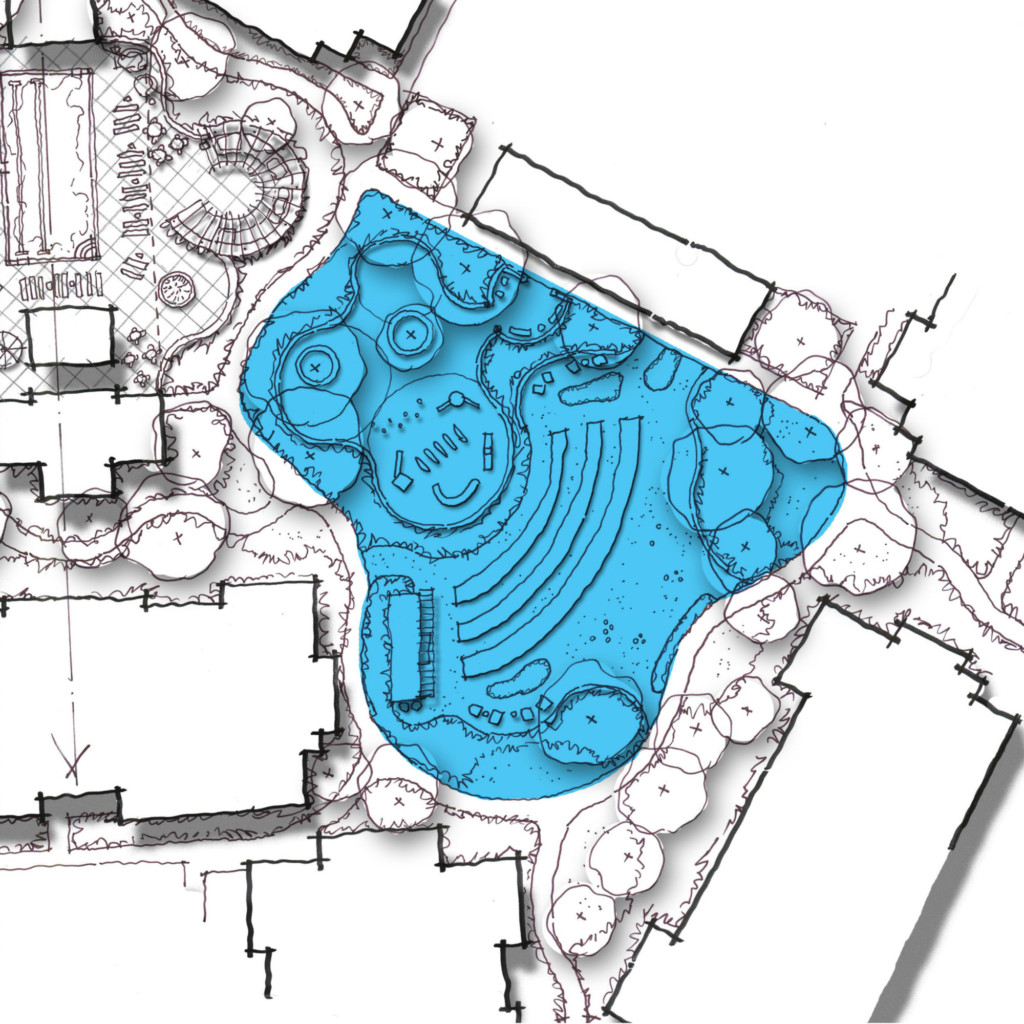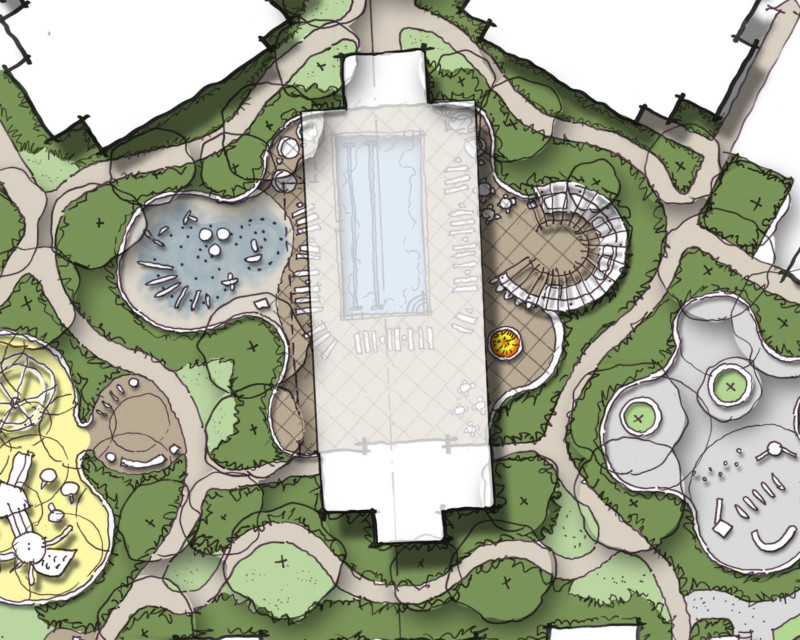 Covered Pool Area
The pool area is a central element for the surrounding community and yearly access was an important consideration. The pool features a retractable roof structure that would facilitate visitors through both sunny and stormy weather.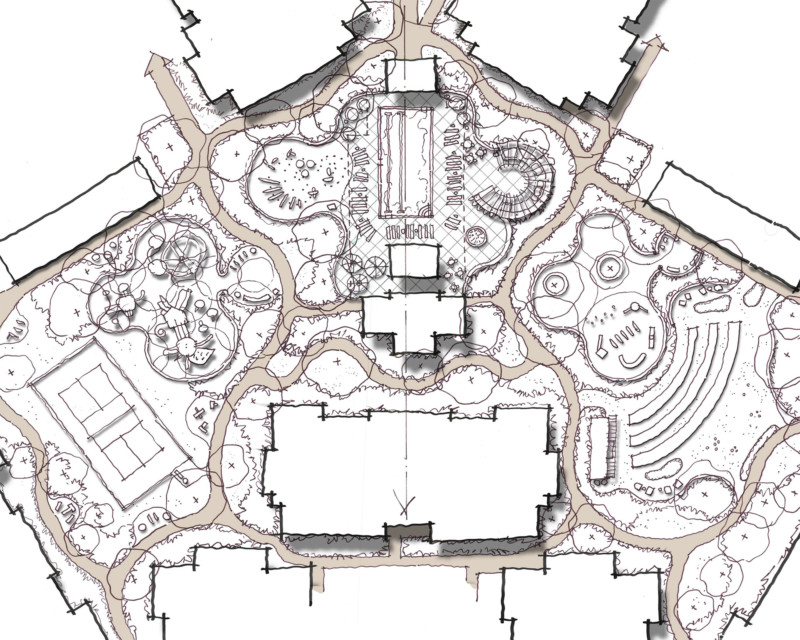 Walking Paths
Walking paths connect each element of the park and make exploration and discovery the main focus. Way-finding was a key component to insure the usability and safety as residents navigate through each zone. The goal was to promote movement and easy route finding, one which was accomplished through creative site plan.