Located on the west side of Farmington, the Evans family owns approximately 60 acres of land that has been in their family for generations. FFKR was selected to help envision a development that would leave a legacy for the Evans family and fill a much-needed niche in Farmington.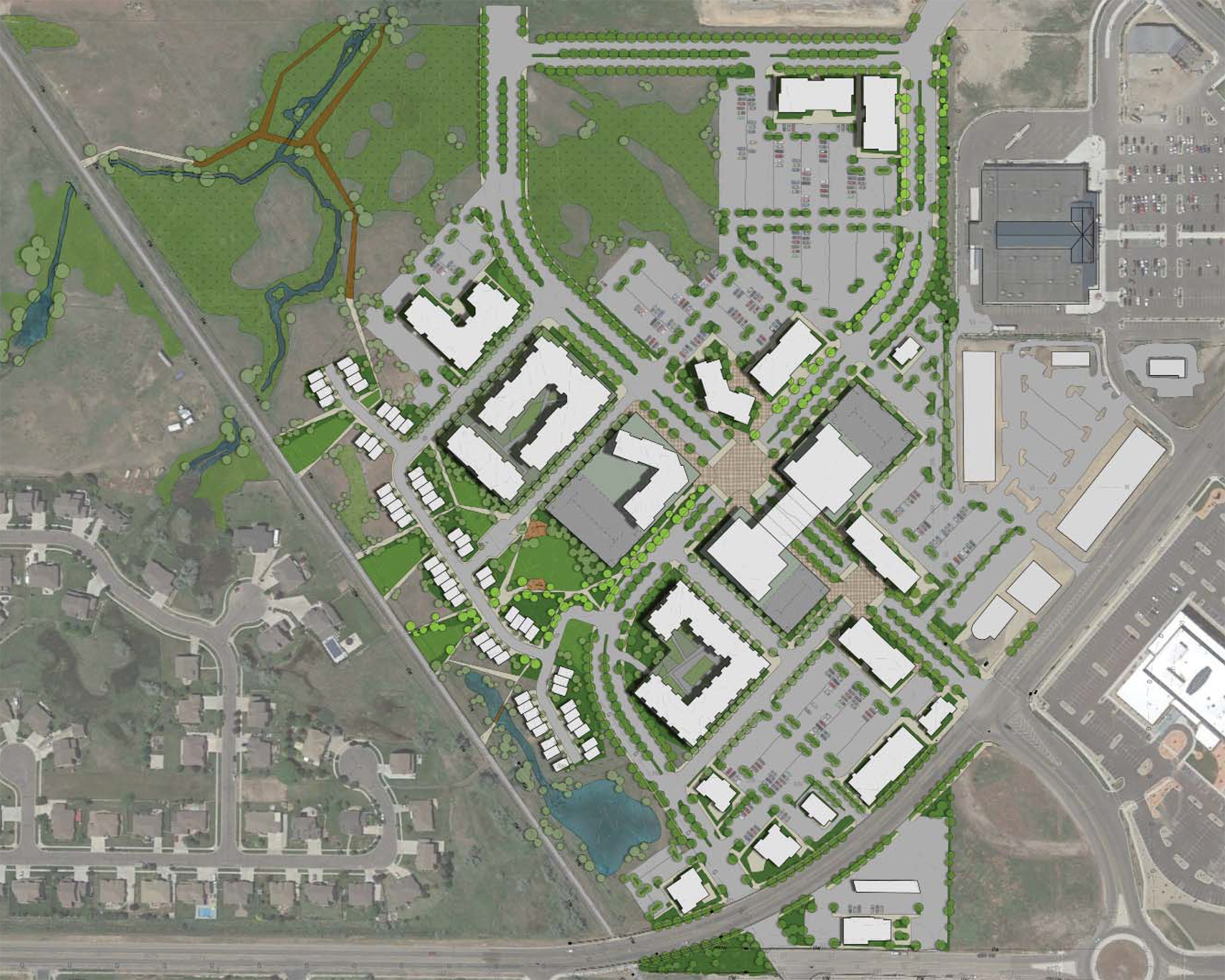 The Vision
Park Lane West strives to create a unique and vibrant hub for future residents and businesses on the west side of Farmington. The plan seeks to embrace the wetlands that cover approximately one-third of the site and derive a plan that integrates them and thereby creates an asset to the development in the form of open space.
Development Summary
A market analysis was completed and informed the development program, which primarily consists of office and multi-family residential.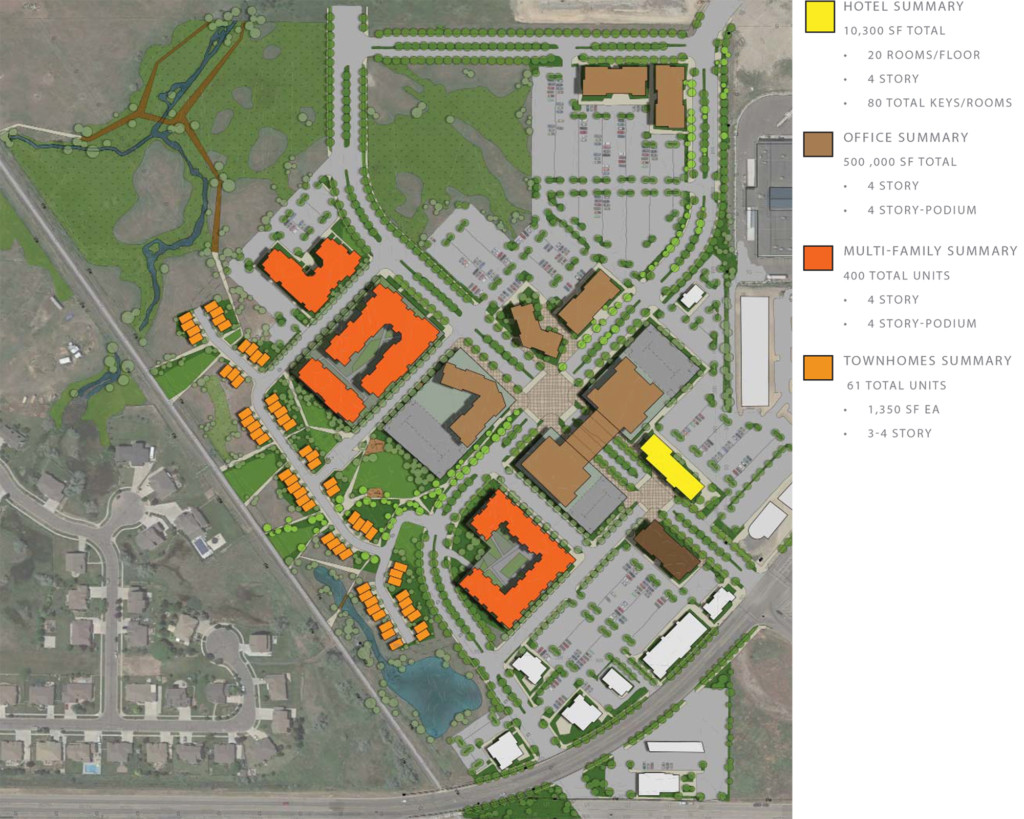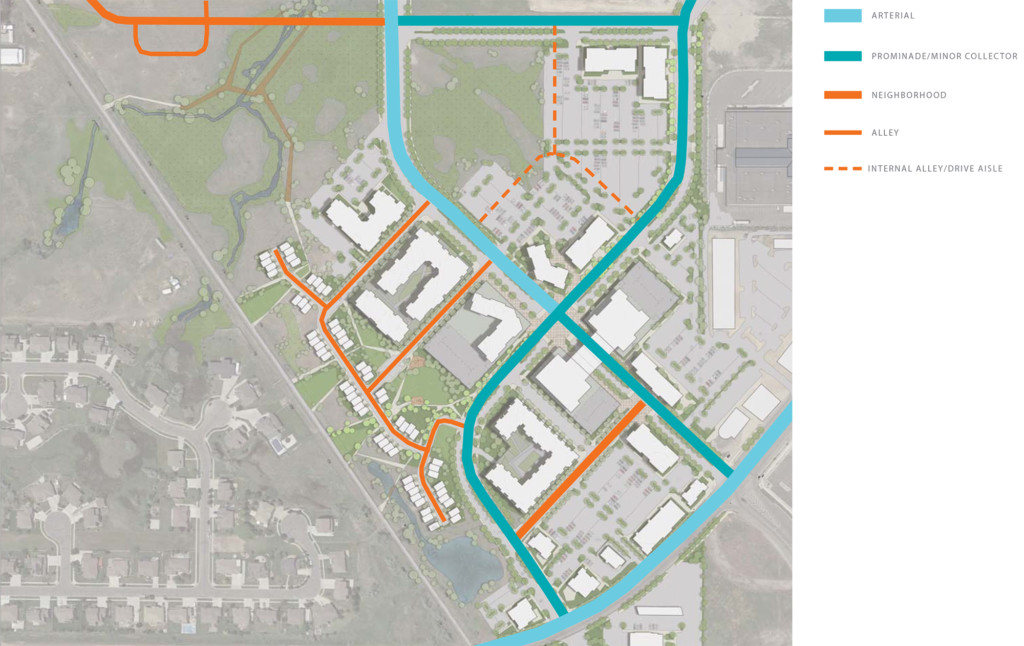 Accessibility
Smooth circulation was managed by designing an hourglass street pattern. The main arterial street allows for quick access to the center of the site, while the promenade connection street allows access to each corner. The neighborhood and retail side streets offer seclusion from the main thoroughfare while still offering quick access to enter and exit.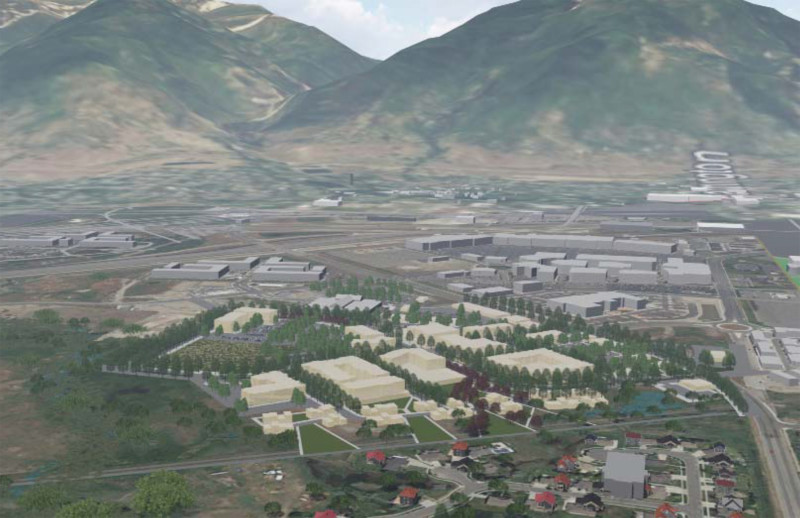 East Areal View
Looking towards the Wasatch Front, the East areal view shows the residential area.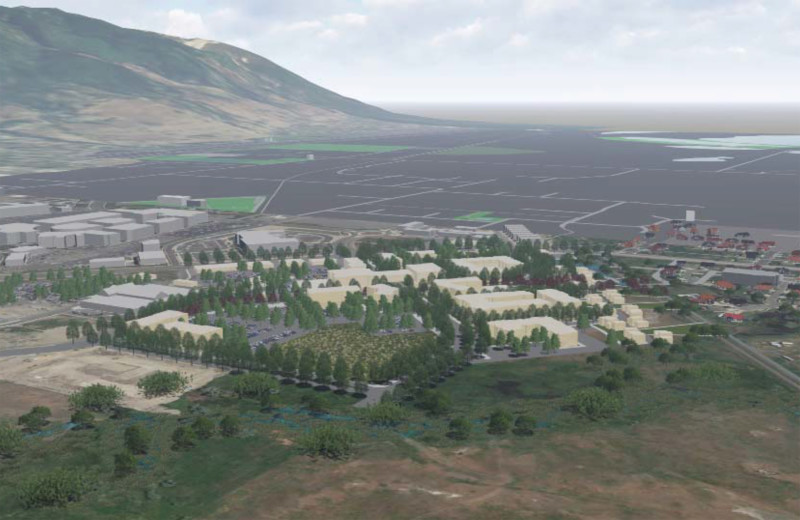 South Areal View
From the South areal view, the multi-family units can be seen as well as the main access arterial street.