The re-build of Provo High School encompassed over 350,000 square feet of building construction and campus design. Located on a greenfield site, between the rapidly developing residential communities of west Provo and Utah Lake, thoughtful attention was given to low impact development and maximizing land use in order to blend with the surroundings. FFKR provided Architectural, Interior, Planning, and Landscape Architectural design.
FFKR's Planning and Landscape Architecture studio was tasked with providing the District with a cohesive and efficient campus, incorporating ball fields, sport courts, and multi-purpose fields and open space, while dealing with the many challenges associated with the site. Safety in circulation, and reduction of conflict between pedestrian, bicycle, vehicular, and bus traffic informed the design.
Design looked beyond the aesthetic to create a sense of school pride and unity by providing outdoor courtyards, learning environments, and gathering spaces incorporated throughout the landscape. Focus was also placed on durability, sustainability, and integration into the existing community with the finishes and landscape design. Smart use of land form and planting was used to direct, orientate, and screen views where appropriate.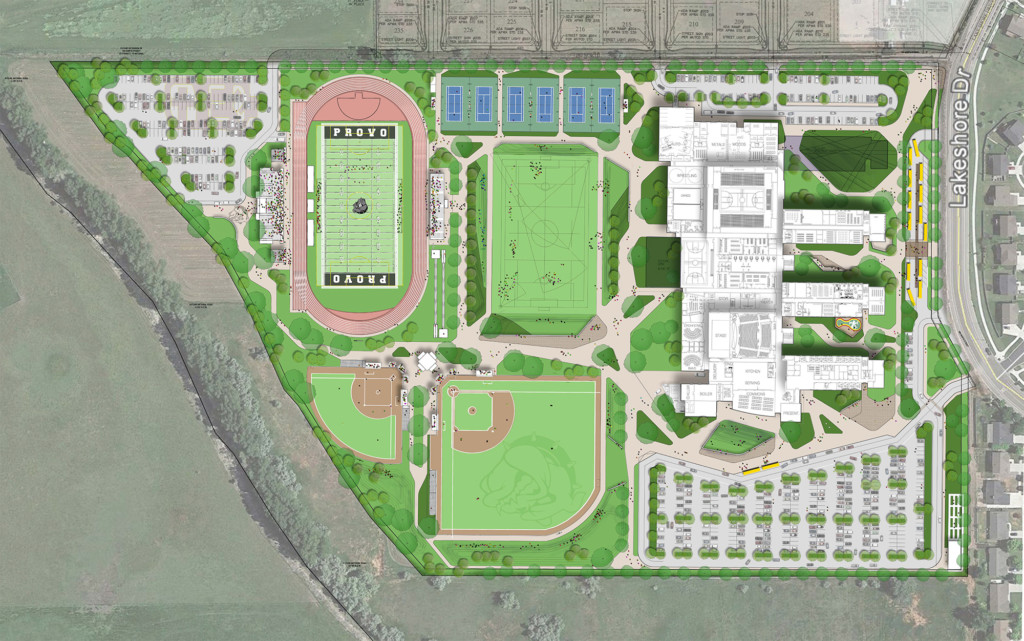 Design Process
The original plan was to re-build Provo High School on the existing site on University Avenue in the heart of downtown Provo. The site was moved after much thoughtful design, to a greenfield site on the exterior perimeter of North Provo.
Final Design
Despite the new site being larger, at 40 acres in size, it was still substantially smaller than most new build high schools. The limited scale was a challenge but also an opportunity to maximize the space to its fullest potential. As such, the final site plan represents over 800 different variations and adjustments.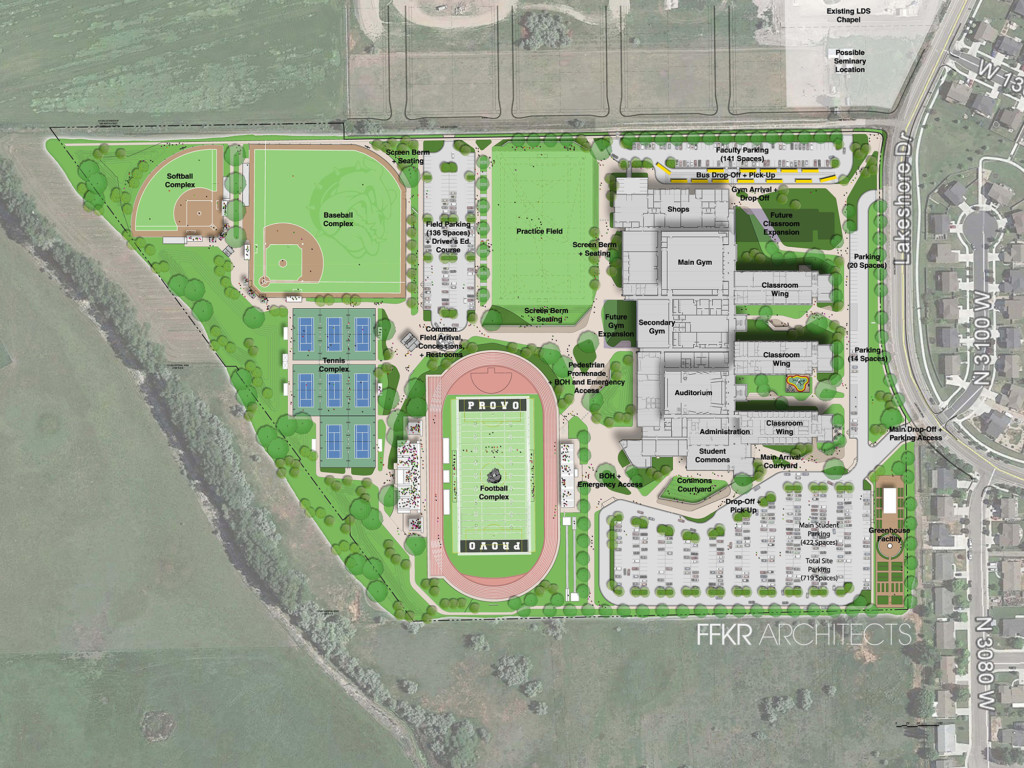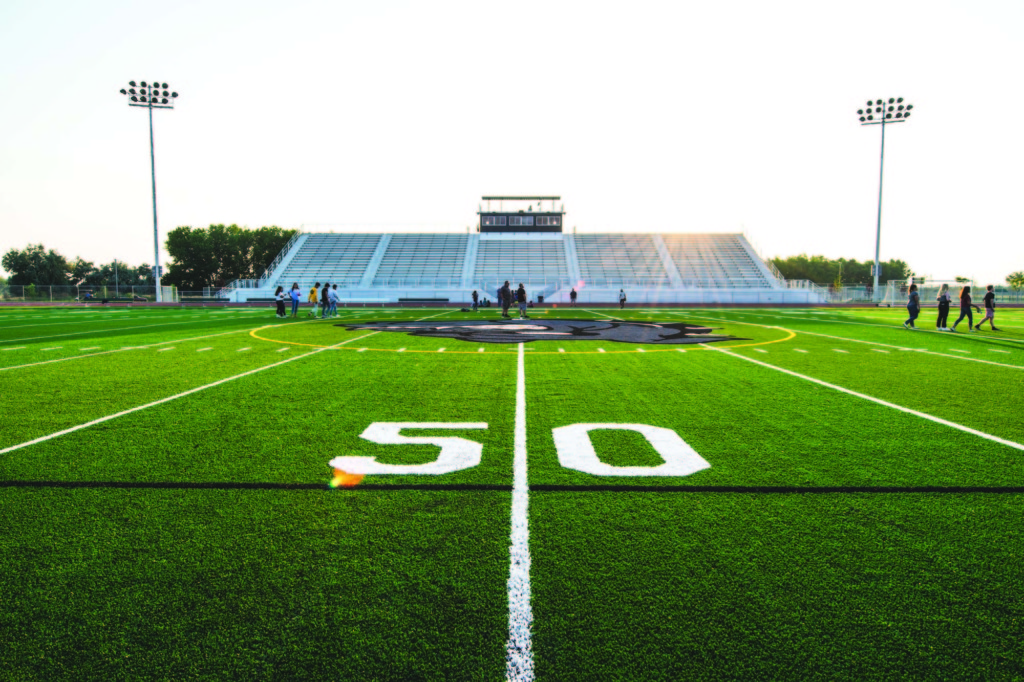 Goal for project
FFKR's Planning and Landscape Architecture Studio strives with every project to advance the conversation of environmental responsibility, green infrastructure and sustainable consciousness as it applies to its locale. We believe in the value of design and the value of experience. A primary goal of every education project is to create comfortable, safe areas of gathering which promote social interaction and learning. Although not every advancement of thought is implemented, any small change to the status quo is a victory for all.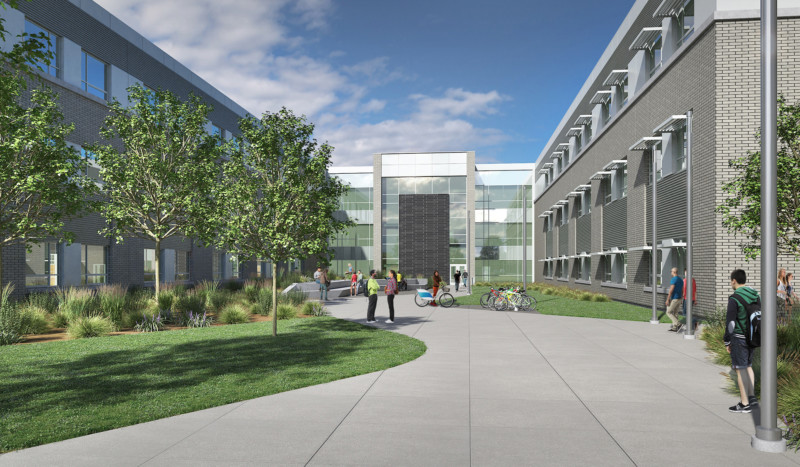 Gathering Space
Social interaction is a critical component for an education build. Provo High School features a number of comfortable and safe gathering spaces between wings of the building.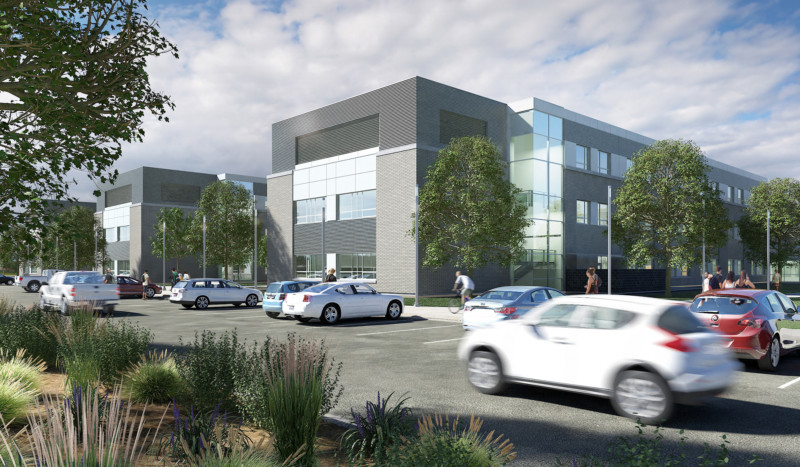 Accessibility
It was important to account for growth and accessibility to the site. This was facilitated by a centralized access point and a number of easy access parking areas. Our goal in the design was to making pick up and delivery, student parking and visitor parking as fluid as possible.