Provo High boasts a long and varied history of tradition. Originally constructed 1920 in the heart of downtown Provo, and relocated in 1956 to a nearby urban site, integration with Brigham Young University and commercial development has always been a factor until the latest iteration of Provo High was imagined west of town and close to Utah Lake.
Unencumbered by existing buildings on a 40-acre site the school has better proximity to the residents who attend Provo High. With this more generous site, the school was organized in zones that facilitate both academics and extracurricular activities. Parking was thoughtfully arranged to separately accommodate students, faculty, and events where it is needed most.
Provo Administration assembled a large and varied list of stakeholders to inform the design decisions. FFKR hosted several community visioning workshops and many one-on-one meetings with faculty and thoughtfully incorporated a wealth of ideas and dreams into the final design.
Though Provo has a traditional past, it is quickly becoming a regional tech capital. The design then called for a nod to tradition with materials such as brick, but with clean lines and a neutral modern pallet. Vibrant touches of color on the interiors will add vitality and a refined youthful feel for the Bulldog students.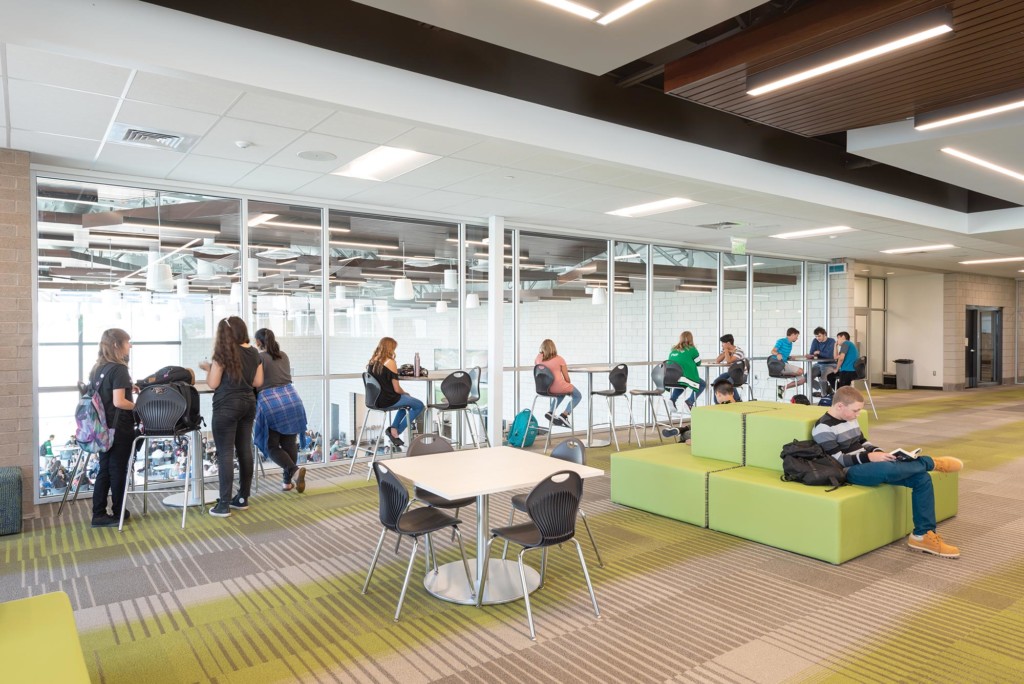 Media Center
The media center at the new Provo High School. Located on the second floor, student study areas overlook the commons area.
Main Entry
The main entry to the new Provo High School. For security, visitors and students must enter here after the school is in session.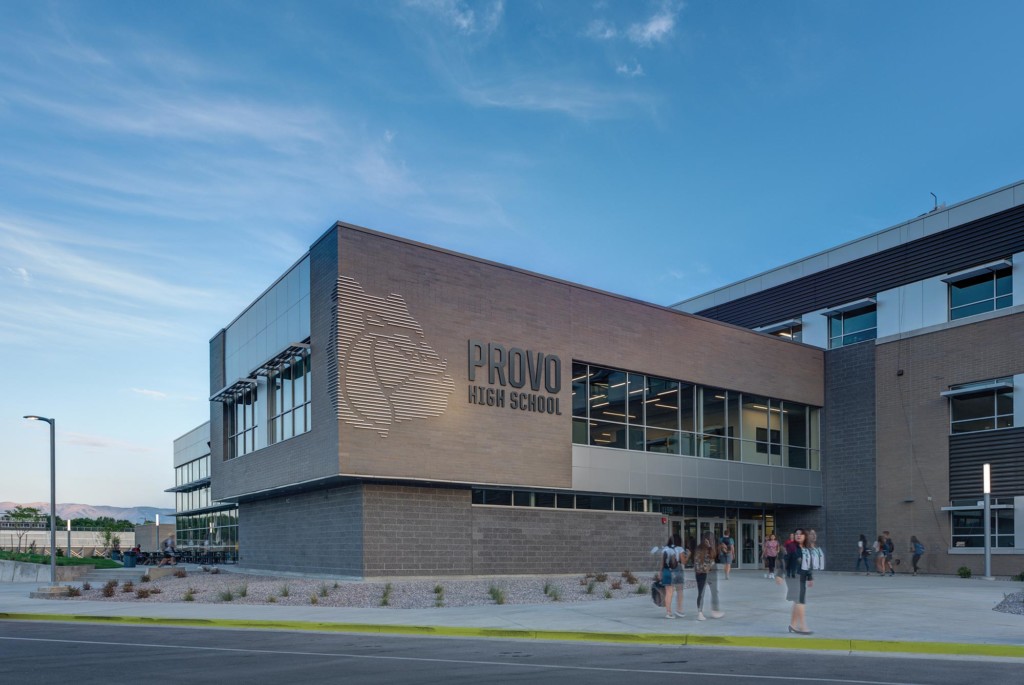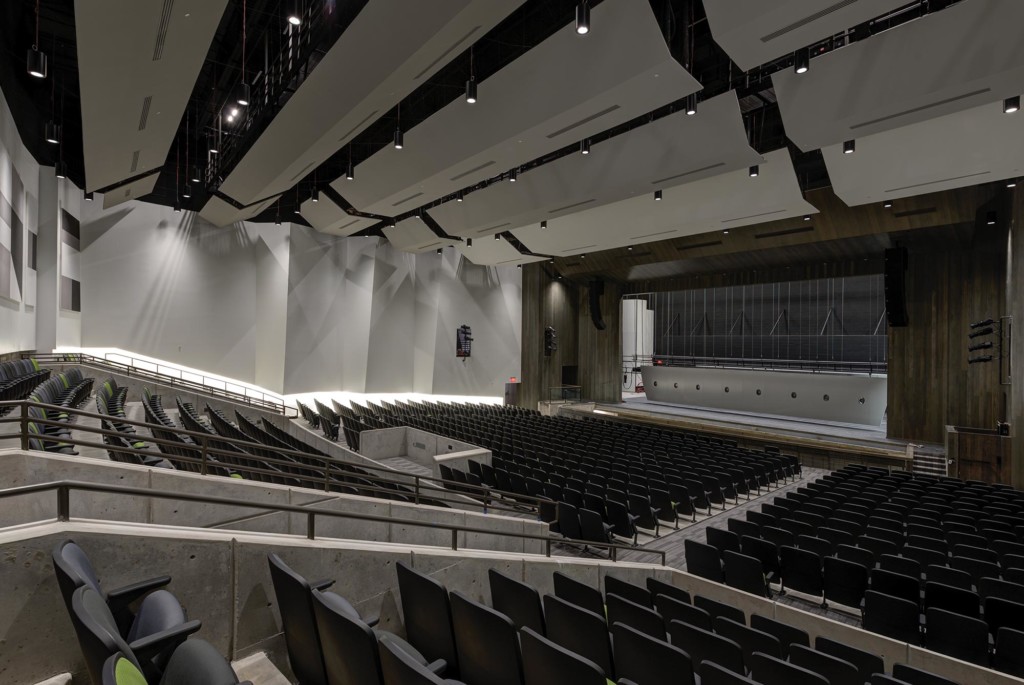 Auditorium
900 seat auditorium at the new Provo High School featuring a 3/4 fly loft and full orchestra pit.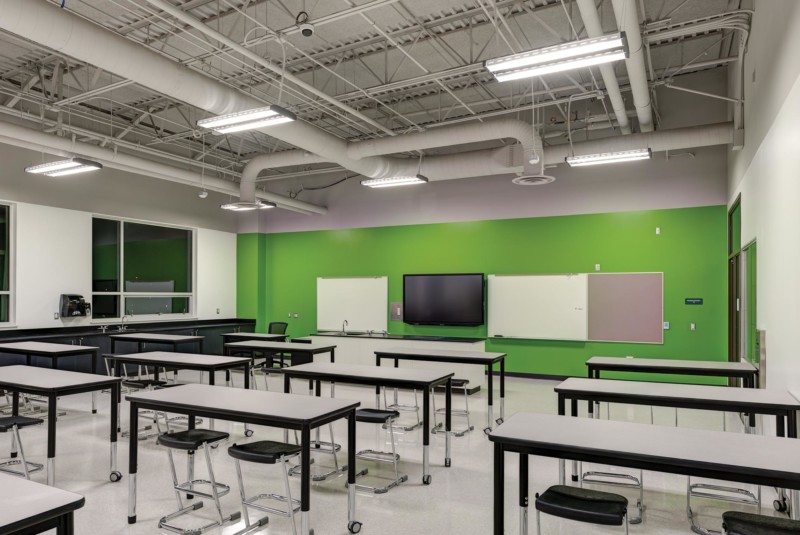 Laboratory 
Physics lab at the new Provo High School. Roof structure was designed to allow experiments to be hung from above.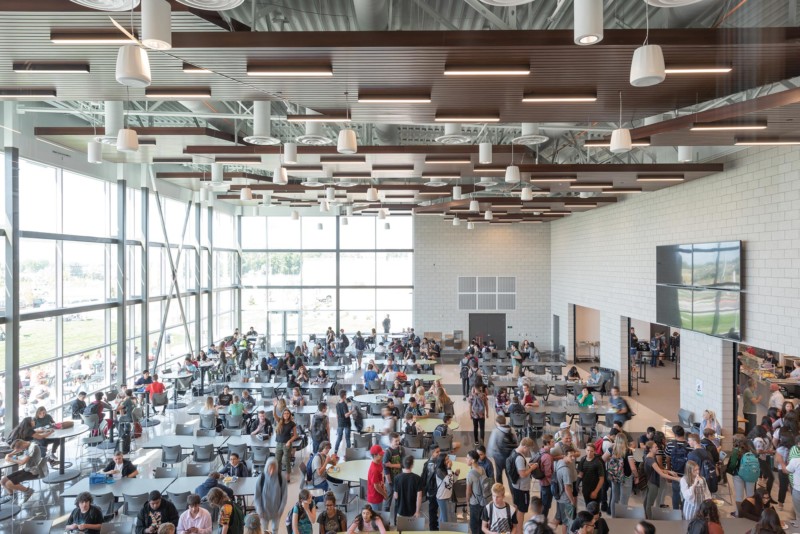 Commons
Student commons at the new Provo High School. This multi-use space provides space for the schools cafeteria, school dances and community meetings.