FFKR is providing the Fallon Paiute-Shoshone Tribe with master planning for this mixed-use development in Fallon, Nevada. FFKR has worked closely with the Tribe's business council and enterprise group throughout the project to determine how best to meet their needs. As a result, the concept is to create a pedestrian main street experience which will include office space, housing, retail, restaurants, a cinema, and casino hotel.  Retail spaces line the main boulevard with a fountain square at the center anchored by the cinema. The first components of this phased development are scheduled to be completed in Fall 2014.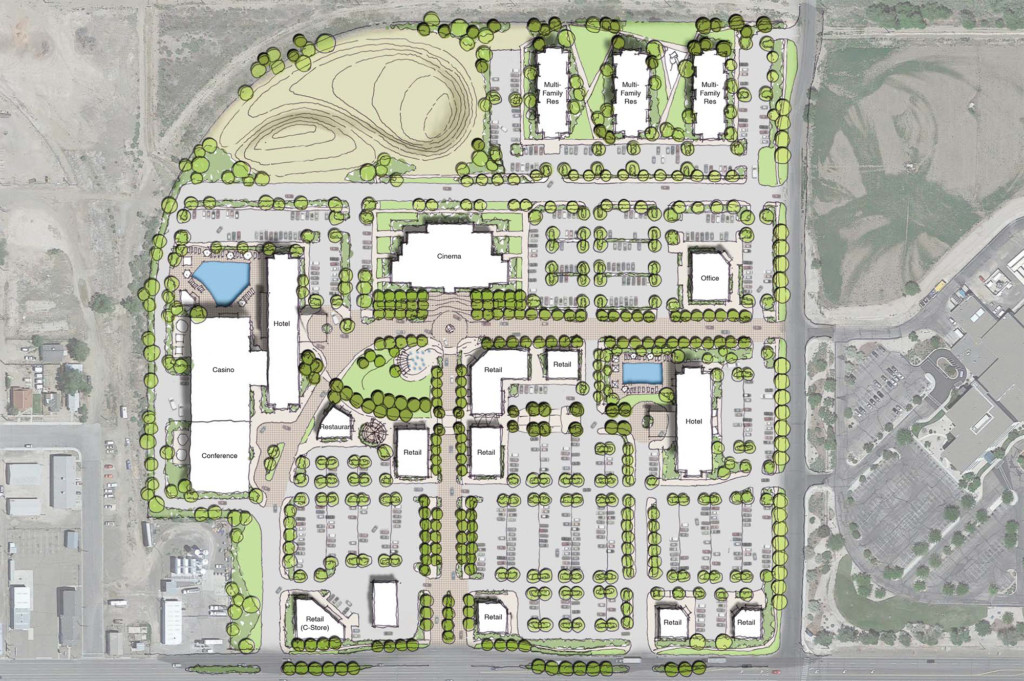 Conceptual Master Plan
The plan for the Fallon Paiute-Shoshone Tribe endeavors to create a place for people to meet and enjoy time spent together. It also offers a place for people to live and work near much needed entertainment and retail.
Walkability  Diagram
Walkability and way finding was an important facet in the overall site plan, as such a strait forward street path design was utilized to guide patrons to their destinations. Parking was integrated both on the exterior and interior which improved accessibility for all ages. It was important to keep the site walkable by forming a radius of 1/8 of a mile from the center of the site.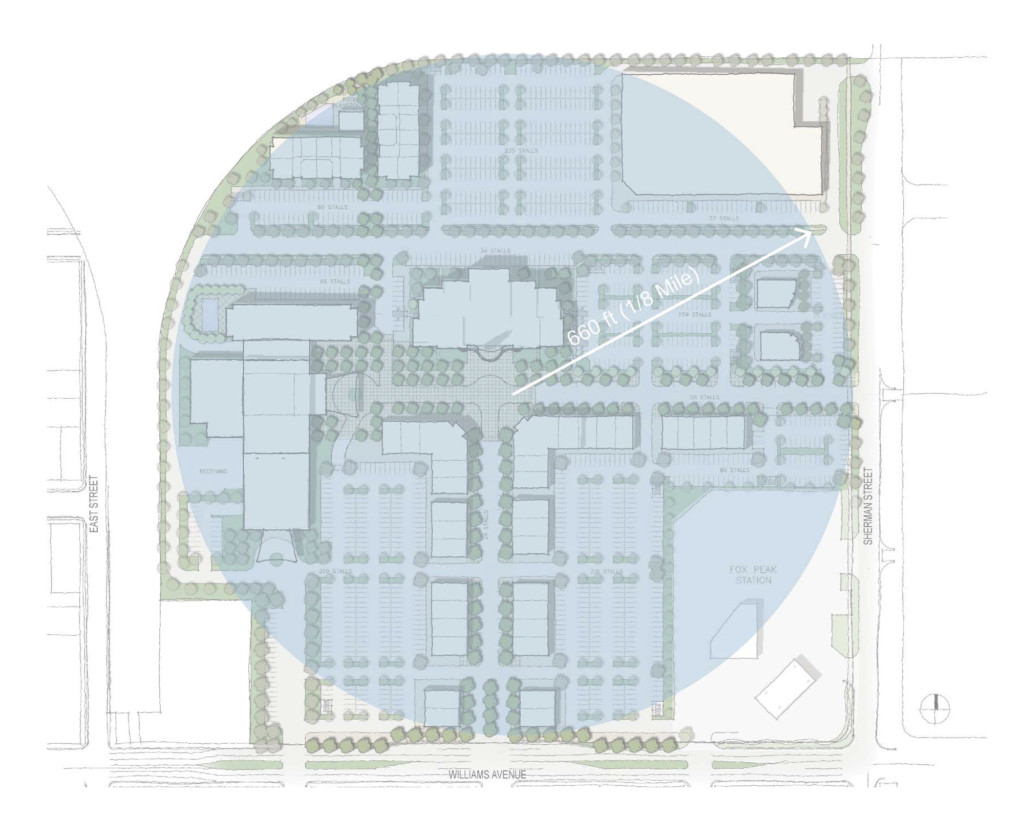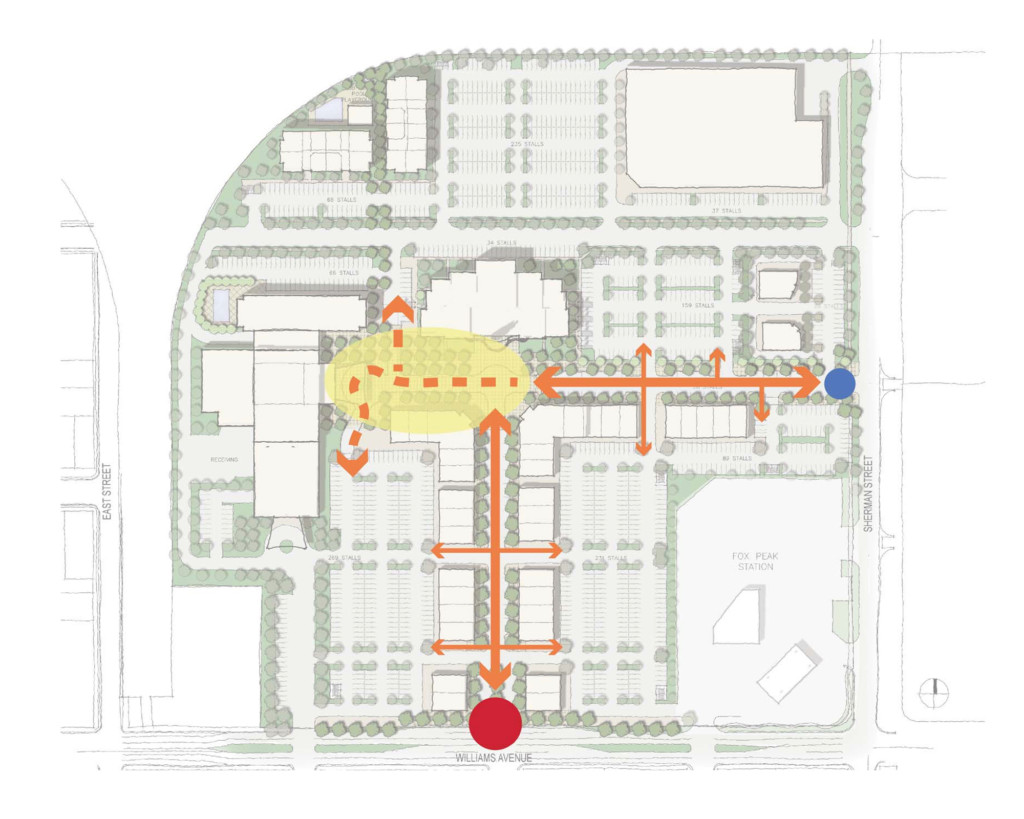 Access Diagram
A high degree of accessibility was achieved by designing thoroughfares for visitors to drive down. This allowed access deep into the site plan and maximized the provided space. Two main access points were provided to create an easy flow for visitors coming and leaving.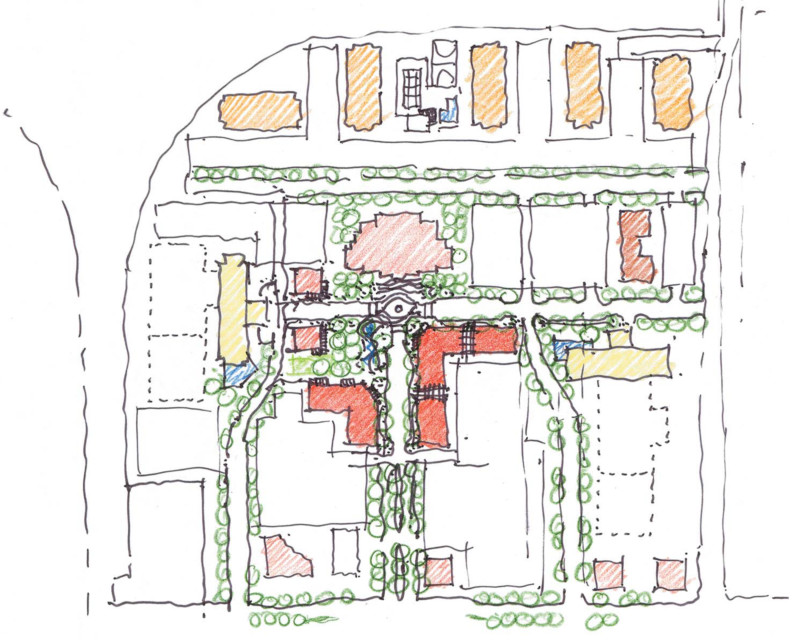 Green Space
An important aspect during the design phase was to surpass recognized norms and expectations. As part of the initial site plan, a large majority of space was provided for an abundance of plant beds and trees. Green space not only helps create a better overall aesthetic but also adds value for visitors.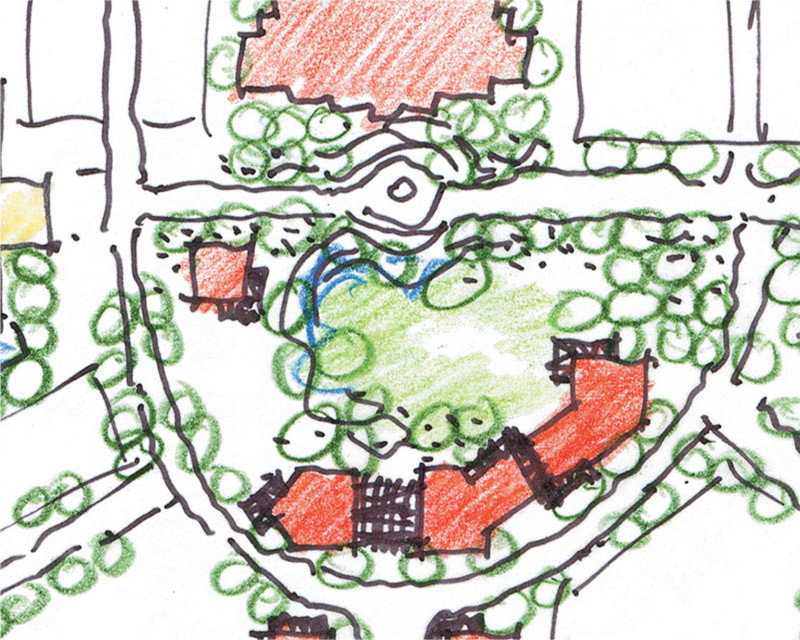 Gathering Space
Gathering spaces can be found throughout the site and utilize the natural congregation points of interest while also keeping visitors centralized. The large open spaces feature tables for outside dining, lounge areas and site amenities to provide for any addressable needs.