Concurrent with the design and construction of BioFire's new corporate campus, the FFKR design team developed this short-term lab and office TI project to meet the client's urgent need for additional space. The project goals were clear: fast delivery, cost-efficient design, and maximized space utilization.
650 Komas was designed strategically for phased construction and occupancy due to varying tenant leasing schedules. Working with the landlord (Woodbury Corporation), FFKR and BioFire developed creative solutions to fast-track the first occupiable space and positioned the remaining areas to be construction-ready in order to minimize construction schedule and cost.
The pressing need to maximize the number of personnel and house them quickly in the space drove the design. Our team developed neighborhood workspaces to cluster employees strategically and promote collaboration. The design team worked closely with the client to find the appropriate balance between space efficiency and creating an equitable environment equipped with healthy working spaces that enjoy access to natural light and phenomenal cross-valley views.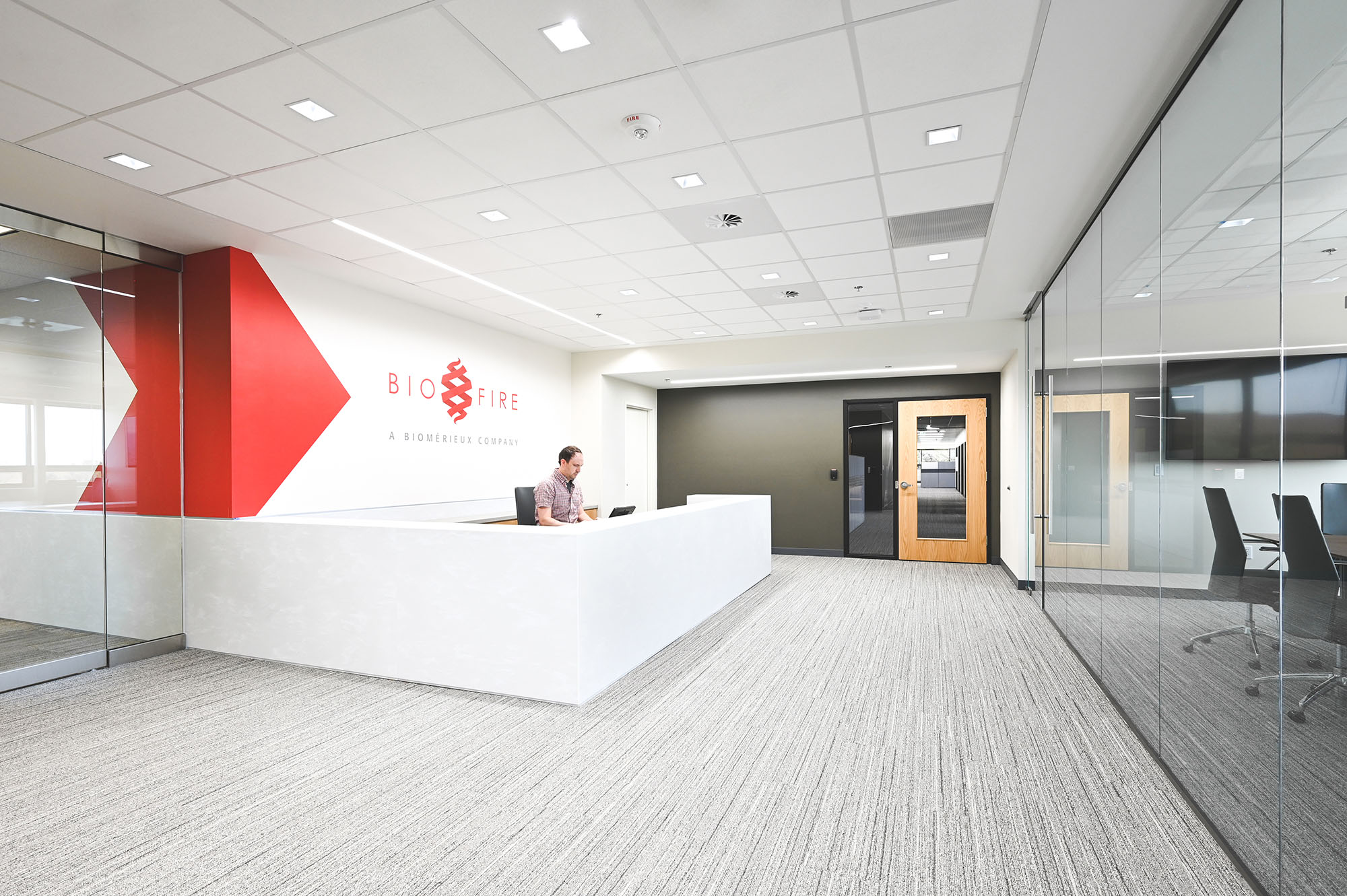 Lobby
The lobby design leverages the use of all-glass systems paired with adjacencies to the building commons and BioFire's main conference room to transform a compact footprint into a grander experience. Further, the design team created environmental graphics and other architectural elements that traverse these complimentary spaces to create a dynamic entry sequence that welcomes staff and guests to BioFire's satellite home.
Workplace
The design team created environmental graphics throughout the project,  including the office storefronts,  which take cues from BioFire's double-helix logo. Being a short-term space, applying the pattern via custom-printed vinyl film represents a cost-efficient solution that will last the lifespan of its intended use to create a tailored look and feel for the end users.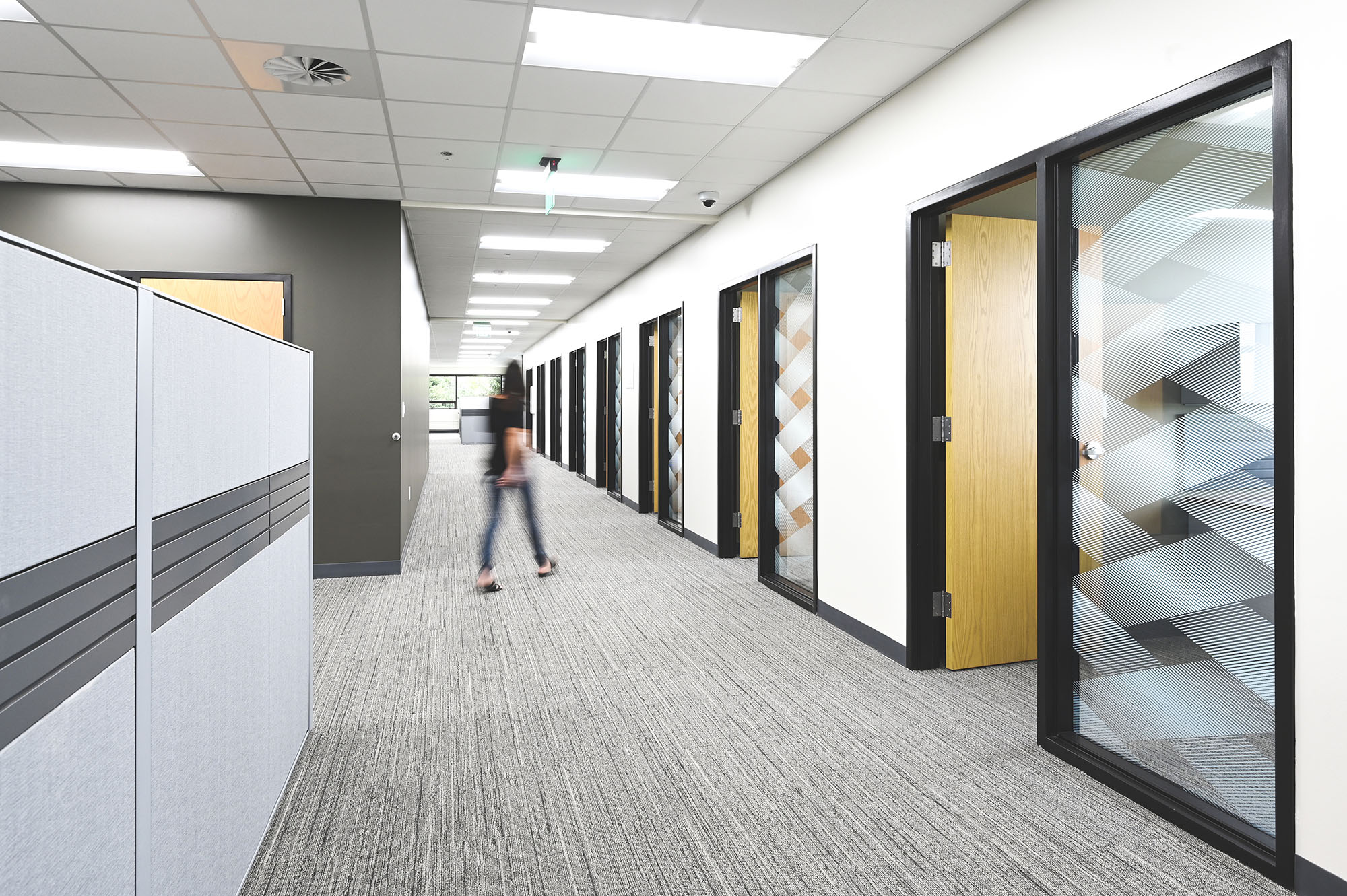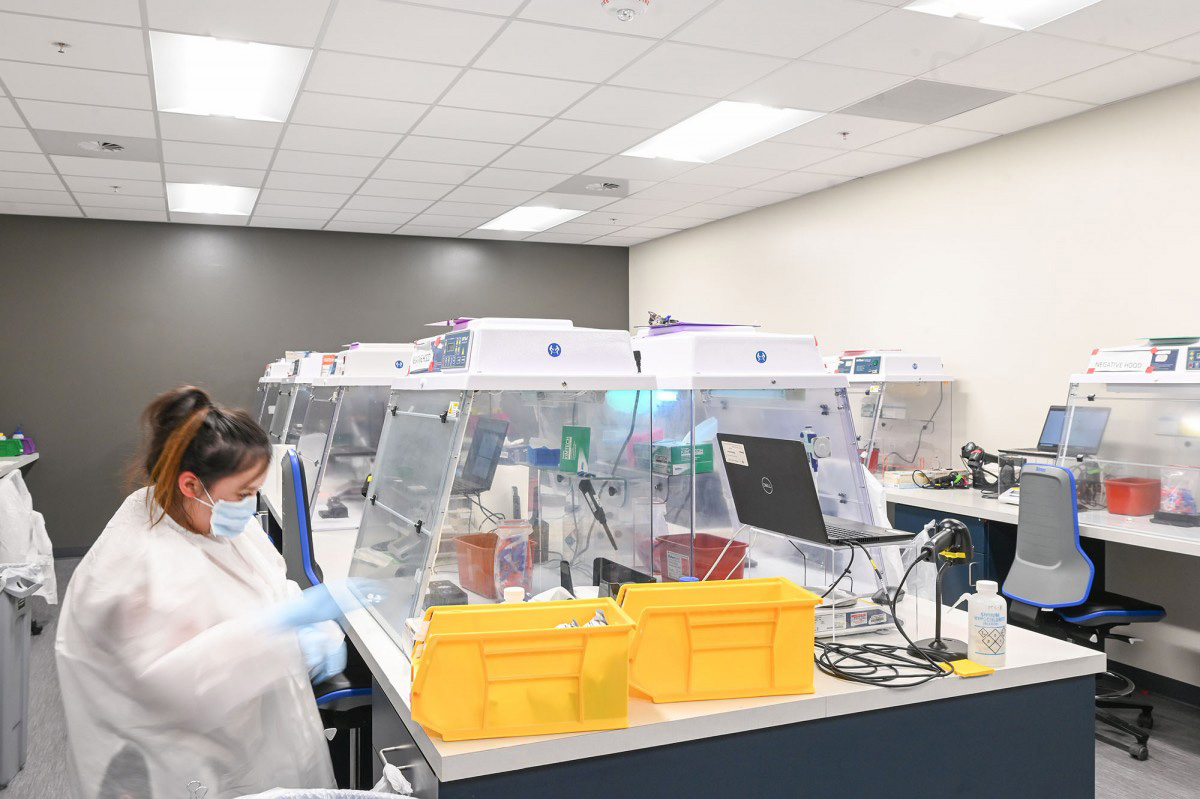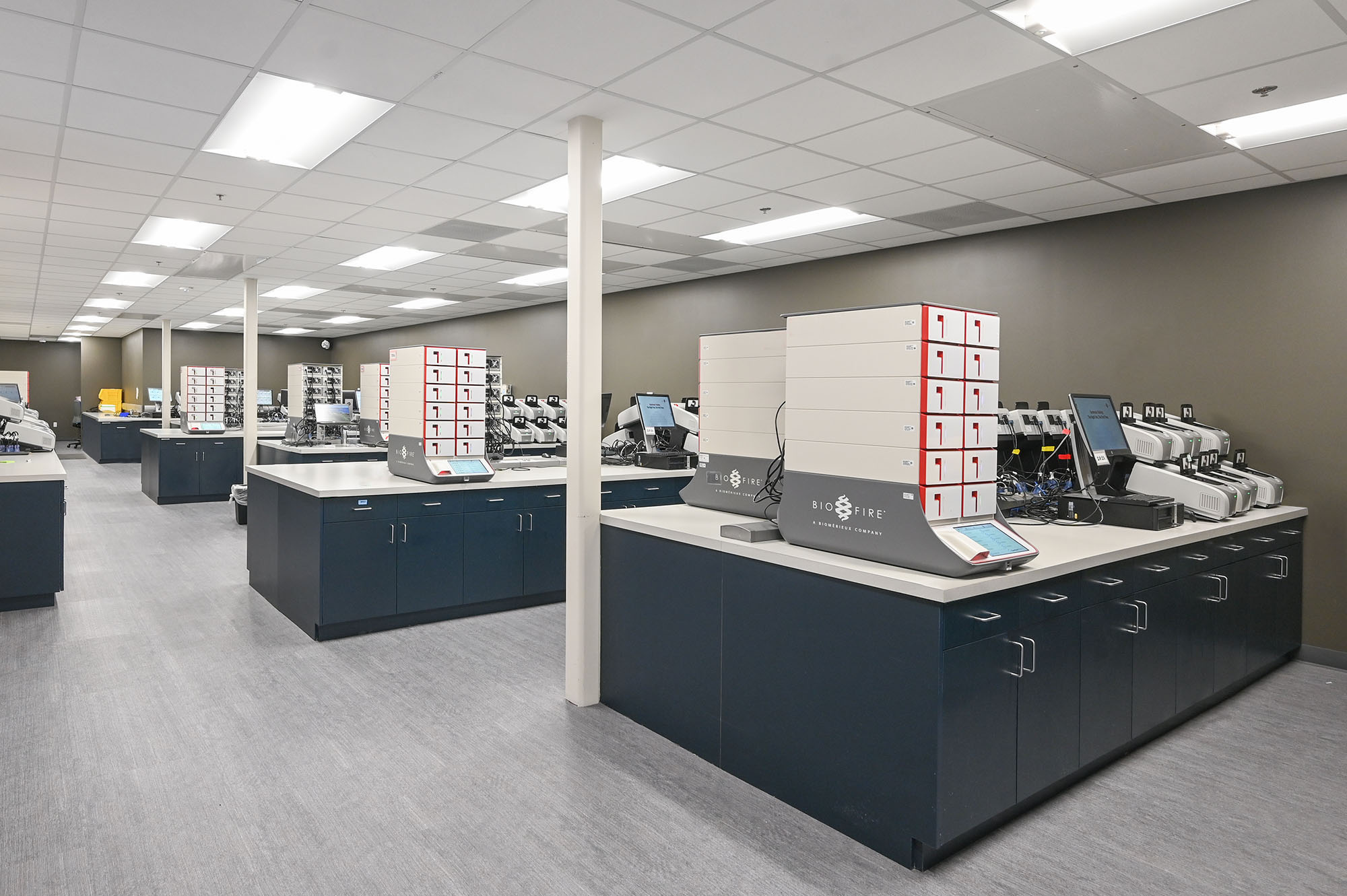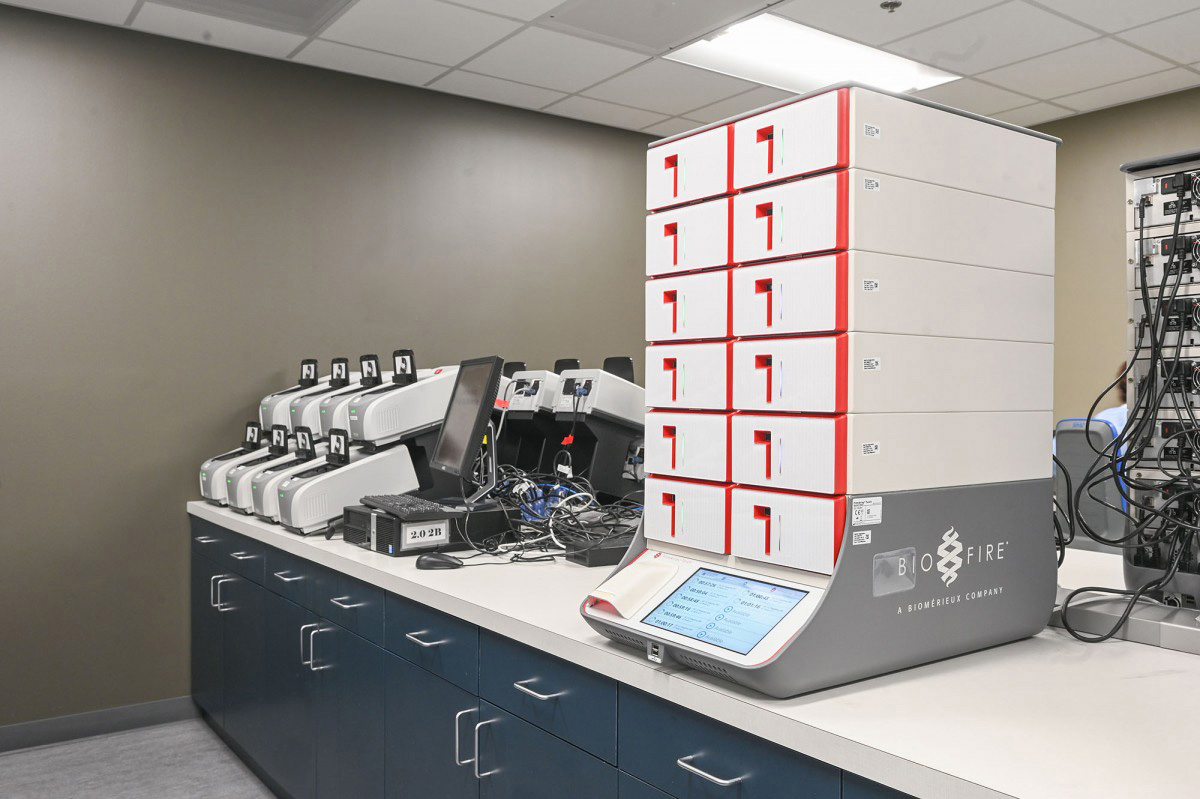 QC Lab 
The QC lab is an access-controlled space requiring specialized gowning processes for entry and exit. The lab includes a variety of specialized quality control spaces and a support program,  including offices, conference rooms, and a robust receiving area. The design team worked closely with the end-user group to understand and optimize material, personnel, and workflows while adapting to the idiosyncrasies of the existing building.