The BioFire Service Facility was designed to allow BioFire to provide periodic decontamination and servicing of their proprietary Film Array polymerase chain reaction instruments. The facility was designed to house 144 workstations for servicing of the hardware and electronics inside their instruments.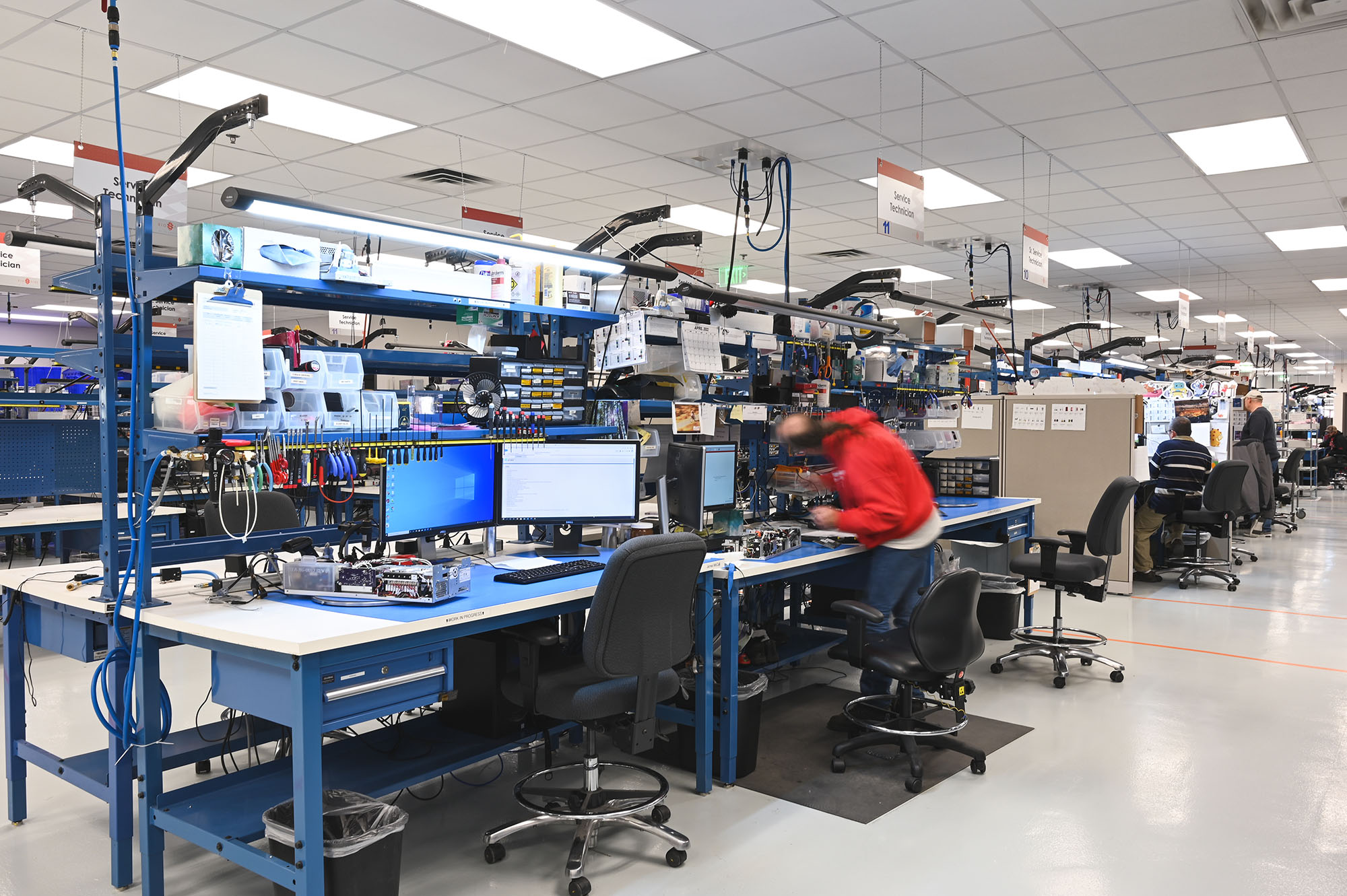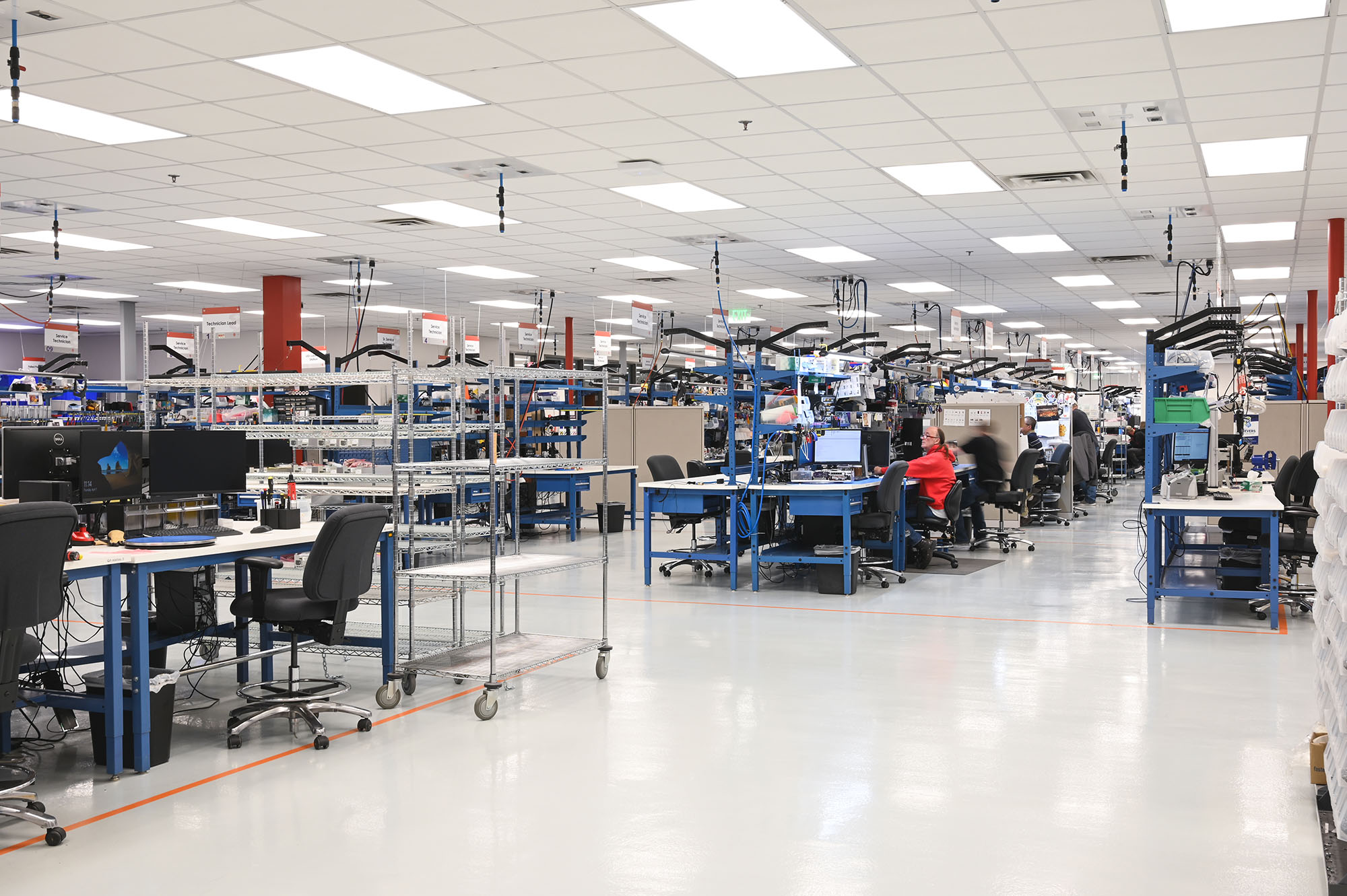 Work Stations
All work stations are supplied with power, data, and compressed air from overhead ceiling service panels.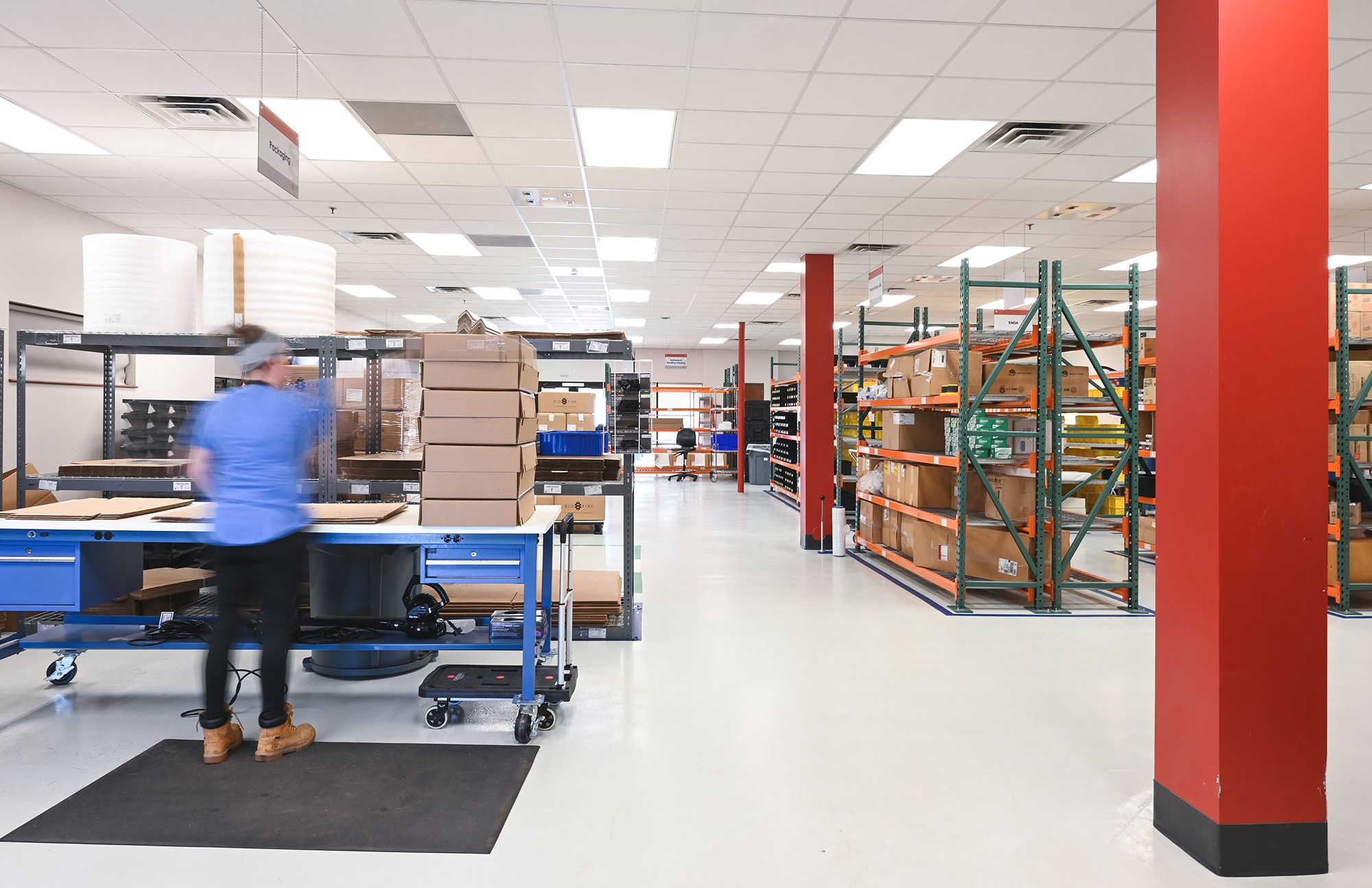 Shipping
Clean serviced Film Array PCR instruments are reboxed and shipped back to the labs and health care providers.