FFKR Architects K-12 Studio works with Districts to develop visuals for their bond campaigns. Our team studies school buildings for seismic, code, MEP, and maintenance costs. We then generate reports with recommendations for priorities which are presented to the school board. Our role is to help educate the citizens about the studies through data visualization and information collateral (boards, handouts, presentations). Renderings, site studies, and preliminary floor plans are developed to educate the public about how the District would spend the bond money. Our team includes architects, landscape architects, graphic designers, engineering consultants, economists, and public opinion pollsters. Through surveys and open houses, we can gauge how well our information is understood by the public and aide the District in educating on the use for bond monies.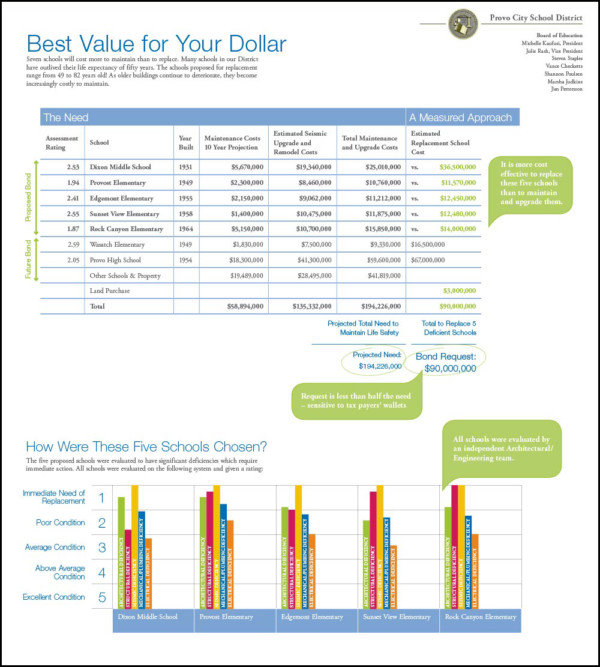 Educating the Public 
Prepared for the Provo City School District Bond, a poster was designed for public open houses that educated the public on the needs for each of the studied schools.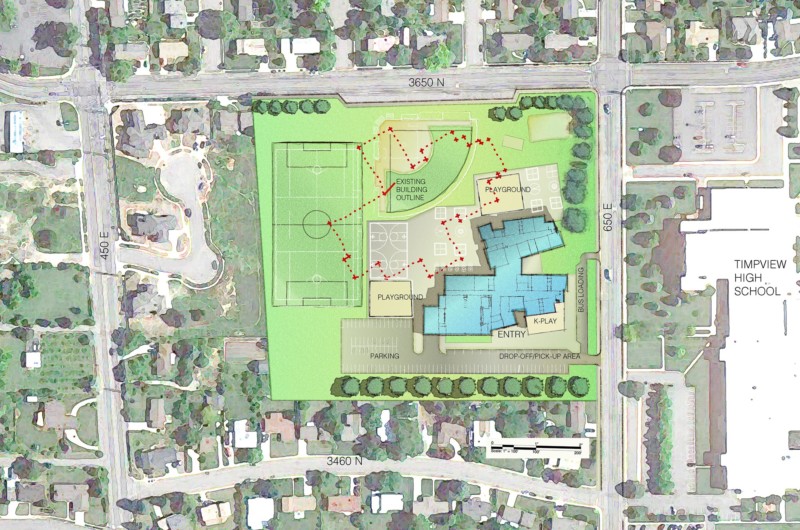 Thoughtful Site Studies
Each school's site is studied by our in-house landscape architects and planners to ensure the proposed design fits and is safe for students.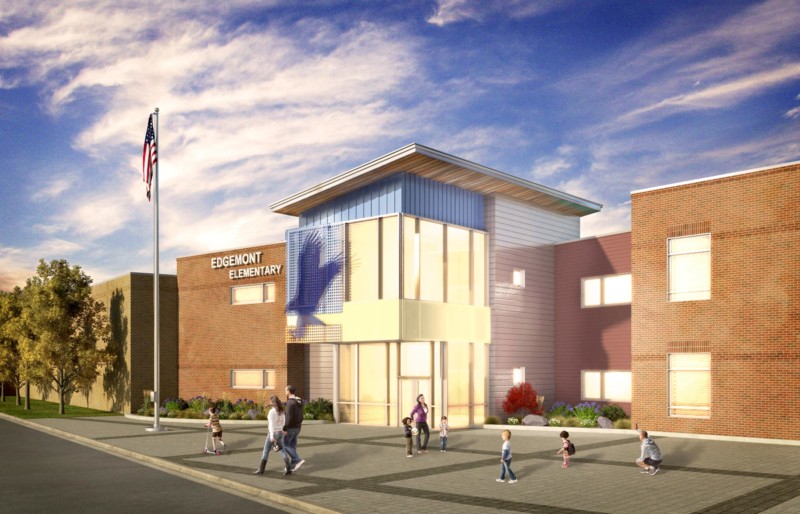 Inspiring Renderings
To help educate the public about what the new schools could look like, renderings are created by our 3D Studio.
Ogden City School District Bond
To tell the full story of what is proposed and needed for each school, posters are created for the public open houses.