The newly completed Hillcrest High School Athletics Facilities serves as the north anchor to the new high school building. School athletics facilities include the main gym, auxiliary gym, and stand-alone field house. The athletics lobby is a voluminous impactful gathering space for students, visiting teams, and spectators with a portal-framed view of the region's Wasatch Mountains. Operationally, the lobby functions as a hub that connects athletic areas and leads to the upper concourse of the stadium. A dynamic balcony corridor suspended within the two-story volume connects two of the three athletic levels and provides visibility and monitoring between levels. The gymnasiums are amply illuminated with daylight. The many interior windows encourage personal responsibility and invite inclusion by providing opportunities for students to view activities.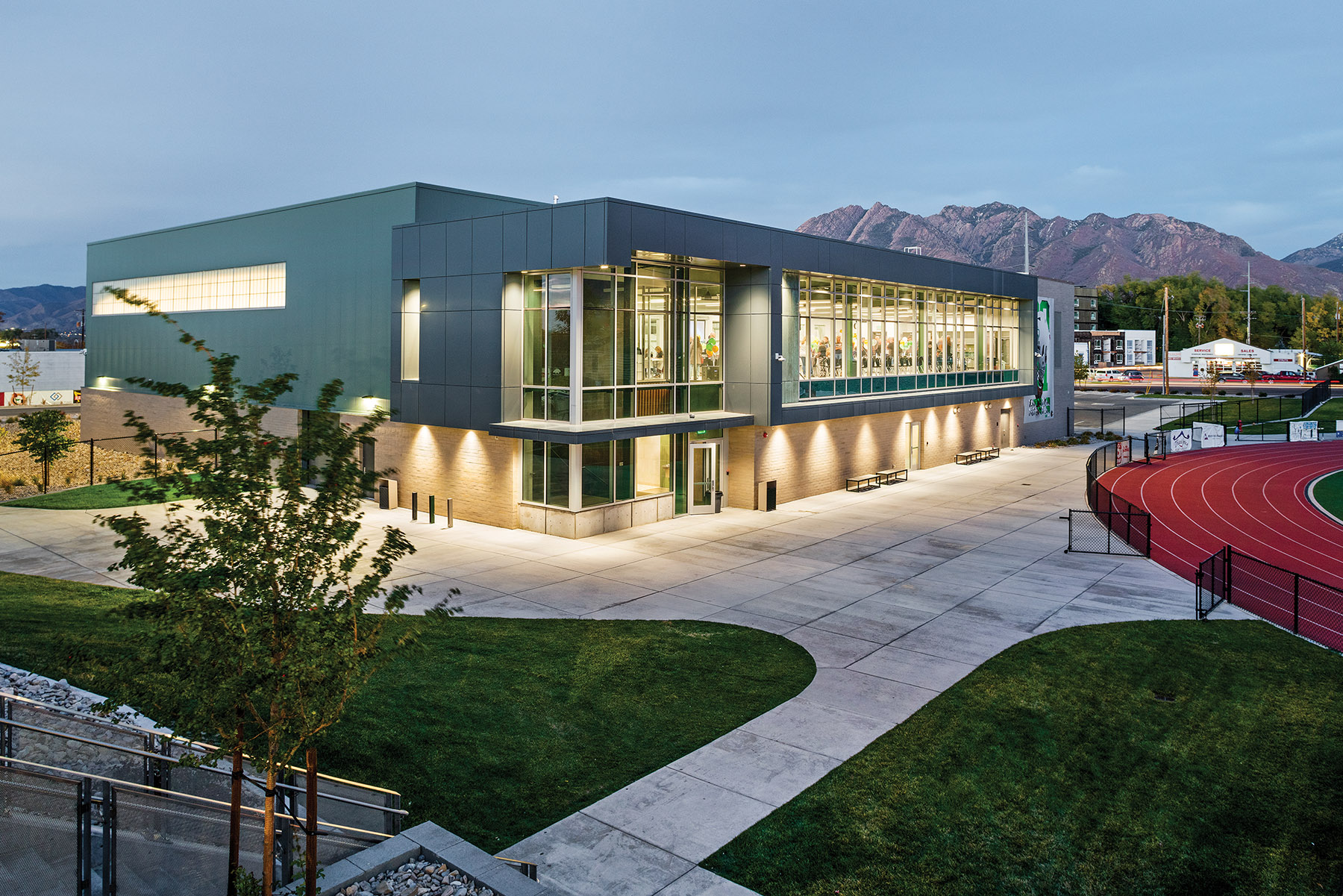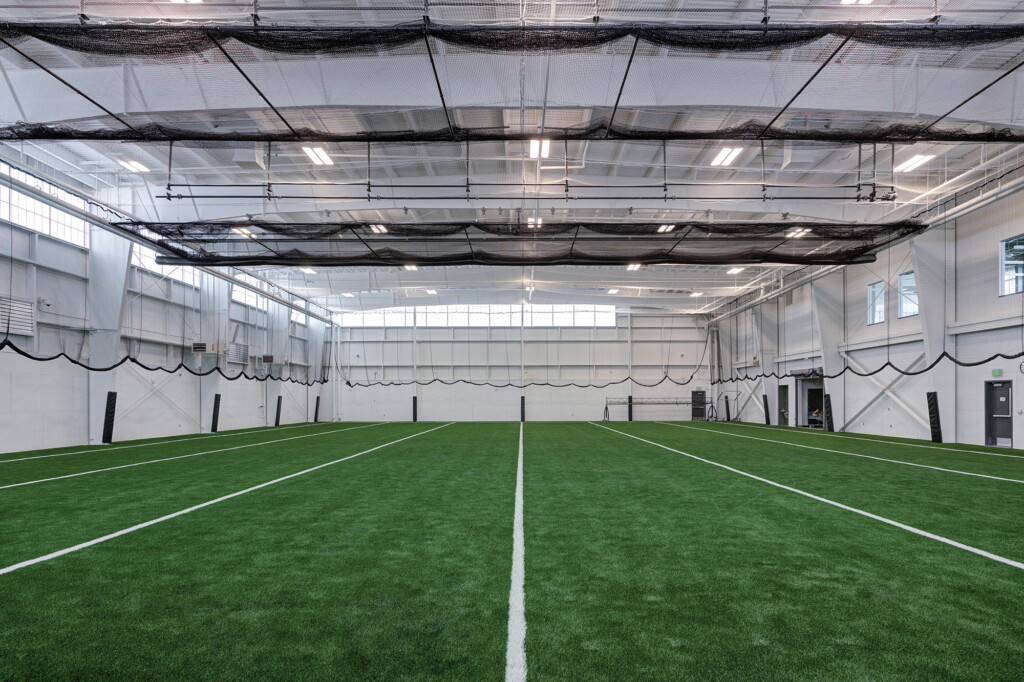 Field House
A detached field house with a 14,500 sf turf play field suitable for football, soccer, golf, and drop down netting for batting practice. Situated at the north end of the football field, the second-floor gallery is a multi-purpose space designed for banquets, yoga classes, and game time viewing with sound piped in from the press box.
Functional and Dynamic Gymnasium
Bowl-style main gymnasium and perimeter track that seats 1,980. Technological amenities such as digital advertising space and a camera for recording and broadcasting events adds another functionality level to this space.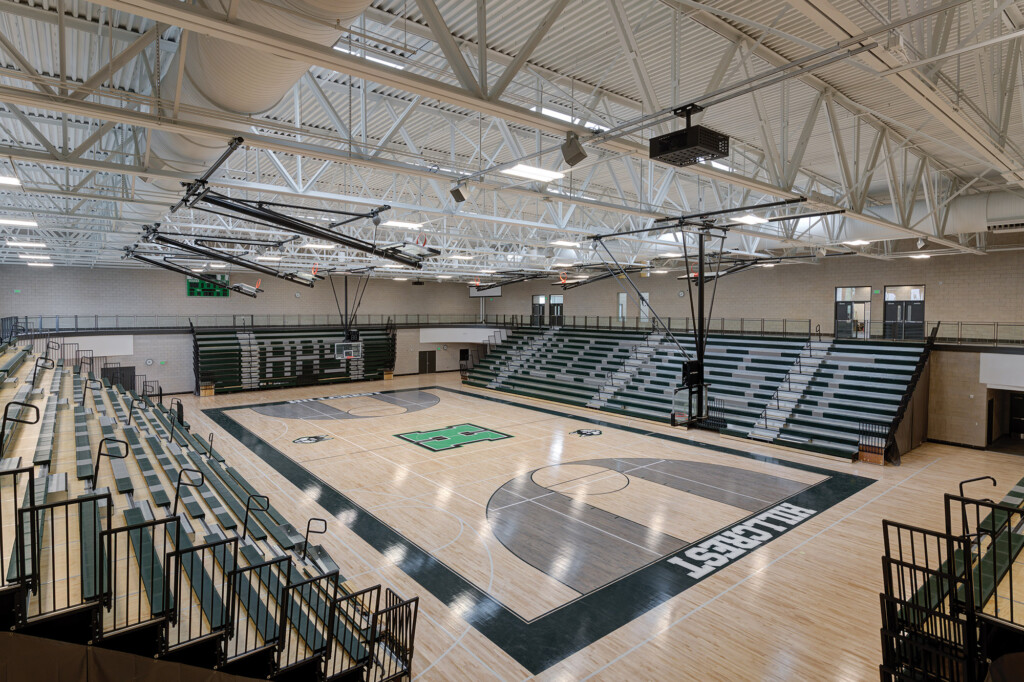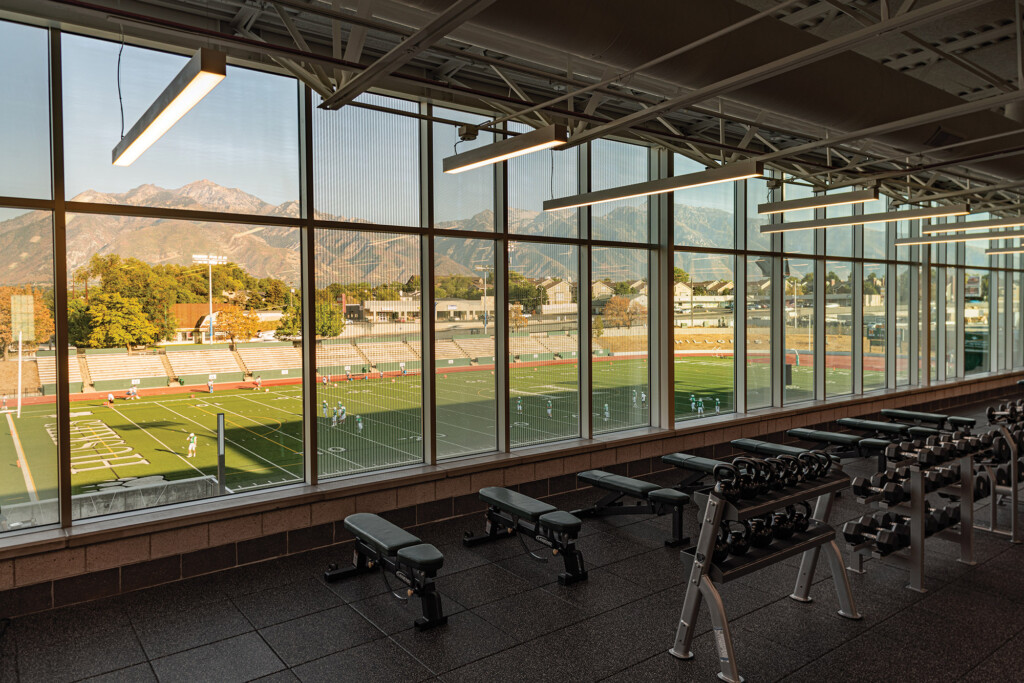 Year-round Access
Spacious second floor weight training room with panoramic views of the Wasatch Front.
Dual-purpose Areas
The multi-purpose athletic lobby serves as a pre-function space for both gymnasiums and the stadium.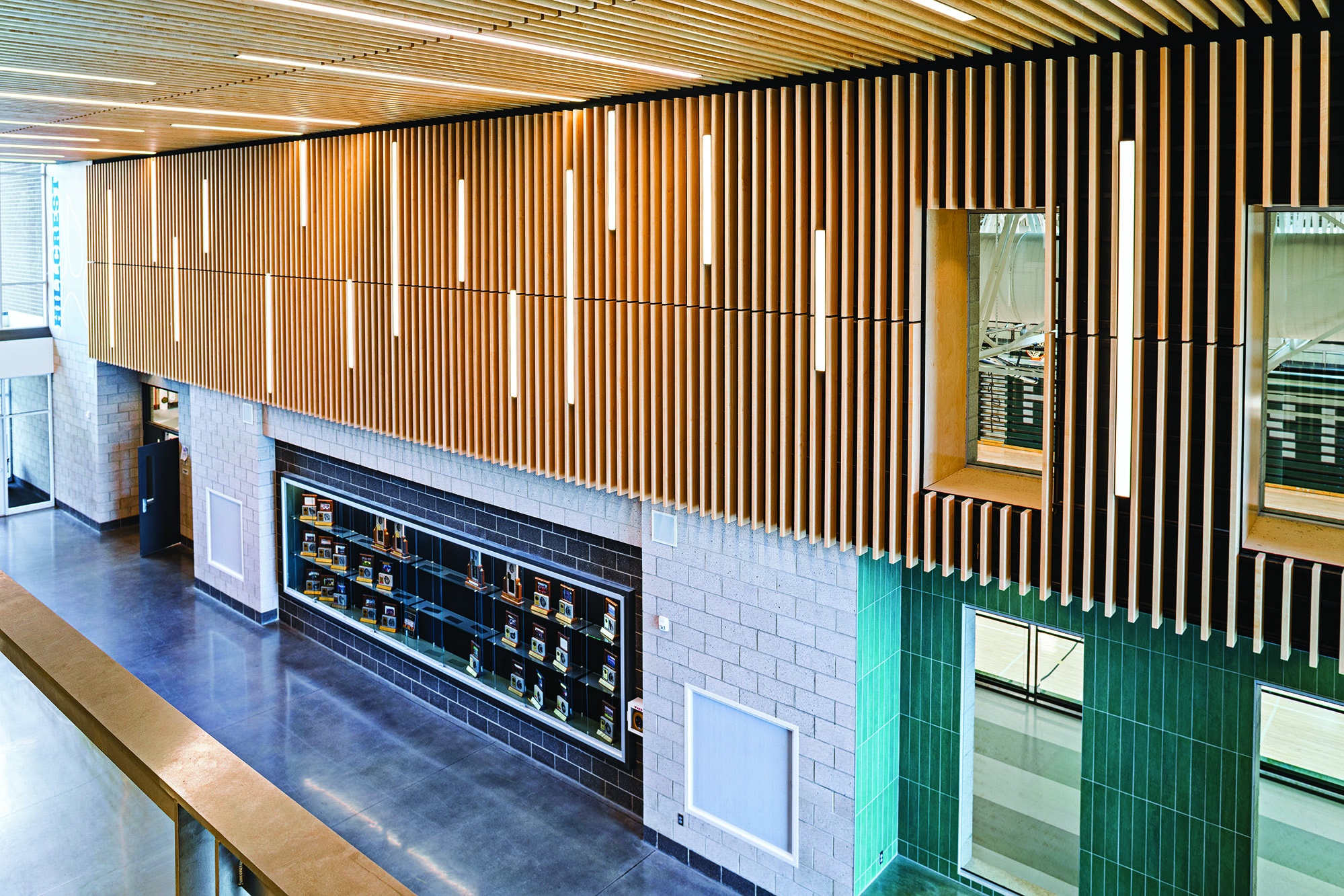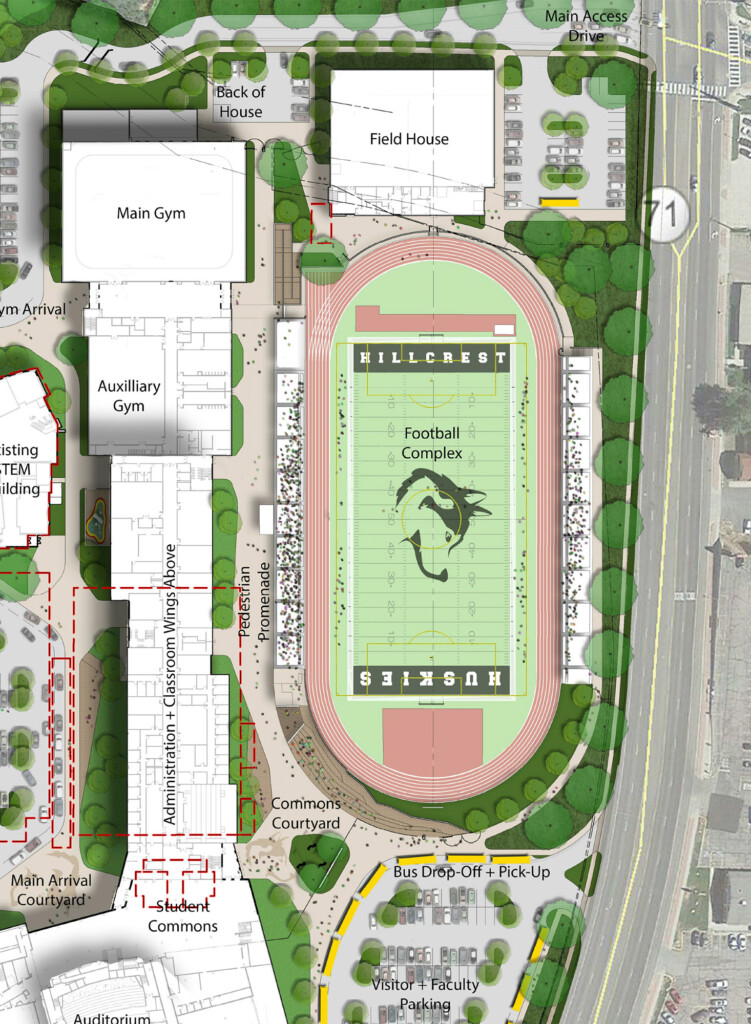 Improving Safety and Amenities
Dual-purpose concessions stand and grilling patio that serves both gymnasium and stadium events. Improved site circulation with the design of a new vehicular entrance on the northeast.