The newly completed Hillcrest High School Athletics Facilities serves as the north anchor to the new high school building. FFKR's K-12 Education Studio teamed with District, faculty, and administrators to design a 107,000 sf athletic home for the students and community tailor-made for their needs.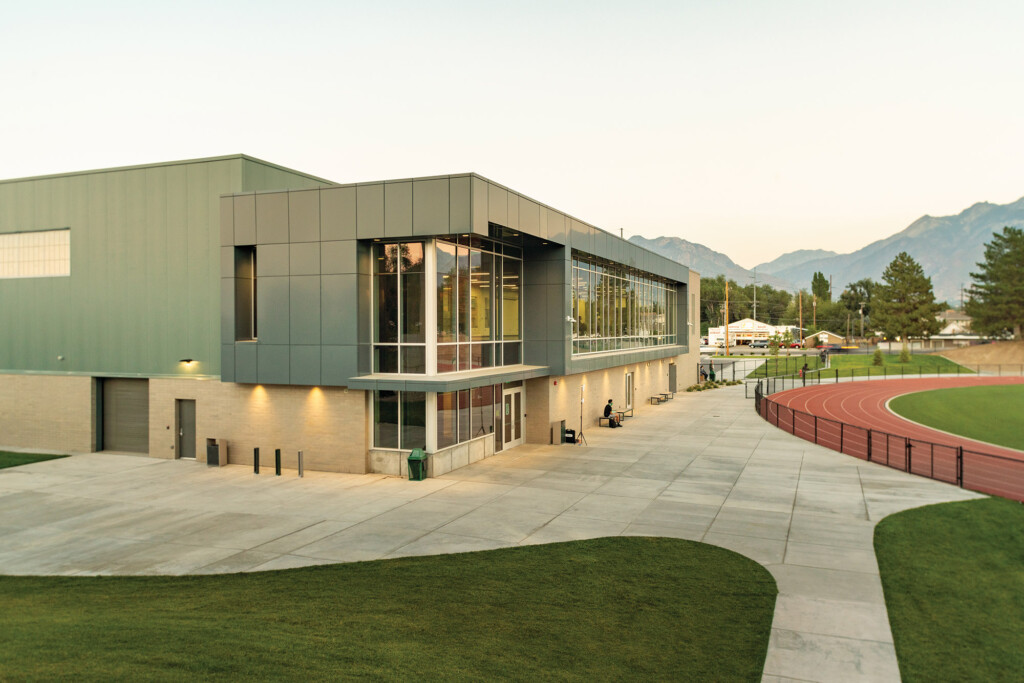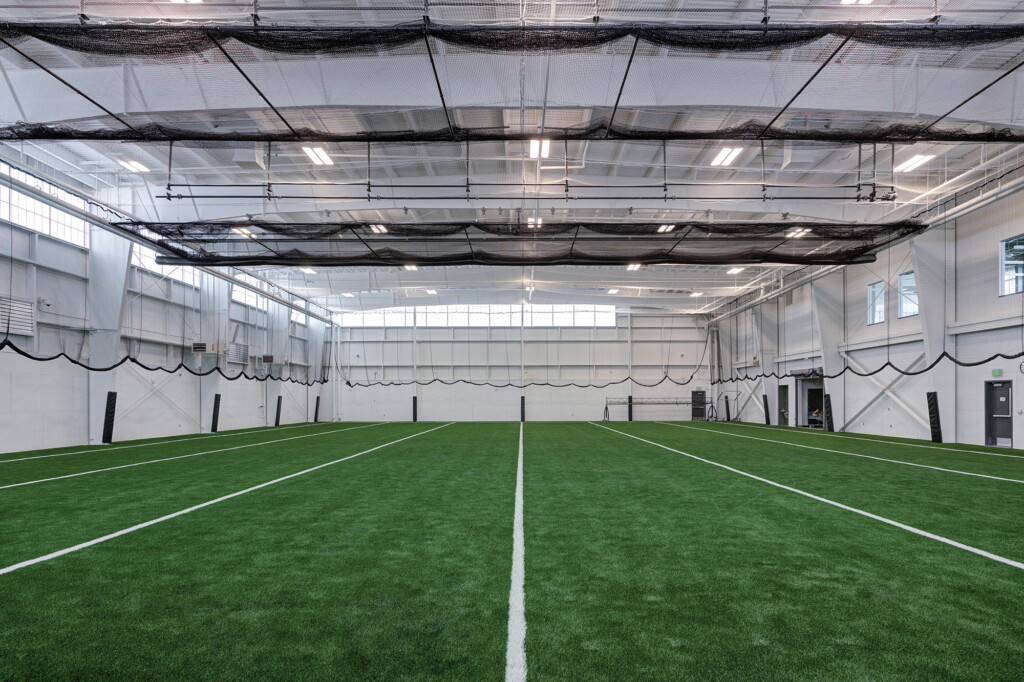 Field House
A detached field house with a 14,500 sf turf play field suitable for football, soccer, golf, and drop down netting for batting practice. Situated at the north end of the football field, the second-floor gallery is a multi-purpose space designed for banquets, yoga classes, and game time viewing with sound piped in from the press box.
Functional and Dynamic Gymnasium
Bowl-style main gymnasium and perimeter track that seats 1,980. Technological amenities such as digital advertising space and a camera for recording and broadcasting events adds another functionality level to this space.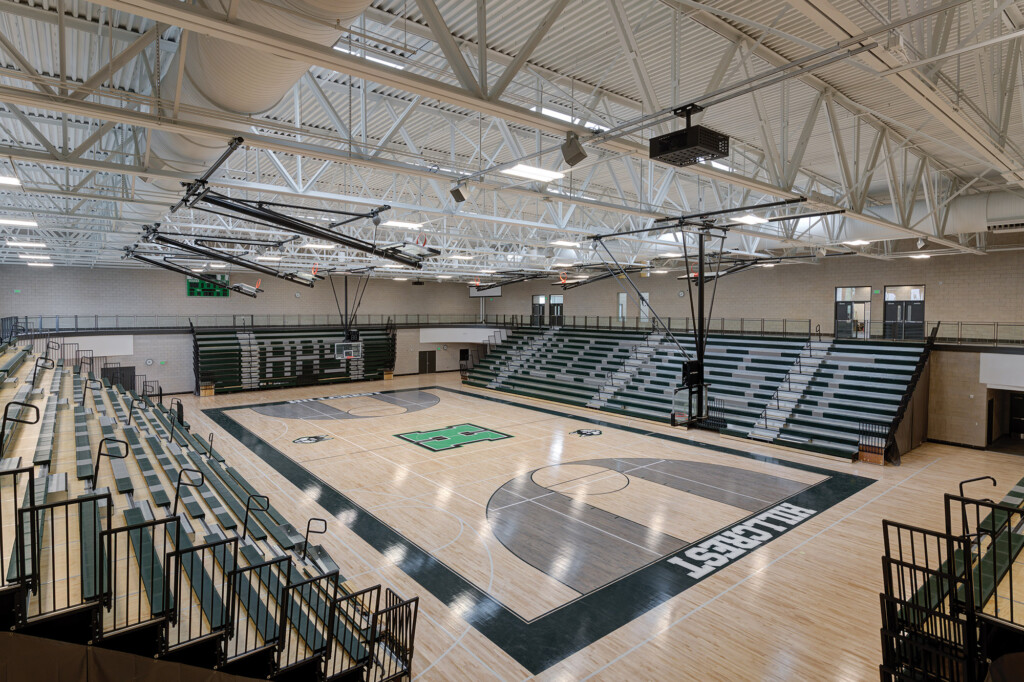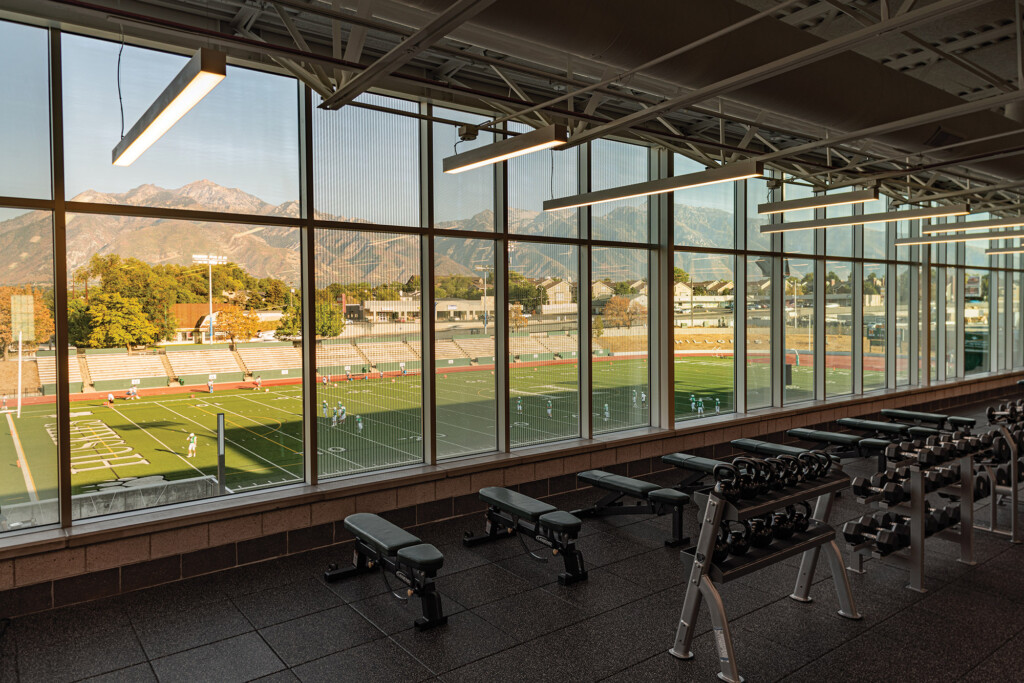 Year-round Access
Spacious second floor weight training room with panoramic views of the Wasatch Front.
Dual-purpose Areas
The multi-purpose athletic lobby serves as a pre-function space for both gymnasiums and the stadium.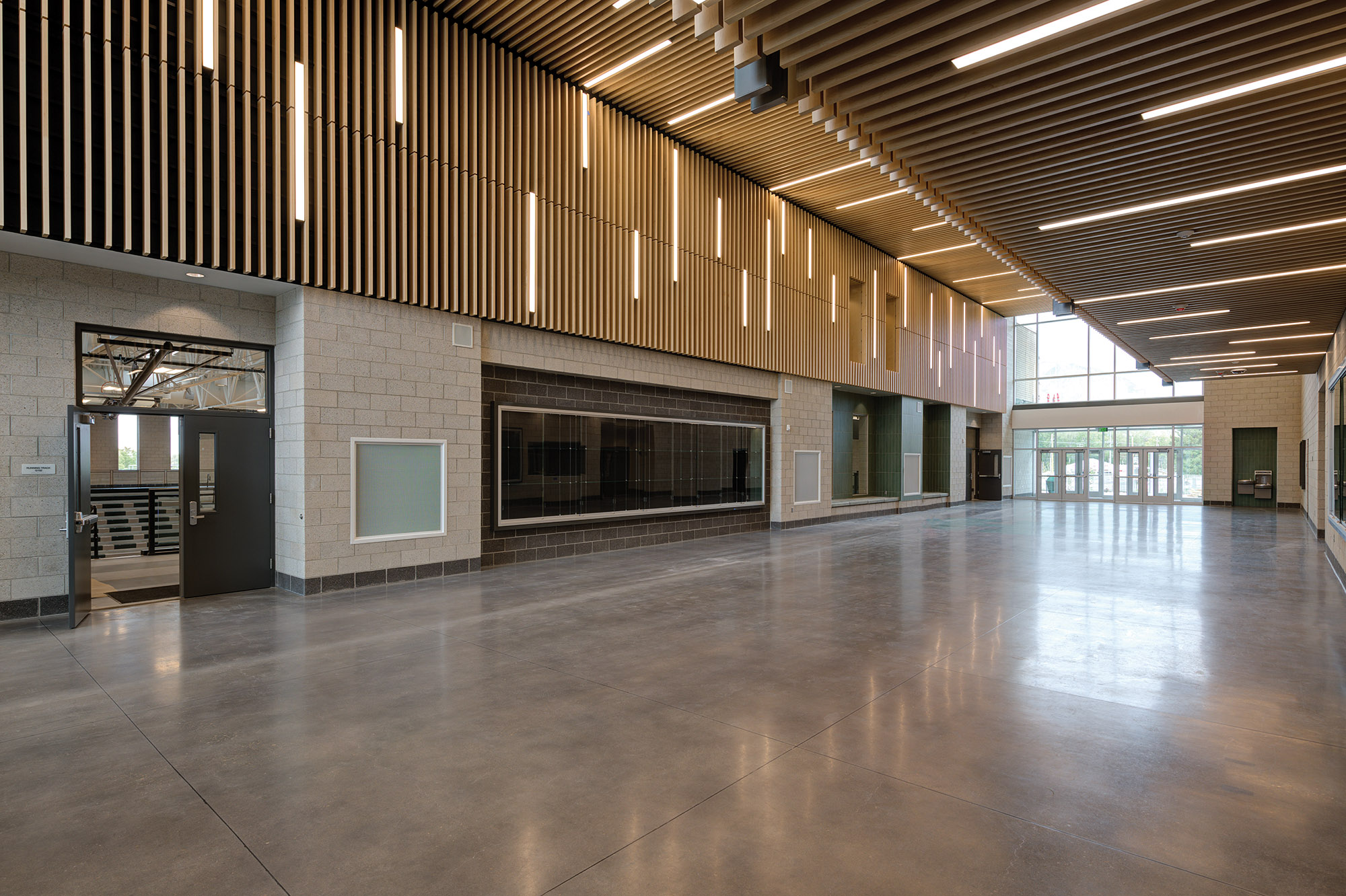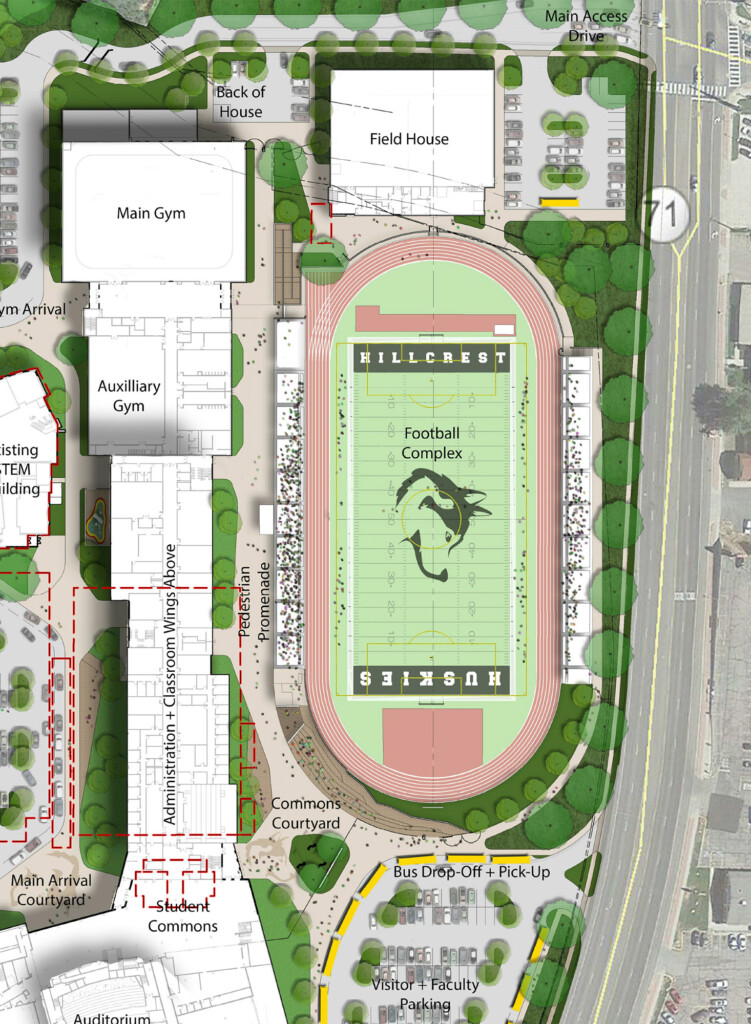 Improving Safety and Amenities
Dual-purpose concessions stand and grilling patio that serves both gymnasium and stadium events. Improved site circulation with the design of a new vehicular entrance on the northeast.