Hotel Jackson is Jackson Hole's newest four-diamond property, located in the heart of historic downtown. The modern hotel, which replaces the original Hotel Jackson built in the 1800s, uses organic materials in combination with modern materials like steel, glass, and iron. The building connects with the town's heritage through its scale, design and material selection. A project goal of LEED Certification — the country's most recognized seal of approval for green buildings — is being achieved through the use of natural materials, living roofs, and site selection criteria.  
Working with the Town of Jackson Planning and Zoning Department and the owner/developer, FFKR Architects helped to maximize every available inch of space within a tight building envelope. One solution to address the tight site was to increase the underground parking garage depth to accommodate vertical car storage for 42 cars, thus fulfilling site parking requirements.
The 46,000-square-foot hotel is the first of two phases. The first phase consists of 60 lodging units, each with a private fireplace and views of the surrounding area, including four suites with private patios and two parlor units with small kitchens. The second phase will provide additional rooms, conference rooms, and retail spaces. Lower-level rooms open onto one of two sunken garden areas, while top-floor rooms all have private balconies. A main kitchen supports a fine-dining service and 24-hour room service. The main lounge provides an intimate gathering area accented by a two-story stone wood burning fireplace. It also serves as overflow seating for the adjacent bar and kitchen area.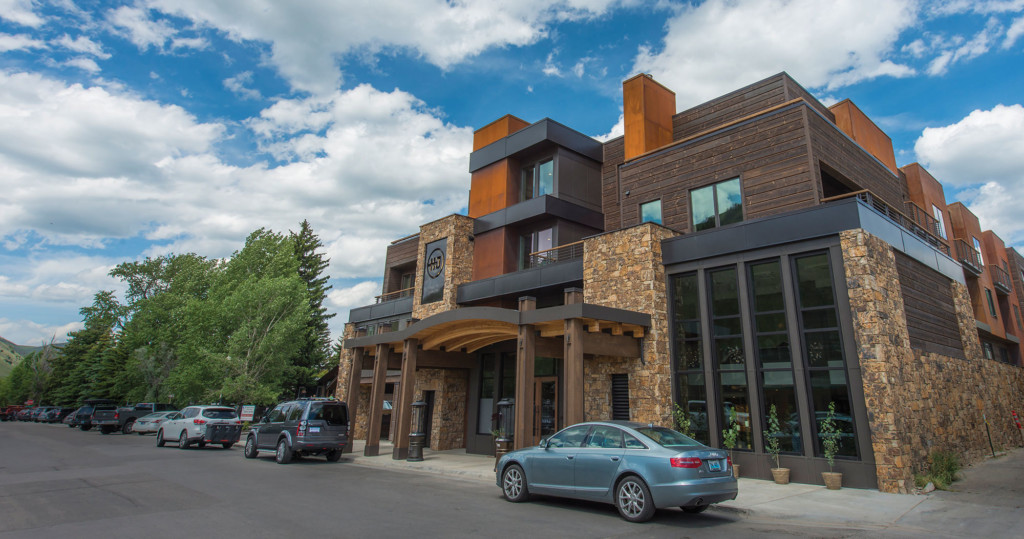 Old Town Street Presence
This infill project in the heart of historic Jackson Hole maintains the quality of the street front.
Arrival Experience is Key
Lighting is used to increase the drama in the "arrival experience" to Hotel Jackson.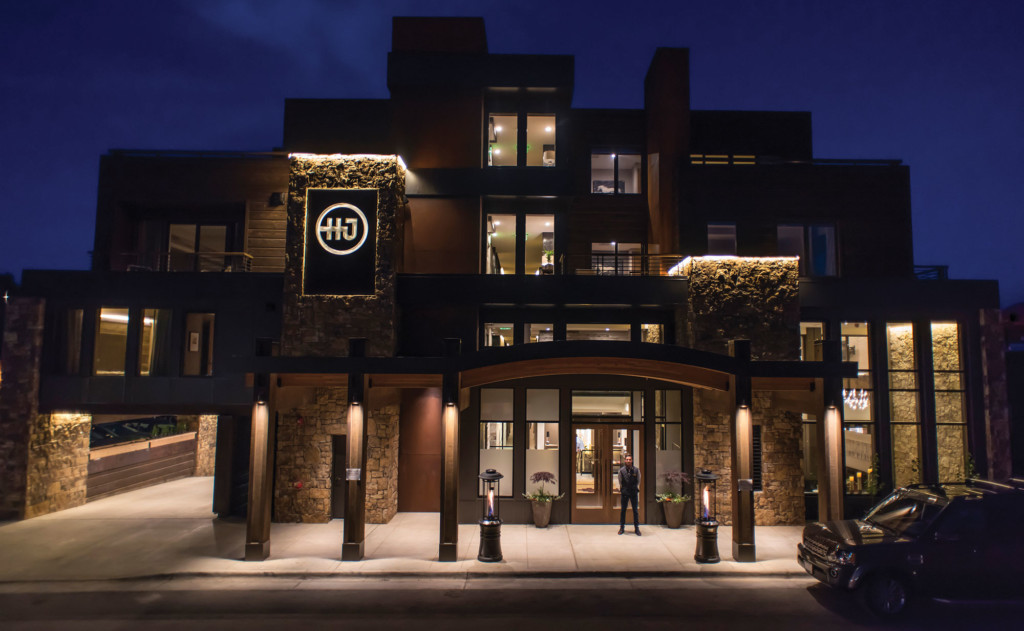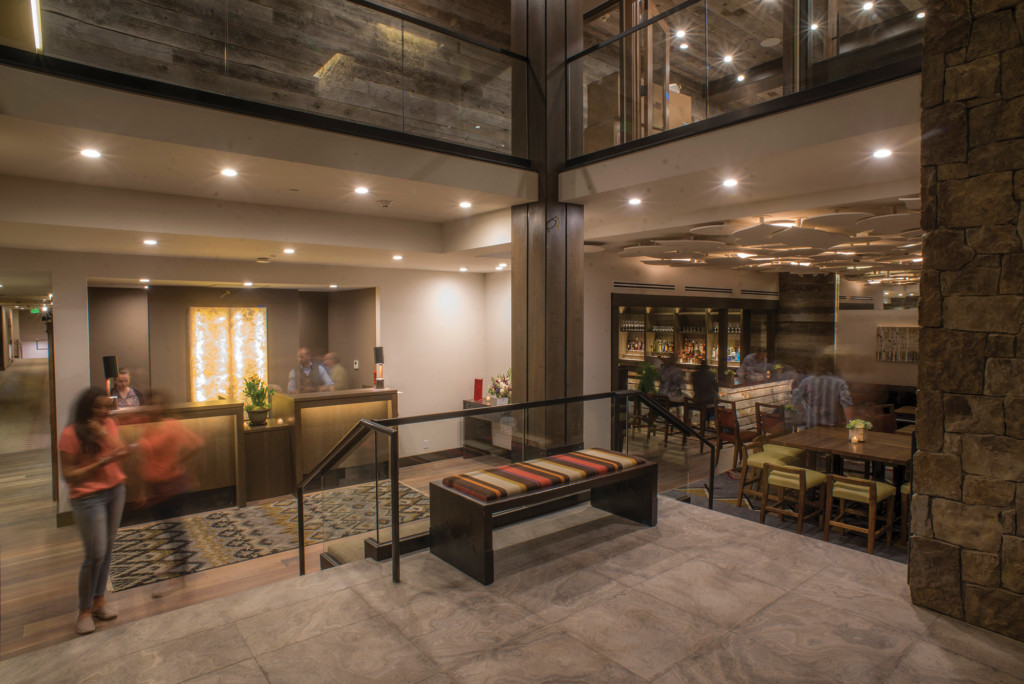 Hotel Lobby
The hotel entry lobby is a vaulted space that opens to registration, a street restaurant, conference rooms, and the library.
Cozy Library
The library is one of several spaces in the hotel that allow for social interaction.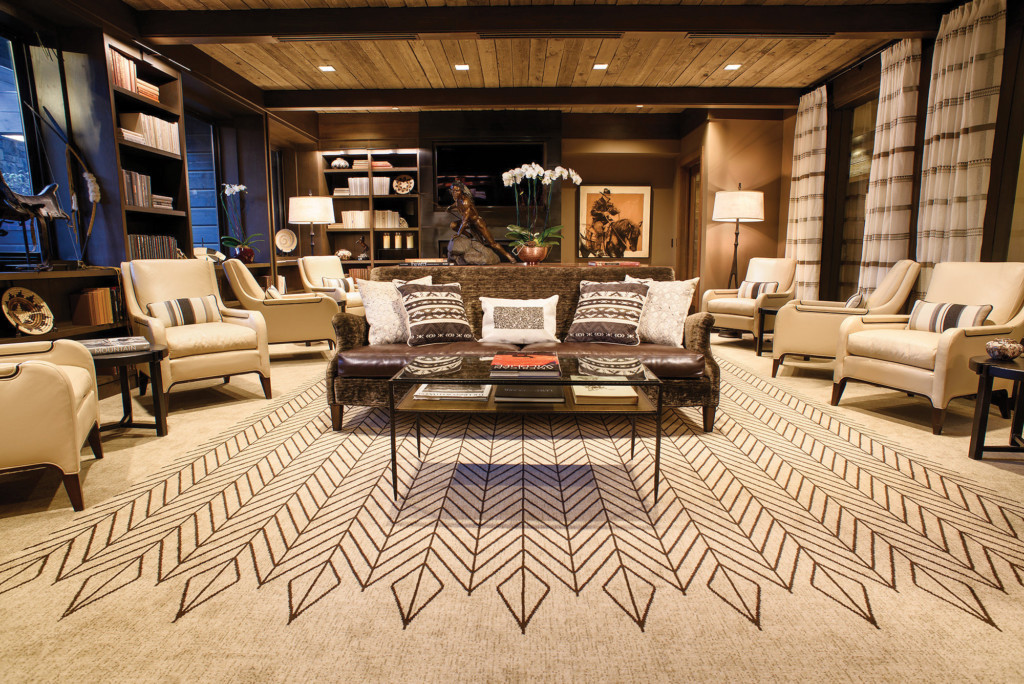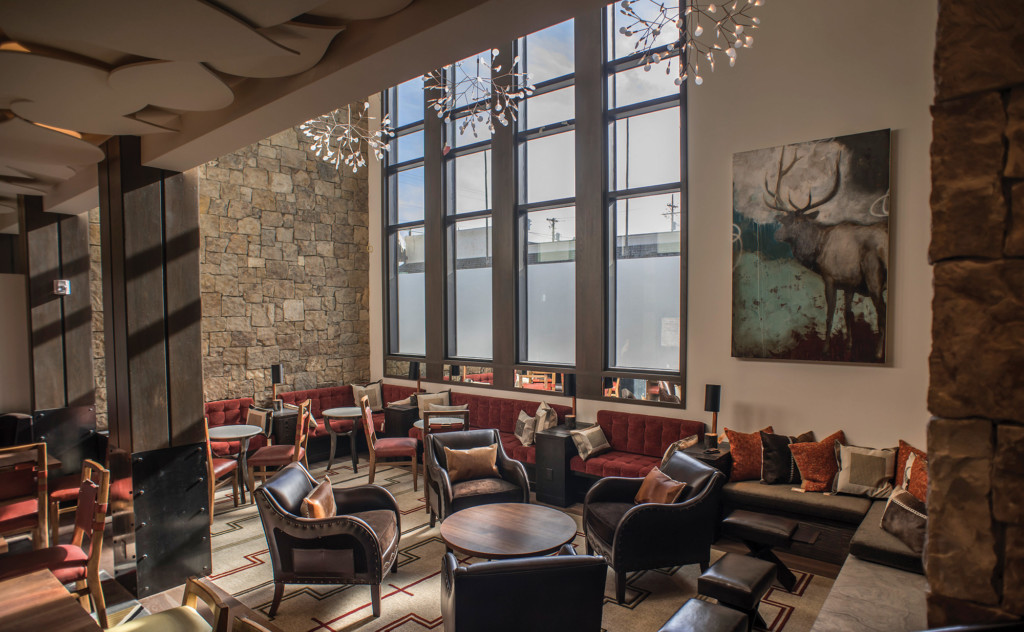 Hotel Restaurant
The hotel restaurant fronts on the street. The highbay ceiling provides a dramatic dining environment and maximizes the connection to the outside.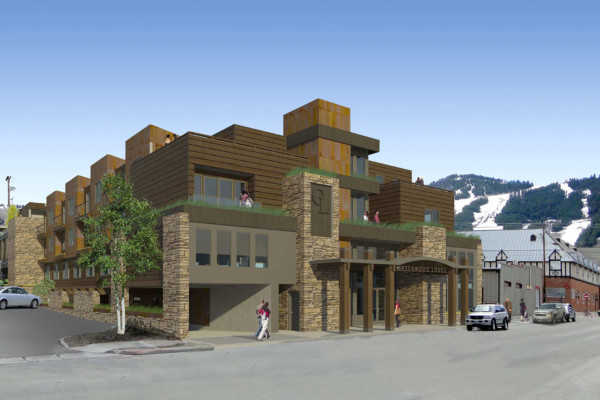 3D Renderings Assist in Design Decisions
Our in-house rendering studio provides a wide variety of 3D graphics, in this case, combined with Photoshop, during the design process to give the owner a visual preview of their project to help with making design decisions.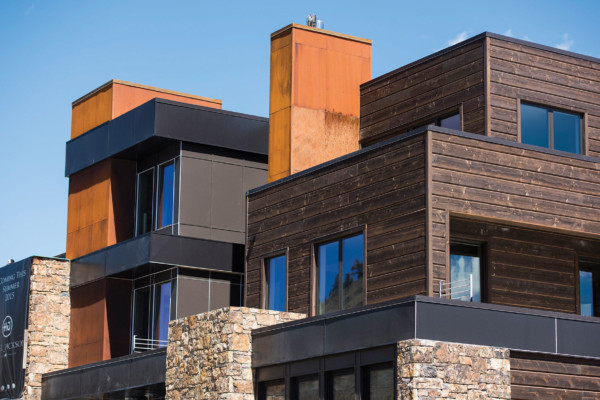 Modern Lines with Natural Materials
Multiple materials and balconies were used to create a varied roofline. The elegance and quality of natural materials applied with a modern aesthetic are in keeping with this boutique hotel.