The Madison Memorial Carriage Cove Short-Stay Rehabilitation Facility is a joint venture between Madison Memorial Hospital in Rexburg, Idaho, and a private operator of assisted living and skilled nursing facilities. The rehabilitation facility, which includes a 15-bed unit and a 20-bed unit, will eventually be fully used by Madison Memorial as a short-stay skilled nursing facility. Until then, the 15-bed unit will be utilized by the private operator as an assisted living center. The facility includes an extensive rehabilitation gym, which will be used on both an inpatient and outpatient basis. The building design was directed by the private operator to help make the facility highly competitive in the local market.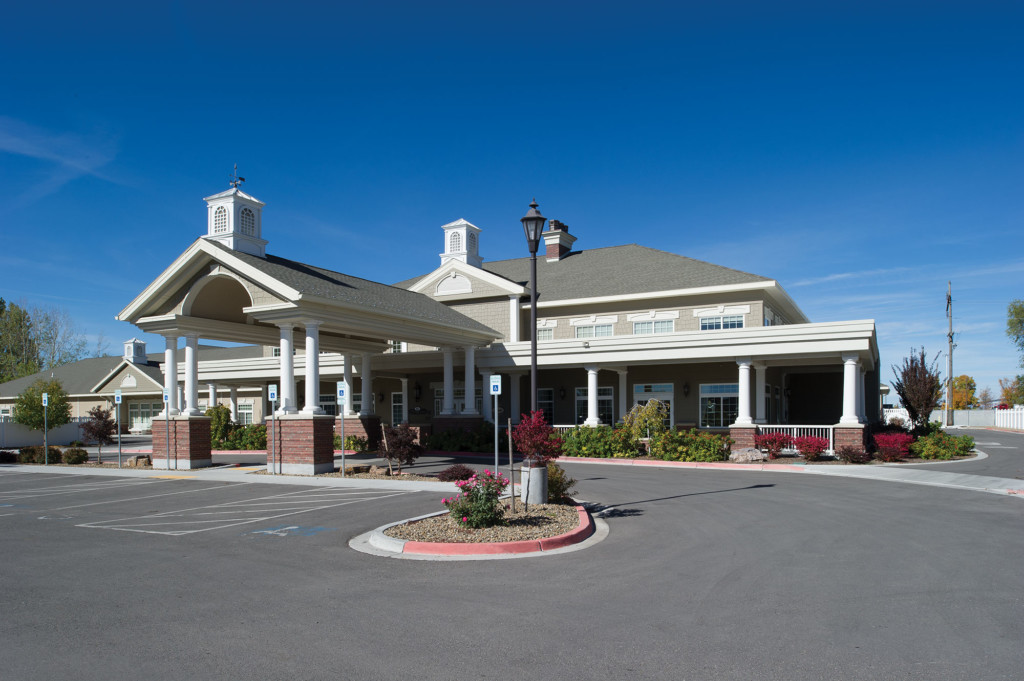 Exterior Facade
Carriage Cove has a traditional look and feel and was designed with a deep porch to filter daylighting and provide a calm seating area for residents to wait or observe the neighborhood.
Nursing Station
The nurse's station was placed centrally to each wing of the building for ease of attending to residents.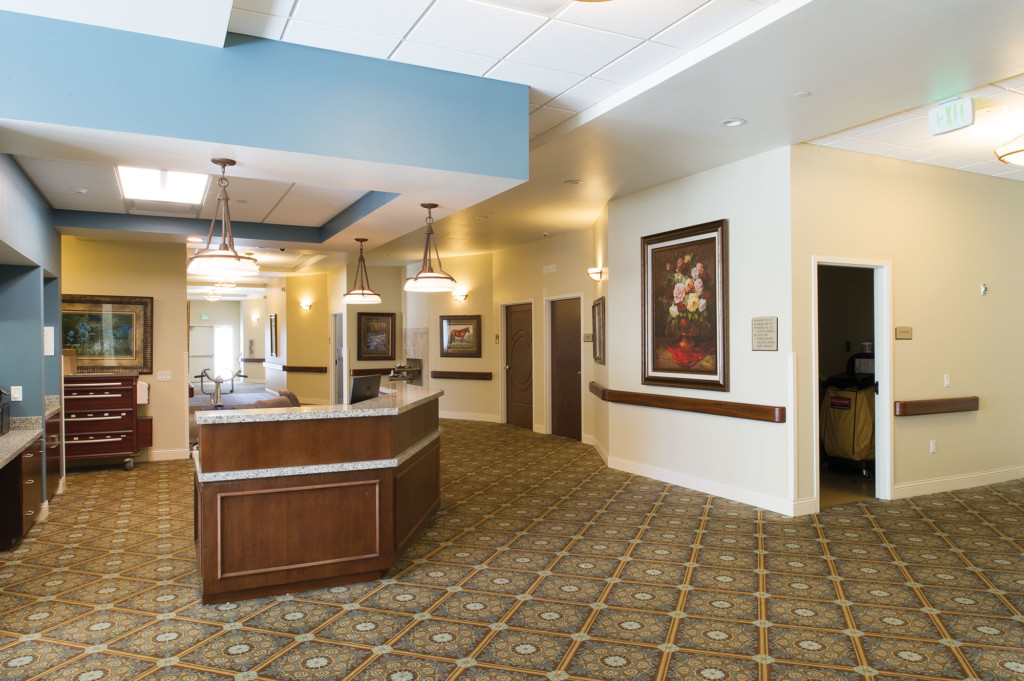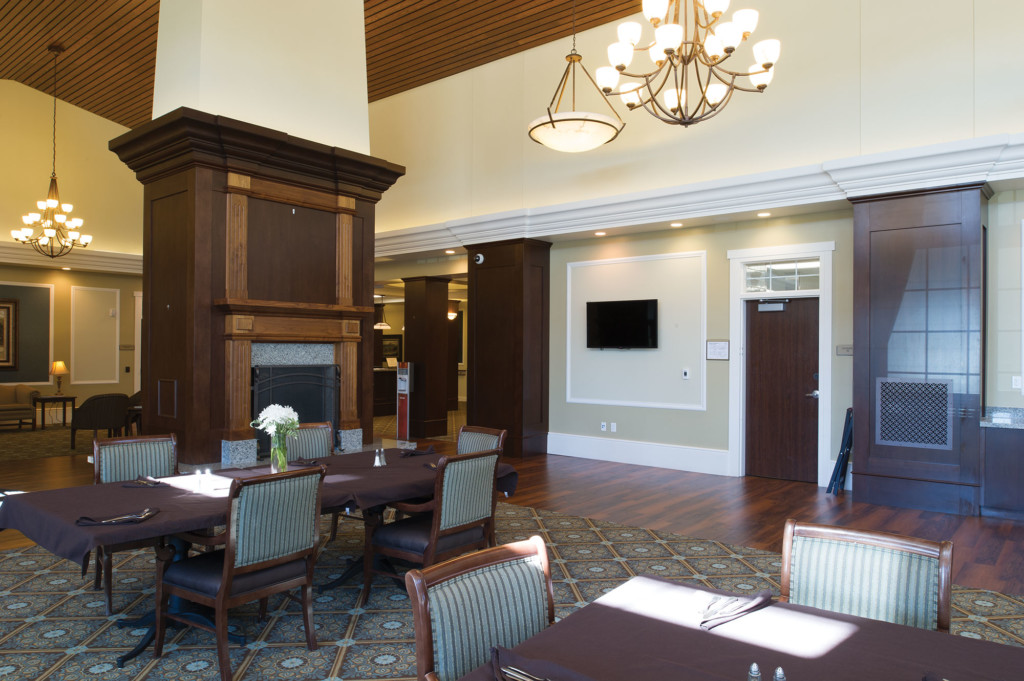 Restaurant Dining Experience
This short-stay rehabilitation facility has a restaurant-style dining room looking past the fireplace to the lobby.
On-Site Physical Therapy Room
This physical therapy room has high ceilings for the equipment and televisions around the room for entertainment.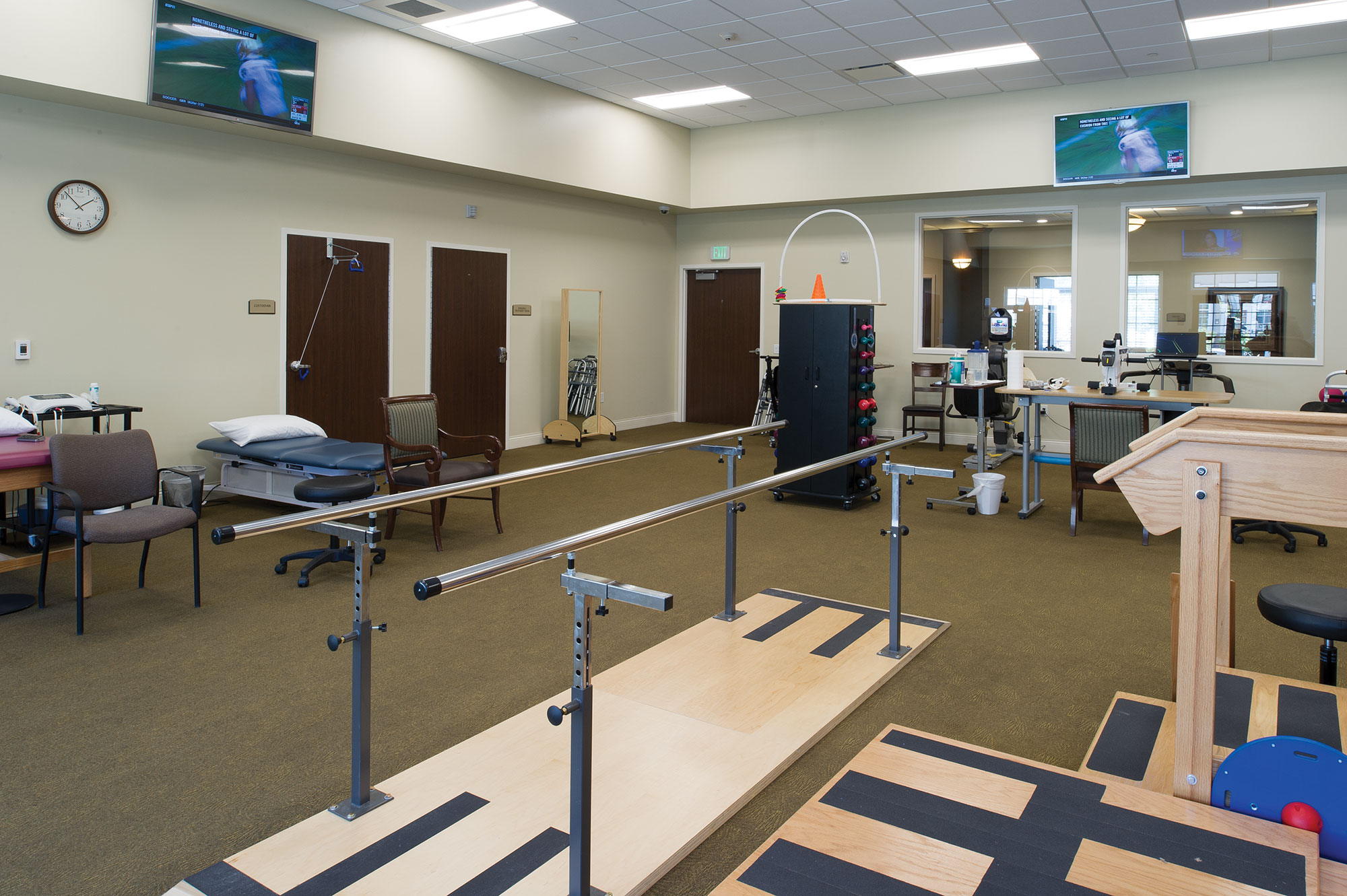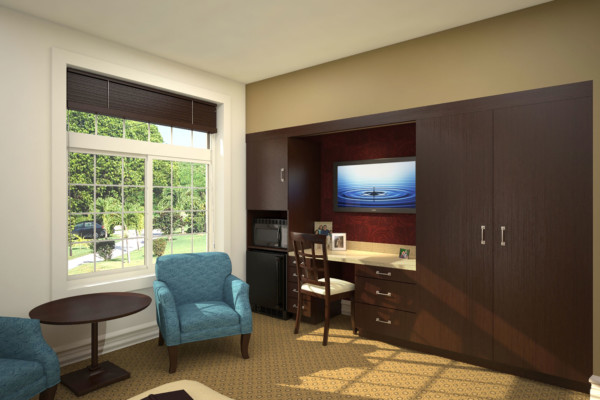 Rendering of Resident Room
A resident room with multi-use desk and entertainment area including a fridge, microwave, and snack storage.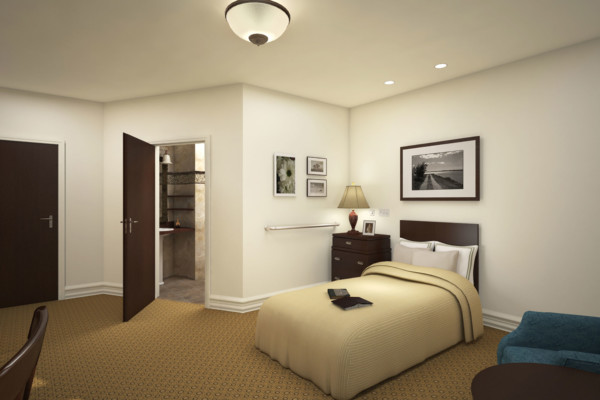 Rendering of Resident Room and Bathroom
A resident room with headwall medical gases and suction concealed in the corner millwork. Adding an angled wall at the restroom creates a larger feel to the room.