Homestead Assisted Living Building Four will be the premier facility for the Homestead assisted living and independent living campus. It is a 42 unit three-story facility with a rooftop terrace and gazebo facing Main Street. 
Homestead is designed to offer a great amount of flexibility over the years. Studio units are designed for either single use occupancy or for Medicaid style double occupancy that can change back and forth. One bedrooms units can also function as a "suite style" that can also be converted to two single occupancy Medicaid rooms that share a restroom. Kitchenettes are also provided to allow residents the ability to make their own meals as desired. 
Common areas include Dining, Interactive (staff operated) Kitchen, Library, Activities rooms, lounges, and lobbies.
Features include Fireplaces, radiant heated Gazebo, nooks, and alcoves in the hallways with room for nurse stations as needed on each floor.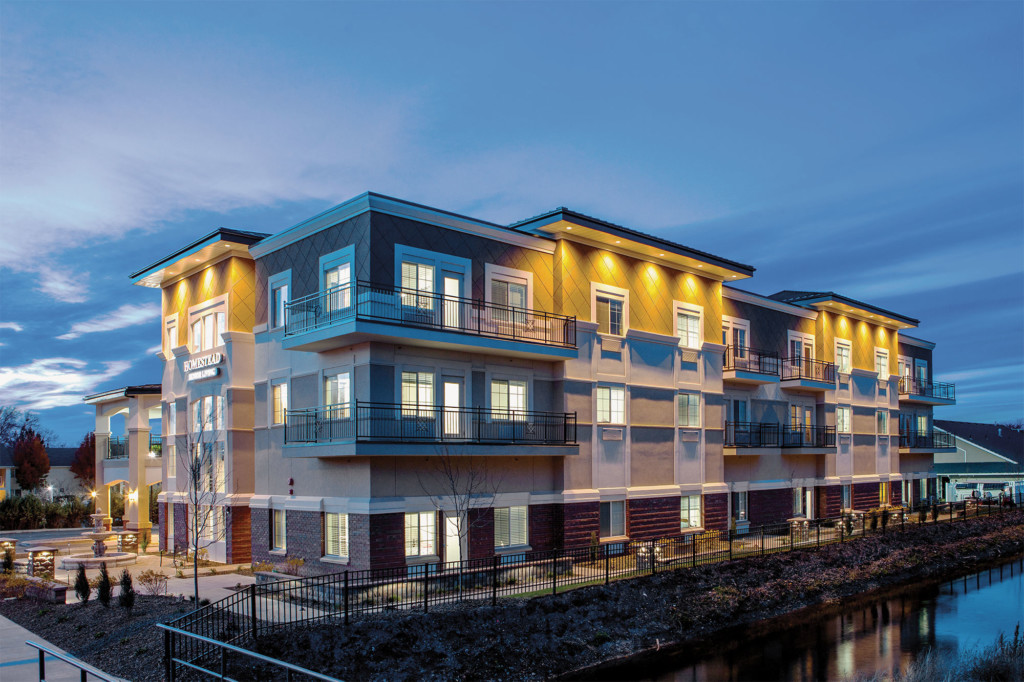 Exterior at Night
The facility has a dramatic presence on Main Street in Rexburg, Idaho.
Resident Experience
The facility has a covered main entry with an entertainment venue above on the second floor. The patio venue includes radiant heating for the residents on cool evenings and dramatic resort style lighting.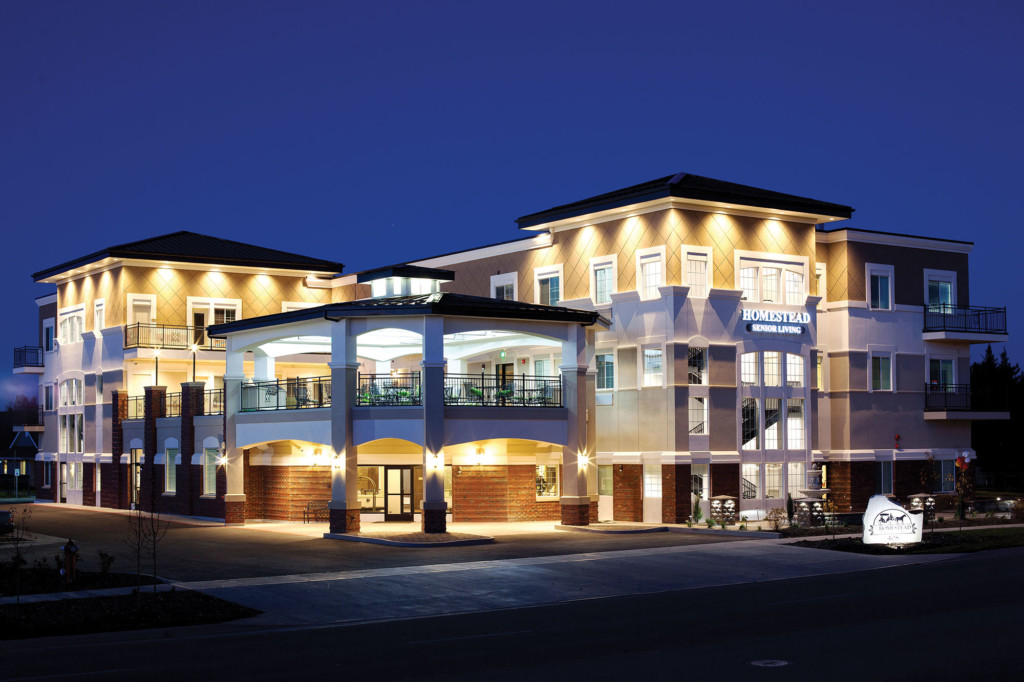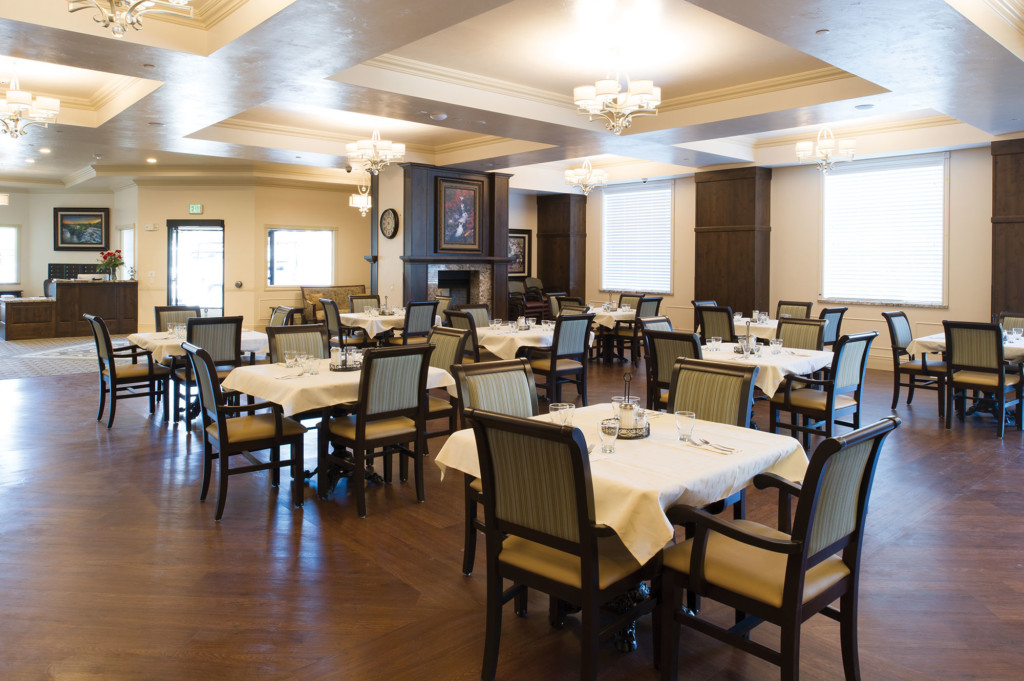 Resident Dining Area
Homestead Assisted Living has a dining room with open connection to the cooks in the kitchen and offers natural and artificial daylighting.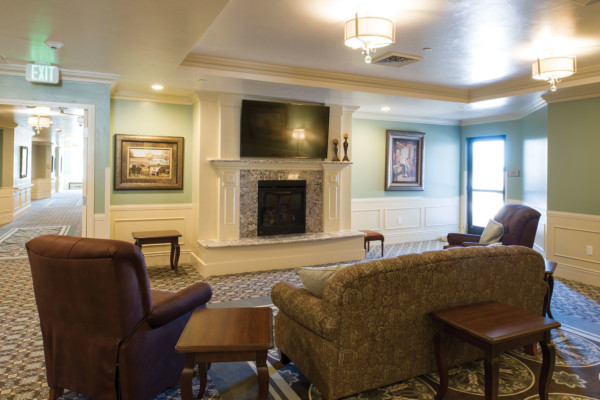 Common Space
Each floor has its own color scheme to assist the residents in wayfidning. Hallways include a traditional style wainscot made of sturdy materials including shaped rubber bases and durable handrails.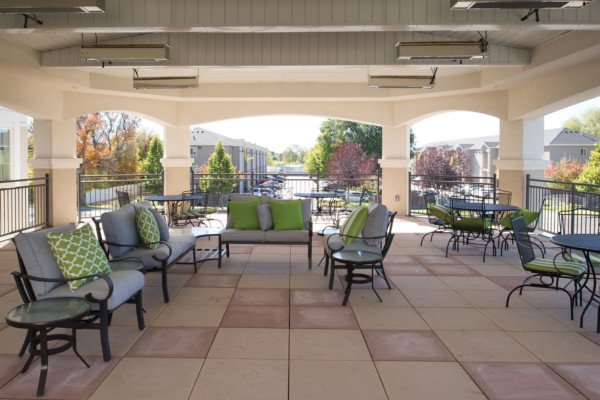 Patio with a View
The elevated patio is designed to allow the residents a great viewing opportunity of Main Street below.