The Aspen Creek Assisted Living facility is located on the Dowling and Lake Otis highways and is a great asset to the residents of Anchorage Alaska. It is designed with south facing courtyards to capture as much sun as possible in the cold winter months. The building is split into four similar pods or wings to help each feel more like a community. Nurse staffing levels and the ability to connect with residents were key in determining the size of the wings. Different large-scale graphics are used in each wing to assist residents with wayfinding. The amenities include a dining area, chapel, visiting doctor office, salon, activities room, craft room, several gathering spaces, and administration services. Radiant floor heating is used to provide a warm cozy facility when its cold outside. Close coordination with the owner and contractor has helped keep the project on budget and financially sound.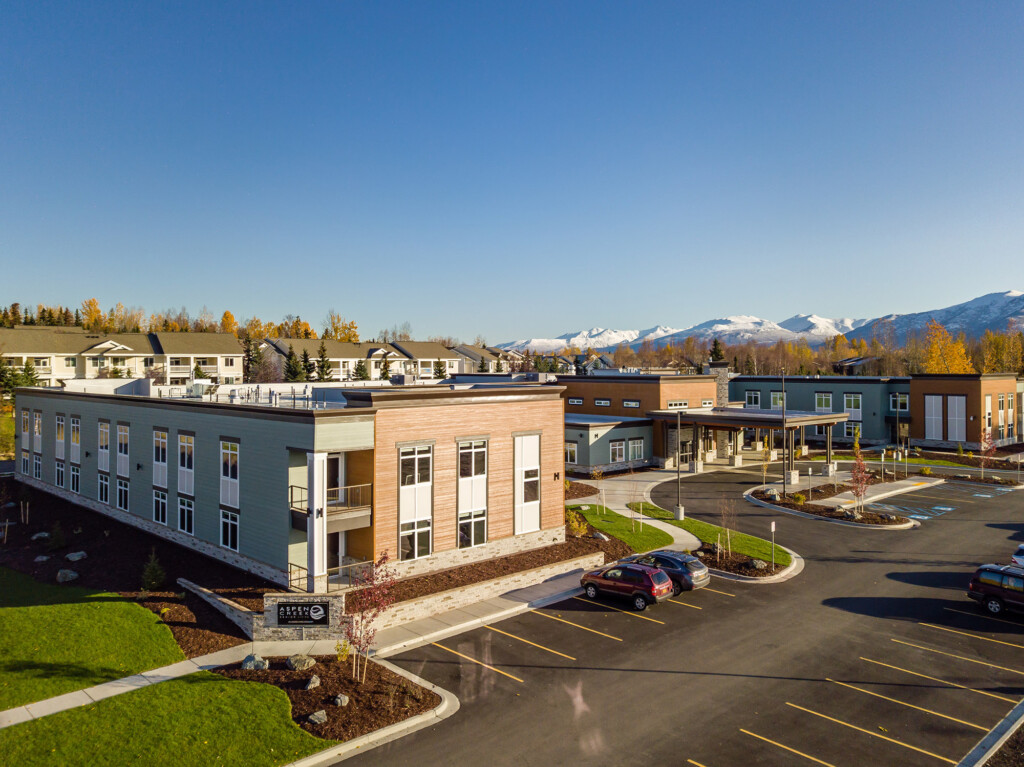 South Courtyard
The use of natural colors enhances the setting of the assisted living facility in Anchorage Alaska. The South facing courtyards is designed for sunny afternoon gatherings, crafts, and gardening.
Lobby
The lobby is a warm gathering spaces for many uses. A grand fireplace near the front entry provides warm waiting for off property activities and crafts in the adjacent room. A more intimate waiting space with a coffered ceiling and fireplace near the dining provides space for pre and post meal conversations. The main room boasts a piano for socializing and entertainment.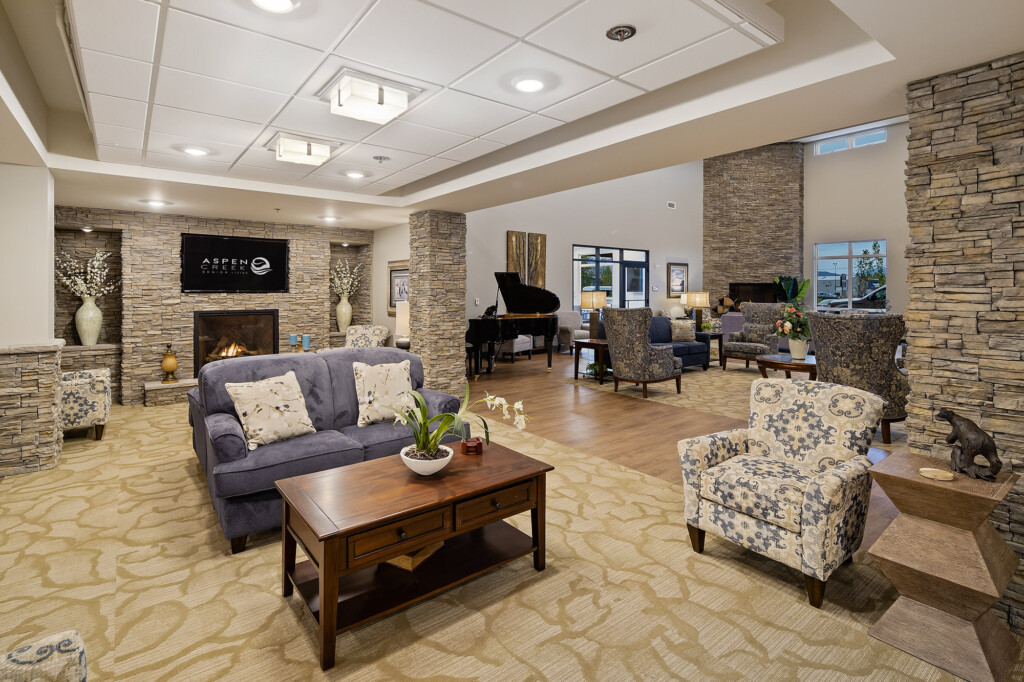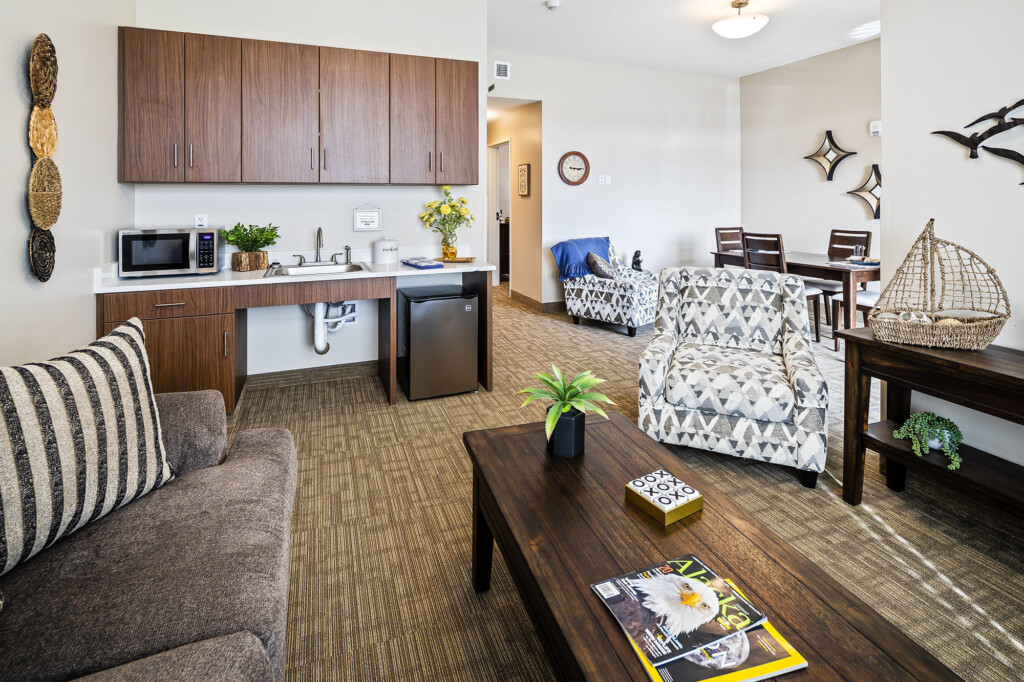 South Corner Balcony Suite
The suite amenities includes accessible kitchenette, dining room, front room, seperate bedroom, accessible restroom, and balcony access.
North Corner Balcony Suite
The north corner suites amenities includes kitchenette, front room, desk/dresser space, accessible restroom, and soft northern light.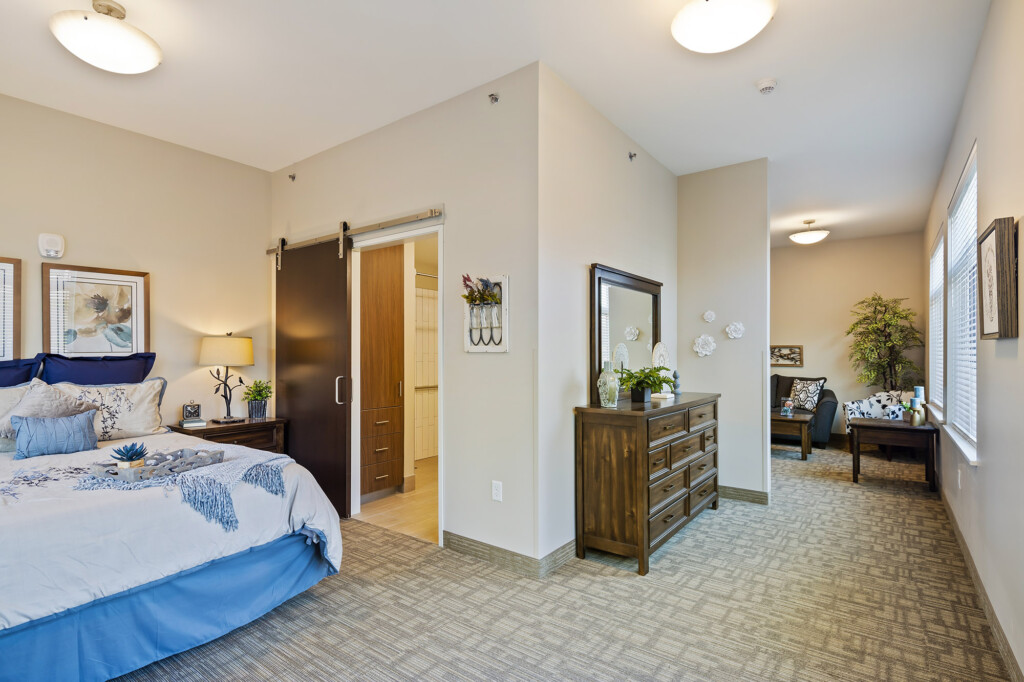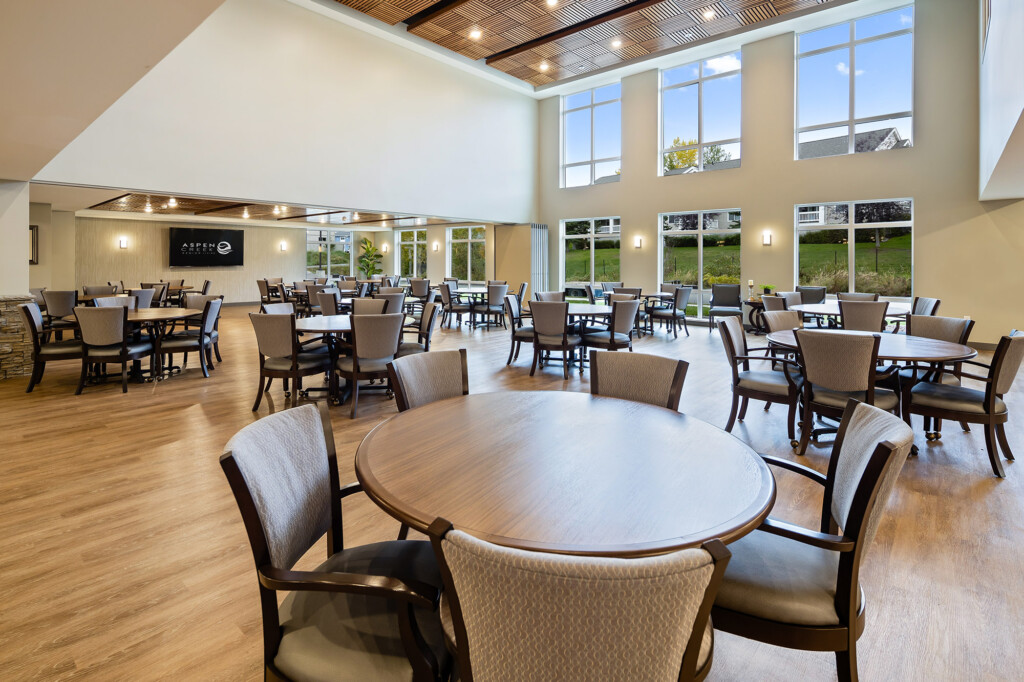 Common Dining Area
The dining room is dividable into multi-purpose rooms to accomodate high volumes of people in the space with soft northern light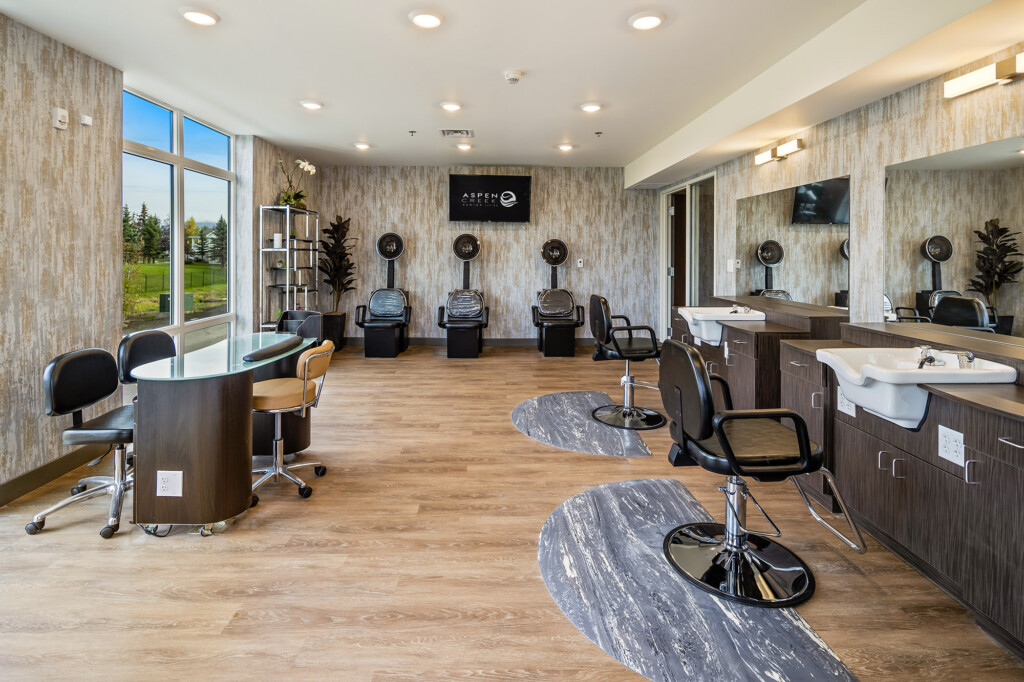 Salon
This space offers service stations for hair, manicures, and pedicures.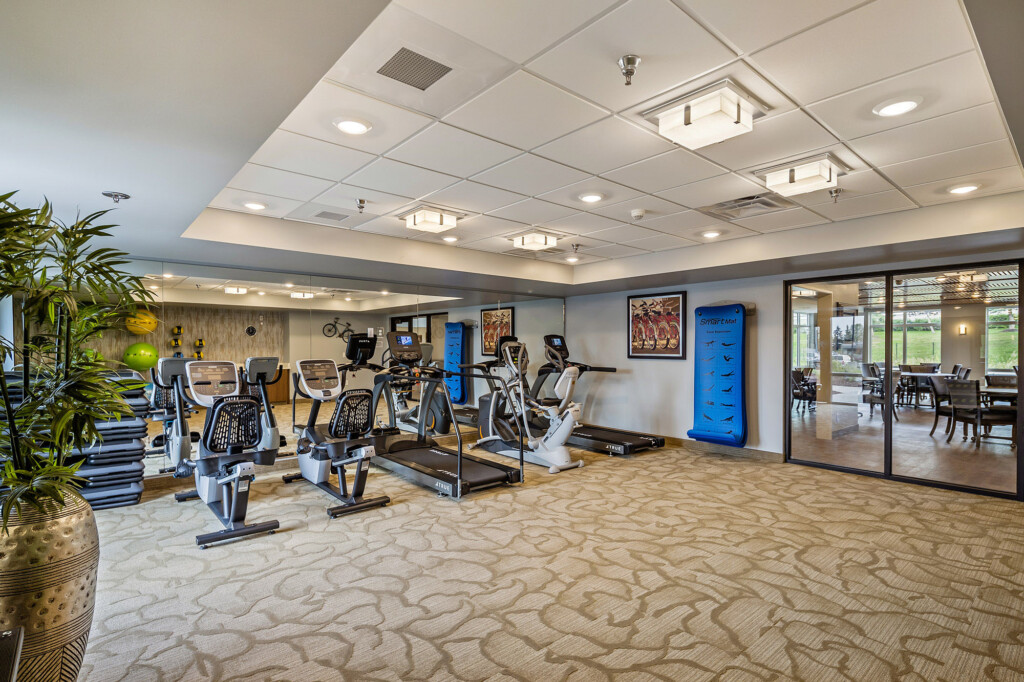 Workout and Activity
Indoor workout equipment and space for group classes that can be conducted indoors or in the adjacent south courtyard on sunny days.