FFKR Architects collaborated with BYU-Idaho officials to develop the program and design for a new student housing complex, The Centre Square. The complex provides housing, in a variety of units, for 960 students. In addition to housing units, the facility integrates student gathering and study areas, administration areas, extra storage spaces, and music rooms. Special attention has been paid to the context of the buildings and site lines to other features on campus. The FFKR team provided and updated massing models as the schematic phase progressed using software such as SketchUp and Revit.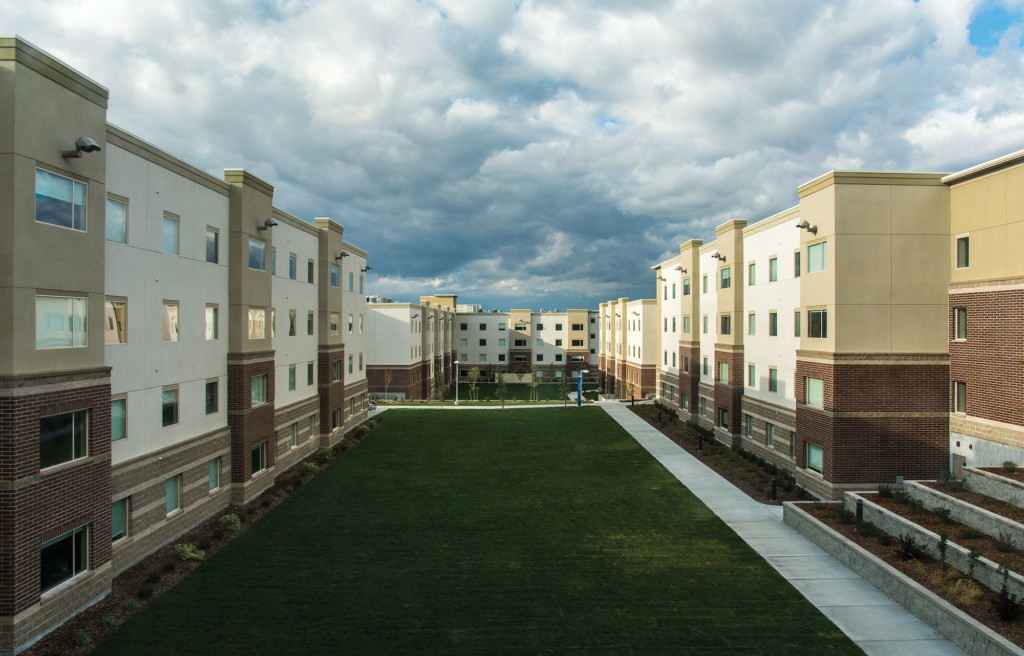 Outdoor Courtyard
Centre Square housing courtyards are designed with large natural grass playfields and ample lighting for group activities day and night. 
Building for Longevity
Centre Square housing includes durable masonry construction at street level.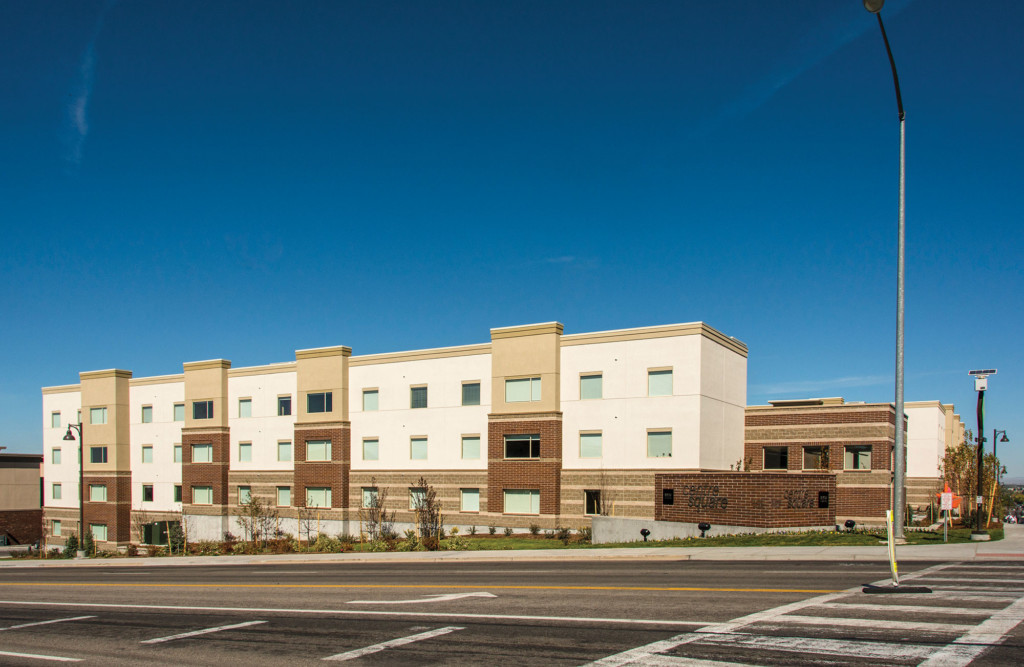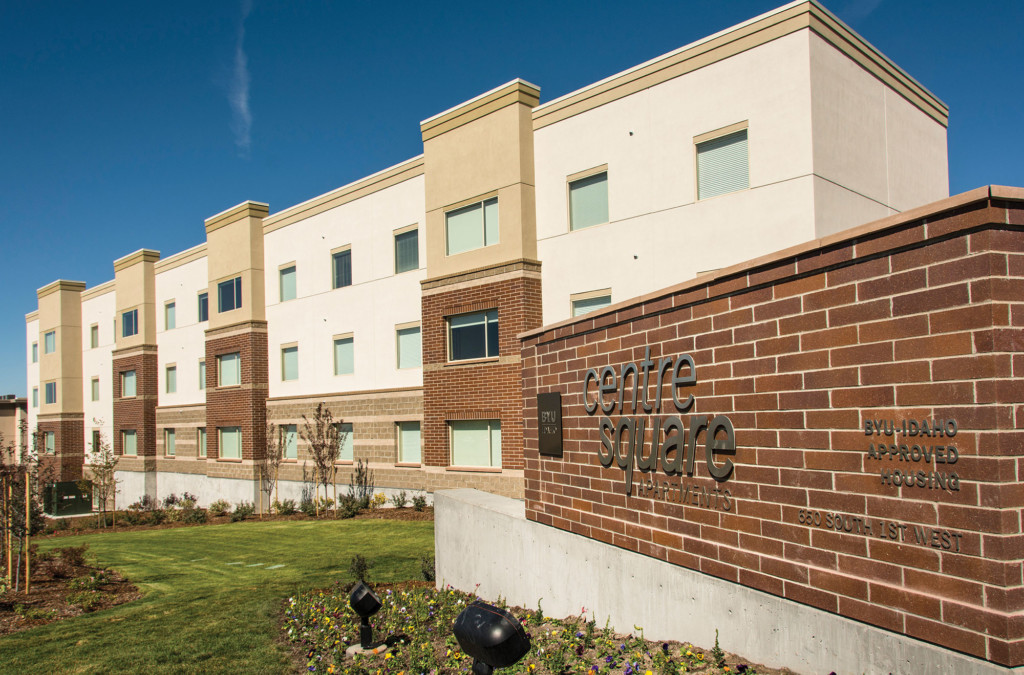 Welcome to Centre Square
The Centre Square housing is designed to be energy efficient with exterior insulation on the entire building.  
Gathering Rooms
Flexible for both weekday lounging and Sunday ecclesiastical space.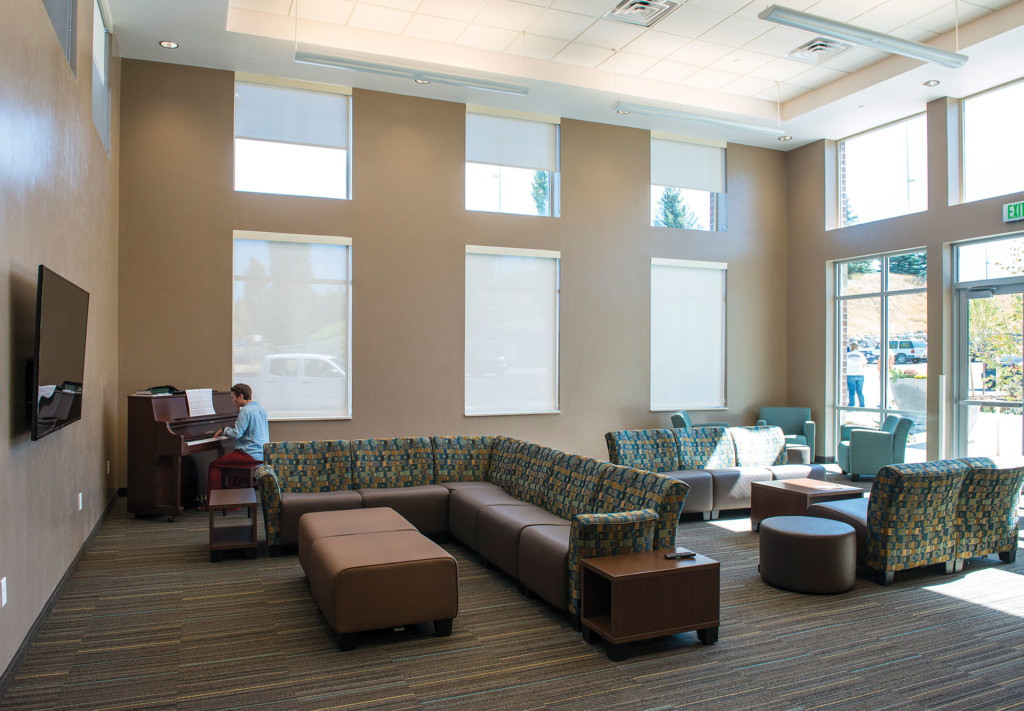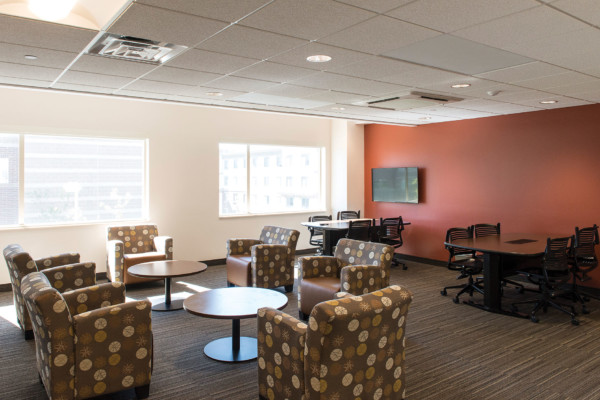 Informal Gathering and Study Rooms
These are many informal gathering locations on all floors and other small areas along the hallways for group study or homework.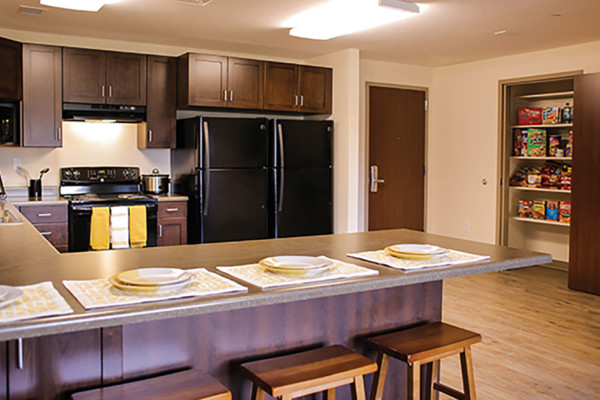 Resident Room Kitchens
Double fridges and large pantry were included to allow students storage for individual dietary needs. Large counters provide space for students to gather and eat.