BYU-Idaho's Central Energy Facility was replaced in phases, beginning with the addition of a chiller plant for central cooling and backup power for several of the largest buildings on campus. The chiller plant includes air-cooled condensers and evaporative cooling towers for maximum efficiency, with the capacity to cool 3,000 tons of water. It also has space to add two, 500-watt generators and an equipment maintenance area.
The second phase of the Central Energy Facility project was the replacement of the coal-fired boilers and plant with new, more efficient natural gas boilers and a cogeneration plant. At capacity, the plant can generate 250,000 pounds of steam per hour. The cogeneration unit can provide 30,000 pounds of steam per hour and 5 megawatts of electricity, 50-to-100 percent of campus power requirements. The replacement took place while the existing plant continued providing heat to the campus. The new South wing includes an additional 500-watt generator and bays for future growth and expansion.
The final phase included demolition of the existing plant, construction of the HVAC administration offices, and installation of 90,000-gallon backup fuel tanks. 
Design and Documentation were completed using Revit. All major ductwork, hydronic lines, plumbing lines, steam lines, condensate lines, and major electrical conduits were coordinated in the construction documents with ongoing records maintained in the Revit model.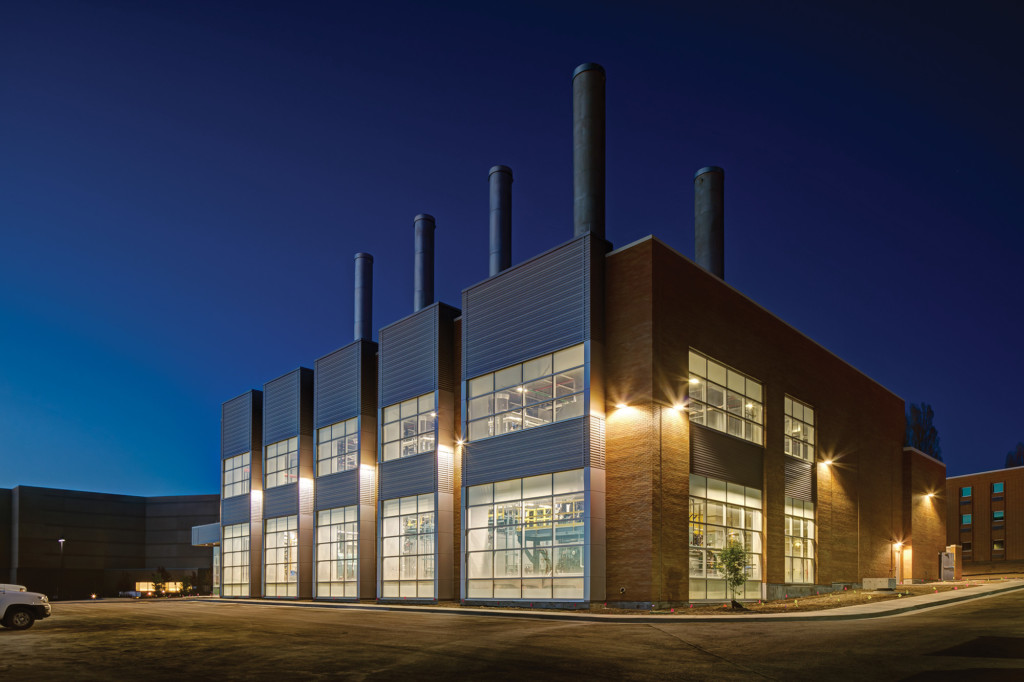 Southwest Elevation
The large bay windows highlight the building's mechanical purpose and function.
Water Treatment Area
The water testing station is located in the center of the water treatment equipment. All fluid systems flow to this station for sampling and testing.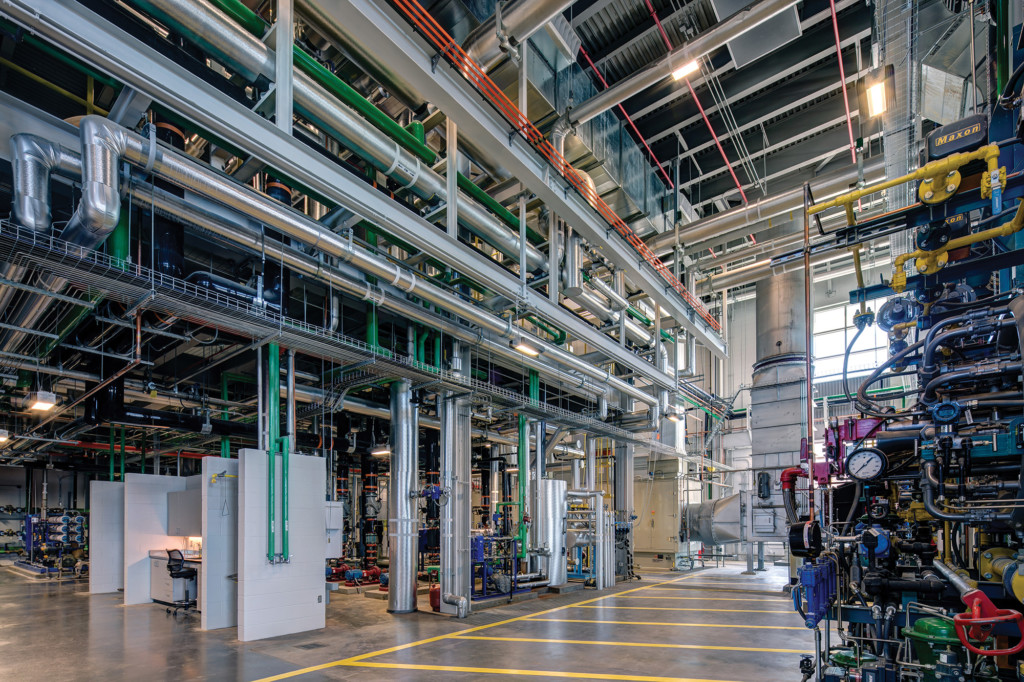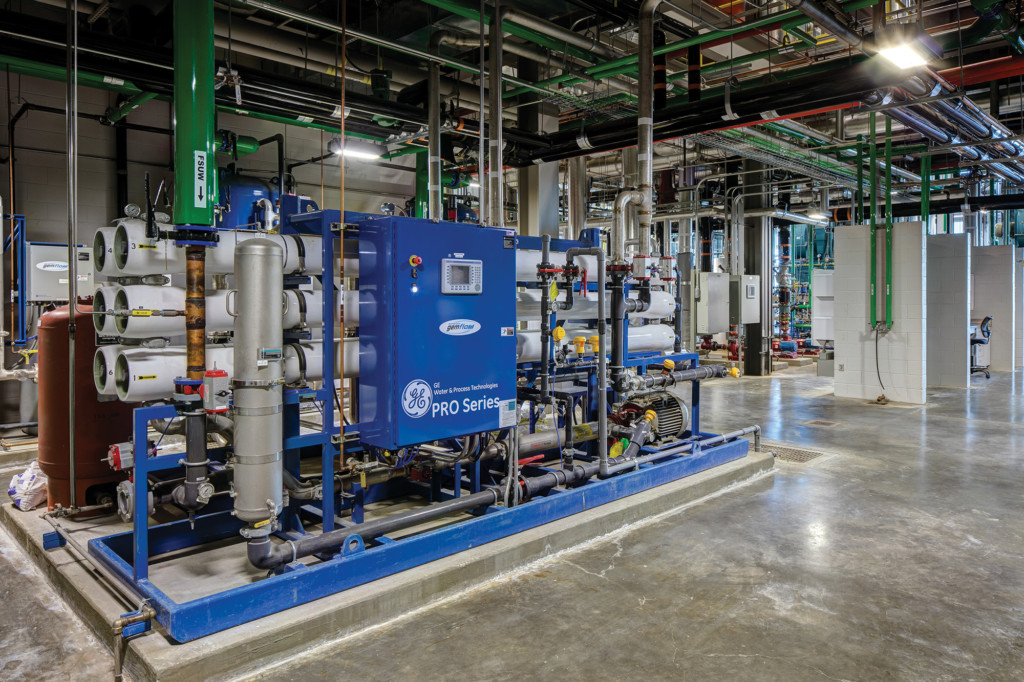 Condensate Tank
Basement tank for condensate returning from campus.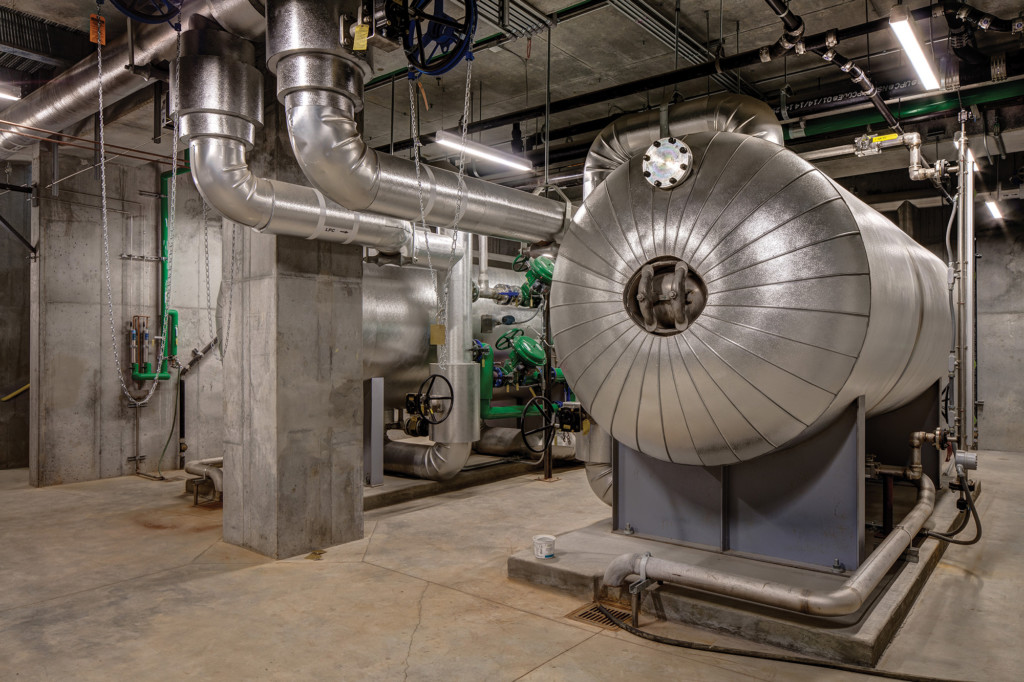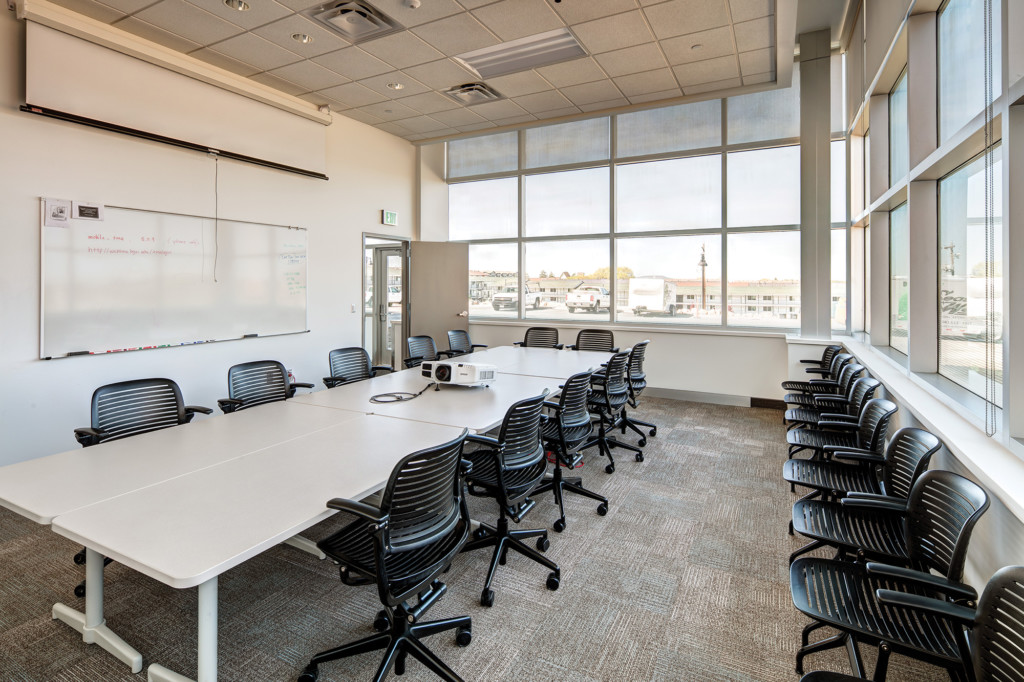 Conference Room
Great view to the campus entrance.
Northwest Elevation
Once located on the edge of campus it now frames the main vehicular entrance to campus.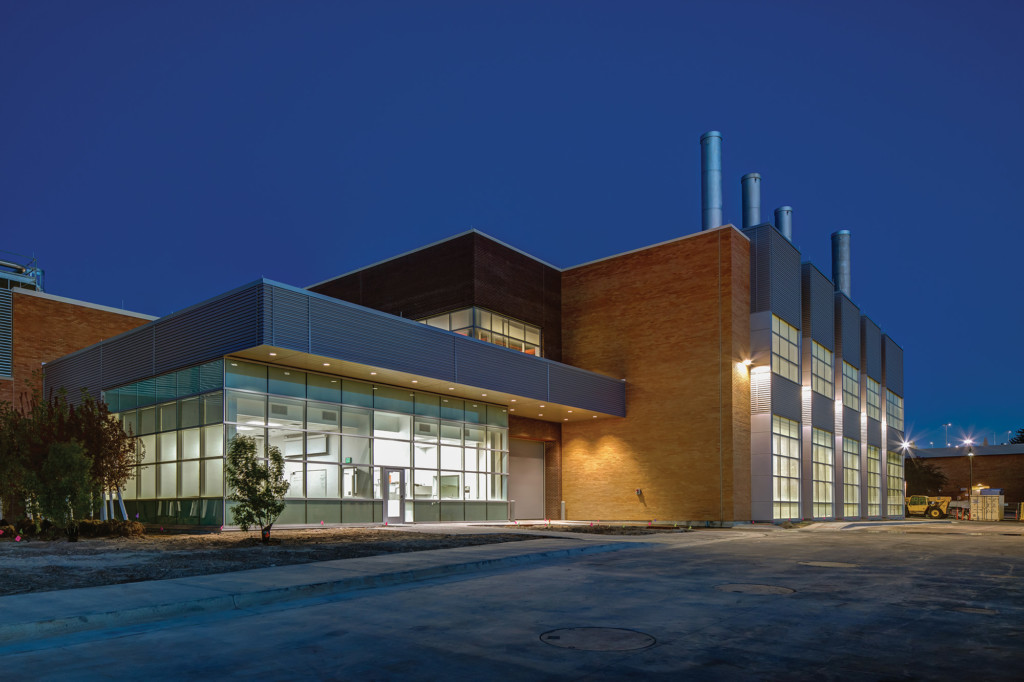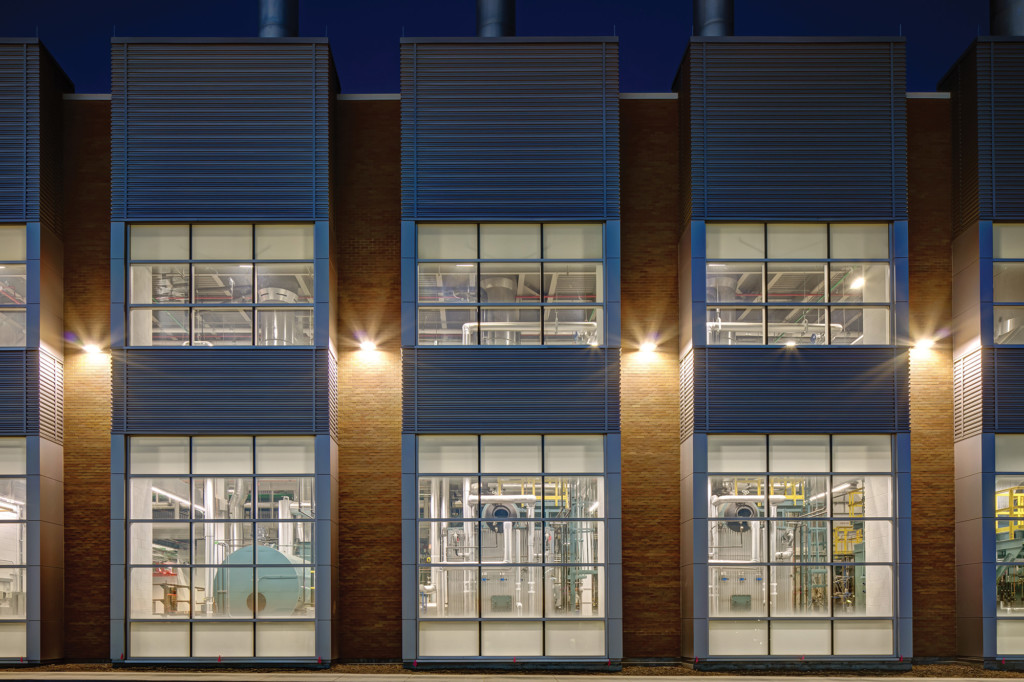 West Elevation
The building is in operation 24 hours a day and 365 days a year, lighting is important for safety and operations. Bay windows aligned with boilers for best use of space.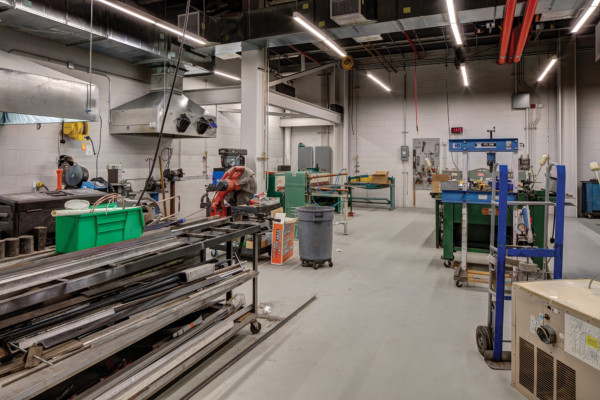 Shops
Maintenance shops for campus mechanical and heat plant.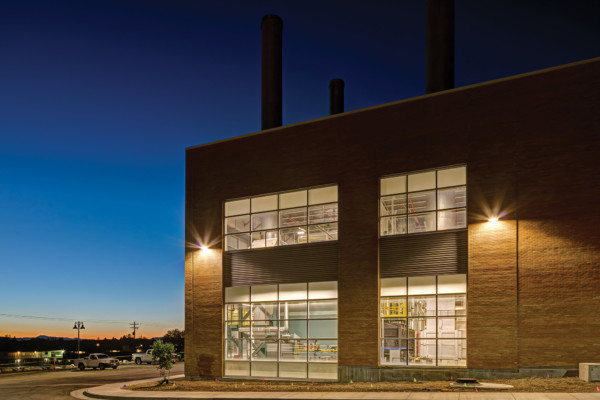 South Elevation
Materials selected to match campus standards.