The John A. Moran Eye Center Surgical and Pharmacy Expansion involved significantly expanding and renovating the Moran Surgical Department while maintaining full services in the three existing Operating Rooms throughout project duration.
Key components of the project included:
Relocation and expansion of the existing Pharmacy Suite to meet 2018 USP-800 requirements and increase both clinical and retail capacity, with an enlarged Workroom, Ante, and new Clean and Chemo Rooms, as well as Receiving and Chemo storage, and a more visible and patient-friendly retail counter.
Renovation of a former Laser Procedure Room to a Class-C Operating Room for anterior and posterior chamber ophthalmic surgery, and ophthalmic plastic surgical procedures.
Consolidation of various sterilization spaces into a Central Sterile Processing Suite.
Expansion of Surgical Ancillary Spaces including Pre- and Post-Operative Patient Care, Storage, Work Rooms, Administrative, Clinical Suite, and Reception and Lobby areas.
The finished space allows the Moran Eye Center to meet the increased surgical demand, support improved workflows in safer environments for sterile processing and pharmaceutical compounding, and continue to provide high-quality patient care in a comforting and efficient environment.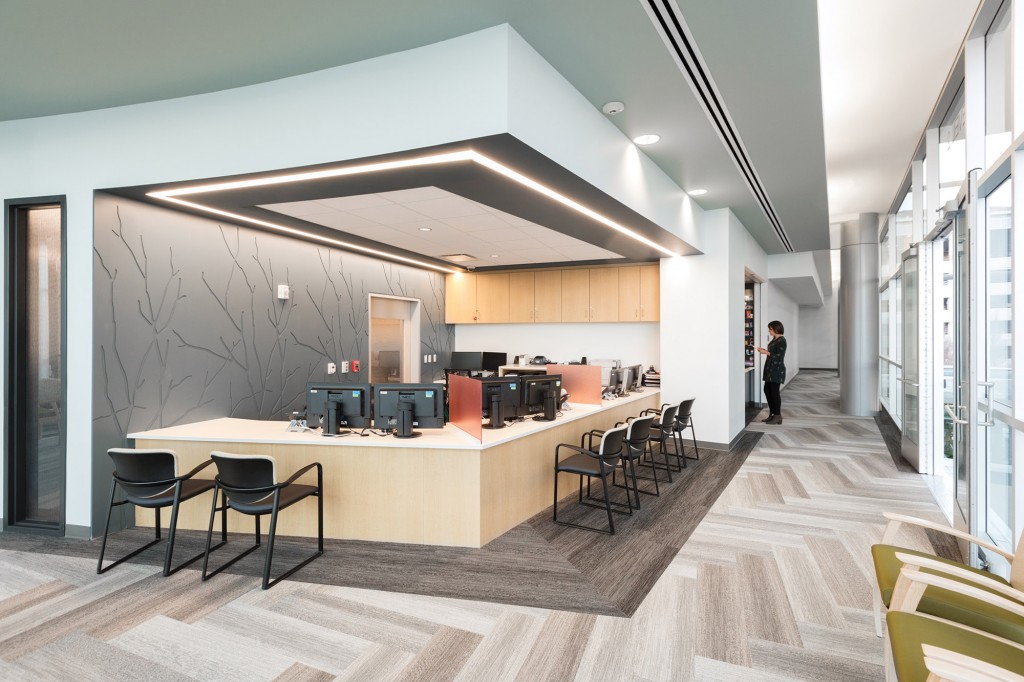 Bright and Comfortable
The design and care team wanted to ensure that this felt less like a "healthcare" space, and more like a beautiful place where you received excellent, award-winning care. The result is an environment that feels bright, clean, playful, comfortable, human-driven, and sophisticated.
Patients and Providers
The design was heavily influenced by the patient population, and care was taken to ensure visual paths and moments of interest and clarity were thoughtfully incorporated. Textures, biophilia, pattern, and color were all influenced by the patients, to enhance the patient and provider experience. Regular and detailed coordination between the design, care, and construction teams allowed for maximum efficiencies and functionalities before, during, and after the remodel and renovation.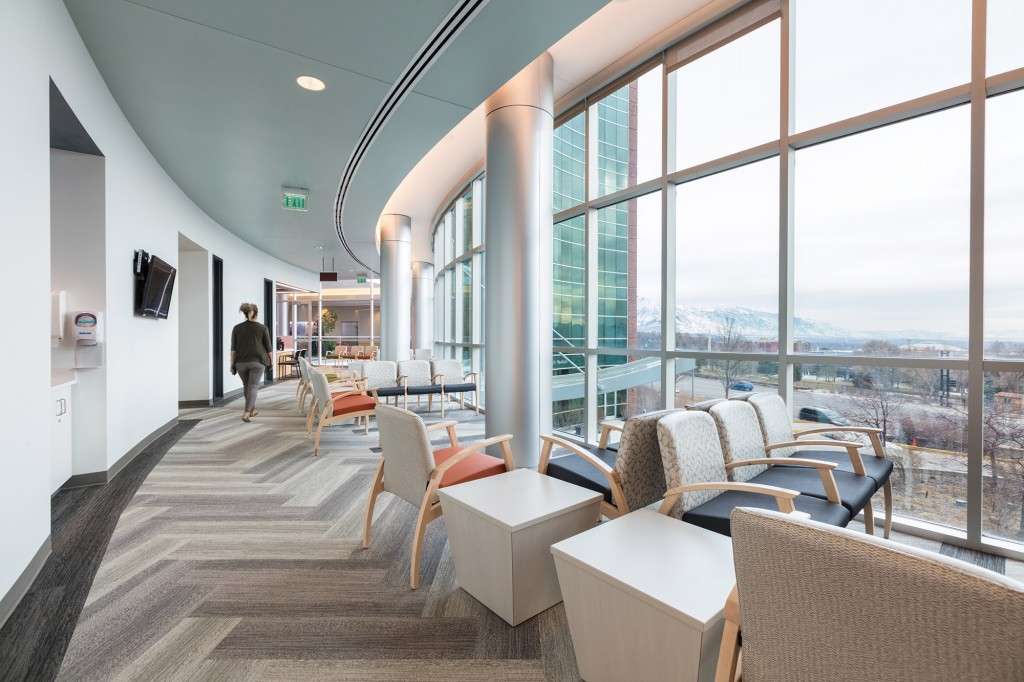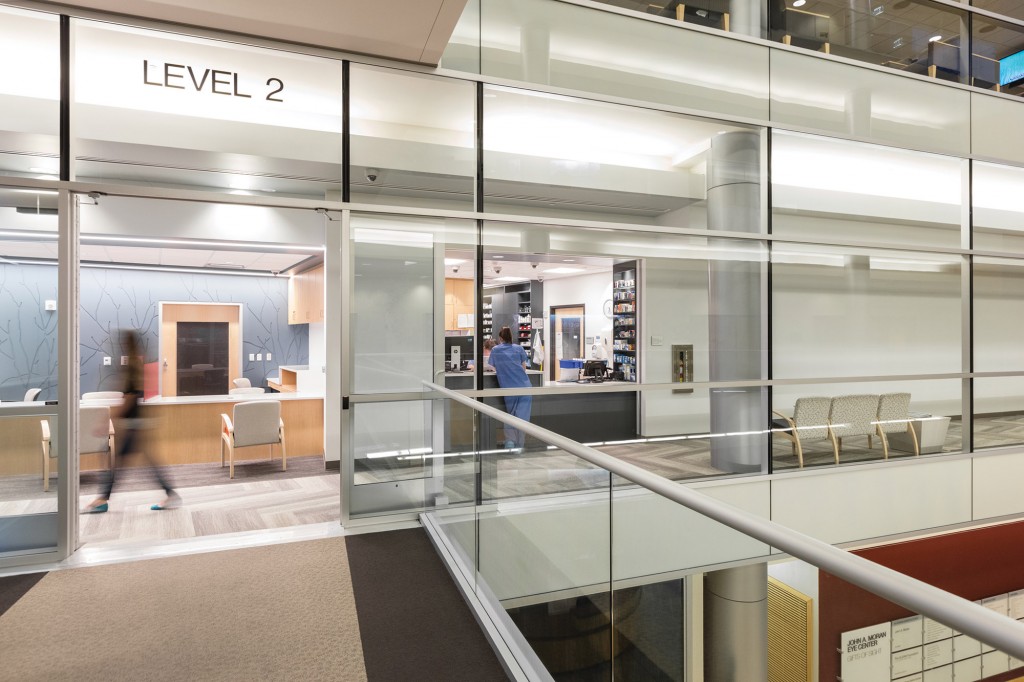 Connecting Moran Surgery Center to Moran Eye Center
The Moran Surgery Center is the primary surgical center for the Moran Eye Center and, as such, required the renovation to better serve patient needs. This project allowed the Moran Eye Center to meet those increased surgical demands from the surrounding community, to serve more patients in a shorter timeline and a safer, elevated environment.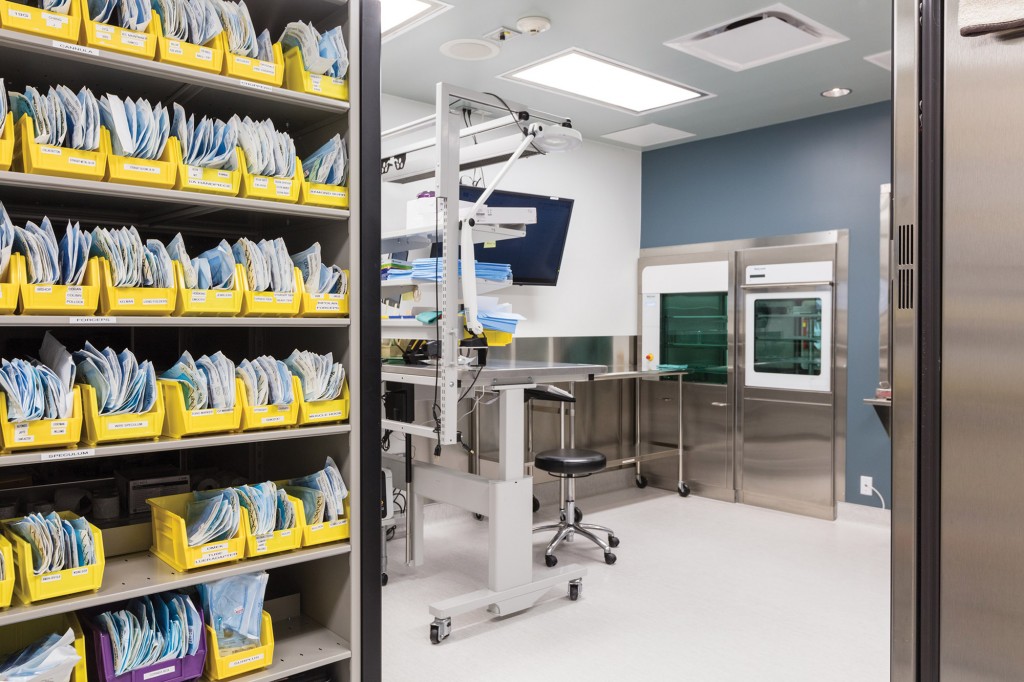 Updated to Code
The foremost objective of the project was to expand to meet an increased patient need and updated code requirements for sterile processing and compounding pharmacies. These intricate and detailed spaces were carefully coordinated and executed to ensure that best practices and guidelines were met and exceeded.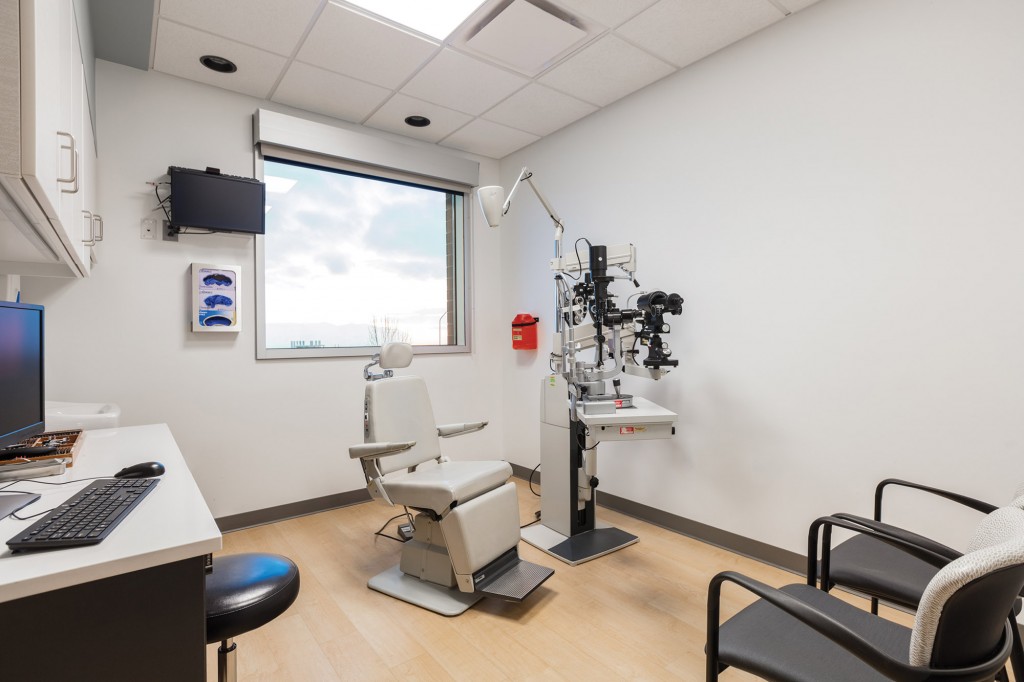 Moran Eye Center Philosophy
'No person with a blinding condition, eye disease, or visual impairment should be without hope, understanding, and treatment'. This philosophy lies at the core of their excellent academic and clinical reputation, research advancements, and outstanding global outreach efforts to end preventable blindness. We are honored to be a partner to them in reaching and achieving these goals through the built environment.