The David W. Bernolfo Center for Global Vision is the home base for the Moran Eye Center's global outreach efforts. Our team was tasked with designing a graphic to represent and draw importance to the locations around the world that the Moran Eye Center serves.
The Center has a strong and established brand identity and we worked within their guidelines to create a visually engaging mission graphic. Reinforced through the use of bright colors, derived from the interiors color pallet, we developed a vinyl map graphic that can be updated as they expand their reach. The result is a design that encourages exploration and shares the Center's mission with the broader public. Our team also designed all office signage for the Center.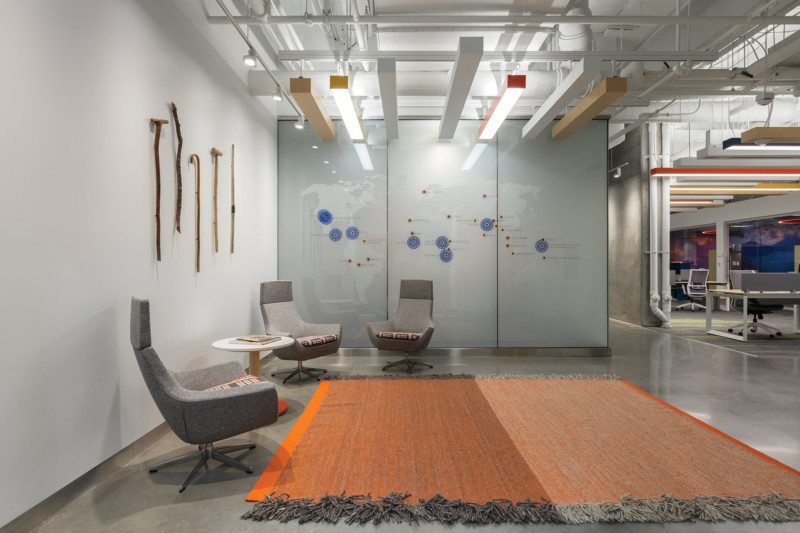 Global Outreach
The doctors and support staff with the Moran Eye Center's Global Outreach have a simple of mission of restoring site. Their impact is global and to show their reach, a custom map was designed. The larger blue bursts show places where they have been working for a long period of time. The gold burst shows where they currently work. Rust circles are where they plan to expand services.
Office Signs
Office room signs are designed to be simply updated and interchangeable. The design reflects the placement throughout the Eye Center.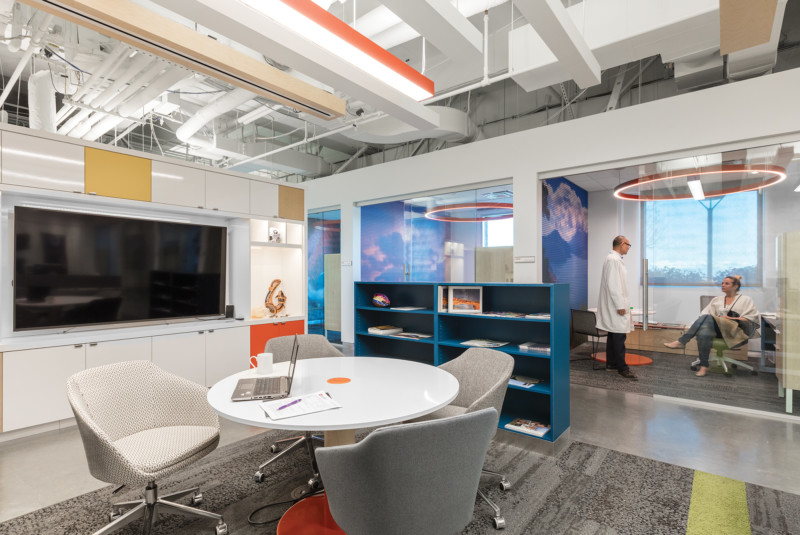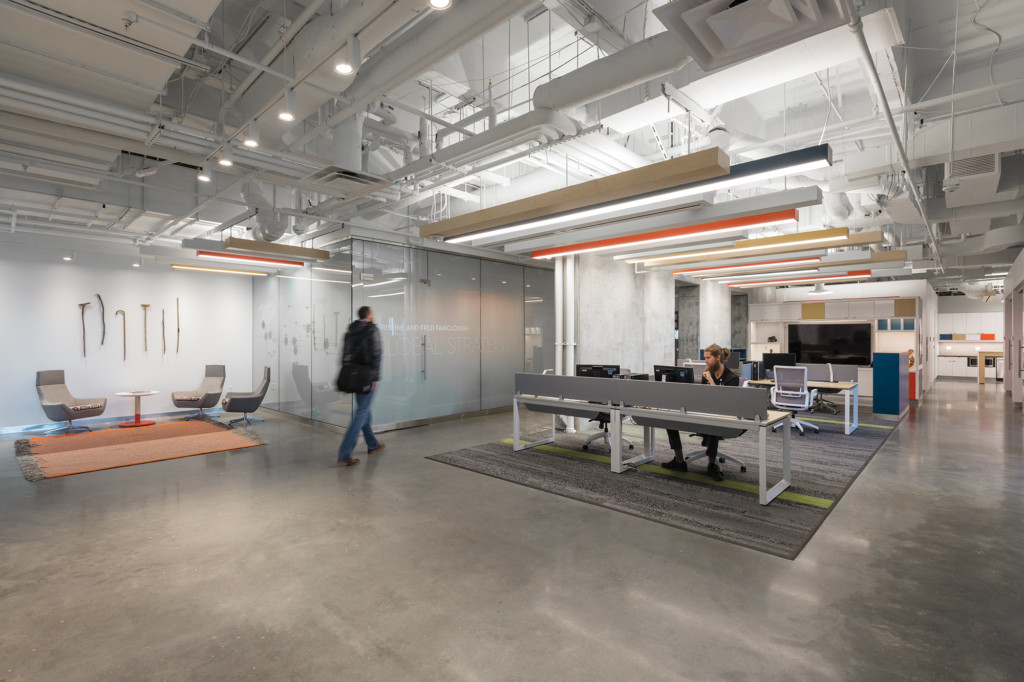 Global Hub
Donors make the Global Outreach team's work possible. The Global Hub honors one of the many donors.
Walking Sticks
Once their sight is restored, people discard their walking sticks. These sticks are on display in the lobby of the Global Outreach Center. Our designers arranged the walking stick placement and vinyl text explaining their use.