The Utah State Hospital is a JCAHO-accredited psychiatric hospital that serves patients from the entire state of Utah under the direction of the Utah Department of Human Services and Division of Substance Abuse and Mental Health.
The Utah State Hospital Consolidation project added two much-needed buildings to the hospital's Provo campus, consolidating services currently provided in several outdated buildings.
The new pediatric building, where the typical length of stay ranges from five to seven months, houses 72 residential inpatient beds for children and teens ages six to 18. The facility is arranged in three residential units: boys youth, girls youth, and children. It also accommodates shared support facilities, administrative facilities, and an accredited school. The focus of the design is to provide a safe, healing environment that maximizes its connection to the beautiful Utah State Hospital Campus.
The new Payne Building provides medical services and other support functions for the entire Utah State Hospital Campus. The facility serves as the admitting, discharge, and transfer center for all patient populations. It also holds the central campus pharmacy and supports the Sunrise drug dependency program. Clinical facilities include medical, dental, and ophthalmology clinics. The design goal was to develop the new buildings and surrounding outdoor spaces as unifying elements for the overall campus development.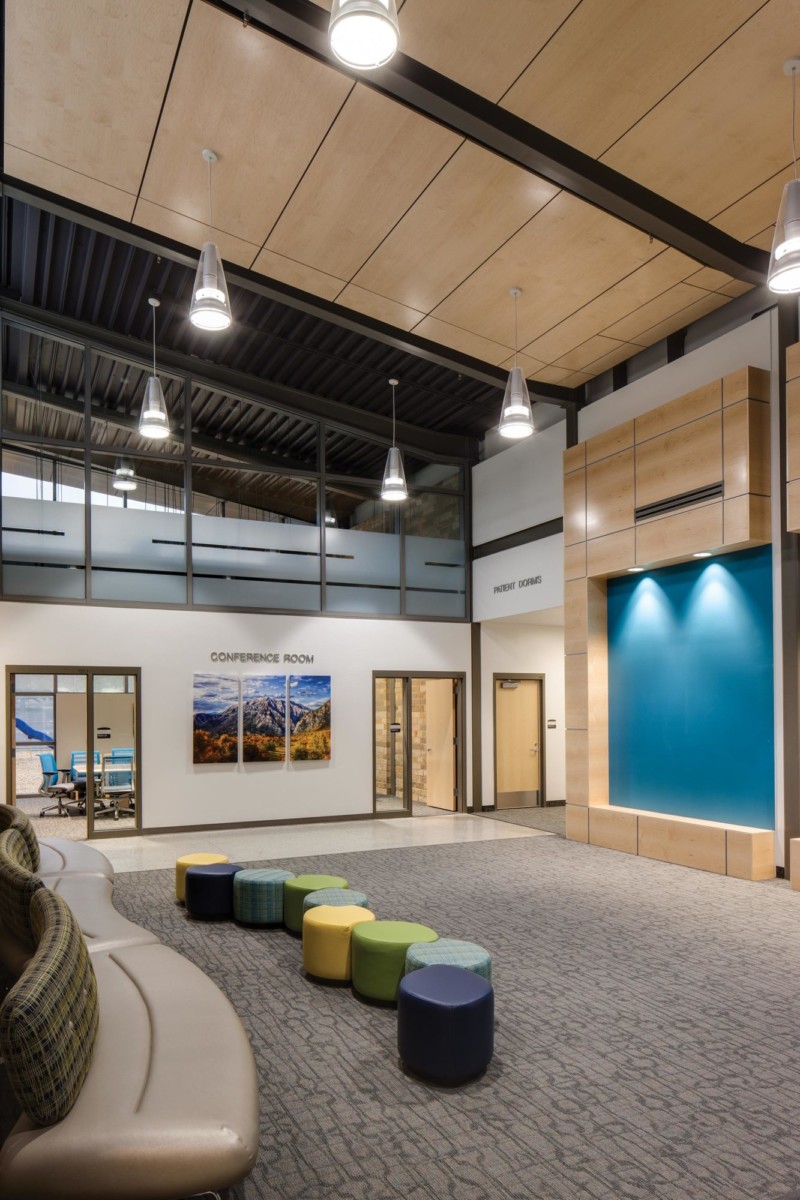 Mountain Springs Pediatric Center
The Mountain Springs Pediatric Center houses administrative and support facilities, multipurpose activity areas, and a school that provides first through twelfth-grade educational programs administered by the Provo City School District.
Residential Units
Each residential unit is divided into two equal zones. In each zone, patient bedrooms are organized into two wings to achieve a more easily controllable patient group and keep patient rooms close to the nursing desks. Each zone houses the required support functions for the patients, including medication rooms, seclusion rooms, consultation rooms, noisy activity spaces, quiet activity spaces, patient storage, and dining areas.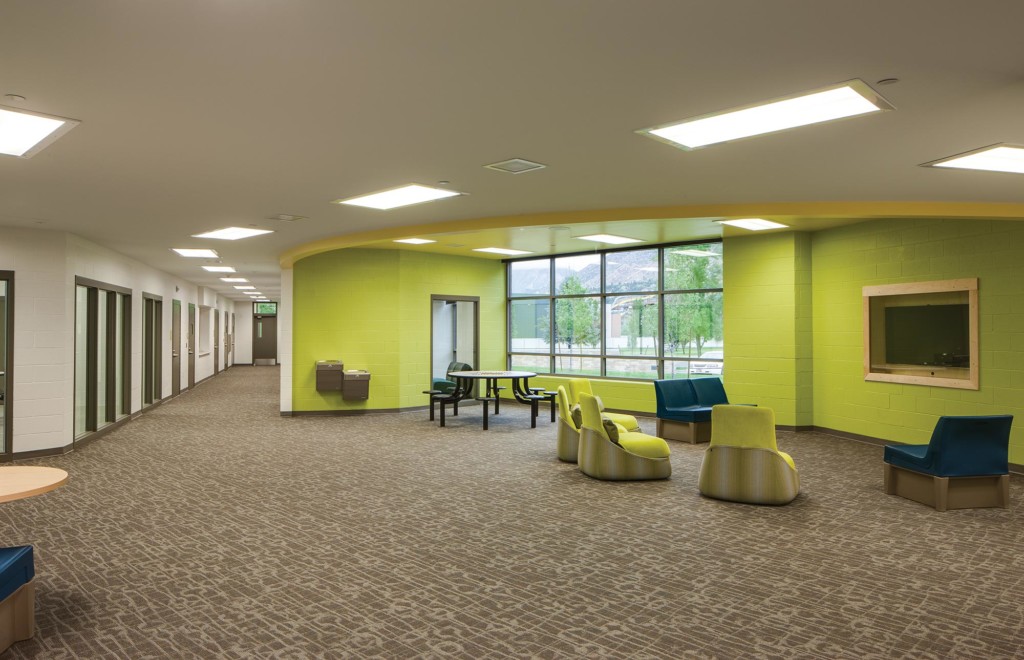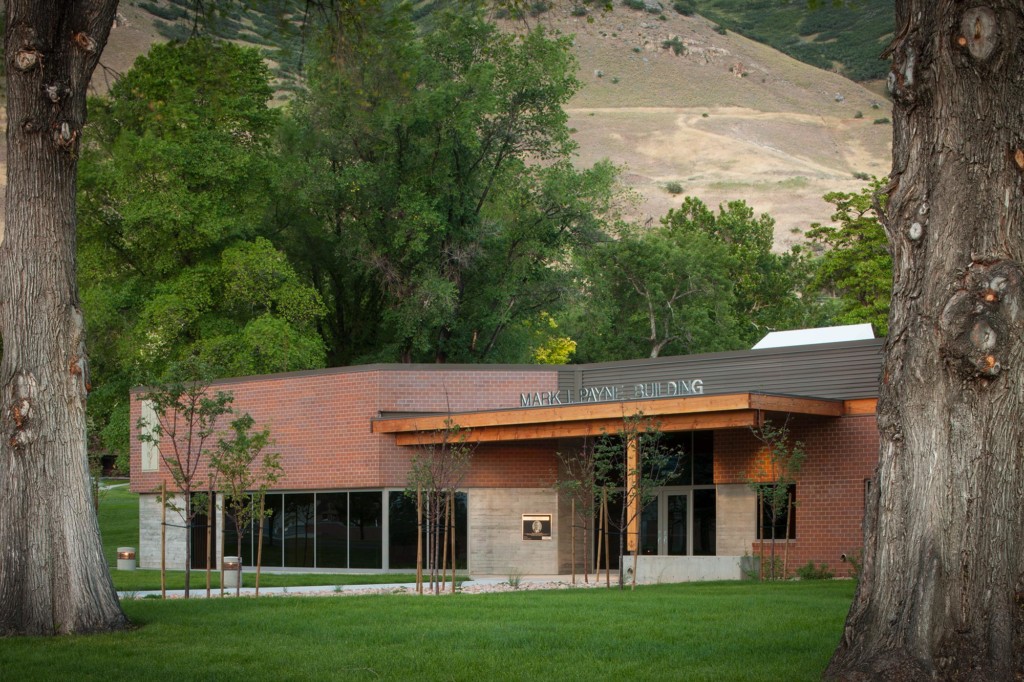 Mark I. Payne Administration Building
The facility was designed with separate entrances for staff and patients, with separate circulation areas inside the building. Secure access systems provide controlled entry to the pharmacy, in and out of the clinic, and between public and staff circulation.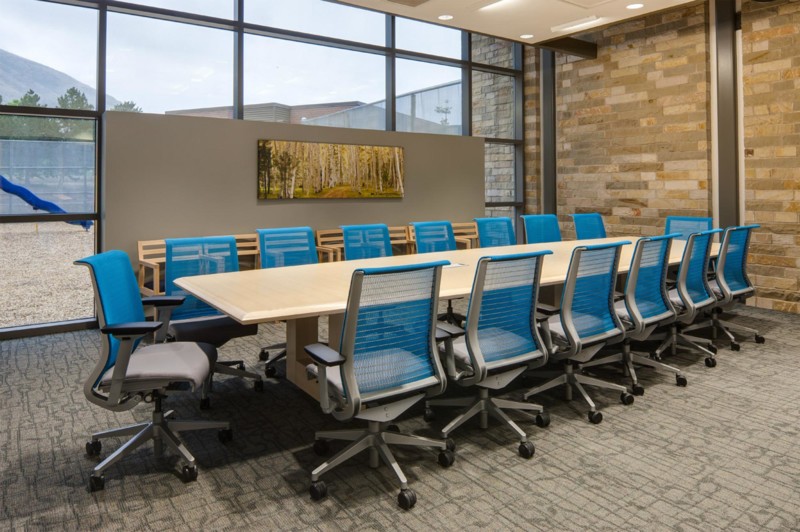 Staff Conference Room
Light-filled spaces were designed for both the staff and patient populations.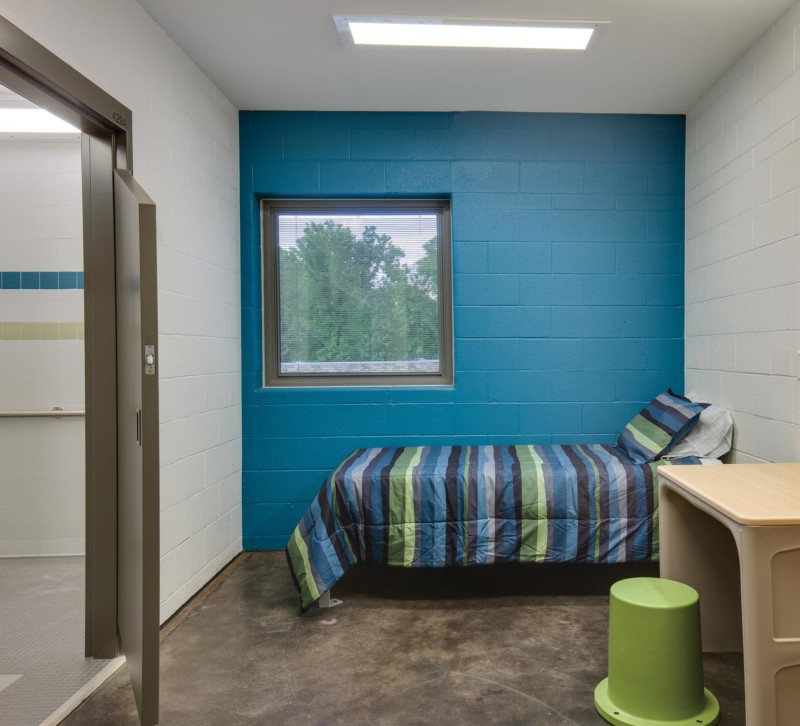 Private Patient Rooms
Elements that allow close supervision and support so staff can manage the challenges of the patient population include excellent sightlines from staff workstations and other facility observation points; easily cleaned surfaces on all furniture, fixtures, and equipment; and tamper-proof locks, hardware, and fixtures. It was critical that the facility design removes any temptation to its young patients to misbehave or harm themselves or others.