The owner of this new concept restaurant for Salt Lake City had a vision to share his favorite Korean food, Shabu-Shabu, with the local market. The challenge would be to transform and up-level the cookie cutter space previously occupied by a national chain restaurant into a unique, entirely personal dining experience. At Mr. Shabu, the diner makes their selection from a buffet of seasonal, fresh ingredients and prepares them at their table on an individual induction burner. FFKR's Commercial Interiors team accepted the challenge of transforming an outdated, formula-driven space into a dynamic magnet at The Gateway mall.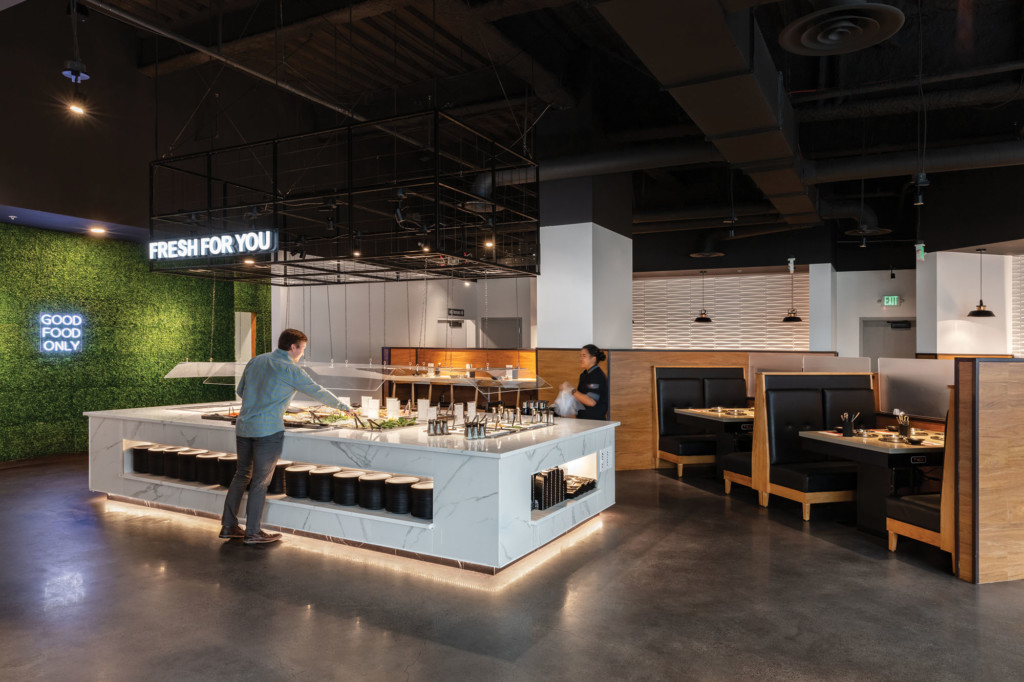 Modern Dining Experience
Located on the new "Restaurant Row" on the south end of The Gateway. This tenant improvement project focused on creating a modern dining experience focused on fresh and healthy dishes. Design elements such as white marble table tops, polished concrete floors, dynamic lighting and wood paneling help set a new and exciting atmosphere.
Creative Repurpose
Responsible consideration to budget led to strategic material selection and creative applications. Durable, surprising, and cost-effective, booth dividers are made from manufactured flooring.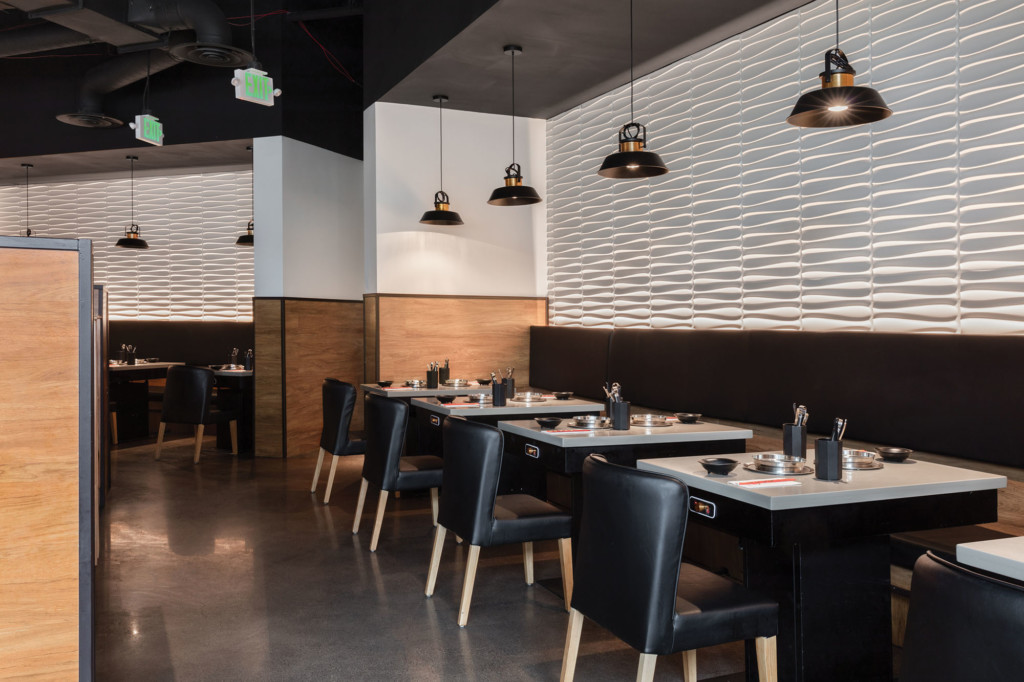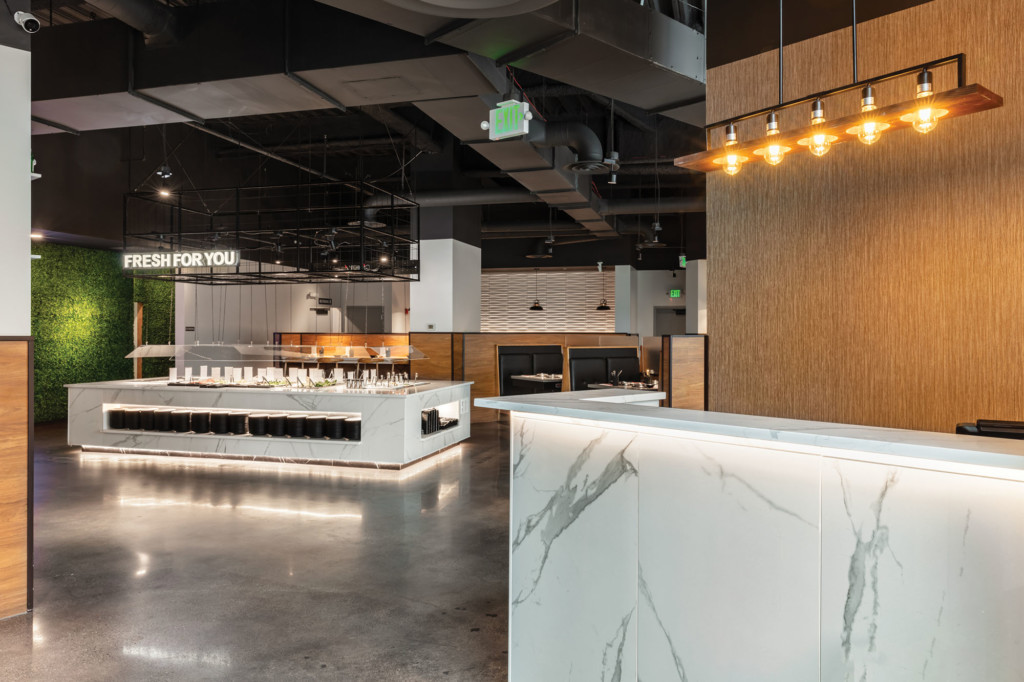 Buffet Experience
Central to the 'Shabu' dining experience is the ingredient buffet. Featuring this as the focal point of the space required an elegant and sophisticated design utilizing high-end materials and lighting with a thoughtful integration of elements like utensil storage.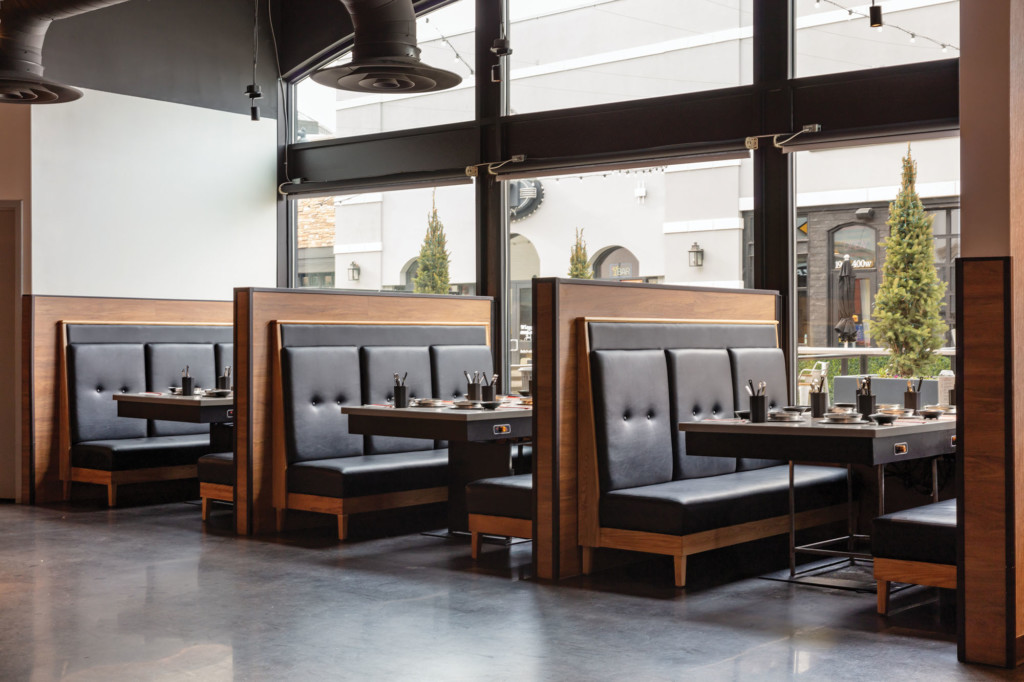 Open Spaces
To overcome the previous tenant's darker, more intimate spaces, the team opened up the ceiling, redesigned the lighting, and constructed an entirely new storefront to bring in nature. The result is a bright, airy, and dynamic space that draws you in.