The purpose of the Salt Lake Community College West Valley Center is to provide access to higher education to an underserved portion of the Salt Lake Valley. Students coming to this campus can complete their freshman year of college without the requirement of going to the main campus. Services include classrooms, computer lab, commons, study areas, lounge, testing center, bookstore, admissions, financial aid, disability resource center, veterans' resource center, and administration. The facility also provides concurrent higher education classes for three schools, English as a Second Language, and will be made available for community outreach through classroom rentals. The facility is a remodel of a former Rite Aid Store, and centrally located between three high schools.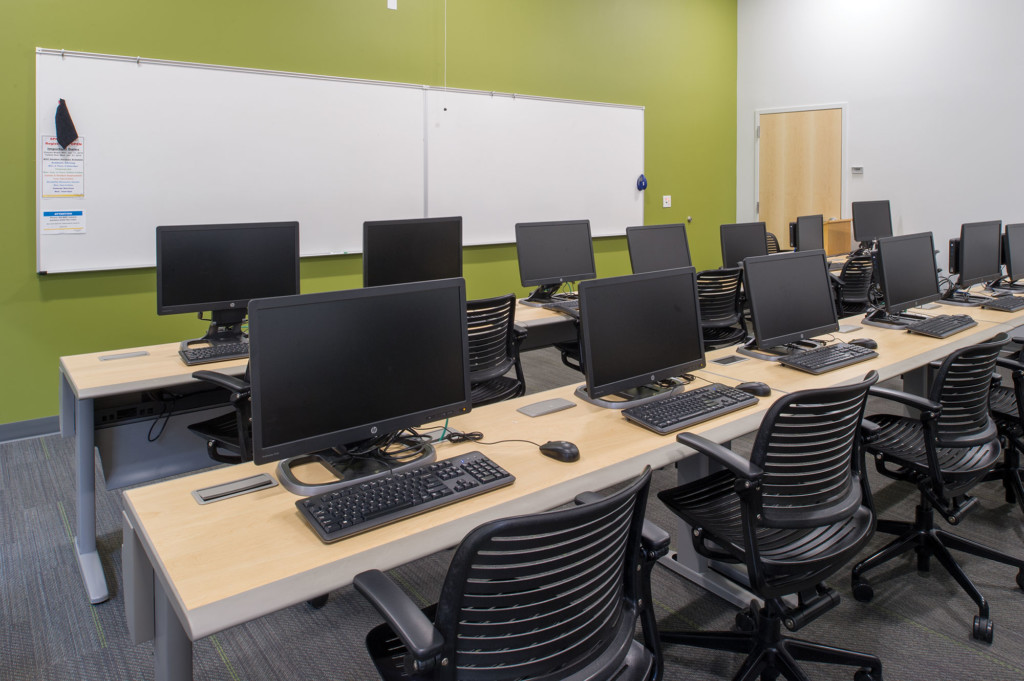 Computer Classroom
Computer classroom for active computer education and learning.
Reception Desk
Located at the nexus of all pathways within the building to control access to the administration lounge and classrooms.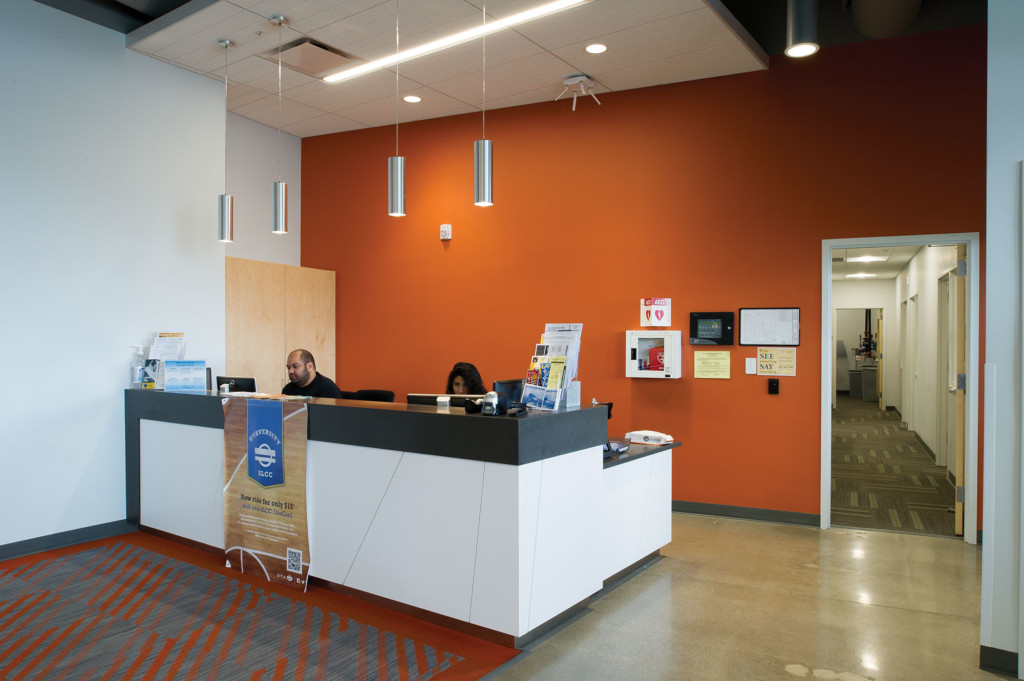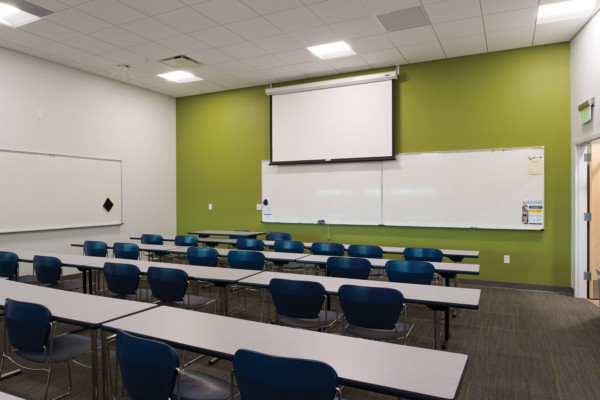 Classroom
Active learning classroom with flexible seating to accommodate multiple configurations.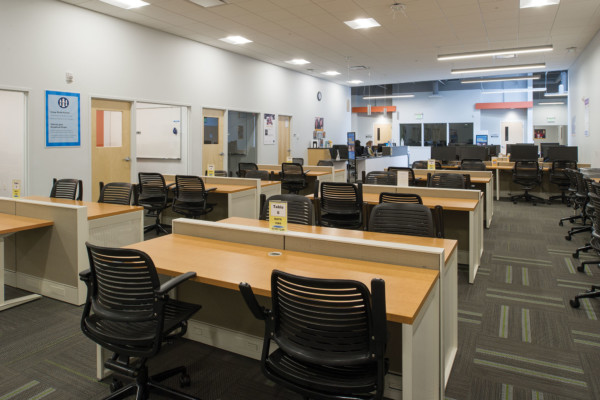 Student Commons
Individual and group study space.