348 South Temple was once 362 E South Temple, a mid-century modern gem designed for International Business Machines Corp, IBM, an early pioneer in technology. Since then, the structure has served as a home to a grocery Pioneer, American Stores, and, most recently, the Drug Enforcement Agency. Today we are pioneering a unique housing solution and rehabilitating the structure as luxury open-plan apartments. The Historic building will also house the leasing office, clubhouse. It shall contain a number of unique amenities, including a bowling alley, golf simulator, and cafe.
The owner has endeavored several submissions to the city to support restoring the building instead of tearing it down, which would have been much easier. The final solution has been to construct a new eight-story infinity structure, apartment tower immediately south of the existing structure. It has been imperative to design a beautiful building that compliments the elegant lines of the existing building but does not overshadow or mimic the architecture of the IBM Building. The result is a minimalist structure that respects the proportions of the existing apartments with contemporary detail and a refined pallet of materials. The South Temple Apartments are an inspiring addition to the history of South Temple.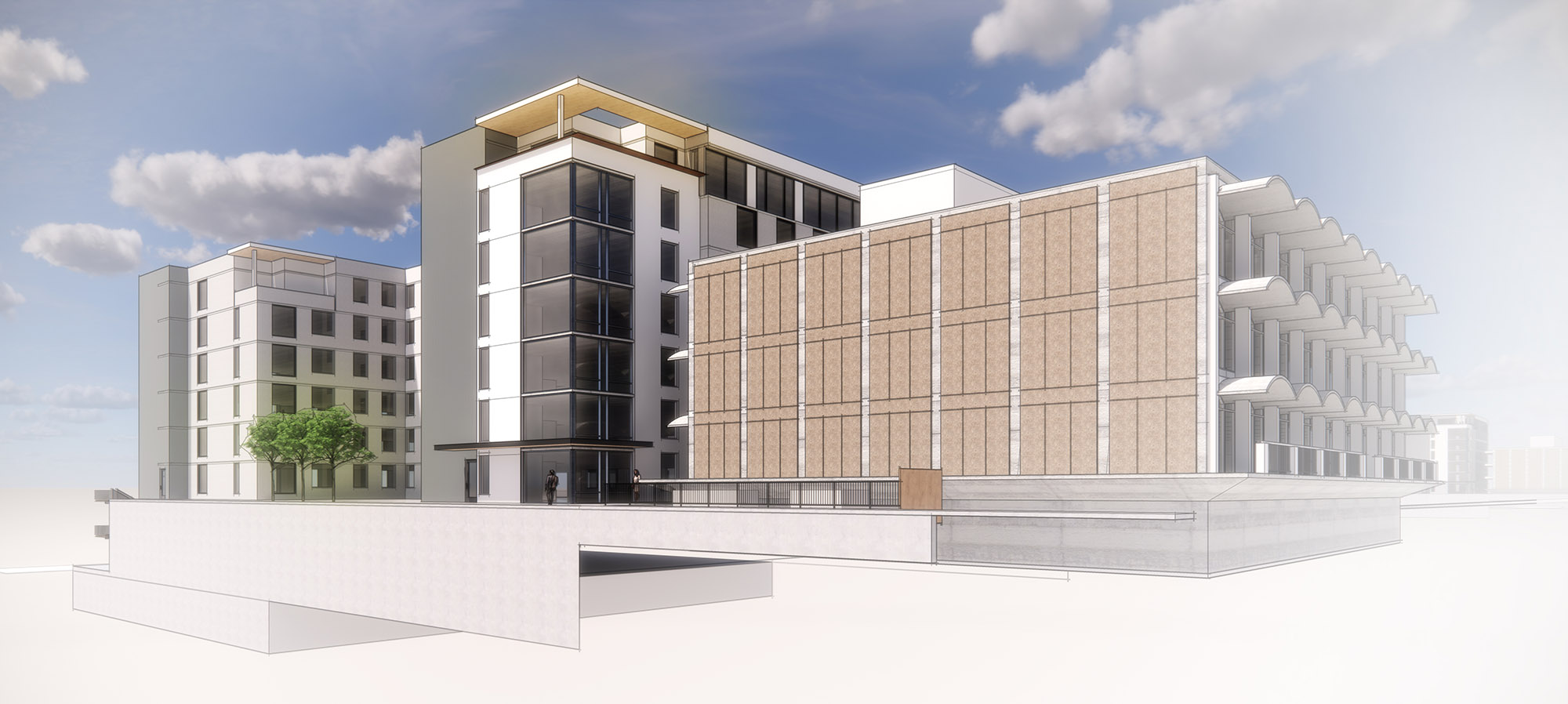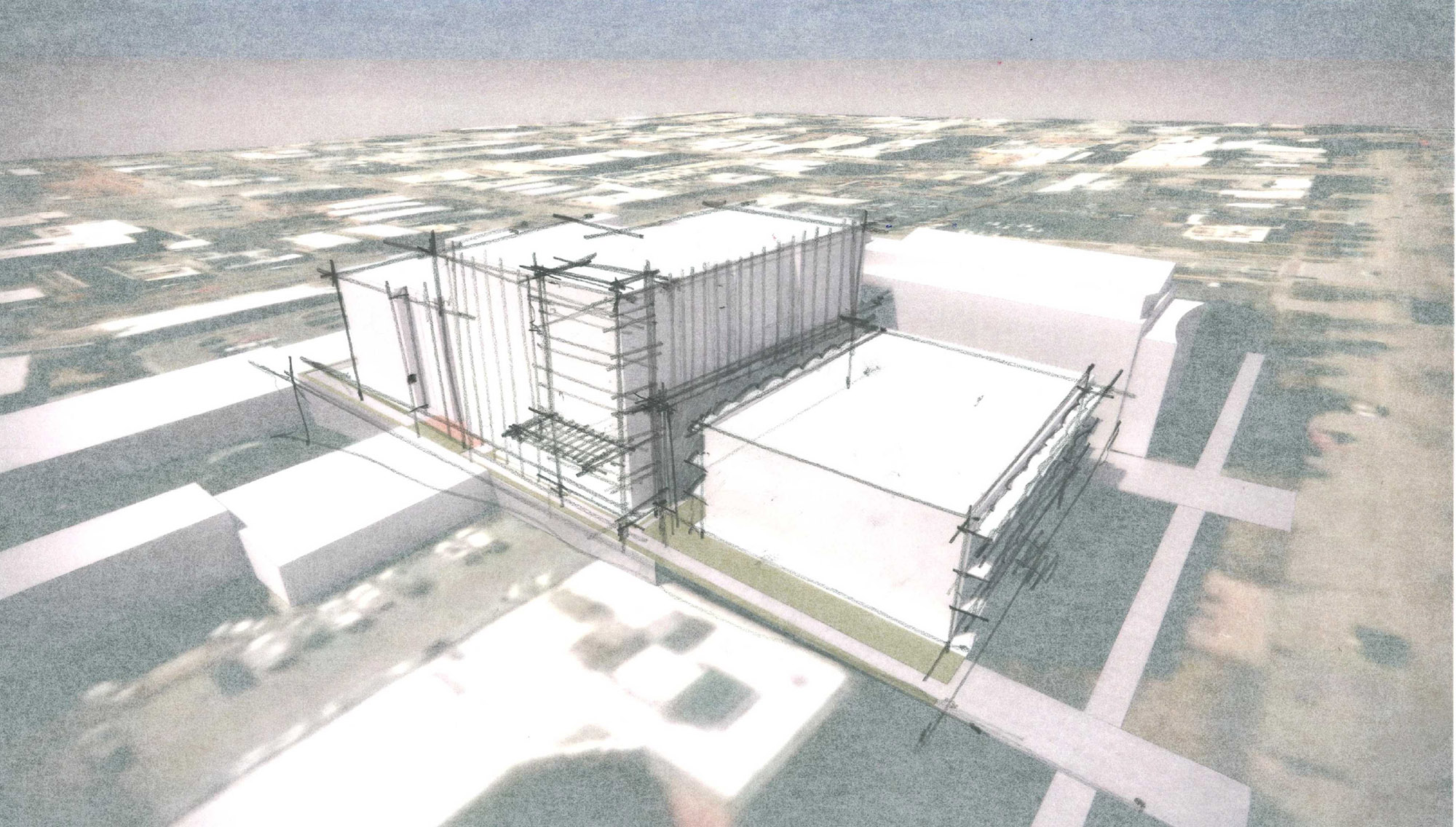 High-end Community Infill
The surrounding context of the project is a diverse map of apartments, retail, and office buildings that span generations. 348 South Temple endeavors to respect the community with architecture that enhances the design of the exiting IBM building while targeting a luxurious and unique design aesthetic.
Retaining History While Looking to the Future
The interior finishes of both the new and existing building seek to provide a more refined and elegant compliment to the smooth brutal concrete structure of the existing building and respecting what is there by creating a very urban interior design pallet.