The two-story Tachi Yokut Administration building was designed to meet the unique administrative needs for the Santa Rosa Rancheria Tachi Yokut Tribe. It incorporates government offices, tribal artifact displays, information systems processing, and storage for the entire Tachi Yokut infrastructure. References to Tachi Yokut Tribal images, including a marble and granite floor depicting a Tachi Yokut basket pattern, add significance to a building that is used by the entire Tachi Yokut Tribe. Special attention was paid to a two-story domed rotunda area that displays Tribal artifacts and a Tribal history narrative.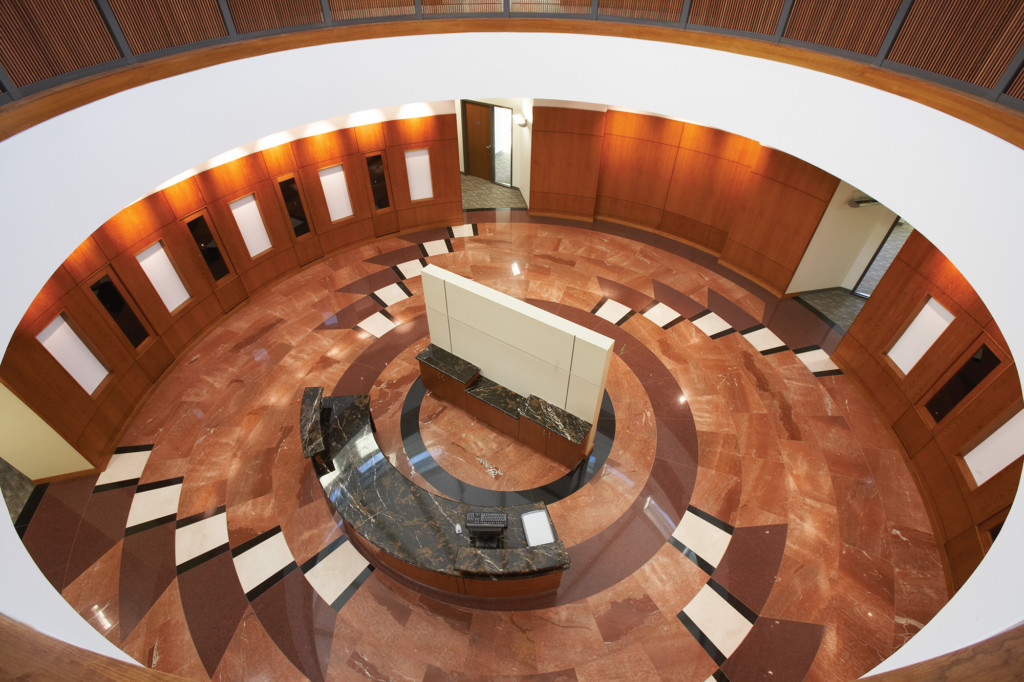 Rotunda
The rotunda floor pattern is based on Tachi Yokut basket weaving pattern.
Significant Spaces:
Breakroom
Conference rooms
Departmental offices
Domed rotunda
Management Information Systems room
Storage rooms
Tribal council chambers
Tribal council offices
Oculus
The rotunda dome is finished with a pattern inspired by traditional Tachi Yokut art.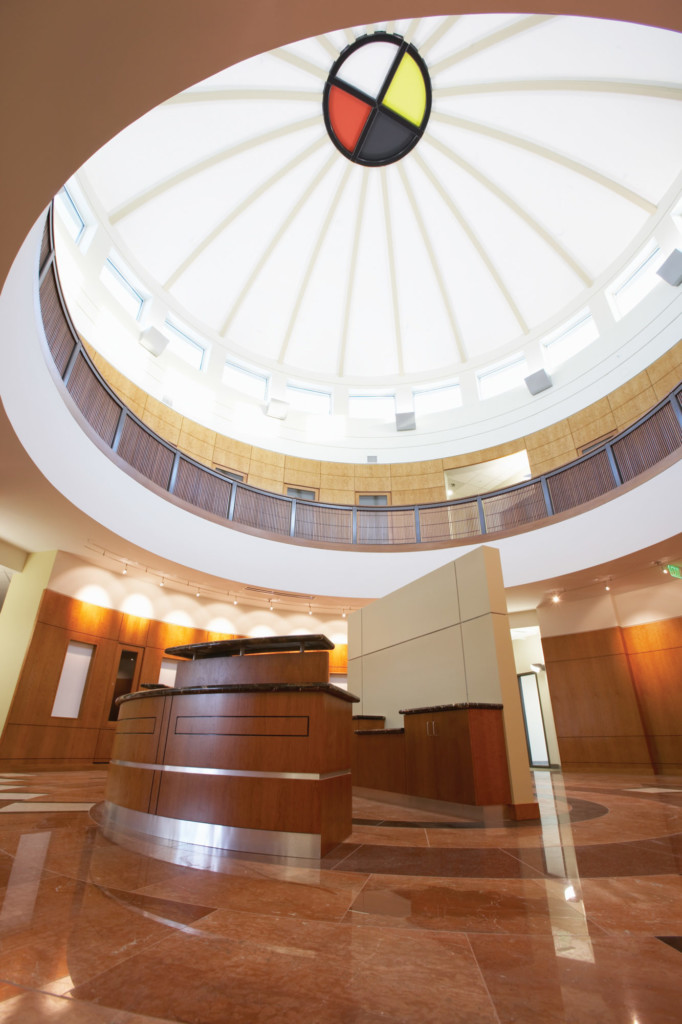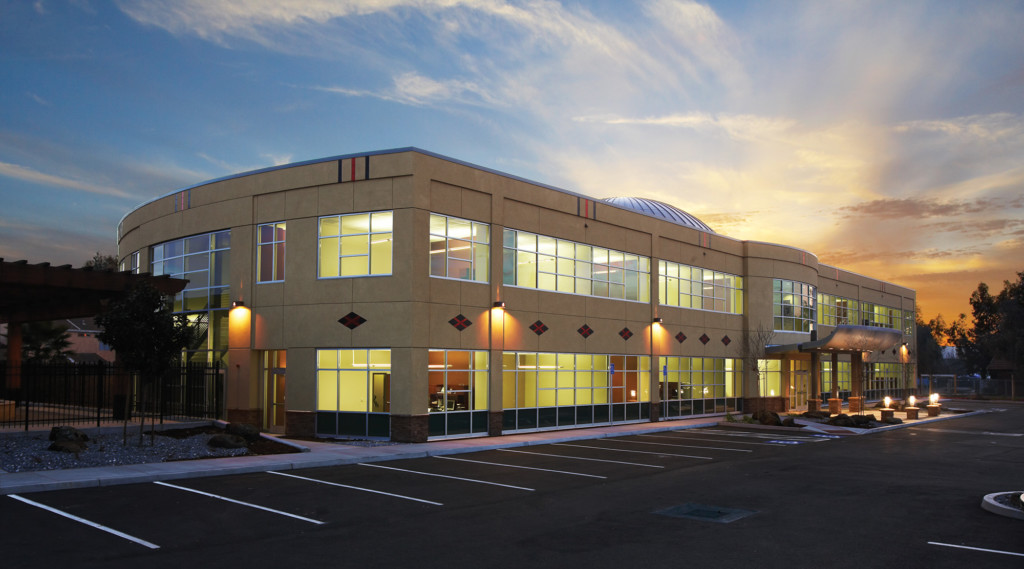 Traditions
Traditional Tachi Yokut patterns inspired the brick pattern.