The Museum of Natural Curiosity is a stunning Children's Museum located in the beautiful gardens at Thanksgiving Point Institute, a non-profit educational institute in Lehi, Utah. The building is 45,000 sq. ft. and houses four major exhibit areas and a spacious gathering area. Of special note is the Rainforest Exhibit, which soars 68 feet from the bottom level to the clerestory above. The impressive height and virtual tree forms inspire children to consider rainforests and the natural world in a fun and playful way.
There are few projects whose name is as fitting as this one – The Museum of Natural Curiosity. It did not start with that name, but as the concept evolved, the name presented itself. The owners asked for a museum that would spark people's imaginations and refresh their spirits. This building rises to that challenge.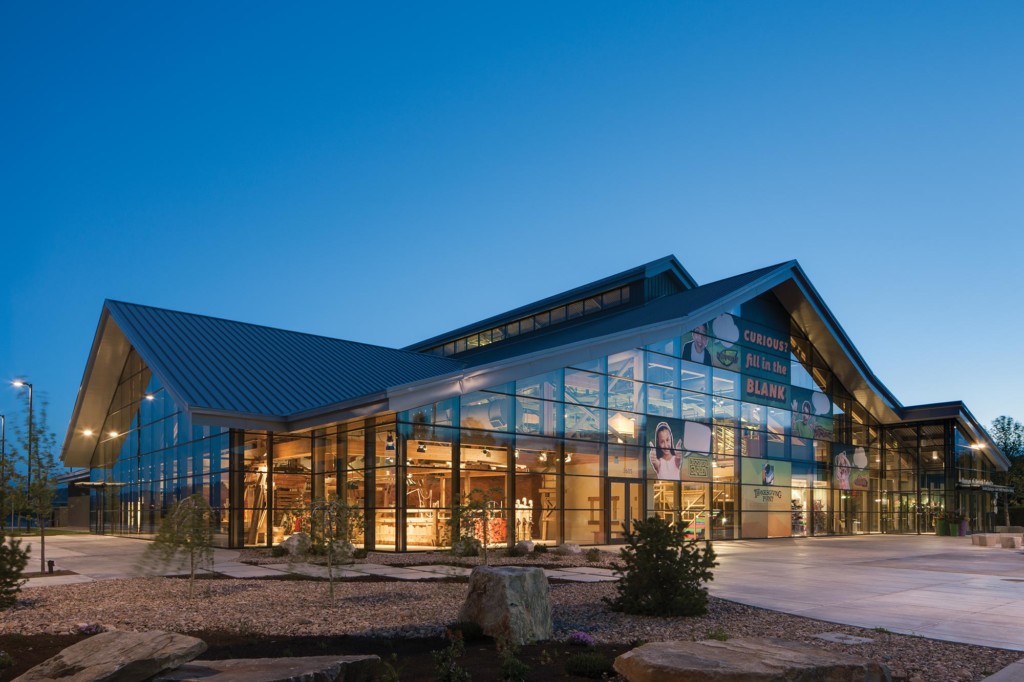 Creative and Playful
The programming team included the owner, architect, and engineers, as well as a diverse team of educators, exhibit designers, and community members. We knew that gathering to collaborate on a shared vision was an essential approach for this type of innovative and interactive space.
Curiosity Focused Interactive Displays
As the design developed, five main areas of exploration evolved. Each area has a driving principle and realm of exploration. The five themes include:
"Kidopolis" – the arts
"Rainforest" – fitness and nutrition
"Waterworks" – science and technology
"Traveling Exhibit" – changing exhibits of special interest
"Discovery Garden" – outdoor fitness and ecology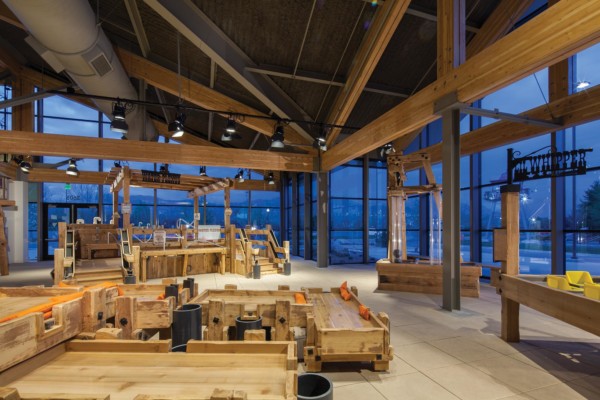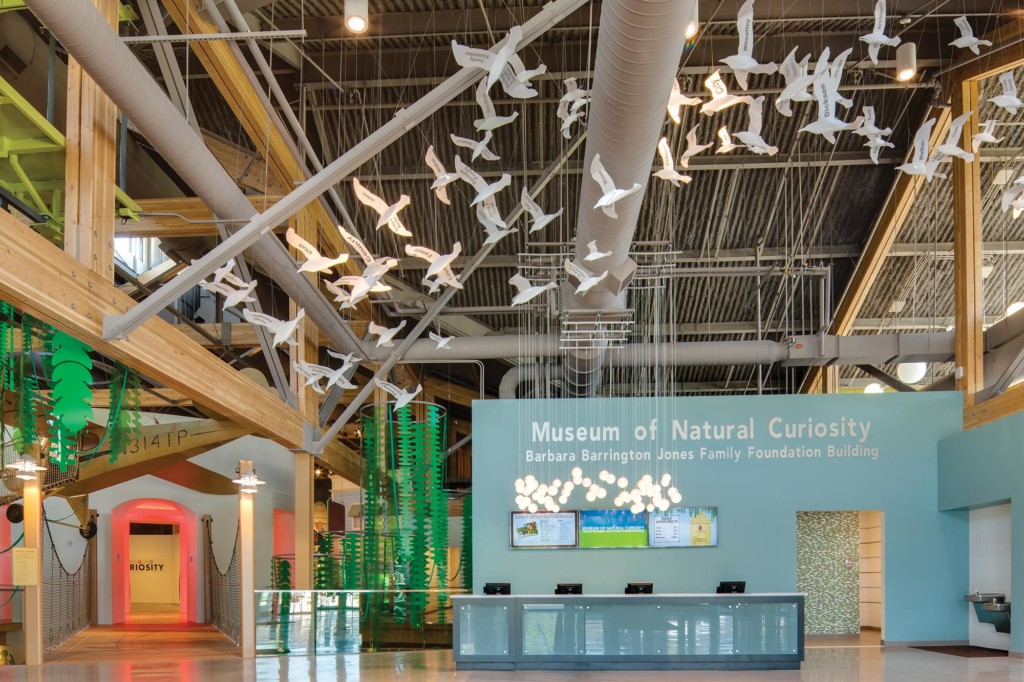 Engaging Visitors at the Front Door
In addition to the exhibit areas, the building includes a spacious main entry, which is serves as a gathering area and includes a café, and gift shop. The "Hub" acts as a unifying element of the architecture. The Hub is the true center of the museum and initially accessed from the entry lobby by a true cable suspension bridge.
Creative Wayfinding
The Hub is critical to the design of the museum. Way finding is important in any museum. During programming, we realized the importance of each visitor being able to easily make decisions. The building needed to give the visitor the opportunity to discover the magic and surprises of the museum on their own. This was accomplished by creating the central Hub. The Hub itself is an experience. It is illuminated by slow changing color LED lights, has nooks for sitting and playing, and each archway hints at what experience is beyond. The floor design of the Hub is a compass rose, which incorporates the themes of each exhibit. The Hub embodies the concepts of connectedness and journey.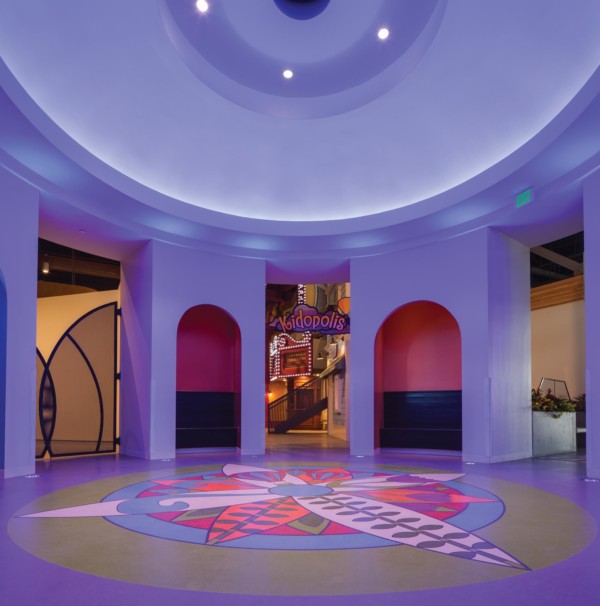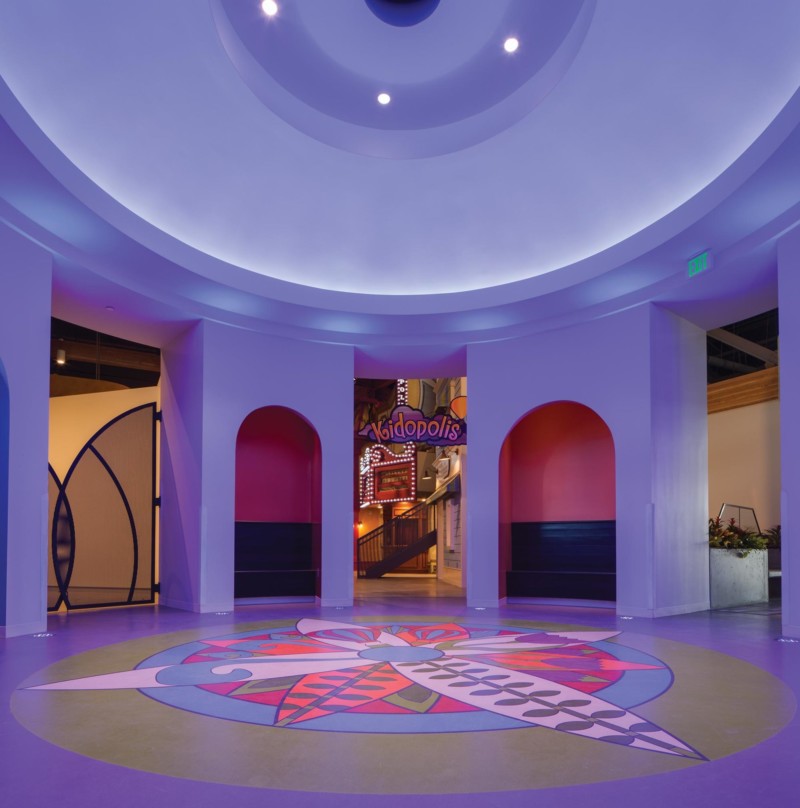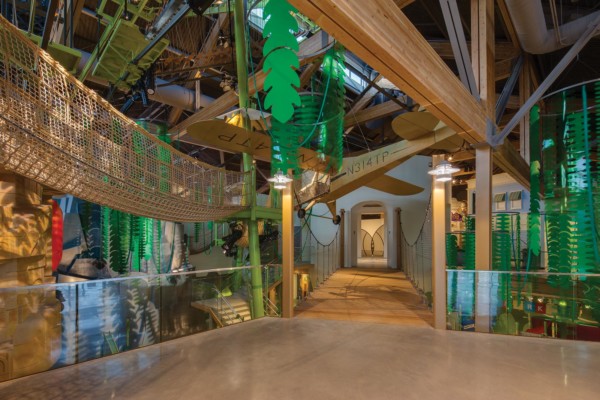 Creative Collaboration
We collaborated with Roto Studio on the look, feel, and interactivity of each exhibit.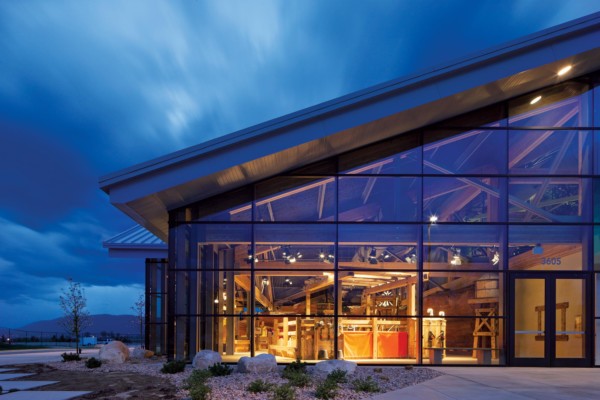 Engaging from the Outside In
Visitors to Thanksgiving Point can see into the Museums displays; creating excitement before they enter.