FFKR's Architects, interior designers, landscape architects, and graphic designers worked together to create a cultural-honoring Miwok Tribal Administration Building. The graphic design and marketing studio worked with the team to design environmental graphics, including wayfinding, interior signage, custom artwork for tables and lighting, and the monument sign for the Miwok Tribal Administration Building. All designs were based on the Miwok tribes existing logo and colors. Sharing and reinforcing the importance of the Miwok language to visitors and tribe members was the driving design factor for signs. And including acorn, obsidian, Flicker feather, and turtle in the table-top designs helps to further educate visitors about the history of the Miwok's culture.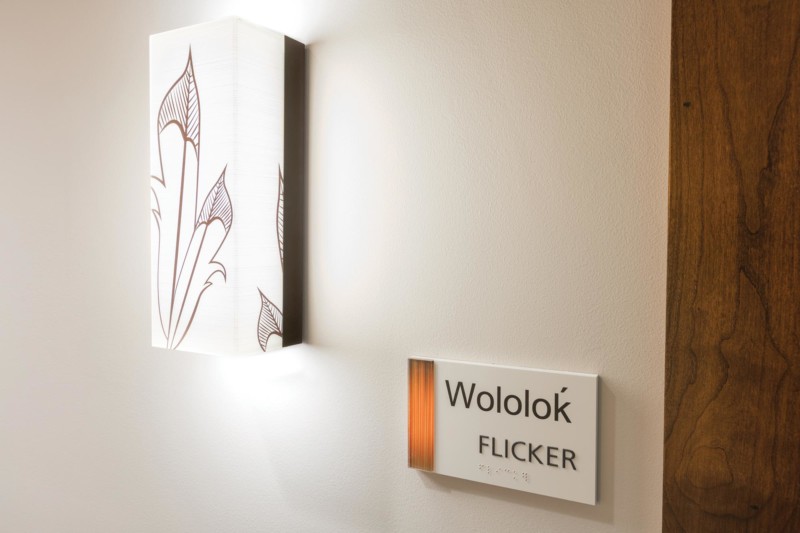 Sharing Culture through Language and Patterns
The native language is the primary text, with the English translation secondary. Simply designed, the color band on the left edge of each room sign is influenced by the Flicker; a headpiece used in ceremonies. Custom light fixture designs incorporate images meaningful to the tribe, such as the Flicker feather.
Sharing Community Culture
Accessed through the entrance rotunda, the Tribal Art Room offers visitors a chance to see clothing, baskets, and tribal regalia made by members. Environmental signage directs visitors to the room in both the Native and English language.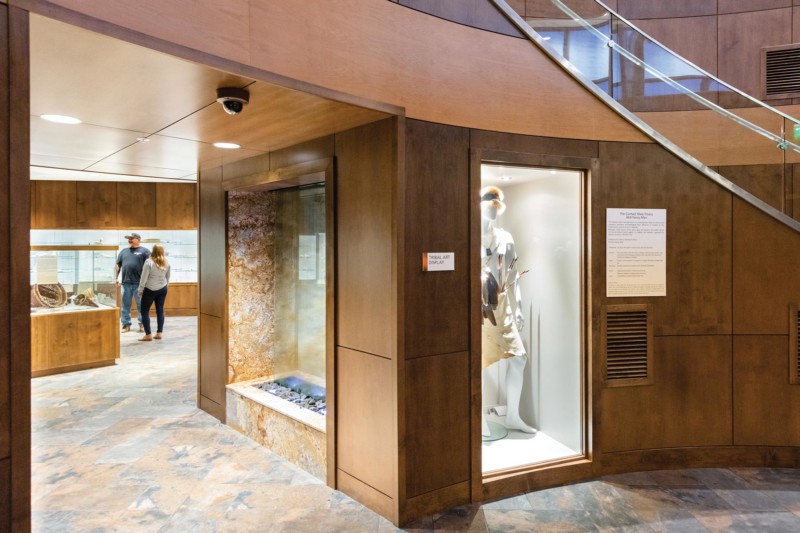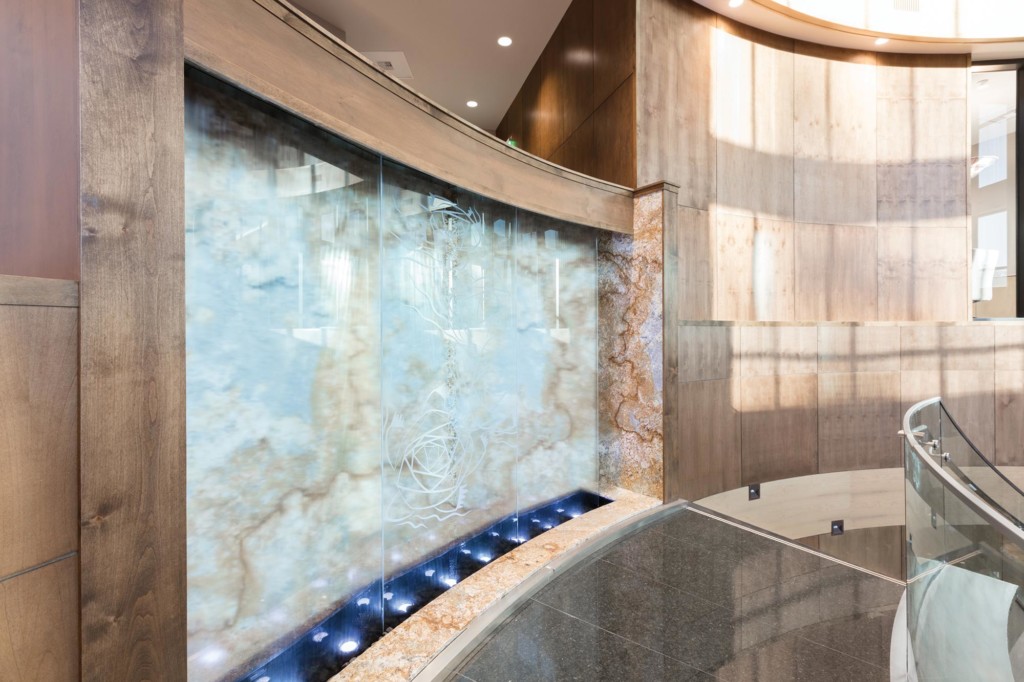 Interior Water Feature
Turtle artwork based on original artwork by Harry Fonseca, reimagined as a feature water sculpture.
Traditional Basket
Inspired by the traditional basket patterns, geometric shapes repeat on both light fixtures and table tops.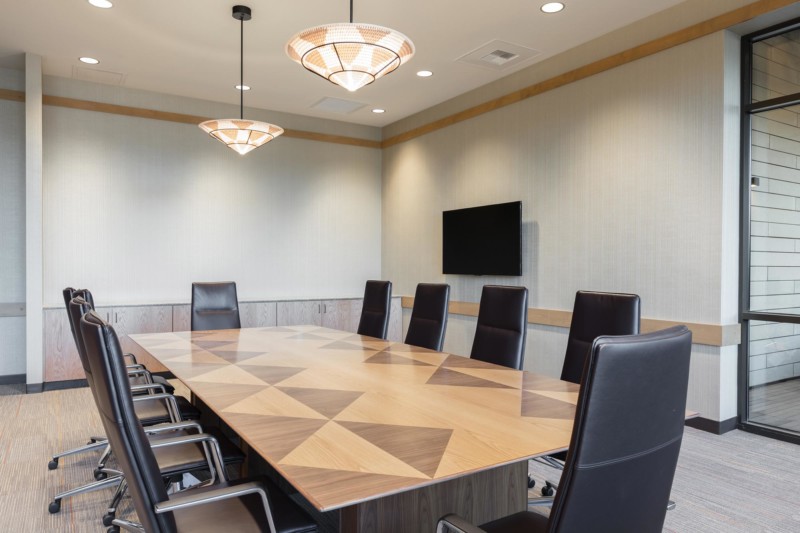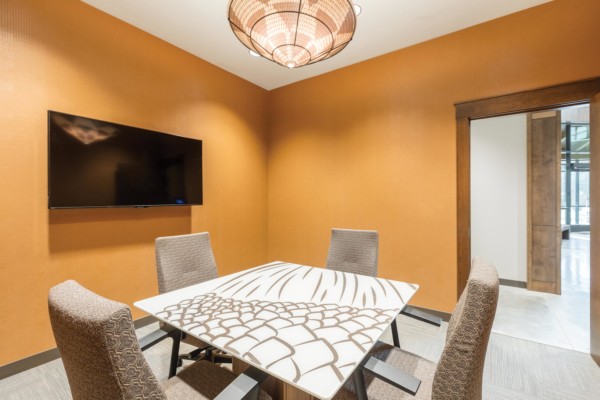 Acorn Table Top
Acorns were a significant food source and are important to their history and culture. This pattern is used throughout the Miwok Tribal Administration Building.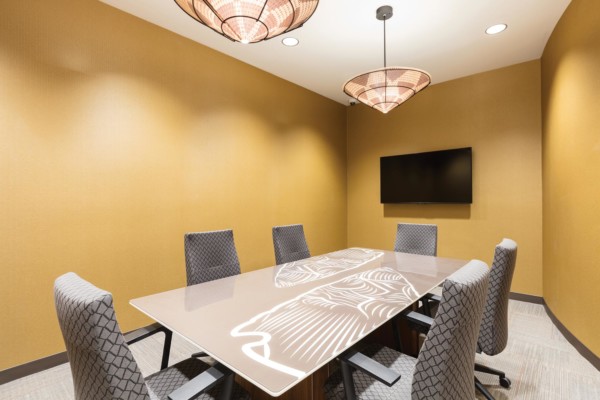 Obsidian Table Top
A pattern representing obsidian, also important to the Miwok Tribe, is used on tables and light fixtures.