The John A. Moran Eye Center Surgical and Pharmacy Expansion involved significantly expanding and renovating the Moran Surgical Department while maintaining full services in the three existing Operating Rooms throughout the project duration.
The finished space allows the Moran Eye Center to meet the increased surgical demand, support improved workflows in safer environments for sterile processing and pharmaceutical compounding, and continue to provide high-quality patient care in a comforting and efficient environment.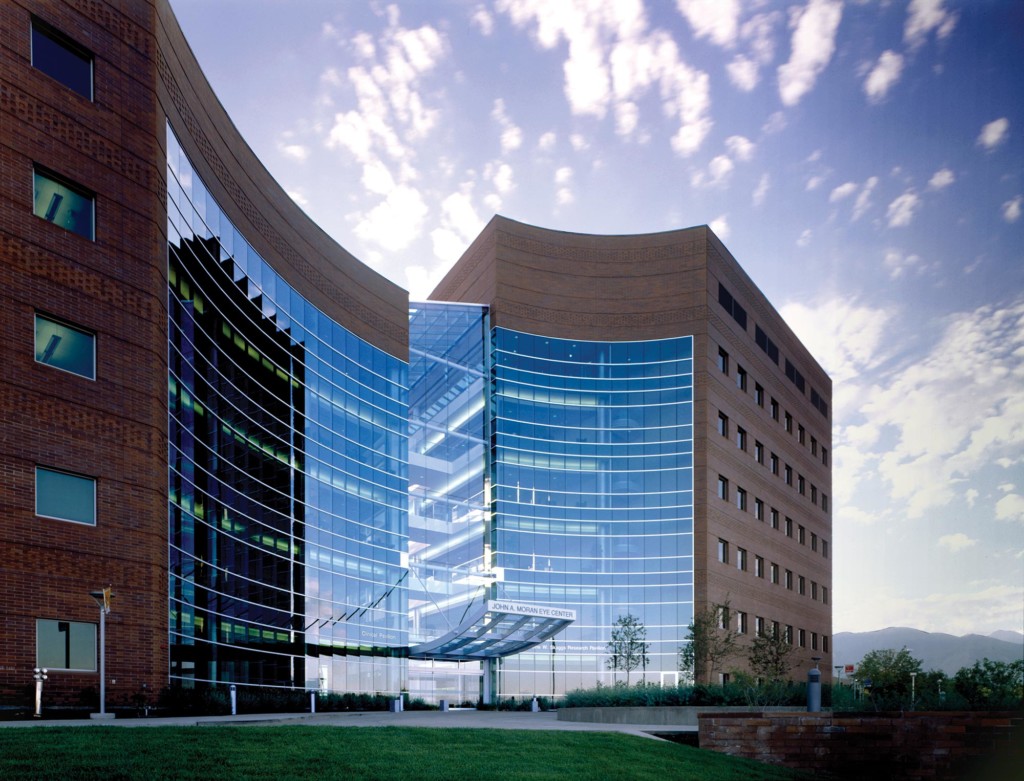 Research and Clinical Care
Reflecting its two distinct programmatic elements, the John A. Moran Eye Center is organized into two pavilions — a six-story L.S. and Aline W. Skaggs Research Pavilion and a five-story Clinical Care Pavilion.
Patient Population Design
Our team worked to design the interior finishes to align with the high level of care received by patients. The bones of the building are strong, allowing natural light to flood the space. Due to the nature of the care provided in this facility, it was crucial to implement the needs and preferences of the visually impaired demographic throughout the design process.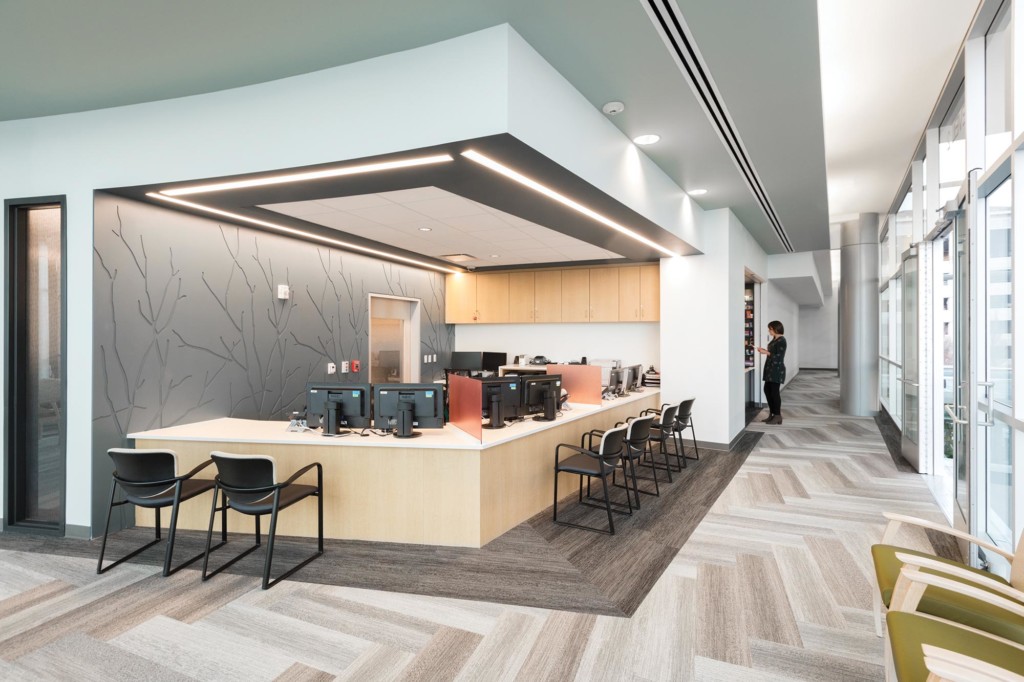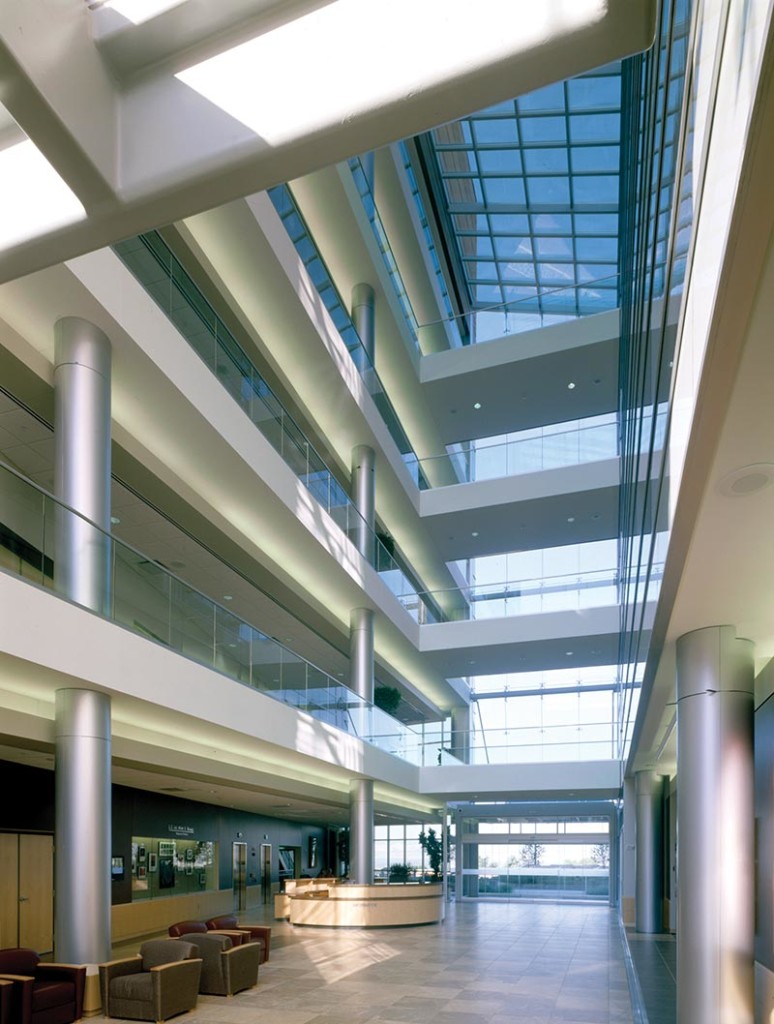 Atrium
The transparent atrium visually connects the activities of the research and clinical pavilions and maximizes access to the mountain and valley views. The building design provides security for the research facilities and way-finding simplicity for clinical patients while creating a unified environment that facilitates a common-cause synergy among, researchers, clinicians, and patients.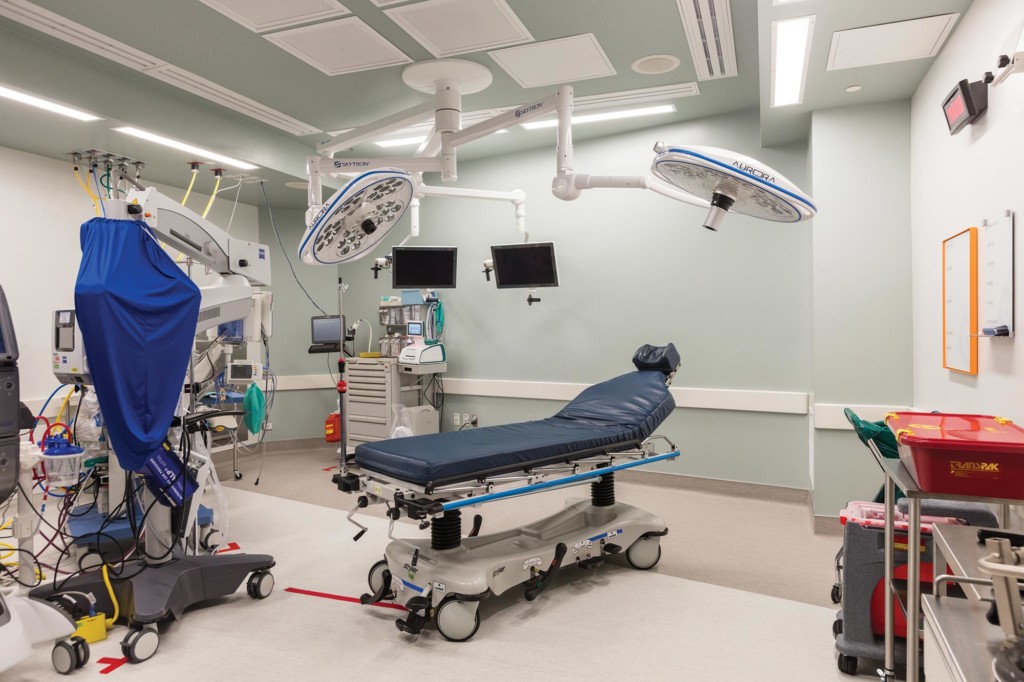 Surgical Suite
The greatest project challenge was designing around the existing conditions to maintain full operations. The project was designed to maintain the existing Pharmacy and Sterile Processing areas until the new spaces were completely operational and certified. Additionally, the PACU was phased to add new beds and toilets without reducing the existing number of beds. The Eye Center was able to remain fully operational throughout the duration of construction due to the team's effort to identify and address potential conflicts before they arose.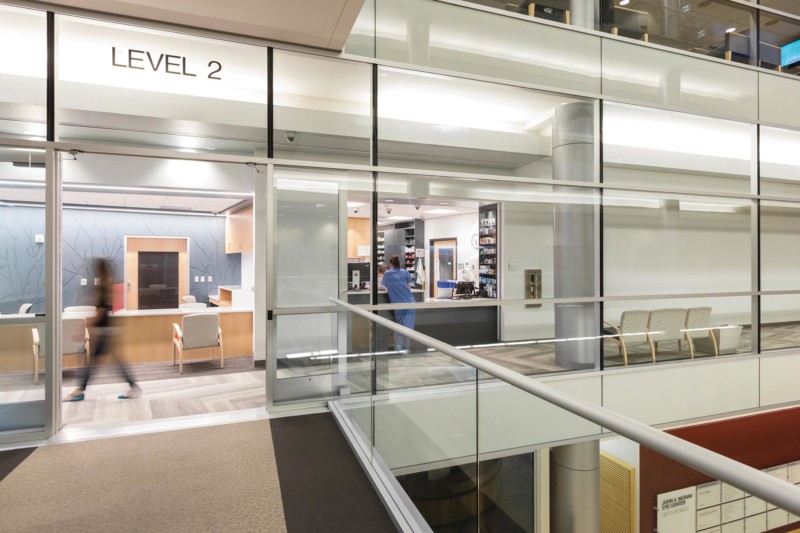 Key components of the project included:
Relocation and expansion of the existing Pharmacy Suite to meet 2018 USP-800 requirements and increase both clinical and retail capacity, with an enlarged Workroom, Ante, and new Clean and Chemo Rooms, as well as Receiving and Chemo storage, and a more visible and patient-friendly retail counter.
Renovation of a former Laser Procedure Room to a Class-C Operating Room for anterior and posterior chamber ophthalmic surgery, and ophthalmic plastic surgical procedures.
Consolidation of various sterilization spaces into a Central Sterile Processing Suite.
Expansion of Surgical Ancillary Spaces including Pre- and Post-Operative Patient Care, Storage, Work Rooms, Administrative, Clinical Suite, and Reception and Lobby areas.