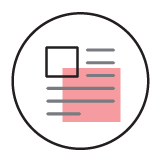 Impact on Hotel Development and Evolution of Guest Preferences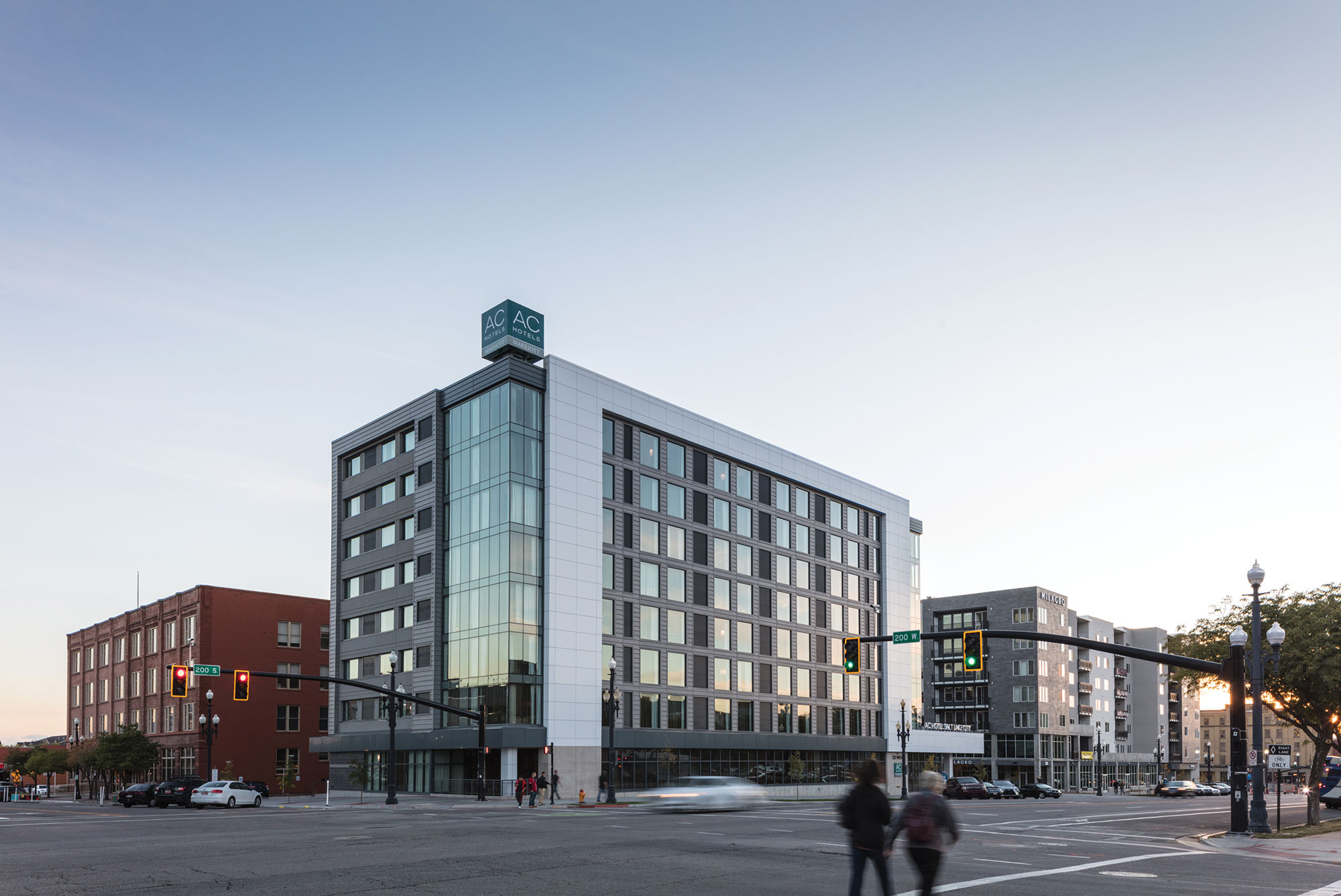 AC Hotels by Marriott – Salt Lake City, Utah
TRANSFORMATION IN TRAVEL
In an ever-evolving world marked by technological advances and shifting societal norms, the travel and hospitality industry is undergoing a profound transformation. Modern travelers now place a premium on technology, design, and overall experiences. They seek authenticity and cherished memories throughout their journeys while recognizing the importance of seamless remote work capabilities. This marks a significant shift in both hotel development and guest preferences.
MOVING PAST TRADITIONAL APPROACHES
Traditional models of hotel development and guest preferences are no longer sufficient to meet the demands of today's discerning traveler. The digital revolution has fundamentally changed the way we plan, book, and experience travel, with mobile apps, online reviews, and social media influencing decisions. To adapt to these evolving preferences, hotel brands have set new standards in modern design and hospitality. They offer guests spaces that seamlessly blend work and leisure, focusing on simplicity, functionality, and thoughtful design. By providing high-speed Wi-Fi, flexible workspaces, and communal areas for social interaction, hotels need to cater to modern travelers' desires for comfort, convenience, and memorable experiences.
As the world continues to evolve, the hotel industry must remain agile and innovative to meet the ever-changing needs of travelers. Travelers' desires are constantly shifting due to societal changes, technological advances, and evolving trends. In this dynamic environment, the hotel industry faces the challenge of not only keeping pace with these changes but also leading the charge in shaping the future of travel through adaptable technology integration. This new era of travel presents hotel developers and brands with exciting opportunities to redefine the essence of a hotel stay, blurring the lines between work and leisure, luxury and authenticity, and tradition and innovation.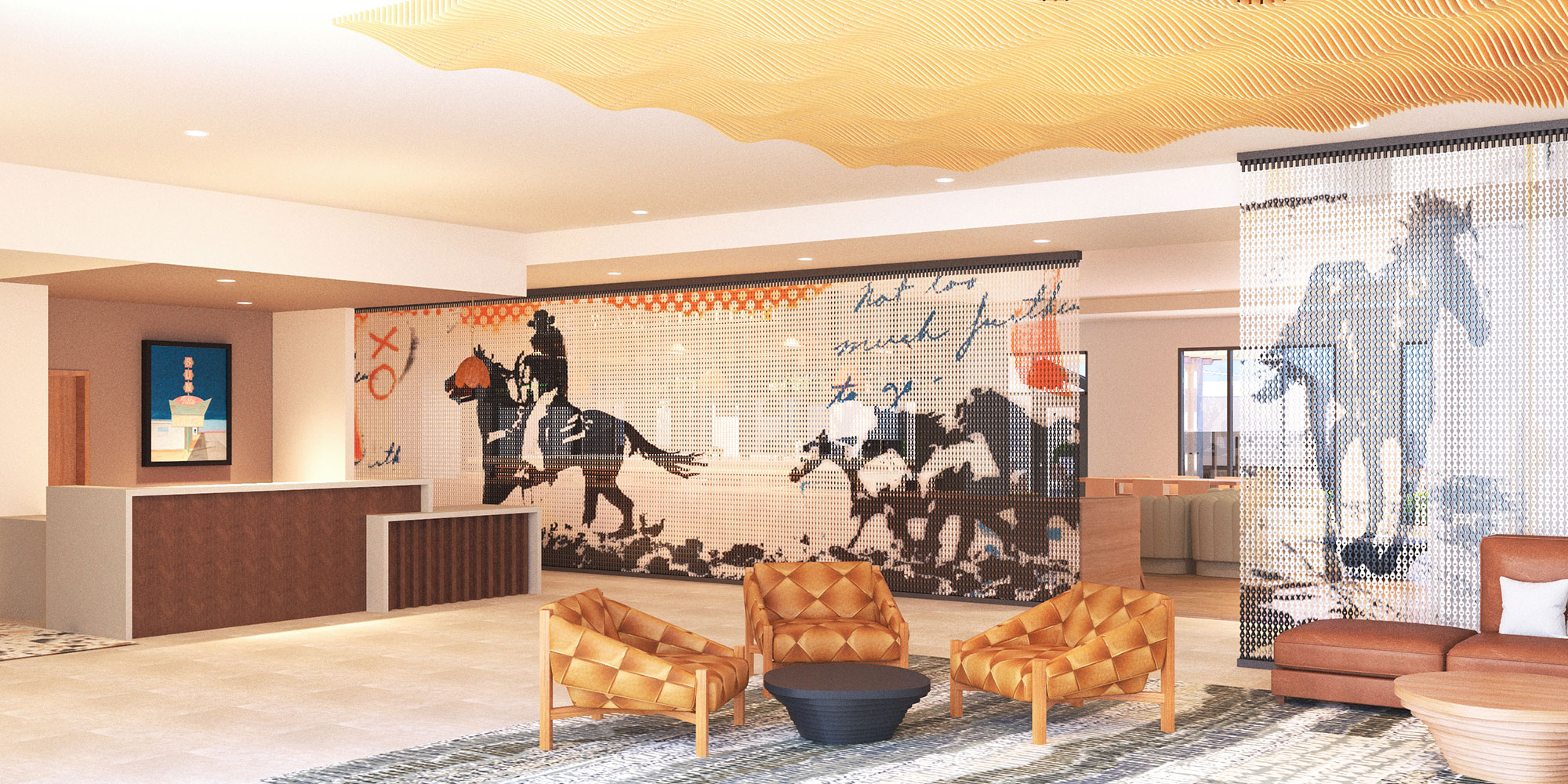 TRADITION AND INNOVATION
Our project approach was rooted in the rich history and natural beauty of Tempe, Arizona. We drew design inspiration from the local environment, embracing its vibrant energy and serene allure.
Forward-thinking hotel brands understand that travelers no longer seek just a place to sleep; they yearn for immersive, authentic, and enriching experiences. Hotels should go beyond providing accommodation and aim to offer a sense of place, a connection to local culture, and unique experiences by integrating local artists, restaurateurs, coffee brands, and flora into their designs.
The hotel industry is undergoing a remarkable transformation as the new era of travel takes center stage, with travelers seeking unforgettable experiences, sustainability, and seamless technology integration. As the quest for personalized and meaningful experiences continues to define the modern traveler, the hotel industry, FFKR's Hospitality team stands poised for an ongoing evolution to meet and exceed guests' desires in this thrilling new era of travel.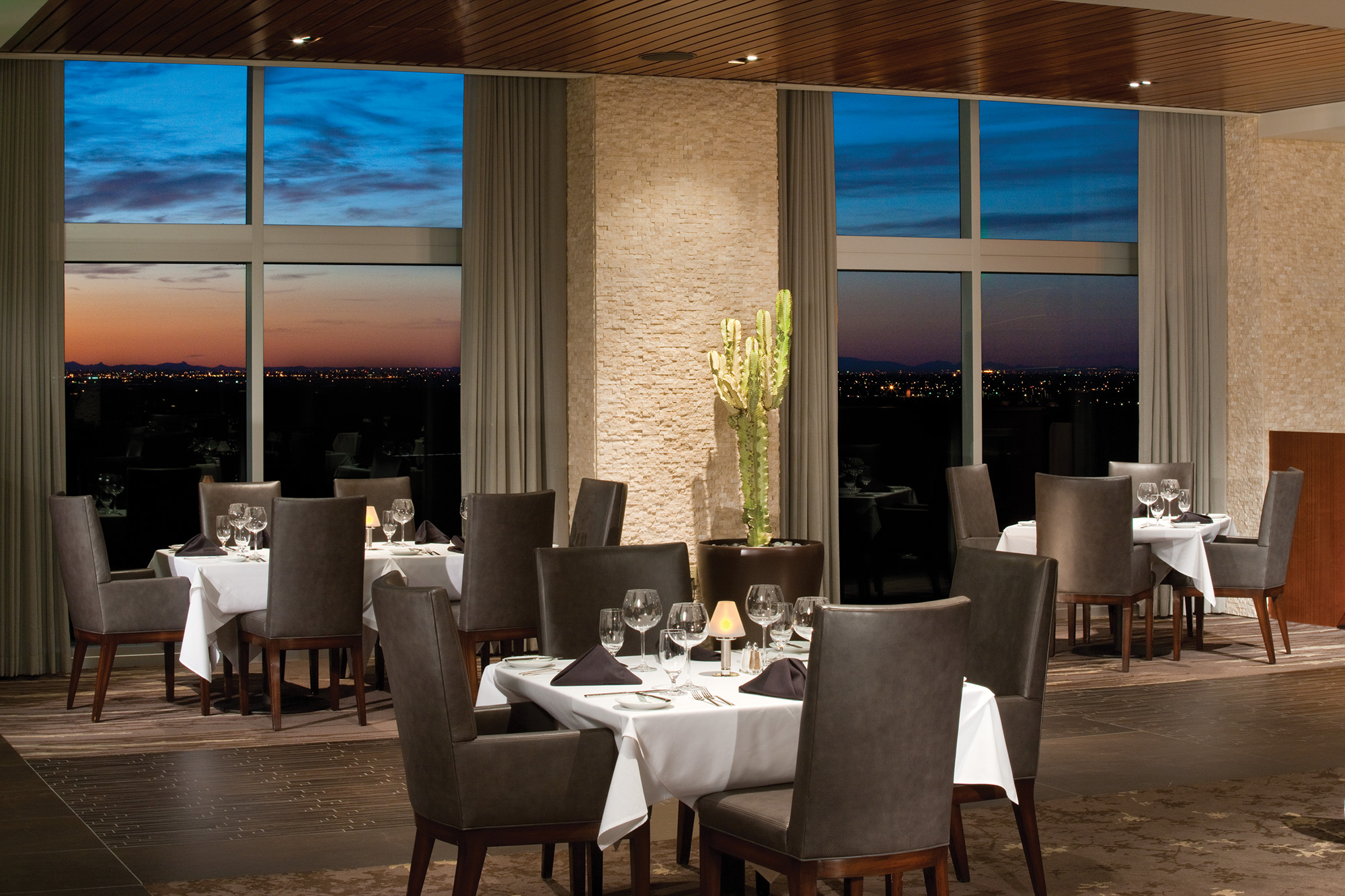 ORANGE SKY AT TALKING STICK
Located on the top floor of the Talking Stick Resort and Casino, the Orange Sky Restaurant offers unparalleled views of the mountain ranges that surround the Phoenix area. The design is influenced by historical and cultural elements of the Salt River Pima–Maricopa Indian Community.
HOLISTIC GUEST EXPERIENCE
An excellent example of this transformation can be seen at the AC Hotels in Downtown Salt Lake City. This hotel, designed with meticulous attention to detail, embraces rich artwork, local artists, and cultural references, creating a deep connection between guests and the region's heritage. This dedication to a holistic guest experience ensures that every element of the hotel's design resonates with the essence of the city.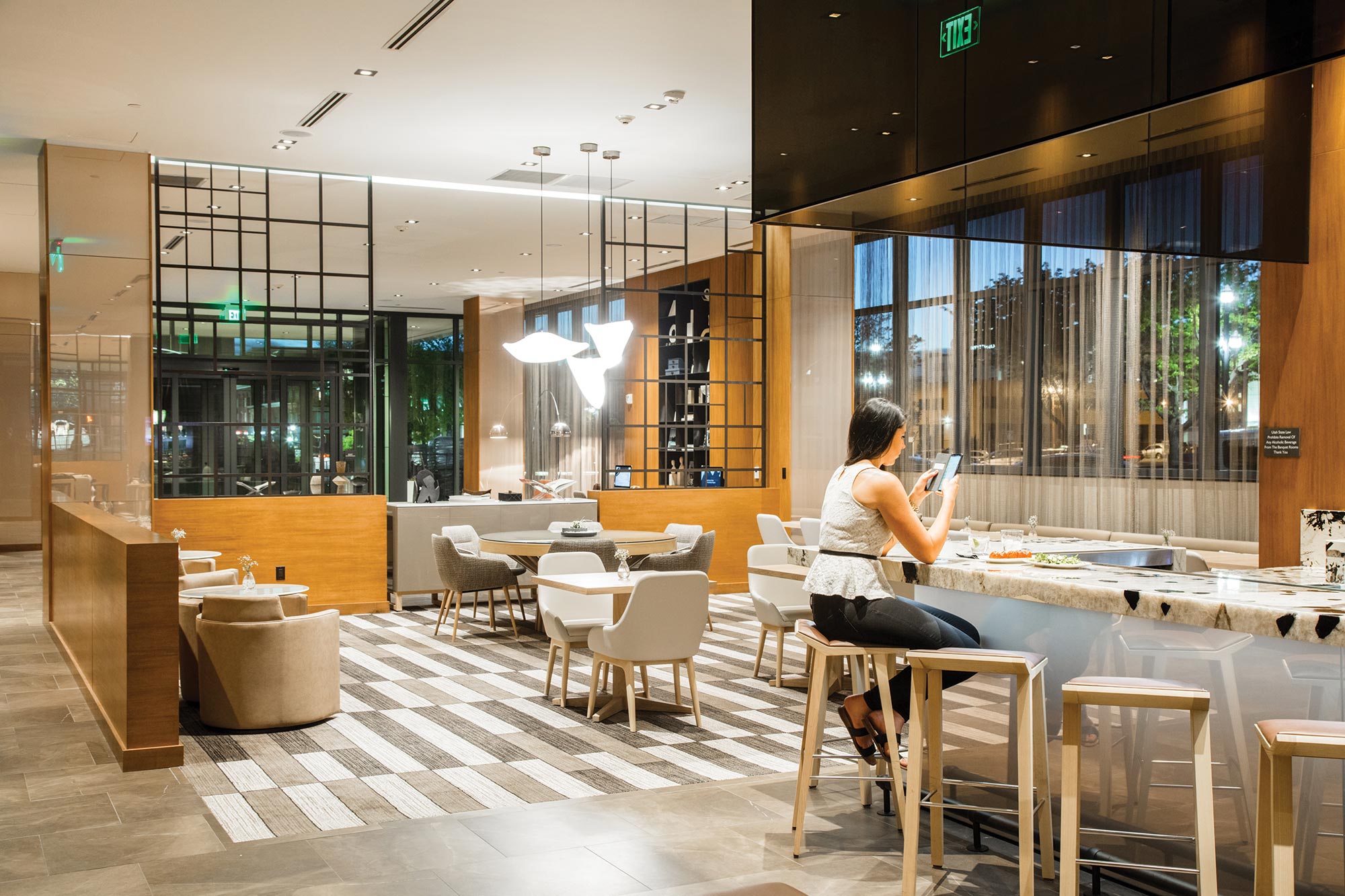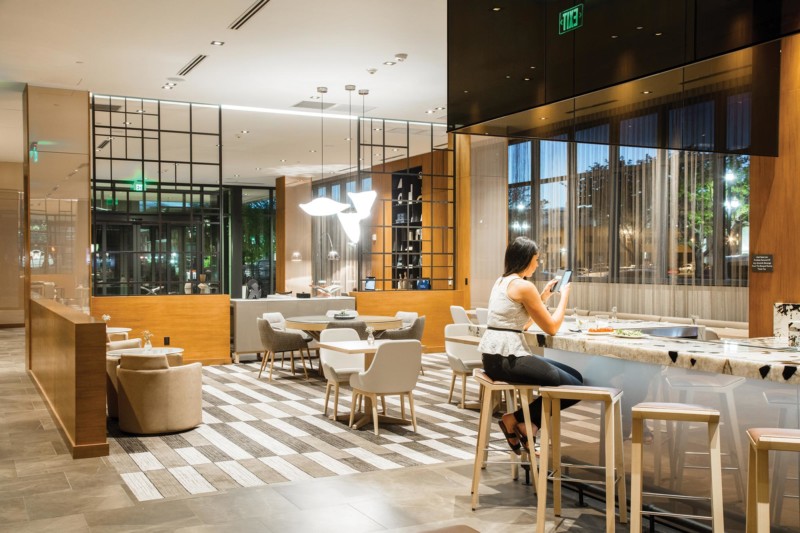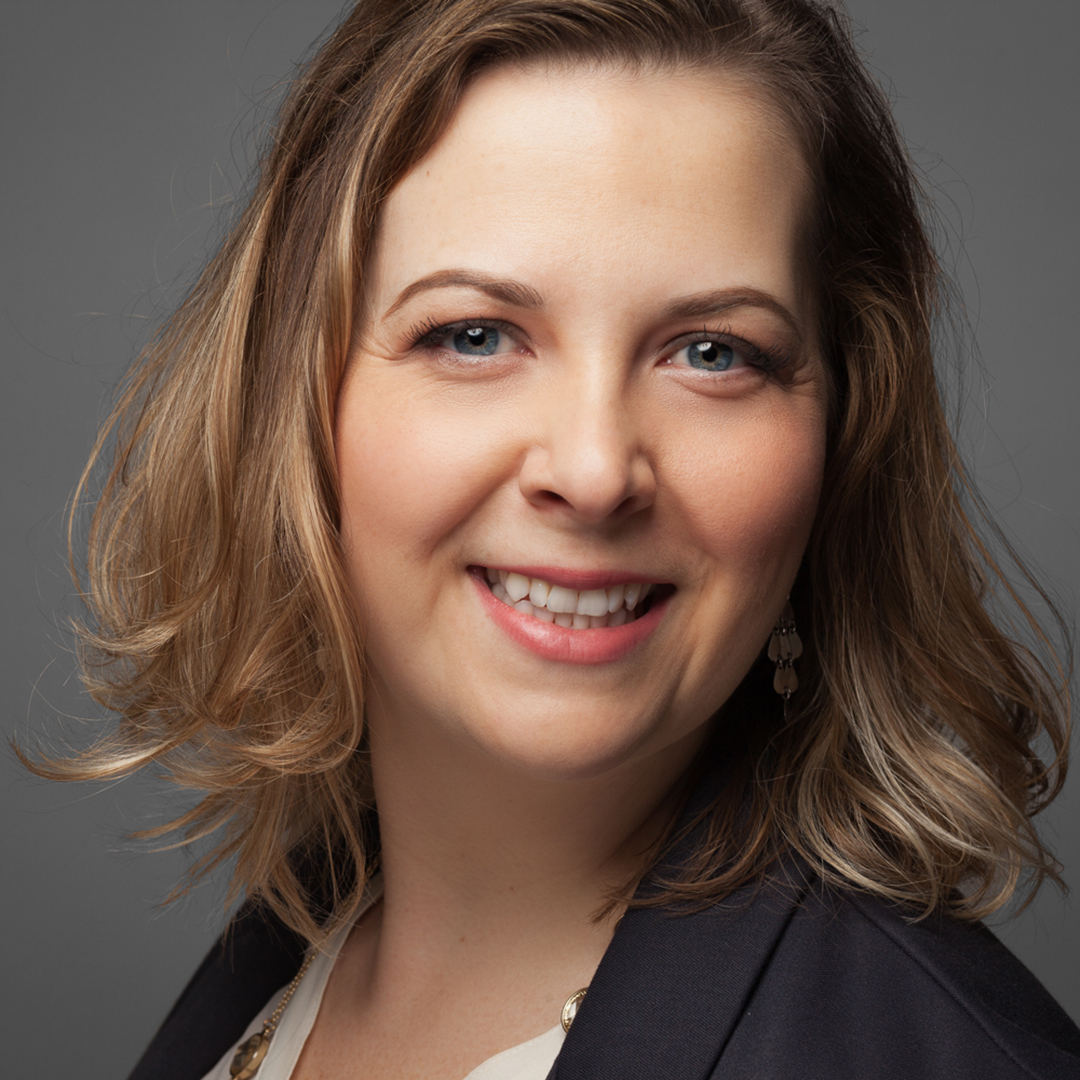 JESSICA STOFFERAHN
I am a problem solver. The opportunity to learn is what initially attracted me to the design profession and keeps my creative spark going. I take pride in curating experiences that leave a lasting impact. As a hospitality designer, I'm dedicated to enhancing the guest experience wherever I can, creating environments that look good, feel welcoming, and are functional. When it comes to experiences, whether through spaces or unique settings, my goal is to leave people with memories that resonate and inspire.